If you are looking for Tuna fish in Tamil, then you are in the right place. In the below post, you will learn about all details of Tuna fish like – Tuna fish in Tamil, its types, nutritional value, benefits, availability, and many more. Here you find everything you need to know about the Tamil name of tuna fish and variety and other handfuls of information.
Health awareness has raised plenty of eyebrows about the food people consume daily. Tuna fish usage has rapidly increased when it comes to eating healthy food. When you look at the global market, you will see all the signs of how healthy food has affected the global economy. As the tuna market is predicted to grow in billions in the future, the interest in tuna products will show no sign of stopping.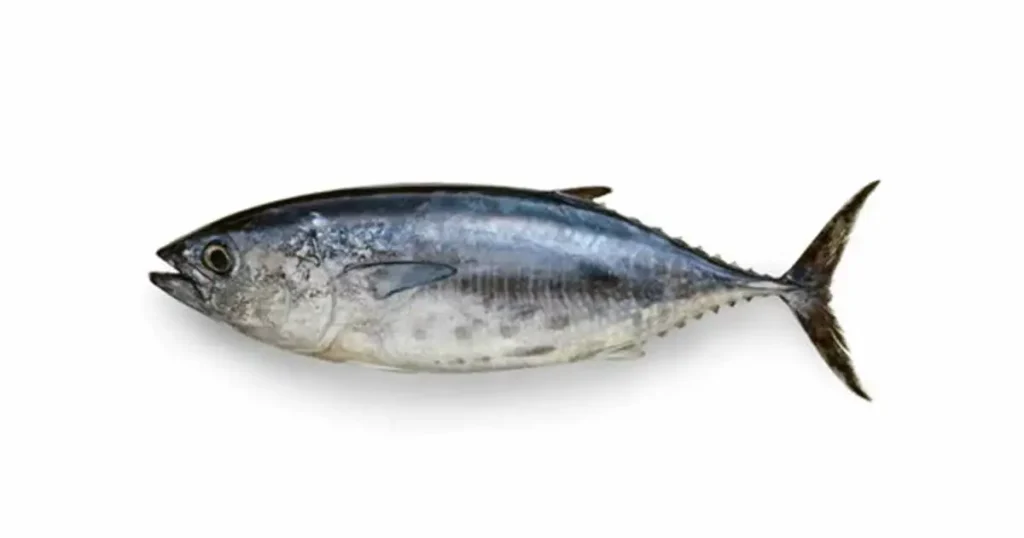 If you are wondering about starting a tuna diet but have no idea where to begin, this article will give you a fresh new perspective on Tuna Fish so you can decide whether the food is good or bad for you.
| | |
| --- | --- |
| English name | Tuna fish |
| Tamil Name | Soorai meen (சூரை மீன்) |
| Scientific Name | Thunnini |
| Common Name | Tunny,Tunas |
| Kingdom | Animalia |
| Phylum | Chordata |
| Class | Actinopterygii |
| Order | Scombriformes |
| Family | Scombridae |
| Subfamily | Scombridae |
| Genus | Thunnus |
| Species | T. albacares |
wiki
Tuna Fish in Tamil Name
Tuna fish in Tamil is called சூரை மீன் – Cūrai mīṉ, Soorai meen. You will find them in any local market in your city. Ask for Cūrai mīṉ, and the store owner will direct you to the tuna fish section. But you don't have to stick to the native name; in the most vibrant cities, you can choose Tuna fish, and store owners will understand what kind of fish you want in the market.
Product of tuna fish
Click here to see products of Tuna fish on Amazon.
Some Side effects of Tuna Fish
Side effects are widespread around seafood markets. Tuna fish is no different compared to the other fish in the market. They all have varieties of side effects that you should know about before you try to have them for dinner or lunch.
1. Allergic reactions
Many people in the world are allergic to seafood; tuna fish is one of them. If you are allergic to seafood, you are more likely to be allergic to tuna. If you are experiencing an allergic reaction, then you should contact your local doctor.
Like any seafood, please consult a doctor first before you start cooking around with it or eat it in a restaurant. The allergic reactions here will be very severe.
2. Mercury component
Mercury is not known to be good for our health. It is very harmful to small children and pregnant women. Mercury will affect the development of the brain in a child, which will then lead to learning disabilities and developmental delays.
With adults, the mercury posting will lead to blood pressure regulations and fertility issues. Mercury can also cause problems such as memory loss, tremors, vision loss, and numbness of extremities.
Types of Tuna fish found in Tamil areas
Whether a variety of tunes are available for prices, but some of them are favorable on a plate. Some people take a fancy to the whole aesthetic behind tuna, but when it comes to consuming tuna, you will have choices between yellow and blue tuna. A variety of tunas will have unique traits that make them different from each other.
It can be challenging to put them in the same circle. They might share the same appearance in some varieties of tuna. Still, the weight and the design pattern on the exterior will be different when you enter the market, and the scene will be wildly different than on the international scale.
In a local market, you can hope to come across only a few varieties of tuna fish that will be specially designed for consumption or aesthetic purposes. Compared to other fish, tuna varieties will have a price tag that is suitable for the fish.
The demand for fish has skyrocketed in recent years due to the recent pandemic and the urge to eat healthy food daily. Some people are moving towards healthy living, which includes getting healthy food; tuna fish is one of the best ways to get the health aspect of the diet on the list.
So with all the tuna fish choices you have in the world, how many of them can you eat safely without any health problems? The list doesn't feature too many tunas; overall, you have the option to pick between Albacore, Bigeye, Bluefin, Skipjack, and Yellowfin.
Albacore
It is a premium variety of canned tuna and features many nutrients, like omega-3 oils. Albacore is a sustainable variant of tuna food that is perfect if you want a monthly dosage of tuna in your diet.
Big Eye
You will come across big eyes in a grocery store, so in a way, it is a more common food compared to the premium food you will get in the market when it comes to the tuna variety.
Bluefin
You will never encounter this variety in canned tuna, primarily found in sushi dishes. This one is quite fatty and dark compared to other tuna products in the market.
Skipjack
Skipjack contains vitamins B12 and D, iron, zinc, magnesium, phosphorus, selenium, and omega-3. When it comes to best-canned tuna fish, Skipjack takes the cake here for being a sustainable seafood option.
Yellowfin
They are found in tropical waters worldwide, and you will easily find them in your local market. It is one of the exported tuna fish in any local fish market. Even if your country doesn't create tuna fish, you will have access to them.
The local market will be home to a variety of tuna fish variants. So you will have plenty of options in that regard. Local markets will mostly have blue tuna fish and yellow tuna fish. The story with canned tuna is different, as it mostly comes from the brand in a pre-packed form. So you can get different kinds of fish inside the can.
Nutritional values
One of the reasons so many people are switching to the tuna fish diet is the variety of nutrients they will have access to by adding tuna fish to their diet. Here we will look at all the nutrient values you can extract from canned tuna products. Again not all tuna types offer the same nutritional values for our bodies. Look at the various types of tuna available in the form of canned tuna to get a better perspective.
| | |
| --- | --- |
| Water | 59.09 grams |
| Energy/Calorie | 770 kJ |
| Protein | 29.92 grams |
| Lipid (fat) | 6.27 grams |
| Iron | 1.32 mg |
| Magnesium | 64 mg |
| Phosphorus | 326 mg |
| Potassium | 323 mg |
| Sodium | 50 mg |
| Zinc | 0.77 mg |
If you are buying a tuna fish canned product, always look for the information label on the back of the can to get a complete sense of what kind of product you are purchasing. Not all canned tuna fish will have the same kind of offering. Higher-quality canned tuna products will offer better food quality with more nutrient value than cheaper ones.
What will they do to your body?
The health benefits will outshine compared to life before as tuna can replenish a lot of nutrients your body requires daily. The omega-3 fatty cells will improve your eye health and the overall masculinity of your body. The dosage amount should be watched regularly, as these tuna fish can bring a lot of value, but at the same time, over consuming per week will not end up well with your body.
The presence of mercury in tuna should be looked after. If your body is sensitive to mercury, then consult a doctor before you decide to fill your kitchen with canned tuna fish products. When you are getting it, choose high-quality products. In the market, you will come across various canned products, but not all of them will have the same quality.
Price of Tuna fish in Tamil areas
The price of a fish will fall under 200 rs, and again the price will depend on the size of the fish and the type of fish. The price will easily cross over the 500 threshold when eyeing tuna. If you are planning to get juicy tuna fish, setting a budget upto 1000 rupees will be perfect.
Local areas will also influence the price tag for tuna fish. If you live in an affluent area, prepare to pay more for tuna fish; the cost will quickly go up to 3000 to 4000 rupees. The case will be much different if you live in a less expensive area, then the price will be under 1000 rupees. But overall, the average price tag for a tuna fish can will be at 1000 radars.
The canned tuna fish goods will be down to 100 to 200 rupees. The quality makes a choice here, and not all canned tuna fish will share the same quality inside of them.
What kind of tunas will you see in the local area?
Yellowfin tuna are prominent in any local market in india. The chances of you finding a yellowfin tuna are higher in any local market in india. Most of the tuna are not produced within the country; almost all are exported from different countries. That will add to the price tag of tuna; transportation charges will raise the cost of tuna.
If you want fresh tuna, you need to hit a reputable market in the city. There you will find a variety of tuna fish to choose from. The store's reputation will be seen on display, as most of the fish on the sold table will be fresh. Fresh tunas taste better than frozen ones. So ask for fresh tuna if you want their authentic taste; the price might differ, but it is worth paying for it.
If you want to experience tuna fish in your local area, then you need to switch to the online world. Plenty of channels and forums list the tuna fish location in your area with reviews to back up the quality of fish you will encounter.
Famous Recipes Tuna fish in Tamil areas
If you want to get a taste of tuna in the local area, you need to head to the local restaurant to get a good taste of tuna and how it tastes with different dishes. Local areas offer a variety of tuna dishes with a traditional touch.
It is sufficient to say fish curry and chips fried with gravy are famous in the area. Every restaurant adds a different twist to the overall dish to bring a different taste. To get the gist of the dish, you can taste them in the local restaurant before trying them on your own.
Some of them are very attractive to look at and taste good; if you are looking for recipes, you will find plenty by simply searching on the internet. Look for the simpler ones to know what to do with them; the first time can be a bit overwhelming.
Some tuna fish photos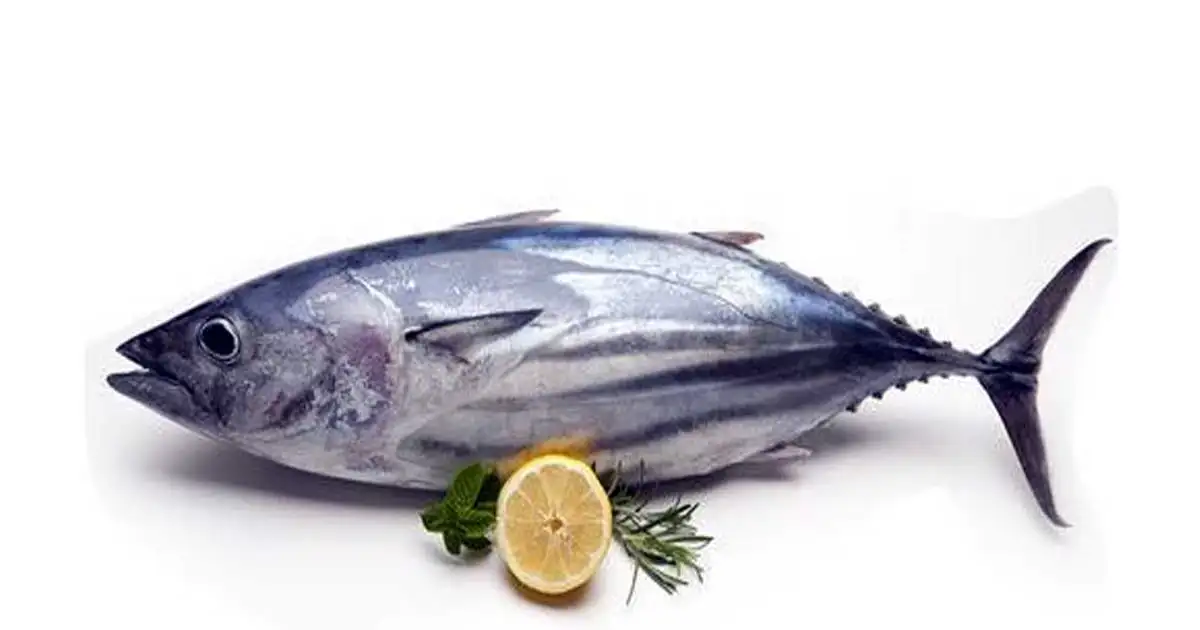 Conclusion
Tuna fish in Tamil Cūrai mīṉ; make sure to search for them at the local fish shop to get fresh fish. Always ask about quality before thinking about purchasing and browsing the fish through different stores to get the absolute value of the fish.
Again you can go online to find reputable shops in your area. If you are not too sure about the quality of the product a store promises, go online and compare it with other stores in the local area.
If you step into one shop, the price will be random, and you will not have anything to compare with, so always look around and compare the price. Ultimately, you will have an accurate idea of the cost of a particular kind of tuna fish.
Hope you got all detail about the fish, like the Tuna fish Tamil name, benefits, nutritional value, types, photos, recipes and many more from the above article.
FAQ
Here are some frequently asked questions about tuna fish on the internet.
What kind of tuna fish can you expect in Tamil Nadu?
Prepare to see more bluefish tuna and yellowfin tuna. Both are great to cook and have a bite to set the mood right. If you are not a fan of fish, you might pull back, but you should consider getting it.
There are plenty of restaurants that offer tuna fish dishes alongside local cuisine. So try them out, and if you like them, you can think about making them inside your house.
Should you try tuna fish for the first time?
If you have never had it before, you need to try the fish, and you might enjoy having it at dinner. Again limited consumption of tuna fish is recommended over high use. The substance mercury is not suitable for our health.
So if you take a liking to the dish, refrain from eating more than a healthy amount. Always consult a doctor if you are not feeling well after a bite.
How much should you pay for tuna fish?
Somewhere around 1000 rupees will be perfect for a tuna fish; anything lower than 500 rupees, you should start thinking about getting the fish somewhere else. The average price tag lies between 500 to 1000 rupee. Going higher will help you access high-quality tuna fish, but if you are trying out for the first time, you should take it slow and get an average tuna fish.
Paying anywhere near 700 to 800 rupees will be perfect for tuna fish. Again, shop around to find good-value fish that don't cost too much.
Also read,