The agricultural system is a process in which there is a use of fertilizers of origin like green manure, compost manure, and bone meal are used. This process is called organic farming and it is an integrated farming system. In organic farming companion, planting and crop rotation techniques are emphasized. As a reaction to the rapid changes in farming practice, in the early 20th, organic farming is originated. Organic farming enhances the fertility of the soil, strives for sustainability, and helps in biological diversity.
By developing organic farming, we can prohibit synthetic fertilizers, antibiotics, and synthetic pesticides. This process encourages mixed cropping, biological pest control, insect predator fostering, and natural pesticides like rotenone and pyrethrin. Organic farming provides openness, autonomy, sustainability, independence, self-sufficient, food security, a healthy lifestyle, and food safety.
After so much research, it is hence proved that organic production helps to decrease the risks of public health. Organically grown foods are very rich in nutrients like iron, Vitamin-C, phosphorus, and magnesium. In the organic farming process, the products like grains, vegetables, and fruits have very less or no exposure to pesticides and nitrates as compared to products grown conventionally.
Needs of organic farming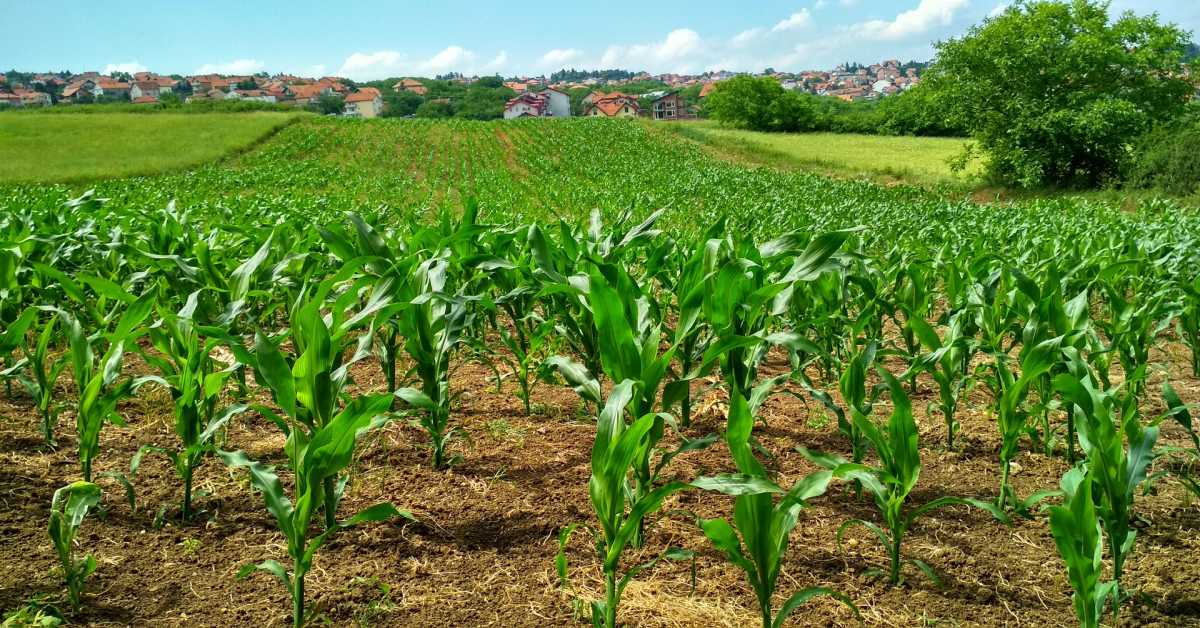 Photo by Flambo from Pexels
​Organic farming reduces the level of pollution because it maintains the health of the environment. By decreasing the residue level of products, organic farming reduces the health hazards of animals and humans. It plays an important role to keep a sustainable level in agricultural production. By doing organic farming, you can reduce expenses.
Here we are going to discuss some points that can ensure the importance and need of organic farming:-
It improves human health
​When you consume any organic farming products, you can ensure that you are away from consuming genetically modified products, synthetic chemical components, and any other toxins. Organic products help in improving human health and reduce the chances of immunodeficiency, cancer, and infertility.
As compared to other food products, organic farming products provide the safest consuming products for humans. Products produced by organic farming have no modified ingredients and lower levels of chemicals. Because of minimum or no contact with persistent and toxic chemicals, they decrease the public health risk.
Food security and environmental sustainability
​As per so many researches it is proved that a big concern for the world is a green and friendly environment and organic farming provides a solution partly. An impressive mechanism for Biological cycles, promoting ecological harmony, and biodiversity which are suitable for the sustainability of the environment can be provided by organic agriculture.
The products from organic farming are rich in nutrients
Determine by vitamin and mineral content, we can decide the nutritional value of a product. Organically grown foods are way better than conventionally grown products and rich in nutrients. To enhance the soil nutrients that the animals and plants take from, organic farming helps. According to some research articles, as compared to the cow milk from conventionally managed dairy farms, organic whole milk contains more omega 3 fatty acids which help to make your heart healthy.
Organic farming products are rich in taste
You can also determine the food quality by its taste. As compared to other foods, organically produced foods are tastier. Organically grown vegetables and fruits have extra taste sugar content. By Brix analysis technique, the vegetable and fruit quality can be measured.
Assurance for quality products
If the product qualifies in the quality check process, the interest of the consumer goes high. Food products are subdivided into 2 categories – foods of animal origin (dairy products, milk, meat, fish, and egg) and food from plant origin. Consumers can get an assurance of real organic foods by the authentication of the foods and their biomarkers.
Besides these factors, we need organic farming because – we can get a disease-free, chemical-free, and harm-free environment through organic farming. We can maintain a healthy life and it improves the soil quality. It is profitable to do organic farming.
Impact of modern agriculture
Modern agriculture puts a bad effect on the environment and increases the yield and need for productivity. Here we are going to discuss some impacts of using modern technology in agriculture –
Soil erosion
Because of modern agriculture, there is an increasing portion of the land surface of the earth converted to monoculture, ecological and genetic diversity of the planet erodes. Both the narrowing of the crop's genetic diversity and conversion to new agricultural land from diverse natural ecosystems contribute to the erosion of soil. There is also a prove found that the genetic diversity of crop plants is affected by modern agriculture.
Chemical contamination
Chemical contamination is happened by excessive usage of fertilizers. Nowadays, the most recognized and serious agricultural chemical pollutant is nitrate. In groundwater sources, nitrate is increasingly found.
Through animal wastes from feedlots, leaching of nitrogen fertilizer, and organic matters, the groundwater nitrate level increases. By feedlots, dumping excess chemicals, and runoff from field applications, the surface water consumes the agricultural chemicals.
Genetic manipulation
To manipulate the genes of plants, advanced technology helps. To achieve higher yields, scientists combine the hybrid seeds and the two or more crop strains of genetic sequences. Genetic scientists splice genes into plant genomes from a variety of organisms. There are also some consequences of genetic exchange between wild plants and transgenic crops.
Irrigation
For the Quality in semi-arid and arid regions, and high agricultural yield, irrigation plays a very important role. Environmental problems can be occurred due to wrong irrigation. Soil erosion, trace elements in water sources can be happened because of the salinity, rising of groundwater, chemicals and fertilizers additives residue mix with deep irrigation water.
How we can start an organic farming (process of organic farming)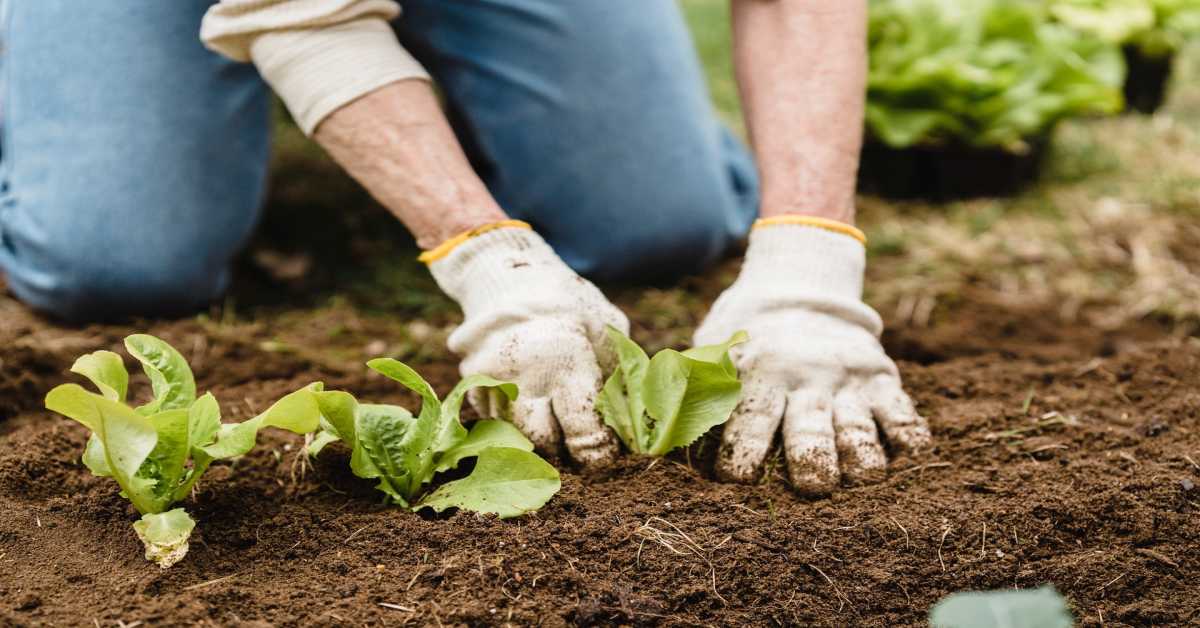 Photo by Greta Hoffman
Start with a suitable planning
Planning is an important aspect to start any new work. According to your financial condition, kinds of equipment to buy, the ideal crops, the capability of investment, you have to start your business plan.
Take advice from other organic farmers
You should consult with some other person who is actively doing organic farming at the beginning stage of the process. Talk to them and collect some ideas of their experience from starting stage. From online workshops, webinars, and farmer's certification programs, you can gain some organic farming knowledge.
Know the right time to start planting
Certain soil temperature is very important for the response of seeds. Too soon or too late planting is wasteful. The temperature tolerance of different vegetable, fruits are different. So you have to make sure about the ideal planting time of the particular crop that you want to farm.
Wait for the soil temperature until it is optimal for the germination
You have to keep a thing in your mind that, you should be patient and wait for the correct timing and make sure not to plant too early.
Improve the soil quality and increase the soil nutrients
By adding extra stabilizing and nutrients to the soil, you can give benefits to the crops, and other methods are adding additional plants and adding manures. To avoid high water infiltration, soil erosion, growth of weeds by soil competition, fight against insects and recycle nutrients, you can cover crops. By this process, you can protect soil from wind and heavy rain. Decreasing soil erosion leads to high soil nutrients.
Consideration of climate
What you should plant and the harvest timing depends upon the place you live and the climate. You also have to consider the demand for sale and economic return. Too much research and consulting with local farmers can help you to get an idea.
Friendly insects should be introduced
According to the balanced ecosystem, some insects help plants for healthy growth and protect them from harmful insects. Ladybugs protect plants from mealybugs, mites, aphids, and other pests.
Right harvest
High output money as a financial reward is an important benefit of organic farming. It is crucial to harvest at the right time to grab a great result. Depending upon the kinds of crops you want to harvest, the optimal timing varies.
Crop rotation
For the planting of the next season, you have to leave the soil in the best possible condition after harvesting your crop. To balance the composition of the soil, you should rotate another crop in the next season. This process helps to the soil's diversity in crop residue.
Required land for organic farming
The carbon footprint of conventional farming and organic farming is almost the same but due to ineffective farming techniques, organic farming required 40% more land. By doing organic farming, farmers don't have to worry to spend a heavy amount of money to buy expensive chemicals. If someone has 2 cows, then he can handle 5 to 10 acres of farm and with one cow, he can handle a minimum of 4 acres of land and it does need not any manure.
What are organic fertilizers?
We can improve the soil quality by using organic fertilizer, cow dung, vermicompost, leaf mold, jiva Amrit, crop waste, poultry, increased earthworms, and essential micro bacterias.
Some concentrated organic manures which are important are – blood meals, oilcake, fish manures, etc. these manures are known as organic nitrogen fertilizer. Before the crops used the nitrogen of these fertilizers, it is converted into nitrate nitrogen and readily usable ammoniacal nitrogen through bacterial action.
How many years does it take for soil to become organic?
A minimum of 2 years and a maximum of 3 years are needed to convert soil from conventional to fully organic. In this period, which crops are grown in that soil will be sold as conventionally grown products.
The process to grow organic vegetables or leafy vegetables on the rooftop or at home
Starting an organic garden at your home is a great idea to ensure a healthy lifestyle with favorite recipes. When deciding to grow vegetables organically, you have to avoid chemicals and you have to be particular about pests. To grow your organic plants healthily, you have to use organic pest control. some methods to do this are –
Choosing soil, location, and containers
Select a suitable location with proper drainage and sufficient sunlight
You have to identify the pH level of the soil and treat it if necessary
If the soil has perfect pH and a good drainage system, then directly plant into the garden
If there is a need for improvement in drainage, then it is required to build a raised garden bed
For a convenient planting, you should plant veggies in containers
To fertilize the soil, you have to add organic matter into the soil
Planting veggies
Select plants wisely according to your local climate
Buy organic seeds from online, gardening stores, or organic farming market
To make loose, you have to till the soil, if you are not using containers
After the last of springs, plant seeds outdoors
To prevent preserving moisture, weed growth, you should cover the soil to 2.5 to 5.1 cm
Immediate after planting, you should water the seeds
Plants care
For evaporating the excessive water, you should water the plants in the morning and water in the right amount because less water or too much water can be harmful to the plants
For the growth of plants, you should use any liquid organic fertilizer at least a week
Once a week, weed the land
With the help of helpful insects, control the pests
Keep inorganic fertilizers, pesticides, and herbicides away from the crops
For rooftop gardening, the process is almost the same but here we are going to provide some roof-top gardening ideas –
You have to create or grow the vegetable garden in containers or
You have to build raised beds on the roof or
You have to create integrated patches for vegetables on the terrace or
Use sandboxes that are repurposable or
You can create vertical space for rooftop gardening
How to become a successful organic vegetable grower or organic farmer?
If you want to become a successful organic farmer, then you have to gain all knowledge about organic farming methods like mulching, composting, and using organic fertilizers. To avoid failure, you should know all tips from planting, maintaining, harvesting to marketing. Here are some important steps which can help you to achieve your goal to become a known organic vegetable grower –
You have to be ready to take risk of diverging and make your mind step out from the traditional practices
Planning is the main and first process. So plan wisely and carefully, then every process will be run smoothly
You have to be optimistic because farming has too many uncertainties and you have to deal with them.
You have to stagger the crops.
To become a successful farmer, you have to observe the phytosanitary standards strictly
How to maintain the nutrition and quality of organic plants?
Without using any fertilizer or chemicals, there are certain ways available to increase and maintain the quantity and quality of the plants. Replenishment of depleted soil nutrients and enrichment of soil is one the best way. By increasing the health of the soil, we can maintain the nutrition of plants.
For healthy soil, we have to cover crops or use mulch to protect topsoil, provide organic matters to the soil, don't use chemicals, and rotate crops. In this way, we can maintain and increase the quality of the soil and plants and provide value to the organic products that are helpful for the consumer's growth, reproduction, development, physical health, and psychological state.
Marketing of organic vegetables
When it comes to marketing vegetables, knowledge about the market, your product, and the target audience. For the products, receiving significant premium prices is easy for organic growers. But for the successful marketing of organic vegetables, it needs to be rightfully marketed. There are 3 most important rules for the marketing of organic vegetables –
Knowledge about the product
It is essential to have working knowledge and performance of the product while it is about organic product marketing. For the differentiation in the market, you must know the potential and limitations of the products. To enhance your marketing skill, you can use this knowledge. Some vegetables have a short shelf life and some have long. To increase the shelf life, gain some storage ideas. To meet the expectation of the customers. You have to make sure about the quality of the products.
Knowledge about regulatory requirements
​For storage, packaging, and processing of organic vegetables, there are unique requirements. A perfect plan to fulfill the regulatory requirements with the maintenance of the product's marketability, labeling, packaging, and transport of the vegetable should be carefully done. If the vegetables or fruits are transported to a far place, there might be a need for fly control which must be organic.
Knowledge about customer
The organic produce market is diverse across the sectors, regions of population, and production. Trade involves different niches like direct, local, supermarket, large processors, and international. Depending upon the approach, local markets also can be large. The base of a system is the key to any sustainable and effective marketing. You have to stay in contact with the DPIRD (department of primary industries and regional development), relater service providers, and your local commerce chamber to gain up-to-date intelligence marketing.
Agri Tourism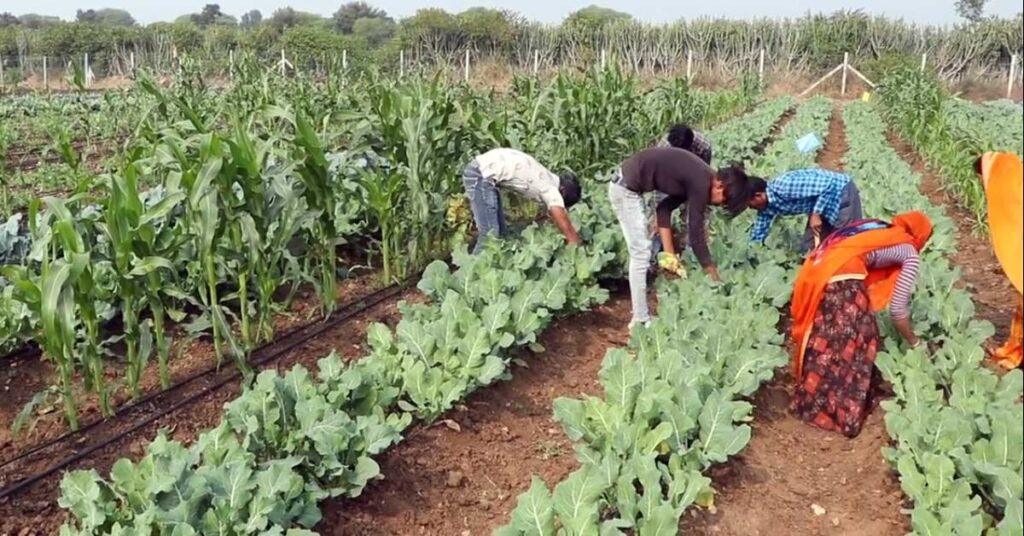 Image Credit- You tube
Agritourism can be stated as the crossroads of agriculture and tourism. It is technically defined as the process of commercial enterprise that links processing with tourism and agricultural production. To educate and entertain the visitors or to generate income for the owner of the ranch, farm, the tourism process attracts the visitors onto a ranch, farm, or any agricultural business.
This process can increase and diversify the profits. Nowadays, it is very popular. The deadly combination of tourism and agriculture offers new revenue sources. Some important points –
It combines the agriculture industries and tourism's essential elements
It is designed for increasing the income of the farm
This process attracts the public to visit the operations of agriculture
It provides educational experiences, recreation, and entertainment to the visitors
Advantages of organic farming
If we compare organic farming with conventional agriculture, we identify that there is no use or less use of residues soil erosion, pesticides in organic farming. In organic farming, there is less nitrate leaching into surface water and groundwater, and in this process, the animal wastes back into the farm for recycling.
Organic farming doesn't need high economic expenses. It provides a good return to your investment and nutritional product. This process is purely environment friendly and doesn't harm the health of animals or humans.
Disadvantages of organic farming
Lake of marketing and lack of inadequate infrastructure are the major issues of organic farming. As compared to conventional production, organic farming produces less in the initial years. There are fewer options for crops to do organic farming.
Conclusion
There are so many advantages of organic farming as compared to the disadvantages. It is eco-friendly, inexpensive, provides sustainable developments, tasty food, healthy life. This process provides income, employment because it needs more labor.
Through organic farming, we can get high nutritional values from organic foods with the maximum profit to the farmers. With this process, we can reduce pests and diseases. It doesn't harm the soil and doesn't support desertification. So we should avoid conventional farming and accept organic farming as much as we can.
FAQs
What is organic farming and why is it important?
Ans: Organic farming is a management system, that provides holistic production and it enhances promotes a healthy ecosystem including biological cycles, biodiversity, and biological activities of soil. As compared to conventional farming, organic farming provides higher yields.
How to start organic farming?
Ans: To start an organic farming process, you have to consider some steps.
1. The most important step is to get organic certification.
2. Select an appropriate crop
3. Look-after markets
4. Use organic fertilizers and do well disease management
Why is organic farming bad?
Ans: Because of some facts, organic farming might be a bad decision.
1. It requires more land
2. Some organic pesticides are not safe
3. In starting years, you may face fewer profits
What are the 4 principles of organic agriculture?
Ans: The 4 principles of organic agriculture are –
1. Principle of health
2. Principle of care
3. Principle of ecology &
4. Principle of fairness
Is organic farming profitable?
Ans: As compared to conventional agriculture, organic farming is 355 more profitable, if the farmers charge a premium on certified products. There is an 18% low crop yield is seen in organic sites. The input expenses are lower and output profit is high in this process.
Does the organic farming process needs more land?
Ans: Yes, organic farming needs more land as compared to conventional agriculture to grow the same amount of crops.
What is wrong with organic farming?
Ans: As compared to the conventionally grown food, the yield is very low for organic production. Because of not using herbicides, industrial fertilizers, and pesticides, organic production is lower, and also organic farming needs more land.
What are the disadvantages of organic foods?
Ans: Here are some disadvantages of organic food –
1. Organic food is more expensive
2. It allowed minimum chemicals
3. It can go bad easily
4. It contains a high bacterial level
What kind of fertilizers are used in organic farming?
Ans: There are so many options for organic fertilizer like, Manures like cow dung and goad droppings, organic matters, chicken litter, bone meal, rock phosphate, vermicompost, leaf molds, etc.
How many years does it take for soil to become organic?
Ans: The process of transformation of land from conventional to organic takes at least 2 to 3 years. In this period, whatever crop grown on that land must be counted as a conventional crop.
How do organic farmers make money?
Ans: As compared to conventional farming, organic farming is more valuable or profitable for farmers. Its profit margin is significantly greater than other methods. The investment in organic farming is low but the outcome is high and the farmers can get better returns.
Which crop is best for organic farming?
Ans: It is easy to grow and harvest forage and cereal crops through organic farming. Because these kinds of crops need low nutrients and low pest pressure. Soybeans are also a good option but there is a challenge of weeds. In the case of corn harvesting through organic way is easier but you have to look after the fertility needs and weed control.
Why urea is called organic fertilizer?
Ans: Urea has 46% of nitrogen and is known as a soluble organic compound. It is created naturally in some molds, urine, and fungi. It is one of the most important nitrogenous fertilizers in today's market.
Can urea be used in organic farming?
Ans: You can't use urea directly in organic farming. But if it is excreted by any animals as unwanted nitrogen, then it can be used for farming or planting crops. But keep the thing in mind that, only the urea produced by animals is preferable for organic farming as organic fertilizer.
How do you make organic fertilizer at home?
Ans: Organic farmers use organic manures or organic fertilizer which are natural products and it is the food of crops. Here are some methods to prepare organic fertilizer at home –
1. Pot composting
2. Vermicomposting
3. The Bokashi method
4. Eggshell manure
Is organic fertilizer more expensive?
Ans: As compared to organic fertilizers, per weight of chemical fertilizers have a much more concentrated level of nutrients. So generally organic fertilizer is more expensive. But if you want to save some money in the fertilizer segment, you can prepare organic fertilizer at home easily.
What fertilizer should not be used in organic farming?
Ans: Urea and any other synthetic fertilizers are not allowed to use in organic farming. Potassium sulfate, superphosphate, and ammonium nitrate are some examples of synthetic fertilizers.
Which organic manure is best?
Ans: Cow manure, limestone, alfalfa meal, and kelp are the best organic manures.
What are the three types of organic manures?
Ans: Green manure, compost, and farmyard manure are the three most important types of organic manures. These bulky organic manures provide nutrients and micronutrients to the plants.
Is cow manure a fertilizer?
Ans: Yes, cow manure is an organic fertilizer that contains essential nutrients for the healthy growth of plants. To improve the moisture-holding capacity of the soil, the mixing of cow dung and soil is very important. It is in fine texture and odorless
Which one is better organic manure or fertilizer?
Ans: If we compared manure and fertilizer, manure is better. Manure is organic and it adds nutrients to the soil. It increases the fertility and activity of the microbes of soil.
Is human poop good fertilizer?
Ans: Human poop or excreta has a fertilizing potential as a fertilizer. It provides some plant essential nutrients and helps in building the texture of the soil. But in some cases, unprocessed human poop is risky and it contains disease-causing pathogens.
What is the price of vermicompost?
Ans: The price of vermicompost depends upon the quantity, quality, and brand that you buy. A brand named TrustBasket sells a 5kg vermicompost on Amazon at Rs332. It is an Indian brand.
Which bacteria is present in cow dung?
Ans: Cow dung contains about 60 bacterial species like – Corynebacterium sp., Bacillus sp., a few fungal (Trichoderma, Aspergillus), Lactobacillus sp., 2 yeasts, and near about 100 species of protozoa.
What business can be done with cow dung?
Ans: In celebrating festivals, mending houses, and creating pyres, cow dung can be used. The most useful work that can be done by cow dung is used by burning for the cooking process. For business purposes, you can use cow dung as dhoop Batti, incense sticks, and gobar pats.
Is burning cow dung good?
Ans: In villages, cow dung is used as the cheapest burning fuel for cooking and other works. But it can be lead to serious health problems. During the burning process, a large amount of smoke is released and it contains hazardous gases it causes some inhaling problems.
Which soil is best for planting?
Ans: Loam is the best kind of soil for planting. clay, sand, and silt are the main components of this soil.
What is the cost of cow dung?
Ans: You can buy cow dung online at Rs150 to $250 per kg. But small farmers sell cow dung at Rs10 to Rs20 per kg.