In the below post, you will learn about all details of Tuna fish like – Tuna fish in Malayalam name, its 6 types, nutritional value, 5+ benefits, availability, recipes, price and many more.
Tuna fish comes under the species of fish that can maintain their body temperature. It can keep its temperature high compared to its surrounding water body. Its streamlined and sleek body, the shape of its body, scales, and fins help it to swim faster.
Tuna fish is a warm sea fish, and it is used for commercial purposes widely. Tuna is a commercially valuable fish. During their migration period, they swim incredibly. All species of Tuna are found in different colors and sizes.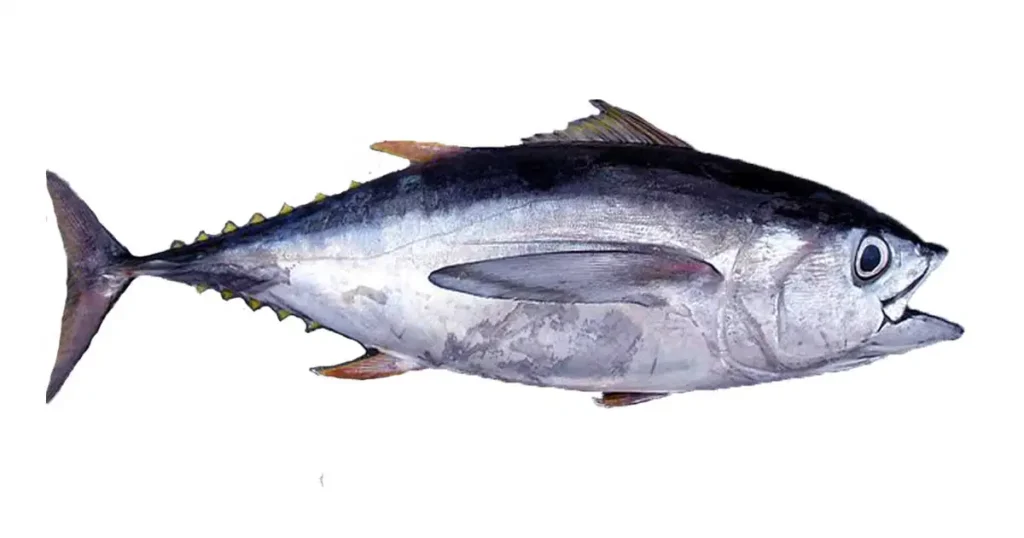 To live a healthy lifestyle, you must add some healthy foods to your daily life. Tuna fish is one of the most nutritious options. You can consume it fresh or in canned form. Tuna fish is expensive, but its many health benefits make it price worthy.
Choora is the other name for Tuna fish in Malayalam, and 'Poovan Choora' is the name for yellowfin Tuna fish in Malayalam.
| | |
| --- | --- |
| English name | Tuna fish |
| Malayalam name | Choora |
| Scientific name | Thunnin |
| class | Actinopterygii |
| kingdom | Animalia |
| Phylum | Chordata |
| Order | Scombriformes |
| family | Scombridae |
| subfamily | Scombrinae |
reference wikipedia
Tuna fish in Malayalam name
Tuna is the most preferred food in the area around Kerla. There are so many fish export markets. They export kinds of seafood to Thailand and Japan. 'Soorai Meen' is the popular name for Tuna fish in the Tamil language. Its other name in Kerala is 'Kera fish,' their famous delicacy. Its flavor and taste are very distinctive.
Some product of tuna fish
Click here to see products of tuna fish on amazon.
Health benefits of Tuna fish
You can get various health benefits by eating Tuna fish, either fresh or in the form of canned. Here we are going to discuss some health benefits of eating Tuna fish –
1. Improve heart health
EPA, DHA, and omega-3 fatty acids are some primary sources of Tuna fish flesh. The oil supplements from Tuna fish have a low amount of triglycerides without any other cholesterol. Doctors also advise taking Tuna fish oil supplements or fish flesh to control or decrease the risk of cardiovascular disease.
2. Decrease the high risk of Anemia
Deficiency of vitamin B12, iron, or folate-like nutrients can lead to several anemias. Tuna fish contains all of these micronutrients. Some anemia symptoms are – poor vision, muscle weakness, high infertility, and extreme tiredness. By adding Tuna fish to your diet, you can eliminate all these results of Anemia and some other nutrient deficiency disorders.
3. Decrease the risk factors of Dementia
Changes in behavior, memory and cognitive function can cause due to vascular brain injuries and strokes. Taking omega-six fatty acids and omega-three fatty acids can decrease the progression of developing Dementia. The omega-3 fatty acids in Tuna fish can help block cellular inflammation.
4. Slow down the process of muscle loss
Polyunsaturated fat present in Tuna fish can strengthen the grip in adult muscles. The amino acid in Tuna fish supports mass muscle retention and boosts muscle protein synthesis, which helps slow aging. Protein and fatty acids in Tuna fish help to stay strong combinedly.
5. Controls blood sugar
To manage diabetes, Tuna fish provides essential nutrients, and the fish has no carbohydrates. Albacore Tuna is very beneficial for diabetic patients. A diabetic person can eat Tuna once a week.
Types and sizes of Tuna fish
Tuna is one o the specie which is highly migrated. It can move thousands of miles throughout its life span. The Pacific ocean supplies a massive quantity of Tuna. It is found in almost all oceanic water bodies except polar seas. There are six most important species of Tuna fish found for commercial fishing purposes.
1. Yellowfin Tuna fish
In subtropical oceans and tropical oceanic waters, yellowfin Tuna is found. It has a short life span as compared to other Tuna species. At the age of 2, they can reproduce. Yellowfin Tuna has high mercury value than canned light Tuna and skipjack Tuna. So you should limit this kind of Tuna consumption, according to the doctor.
The size of a wild yellowfin Tuna fish can be 5 feet to 5.5 feet. But a commercially used yellowfin Tuna fish can grow up to 35 to 50 inches. The maximum length of this Tuna can be 2 meters, and its weight can be 200 kg. It has a silver belly, metallic blue, and a dark back. Its body structure is a torpedo.
2. Blackfin Tuna fish
The Scombridae family member has some other names like black-finned albacore, Bermuda Tuna, or deep-bodied tunny. The Tuna species is known as the smallest species of the Thunnus genus. They can grow up to 100cm and weigh up to 25 kg.
These are mainly found in the western Atlantic. Fresh blackfin Tuna is so delicious. Blackfin Tuna also contains a noticeable amount of mercury. So you have to include it in your diet in a limited quantity.
3. Big eye Tuna
This is one of the valid Tuna species. Except for the Mediterranean sea, you can find big-eye Tuna in the open water of all tropical. They love to spend more time on the surface of the water. It has a meaty and mild flavor. Its flesh contains higher fat than yellowfin Tuna. But the fat is low saturated. It also contains selenium, vitamin B12, vitamin B6, phosphorous, and niacin.
Big eye Tuna has a big head, plumper body, and large eyes, for which it is named big eye Tuna. Its eyes have large spherical lenses for better vision in low light environments, and its eyes are well developed.
The length of an adult Tuna can be 1.5 to 2 meters, and its weight can go up to 40 to 50 kilograms.
4. Bluefin tuna
Bluefin Tuna species is one of the fastest, largest, and most gorgeous Tuna in the Atlantic ocean. For more endurance and speed, they have streamlined and torpedo-shaped bodies. The top of its body has a metallic blue color, and its bottom has a white, silver, shimmering color. The colors help the bluefin Tuna to camouflage. Pacific bluefin Tuna are primarily found in the north of the Pacific ocean.
They can grow up to 3 to 4 meters at maximum. There is a record that an Atlantic bluefin Tuna weighed around 680 kilograms.
5. Albacore Tuna fish
Its other name is longfin Tuna. In tropical and temperate water, you can find it in the mesopelagic and epipelagic zones. It has high protein values, which help to make muscles, produce enzymes, work as backup energy, and repair tissues. Albacore Tuna is high in selenium which is helpful for the thyroid gland.
The growth process of albacore Tuna begins to slow with its age. The maximum length can grow up to 47 inches, and the weight is approximately 35 to 42 kilograms. It is also known as white Tuna. It has a moderately firm texture, and its color is light pink to white. It has a little fish flavor and tastes similar to baked chicken breast.
6. Skipjack Tuna fish
Compared to other Tuna species, skipjack has a low mercury level, so that you can use this widely for commercial purposes. It is the smallest to medium-sized Tuna. It has a streamlined body without fewer scales.
It has a strong fishy smell. It starts reproduction at the age of one because its lifespan is small. It can grow up to 3 feet and weigh 18 to 25 kilograms. Skipjack Tuna contains omega-3 fatty acids, zinc, iron, vitamin D, B12, and selenium.
Nutritional value of Tuna fish
Here we are going to discuss the nutritional value of 28 grams or 1 ounce of Tuna fish flesh ( three different types ) –
| Nutrients | Fresh Tuna | Canned Tuna (paked in water) | Canned Tuna (paked in oil) |
| --- | --- | --- | --- |
| protein | 7 grams | 6 grams | 8 grams |
| sodium | 13 mg | 70 mg | 118 mg |
| cholesterol | 11 mg | 10 mg | 5 mg |
| Omega – 3 fatty acids | DHA – 25 MG EPA – 3MG | DHA – 56 MG EPA – 8MG | DHA – 29 MG EPA – 8 MG |
| Saturated fat | Less than 0.5 grams | Less than 0.5 grams | Less than 1 gm |
| Total faat | Less than 1 gram | Less than 1 gram | 2gms |
| calories | 31 | 24 | 56 |
The above table shows that canned Tuna flesh has more sodium than fresh Tuna. The saturated fat, total fat, and calories vary depending upon the packed Tuna with oil or water.
Tuna fish is a good protein source with low calories and fats.
Nutrient content may vary depending on brand to brand. So you would have to check the label of the can you buy.
DHA ( docosahexaenoic acid ) is high in canned Tuna packed in the water. DHA is crucial for eye and brain health.
Canned and fresh Tuna contain many necessary minerals and vitamins, including iodine and selenium.
Fats
Tuna fish contains high omega-3 fatty acids but low overall fat. Light Tuna can contains less than 2 grams of fat. The fat-containing values in different varieties o Tunas are different. The order of high-fatty Tunas corresponds to fresh yellowfin Tuna, fresh skipjack Tuna, canned light Tuna, canned white albacore Tuna, and fresh bluefin Tuna.
Carbs
Tuna fish has no sugar, fiber, or carbohydrate contents.
Minerals and vitamins
Tuna fish, has potassium, calcium, vitamin B, zinc, phosphorus, choline, and selenium. Like any canned food, a can of Tuna can be high in sodium.
Protein
Tuna fish contains high protein levels. You can get all the essential amino acids and 42 grams of protein from a single can of Tuna.
Cost of Tuna fish in Malayalam areas
The price of fresh Tuna is higher than canned Tuna fish. Mainly albacore Tuna is used as canned Tuna. It is small in size. The cost of Tuna fish varies from place to place and variety. You can buy yellowfin Tuna for Rs 485 per kg approximately. You can purchase it from online stores or the local market as per your choice. Online stores also provide clean, fresh, and cut Tuna fish.
The cost of Tuna fish in Kerala ranges from Rs 180 to Rs 1000 per kg. Bluefin Tuna is more expensive than yellowfin Tuna because of its less availability.
Supply of Tuna fish in Malayalam telling areas
There are many distributors, suppliers, and wholesalers in India's local Malayalam language areas. They import and export Tuna fish. The availability of Tuna fish in the Indian market is significantly less. But you can find frozen or canned Tuna from online stores and malls. Canned Tuna also has a perfect amount of nutrients, like fresh Tuna fish.
Famous recipes of Tuna fish in Malayalam areas
Choora meen curry, choora fry, choora meen ularthiyathu, Kerala-style canned Tuna or thoran, and Tuna fish cutlets are some famous recipes famous among the Tamil and Malayali people. Alive, frozen, dried, and fresh Tuna forms are available in Kerala, Tamilnadu, and other local areas.
Tuna fish name in Malayalam is Kera, and Tamil people know Tuna as Soorai meen. So you must use regional names of Tuna in the local market. It would help if you used the native name of the fish in the local market to get it.
Some Tuna Fish Photos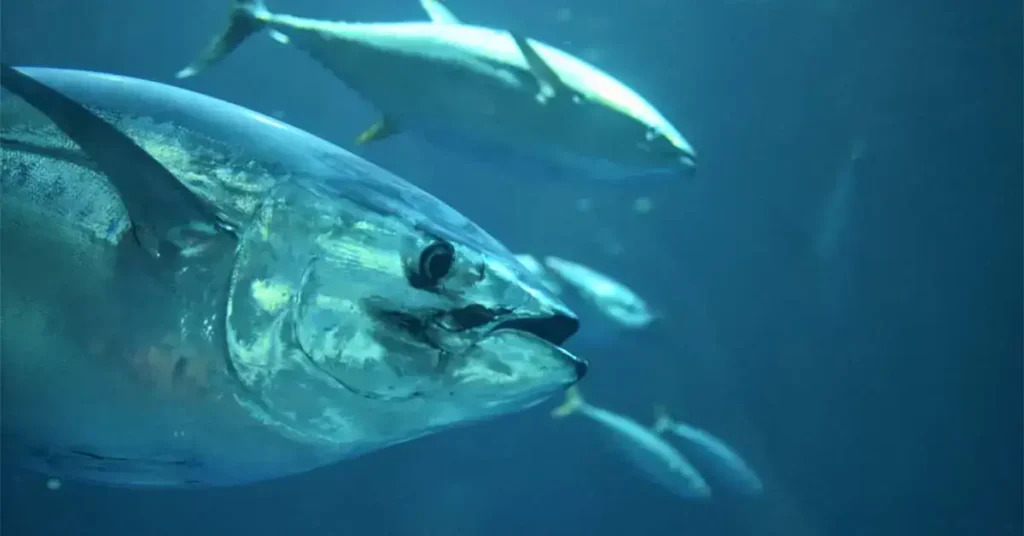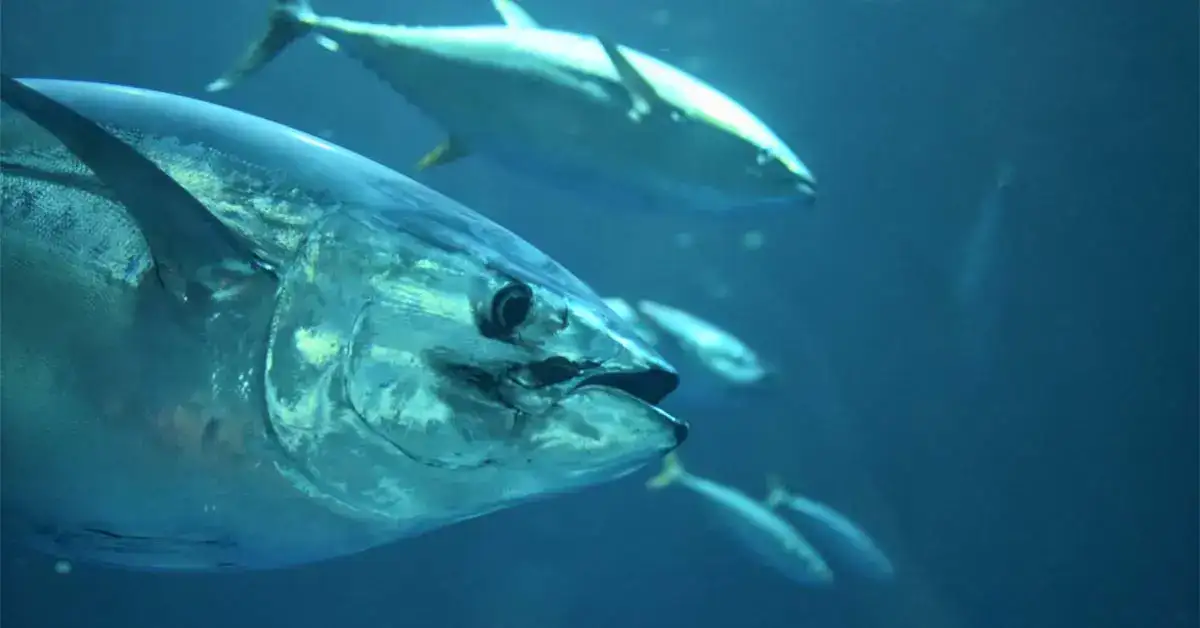 Final verdict
If you don't find Tuna fish inexpensive, you must search for canned Tuna. They are relatively less pricey. The price also varies from shop to shop. Tuna is a premium fish and a little expensive. So buy wisely. But Tuna has many benefits, including weight loss, brain development, regained eyesight, and many more. You can store canned Tuna for years. It is an easy option for snacks and lunches.
QnA
Is Tuna fish a healthy option for inclusion in the diet?
Tuna fish is a good source of protein, omega – 3 fatty acids, healthy unsaturated fats, and vitamins which can help your whole body's development. A fewer-calorie serving of Tuna can provide more protein.
What are the health benefits of intaking Tuna fish?
There are so many points, but some are –
1. boost the weight loss procedure.
2. Develop brain power.
3. Decrease heart disease risk.
4. Solve vision problems
5. Prevent cancer risks
3. is canned Tuna better or fresh Tuna?
Compared to fresh Tuna, canned Tuna has less protein and calories. But it contains many minerals, vitamins, iron, phosphorus, and selenium. So don't hesitate to buy canned Tuna fish. Intaking canned Tuna is also beneficial for human health, like fresh Tuna. 
Also read,