The Yam in Telugu has its own name, different from its other regional counterparts. Yam holds a special sweet place in many South Indian people who are very fond of using yam in a variety of recipes. Here in this article, we will look at all the aspects of yam and how beneficial it is for our health.
| | |
| --- | --- |
| English name | Yam |
| Kingdom | Plantae |
| Genus | Dioscorea |
| Order | Dioscoreales |
| Family | Dioscoreaceae |
| Clade | Tracheophytes |
| Clade | Monocots |
| Clade | Angiosperms |
wiki
Yam in Telugu name
A Yam in Telugu is known as కంద · పెండలము · Pulla Kanda · Kanda gadda · chema; Talekeṭṭu, the naming pattern is as different, which is true for all the states in india. The popularity of yam has earned new names once it gets embedded in the cultural diet routine.
Yam Nutrients list
Here is the list of healthy nutrients of yam and the quantity of each one of them.
| Nutrients | Quantity |
| --- | --- |
| Energy | 494 kJ (118 kcal)   |
| Carbohydrates | 27.9 g   |
| Sugar | 0.5 g   |
| Dietary fiber | 4.1 g   |
| Fat | 0.17 g   |
| Protein | 1.5 g   |
| Nutrients | % of DV | Quantity |
| --- | --- | --- |
| Thiamine (B1) | 10% | 0.0112 mg |
| Riboflavin (B2) | 3% | 0.032 mg |
| Niacin (B3) | 4% | 0.552 mg |
| Pantothenic acid (B5) | 6% | 0.314 mg |
| Vitamin B6 | 23% | 0.293 mg |
| Vitamin C | 21% | 17.1 mg |
| Vitamin E | 2% | 0.35 mg |
| Vitamin K | 2% | 2.3 μg |
| Folate (B9) | 6% | 23 μg |
| Calcium | 2% | 17 mg |
| Iron | 4% | 0.54 mg |
| Magnesium | 6% | 21 mg |
| Manganese | 19% | 0.397 mg |
| Phosphorus | 8% | 55 mg |
| Potassium | 17% | 816 mg |
| Zinc | 3% | 0.24 mg |
Types of Yam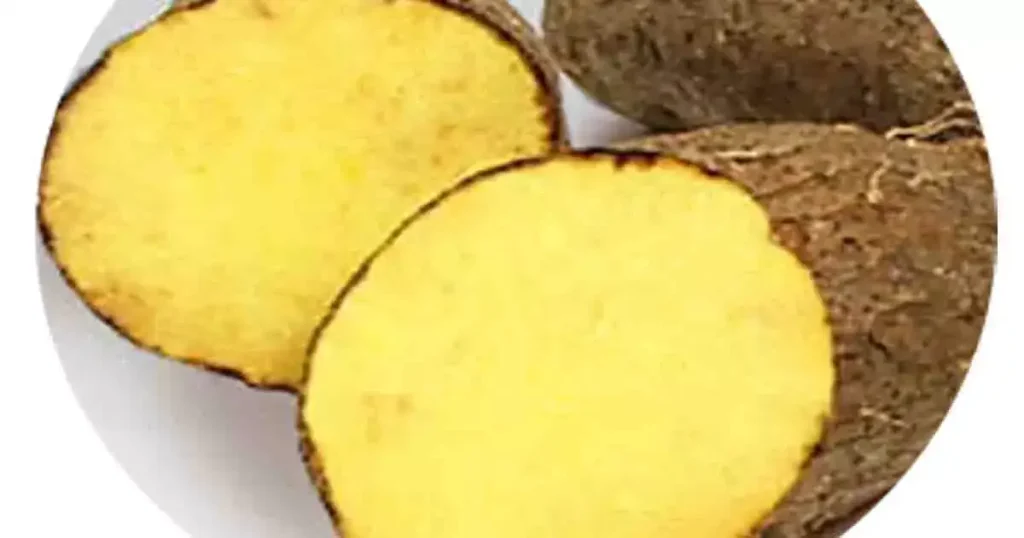 There are over eight types of Yams that can be found in some of the local markets. But when you are in India, the market will only have a few varieties of yam ready to purchase. You will need to hit the online market to get a specific type of yam you are interested in.
Side Effects of Yam
Some of the side effects of Yams can lead to minor symptoms that can get annoying if not properly treated at the right time. Here are all the side effects of yam and how overconsumption can lead to disasters.
May lead to headache
Yams can be allergic to some people; always ask your doctor if you are feeling uneasy after taking a chunk of yam.
Eating too much yam can lead to an upset stomach.
Overeating may lead to vomiting.
Common digestion problems may occur after eating too much yam.
These were some of the side effects of yam; as you can see, most of the problems here are not life-threatening, but they can create some uncomfortableness in your day-to-day life.
Benefits of Yam
The healthy benefits of Yams and their taste have many people using them in a variety of common traditional dishes. Some of the benefits are backed up by proper factual evidence.
Yam can help improve the Hormonal Balance.
Yam is known to have some Anticancer Properties.
Consuming yam can lower the rate of Inflammation.
Yams can help with your Blood Sugar Levels.
Eating yam can help improve Digestion.
Yams Can Improve Gut Health.
It will help with your Weight control.
Yams can help with your Brain Function.
These are the potential health benefits of Yams. As you can see, they lead to plenty of health problems on the road.
Availability of Yam in Telugu areas
Yams are available all throughout the year. Unlike other tropical fresh produce, yam can last for 6 to 8 months on the shelf without any problems. This is the reason why yam has become a successful staple food in the Indian market and is ready for consumption at any time.
Recipes of Yam in Telugu areas
Yam recipes are focused on boiled or baked; you are not locked into two options. If you look at the recipes available online, it can be overwhelming to know them all. Once boiled and baked, they can be ready for stews, coupons, or braises.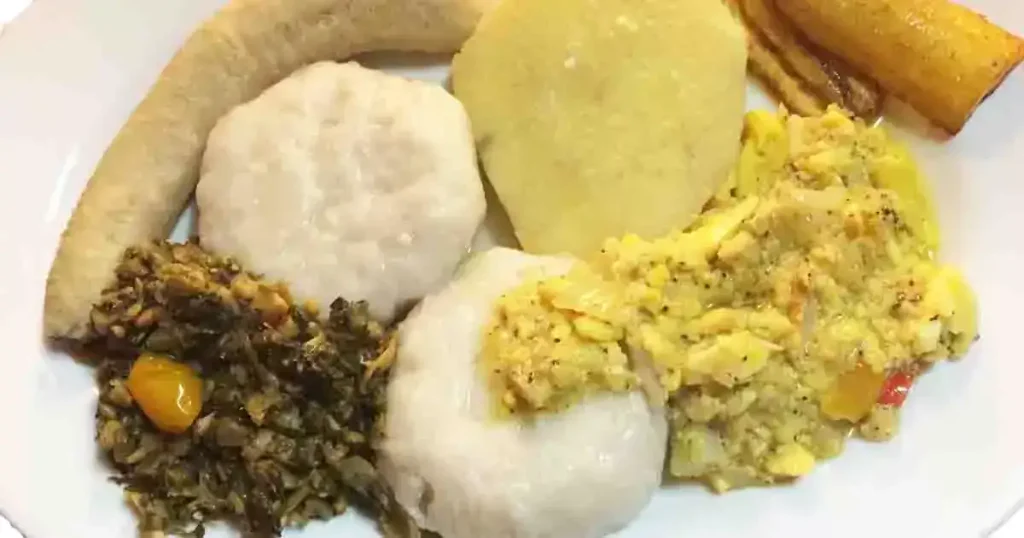 Most people do love seeing yams boiled as a side dish. The sweet taste of the yam works greatly in quick breads or pies. There are plenty of other ways you can use the taste of yam to get used in any of your favorite dishes.
Some yam dishes:
Yam and tomato Khatta recipe, Yam and tamarind khatta recipes. You can cook yam using mix vegetables.
Price of Yam in Telugu areas
The price of Yam in Telugu will be around 50 to 100 rupees per kg. Different types of Yams will ask for their pricing system designed for them. Quality-oriented yams will often come with high pricing.
You might get favorable pricing online, but you will need to look for a proper website that delivers the food to your doorstep without raising any charges or fees on the side.
Conclusion
Yam in Telugu, just like in other states, come with different names, but all the other aspects of the vegetable stay intact without suffering from any changes at all. Different states will have their own type of yam that will be a favorable item in that region; the taste and the asking price will also differ from one state to another. In the south Indian region, you can easily get yam for a lower price without having a problem finding it.
FAQ
The popularity of the yam has given plenty of fast-food people a more health-conscious mindset.
Does yam taste bitter?
The taste of yam can be a bit sweet or sour; the sweet taste blends well with other ingredients and vegetables to elevate the overall appeal of the dish. There are over a thousand creative ways you can adopt the overall appeal of yam to your favorite traditional items.
Are there any good Yam recipes?
Many of the recipes that involve yam use the ingredient here as a side item for the main dish, as many Indian cuisines will make use of yam as a side ingredient to elevate the overall appeal of the recipe.
Should you worry about the side effects of Yams?
Allergic reactions can be severe for many people who are not used to Yams or never had one in their life. If they are trying it out for the first time, then things can get ugly; it is better to consult your doctor before trying it out.