Before we discuss how to improve soil quality, health, fertility, aeration, and productivity, we have to know the actual definition of healthy soil. Healthy soil is the foundation of organic farming. To do good organic agriculture, you have to build and maintain healthy soil. Plant and species diversity can improve soil biology. Organic farmers add biodiversity and increase resilience in their operations by rotating crops across their fields from season to season.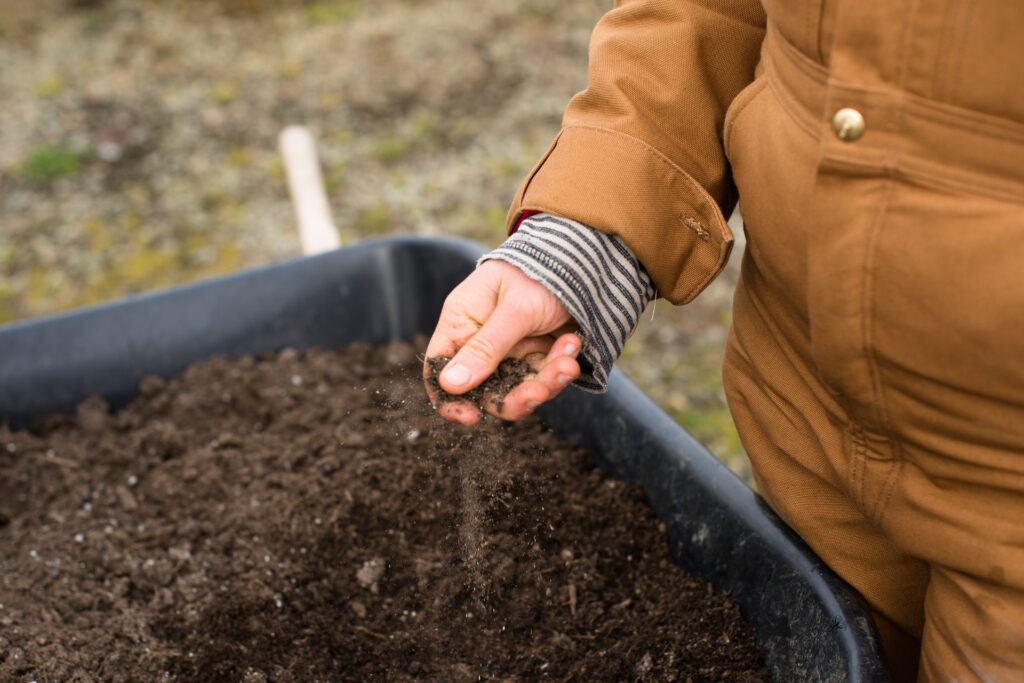 Image credit- Unsplash
They also reduce pesticide costs by naturally breaking the cycle of weeds, soil-borne diseases, and some soil-dwelling insects. At the same time, increasing their soil's organic matter instead of leaving land fallow after each harvest.
Many organic farmers grow cover crops throughout the year.
These versatile crops also provide valuable ecosystem services that improve soil structure and increase its moisture absorbing capacity. And keeping the ground covered helped trap and store nutrients to support future crops and prevent the loss of valuable topsoil by reducing soil erosion and runoff.
How to improve soil health?
You need healthy soil for farming because it is the foundation of a sound, environmentally productive, and profitable agricultural system. You have to understand the nature of the ground and how it processes, which will regulate environmental quality and support plant growth to design the soil and crop management system that will maintain and improve soil health over time.
To improve the soil quality and soil health, you have to –
Rotate crops
Use cover crops
Increase the input of organic matter
Manage the soil nutrients
Decrease the soil traffic and inversion tillage
Reduce the use of chemical pesticides
Supply habitat to beneficial organisms
How can we improve the soil quality naturally?
Healthy soil is significant for growing vigorous and robust plants that can produce abundantly and resist diseases and pests. Soil is an alive material, and it is made up of many things, including organic matter, water, air, mineral particles, and microorganisms. The balance of all these components leads to healthy soil. Soil needs to be fed to nourish the environment for growing vegetables and crops.
Some methods to improve the soil quality
You can transform any type of soil into healthy garden soil with a little hard work and dedication. The soil improvement process is an ongoing and time-taking process. It is necessary to replenish the organic matter frequently to keep the process going. Here are some answers to how to improve soil quality for organic farming –
Add compost
​compost is an excellent material to improve soil health, and it is a decomposed organic matter. It helps to improve the soil texture, feeds the soil, maintains the neutral soil pH, promotes good drainage of excess water, keeps the ground loose for aeration, and protects crops and plants from many common diseases. You can enable the capacity of soil to retain nutrients by adding compost. Compost feeds some microbes and earthworms in the soil, and they help improve the drainage and aeration by leaving their casting, which increases the fertility of the soil.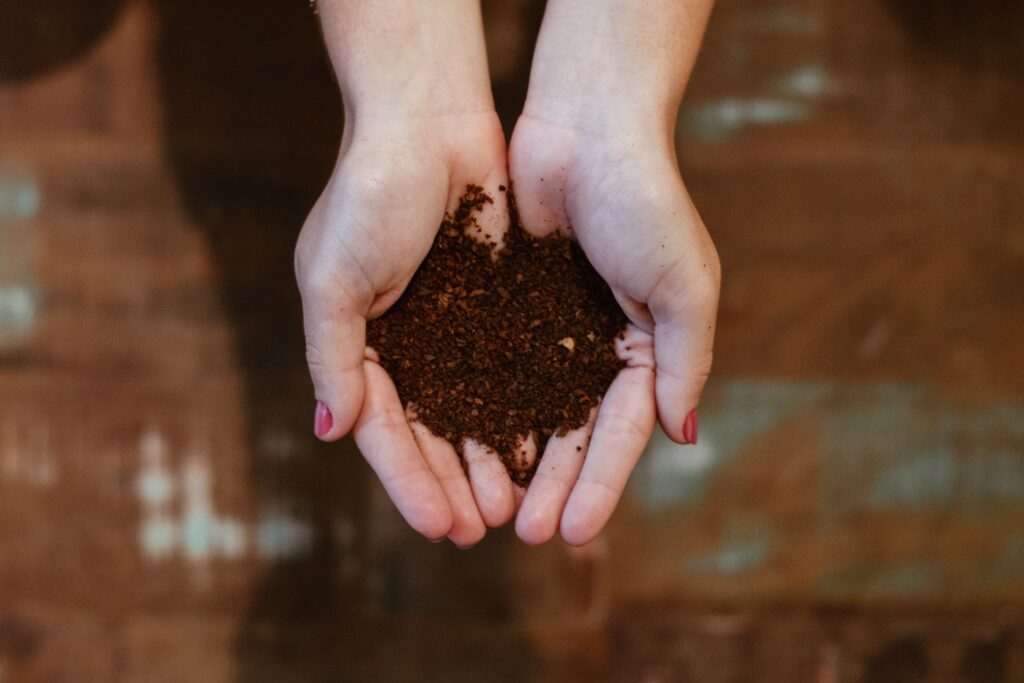 Image Credit- unsplash
Do a soil test
​renewing nutrients in the soil is a continuous process, and adding compost is not a one-time deal; you have to repeat the process when needed. You have to conduct a soil test at least once a year to identify the need for soil and what additional nutrients are required in order to stimulate production and promote plant growth. To improve the soil quality, we have to gain all the soil components. And for this process, we should do soil tests regularly.
You can easily buy soil testing kits from any garden supplies store or online and do the process yourself. You can consult and take the samples to the local county extension office to do an in-depth analysis. You can know the amount of phosphorus, potassium, magnesium, calcium, sulfur, and the level of pH in the soil. You can also see the lead content level and soil organic matter by conducting soil tests.
You have to understand the shortage of nutrients in your soil to provide a nutrient boost to the soil for nourishment.
Mulching the soil's surface
​if you want to have strong plants and a healthy garden, you have to do mulching. It retains soil moisture, stimulates natural growing conditions, prevents weed growth, and keeps soil cool. Mulch added by you will decompose slowly and add organic matter to the soil for fertility increment.
Decrease soil compaction
​soil becomes dry and barren because of the compact and rugged soil. Because it doesn't allow nutrients and water to soak in. the roots of plants can't spread out and reach the nutrients and moisture. They will starve and dehydrate. Compact soil decreases the necessary microbiological activity. You have to add organic matter from time to time to balance the structure of the soil. You have to set your garden beds at a distance of at least 3 to 4 feet.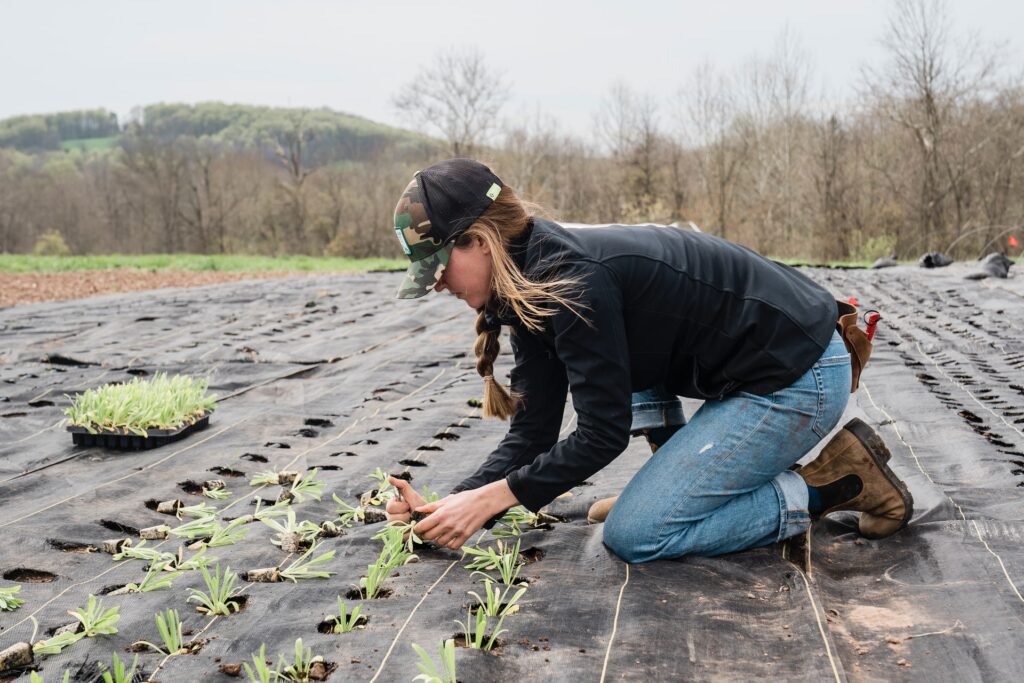 Image Credit- unsplash
Too much water will also compact the soil. Walking on the wet soil will lead to soil compression, preventing air, oxygen, and water from reaching the roots. Make walking paths in between your growing beds to avoid compaction.
Do crop rotation
​doing crop rotation or planting crops in different locations can interrupt the cycle of diseases and pests, preventing nutrient depletion. In this way, you can keep your soil healthy. You should follow the three-year rule for all kinds of crops and should rotate crops each year. In this way, the same family crops can't be grown in the same place for three straight years. This process will kill the pathogens in the soil. You can plant the crops that produce nitrogen after the growing and cutting of nitrogen-taking crops. For example – nasturtiums and peas provide nitrogen to the soil.
Grow cover crops
​some cover crops are beneficial for soil, and some serve food. You should plant a cover crop near the end of your garden and allow it to remain in that place during the winter. It will provide multiple benefits to the soil, and it will protect the soil from erosion by winds, snow, and heavy rain. Cover crops also prevent soil from being compact and reduce weed growth in summer. Examples of some cover crops are – clover, radishes, peas, and legumes.
How to improve soil fertility?
Incorporating a variety of organic matter in the soil to improve soil fertility is the most effective technique. Adding manure leads to productive soil and animal manure is the best. You can also use crop residues, organic fertilizers, and compost to improve soil fertility.
Some soil fertilizing methods –
Adding Vermicompost to the soil
​Vermicompost is a good fertilizer for plants and crops, and it helps to increase the fertility of the soil by producing nutrients. It helps to improve the soil quality by releasing nutrients.
Vermicomposting uses certain species of earthworms to enhance the composting of organic waste materials for a better end product. You may use available organic waste materials in your soil.
You must prepare a vermicomposting bed according to the size guide and follow the correct vermicomposting process. Add organic waste materials, soil, earthworms, and water to the bed to moisten it.
Earthworms consume the wastes and pass them through the digestive system, and it gives out a granular form of casting known as Vermicompost.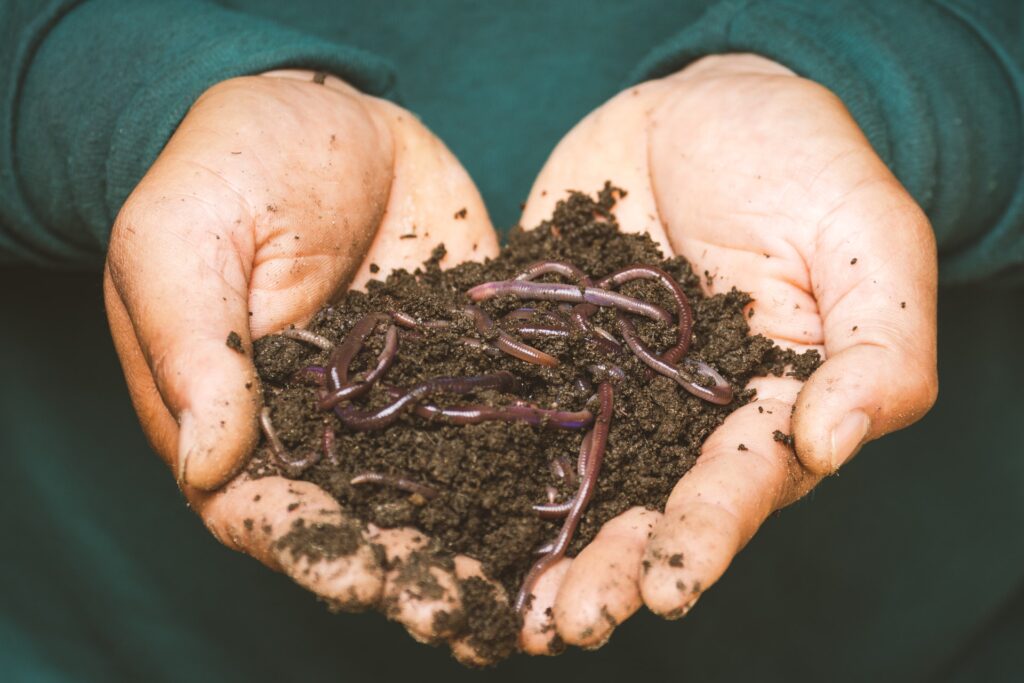 Image credit- Unsplash
Adding Vermiwash to the soil
​one kind of fertilizer that can make the unfertile soil healthy again. Vermiwash is a liquid fertilizer collected after the water passes through compost made by earthworms, and it helps plants resist pests and diseases.
You can effortlessly prepare vermicast at home, and you need dry leaves, decomposed organic wastes, earthworms, and required water. You can prepare Vermiwash within ten days and store it for six months. It is a pale yellow, transparent liquid, and it is the excretory product or mucus secretion of earthworm.
Adding Jeevamrut
​by adding Jeevamrut to the soil, you can prepare the crops without chemicals. The method helps boost the growth of crops, and you can get the maximum harvest. It doesn't kill the beneficial microbes in the soil, unlike chemicals, because microbes are the most critical factors that the crops need for their growth.
It is a liquid and natural fertilizer made by mixing cow urine, dung, water, jaggery, and gram flour in the correct quantity. The solid form of this fertilizer is known as Ghana Jeevamrit, and it improves microbial activity and soil fertility.
Adding Shivansh fertilizer into the soil
​you can prepare this fertilizer within 18 days. A layering system makes it, and it costs nothing. It is made from stuff that is lying around. You just take a couple of things. Agriculture wastes, green materials, and cow dung. The turning procedure is most important in this process.
You have to layer all the materials, add water and make a pile. Chemical fertilizers deplete nutrients in the soil and compromise food quality. Using Shivansh fertilizer can make the soil more productive and make the food, soil, and plants healthy.
Adding leaf compost can create a nutrient-rich garden by adding leaf compost into the soil. It raises soil fertility, protects the plants, increases soil porosity, and adds nutrients to the soil. It is the answer to how to enrich the soil with compost.
You only need leaves from your backyard or forest. Leaf compost has been gradually decaying down, and this process takes quite a long time. You have to wait for 5 to 6 months to get leaf compost naturally. Otherwise, you can use urea to speed up the process.
By using all the above procedures, we can find out how to improve soil quality.
How to improve the soil aeration?
Soil aeration is essential for plant development, the growth of plant roots, and ensuring plant activity. It provides high yield and healthy vegetation.
It is the process in which air is supplied to the underground and proper oxygen circulation at the root zone. Because roots need atmospheric oxygen for their respiration, roots can't absorb appropriate nutrients and water and can die if they don't breathe properly.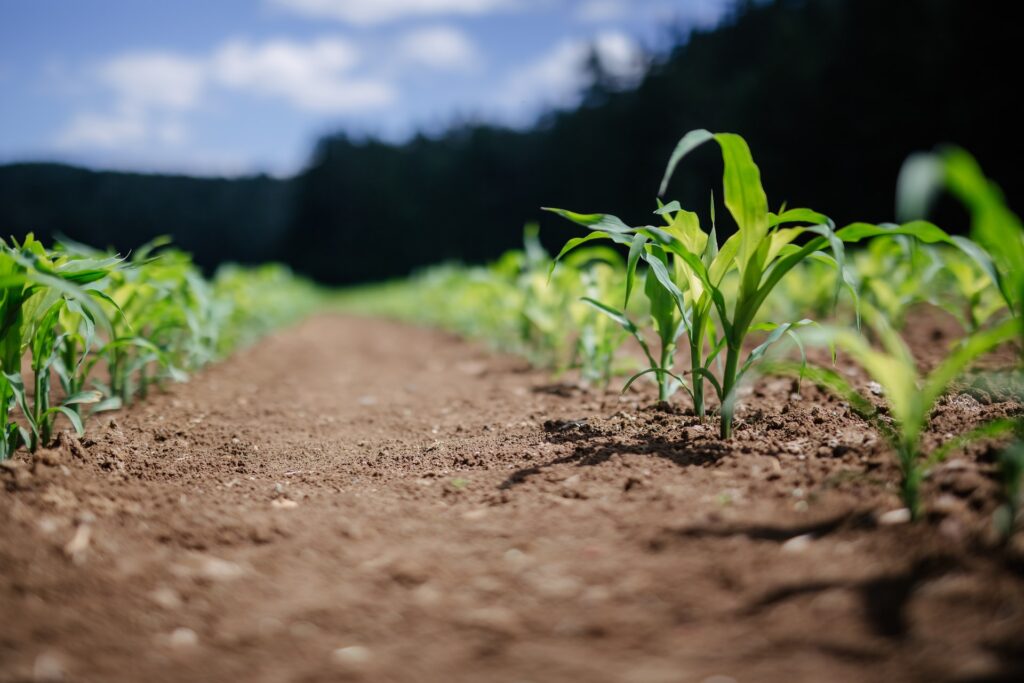 Image Credit- Unsplash
You can use a spading fork, tiller, broadfork, or a garden shovel to turn over the topsoil. Then add organic matter primarily to improve heavy soil, and the mixture of compost and dead plants is an example of organic matter. In this way, you can improve soil aeration.
Some factors that can affect the soil aeration are –
The texture of the soil
Soil moisture
Infiltration properties
The traffic of types of machinery
Soil compaction
Waterlogging
Grazing with livestock
Some soil aeration methods are to improve soil aeration –
Spike aeration is the least land disturbance method of soil aeration in which you have to make holes in the land for proper air penetration. This process embraces a small area because of the limited coverage of tools (rollers, mower attachments, prongs, and soil aeration shoes). It is a soil piercing process.
Core aeration
​this process is recommended for compacted clay soil. Cores consist of thatch, roots, and clay in the top layer of the soil. The method suggests pulling its parts out and leaving them on the surface. Some benefits –
Incorporated with organic matter
Increase water infiltration
Enhance the exchange of gaseous
Intensify the saturation of oxygen to the root level
Liquid aeration
​liquid aeration provides nourishment to the earth-dwelling biota and consists of a wetting agent. The wetting agent helps in good infiltration, and water goes to a deeper soil level through this process and enables microorganisms for the digging process. The digging process helps in soil aeration, and liquid aeration keeps food for them to boost the activity of bacteria.
How to improve soil productivity?
The soil's ability to produce crops is known as soil productivity. It is determined by the entire spectrum of its chemical, biological, and physical attributes. Soil fertility is one of the aspects of soil productivity. All fertile soils come under productive soil, but all productive soils are not abundant.
In a typical environment, the soil capacity to support the growth of the plants is defined as soil productivity. You can identify the soil productivity by the volume of organic matter produced in an area or by the development of forest vegetation. In this way, we can improve soil productivity.
Some factors that can affect the soil productivity are –
The texture of the soil
Leguminous crops
Organic matter
the pH of the soil
Mineral composition
Adding fertilizers and manures
Difference between soil fertility and soil productivity
| Soil fertility | Soil productivity |
| --- | --- |
| In all kinds of climates, a certain fertile soil remains the same. | Based on the variation in location and climate, soil productivity varies. |
| It depends on the chemical, physical, and biological soil factors. | It depends on the fertility, location, and physical condition. |
| Soil fertility is defined as an index of nutrients available for plants. | It is an indicator of crop yields with a broader term. |
| It is one of the necessary elements for crop production. Others are temperature, water supply, and rainfall. | It is the mixture or interaction of all the factors. |
| All fertile soils are not equal to productive soil. | All productive soils are known as fertile soil. |
| Soil fertility is an inherent soil property. | Soil productivity is not an inherent soil property. |
| You can analyze it in the lab. | You can access it in the field under a certain condition of climate. |
| It is the soil potential status for crop production. | It is the result of different factors that influence the management of the soil. |
Conclusion
To improve the soil quality, health, fertility, aeration, and productivity, we should follow the organic methods. We should use organic fertilizers like Shivansh fertilizer, Vermiwash, Jeevamrit, other organics, organic compost, and organic pesticides. All these elements promote organic farming, and we can avoid synthetic fertilizers and pesticides by doing organic farming. Organic farming consists of biological fertilizers, ecological pest controls from plant and animal wastes, and cover crops.
QnA
What are the three types of soil environment?
Ans: The soil environment is divided into physical, chemical, and biological categories. The physical environment consists of the texture, structure, and morphology of soil, and it has a water-holding capacity and helps in aeration. The chemical environment consists of sodicity, nutrient availability, ph, organic matter, acidity, and minerals. The biological environment consists of microbial activities and microorganisms in the soil.
How to enrich the soil with compost?
Ans: Add bagged compost, homemade garden compost, or well-rotted manure to enrich the soil. Before digging the soil, you have to add a minimum 5cm height of organic matter over the top of the soil. Compared to inorganic compounds, organic fertilizers are more helpful.
How to enrich the soil with nitrogen?
Ans: You have to add nitrogen-rich fertilizer to the soil to make it more fertile. The critical nutrient of soil that improves soil health is nitrogen. Some nitrogen adding ways –
1. All-purpose organic fertilizer with NPK
2. Specific animal manure (cow, goat, buffalo)
3. Organic lawn fertilizer with NPK
4. Homemade compost
5. Green manure cover crops
How to enrich the soil for indoor plants?
Ans: To make soil enriched with nutrients –
1. Use plant materials (grass clippings, straw, and leaves)
2. Use organic compost
3. Use leaf mold and aged manure for soil conditioning.
4. Do soil tests regularly.
5. Use organic insecticides.
How to enrich poor soil?
Ans: You should add organic matter to the soil for enrichment. It is the main ingredient to improve any poor soil, and it makes hard soil soft and helps in drainage in heavy clay soil. You can use manure, wood ash, chopped leaves, coffee grounds, and straw to enrich the soil.
What are the soil quality indicators?
Ans: Physical indicators indicate soil texture, stability, rating, infiltration rates, water holding capacity, penetration, etc.
The chemical indicator indicates soil pH, phosphorus, base saturation, potassium, electrical conductivity, total nitrogen, organic carbon, etc.
The biological indicator indicates crop yields, nitrogen mineralization, carbon mineralization, etc.