What is agritourism?
The fusion of tourism into agriculture is now known as agri-tourism. Here, the basic concept behind the tourism industry and its value to the people merge with the agriculture enterprise that includes agri production and processing.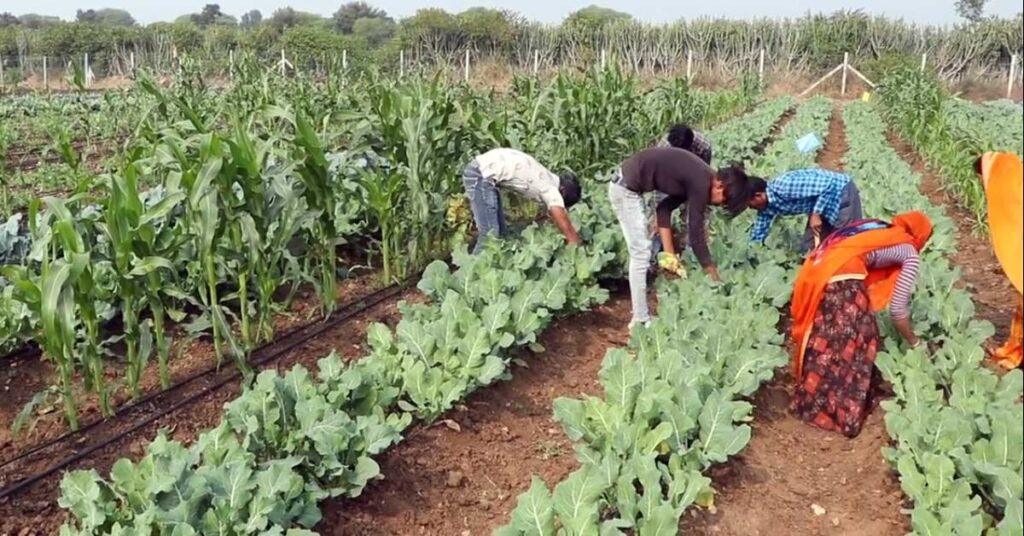 Image Credit- You tube
What is the definition?
The merger between agriculture and tourism helps attract visitors and help people see the natural side of things. Expenditure of agritourism and rural economic development are both parts of the same coin. As an agritourism destination, it can bring many financial benefits to rural agricultural sites.
Attraction of agritourism
Agricultural and tourism mergers are based solely on commercial enterprise, all designed to attract people onto farms, ranches, or agricultural sites. Part of the agritourism plan is about generating income and educating the visitors.
Various unique agricultural operations follow complicated methods with financial backing from the owner. Starting an agritourism farm is a much better way to help with the financial aspect of running a farm. Implementing an agritourism plan also popularized the farm or ranch, so you can expect to receive more support from the community later in the future.
What are agritourism and its importance?
Agritourism heavily relies on entertainment and educational experience for the visitors. People who want to go on an agritourism trip wish to learn the valuables of farming. Some of them might be looking to change their diet; introduction to organic food and natural alternatives might help create a new healthier diet plan.
The evolution of agritourism has led to other agriculture and farm tourism forms. Some are agrotourism, farm tourism, agricultural tourism, and agritainment. All of them hold the same meaning, and they are all created to attract visitors to the side of agriculture.
Is agritourism a new concept?
The agritourism concept has existed for a long time, and it has helped countless farms. Agritourism ideas or plans operated under small operations with minimalistic goals and objectives. The introduction of new technologies made this small agritourism into something big. How many farms and ranches are going into the business of agriculture to make money and popularize the locations.
Most ranches that provide agritourism found ways to keep the operation going throughout the year without any halt. Providing numerous customer services helps agritourism to stay fresh all year round. Agritourism plans have helped many farms or ranches to get strong, consistent financial backing all year around.
They provide hayrides, corn mazes, demonstration farms, feeding zoos, living history farms, winery tours, and rustic bed and garden tours. The sky is the limit as plenty of entertainment makes tourism better and more memorable.
Rise of agritourism
People are always looking for immersive tourist experiences, and the demand for natural escape is growing faster. Getting out of the noisy city environment and returning to nature is the perfect way to spend your vacation. The trend of spending time in nature is rising in many sectors.
Agritourism farm provides a tremendous get-out plan, as it will introduce you to the natural side of the world with local culture, food, flora and fauna. Nearly every breathing moment you spend in agritourism will help you connect to nature. Every local area has its theme of nature, food and culture that you may have never seen before. Taking part in agritourism will help you see all the beautiful aspects of your culture that you never knew existed in your world.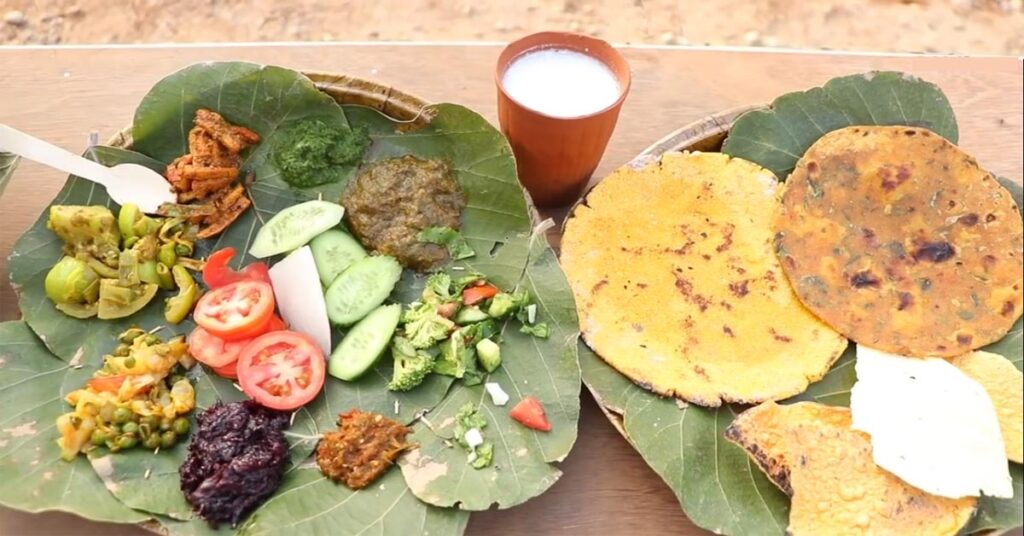 Image Credit- You tube
What made agritourism famous?
The rise of agritourism destinations in modern times comes from social media culture. People now are aware of all the landmarks in their area to get a specific type of treatment. How many farms are stepping up their game to bring the best experience to the tourists. In certain states, agritourism is becoming a key contributor to the local tourism economy.
The rise of the internet helped agritourism farms has even led to receiving a higher volume of visitors than at any time in history. As more people get familiar with the atmosphere of the farm, they increase the length of their stay. Here we see agritourism impacting local businesses and kick-starting smaller economies in the area.
Difference between old agritourism vs modern agritourism
This section will cover the significant differences between agritourism and modern agritourism destinations. Comparing two agritourism plans will show us how far they have evolved over the years.
| Features list | Old agritourism | Modern agritourism |
| --- | --- | --- |
| Supply | Utilizes idle facilities and labor | Utilizes of multifunctional iis |
| | Provides lower quality services | Focuses on higher quality service |
| | Have lower management skills | Implemented higher management skills |
| Demand Side | Derivative | Original |
| | Low level of needs | High level of needs |
| Market | Down makre | Up market |
| Communication | Old school methods | Uses internet platform |
Here we saw how far the industry evolved from its later phases, where it was all about focusing less on quality and having a low level set up for the visitors. Now the industry is more modernized with the implementation of new technologies that have allowed agriculture tourism to grow at a massive scale.
Differences between agritourism and ecotourism
Both may sound the same, but they serve different farm purposes. Agritourism sides with the farming aspect of tourism, as it focuses more on teaching the visitors about the natural side of things. On the other hand, ecotourism focuses on the local economy, genuine discovery, flora and fauna aspects of nature.
Some farms have picked agri-eco tourism models to attract people to the farm, where they take the concept behind agritourism and mix it up with the core functions of ecotourism.
Agritourism benefits
The benefits of ecotourism are considerable, and it helps the financial aspect of running a public farm. It can also change the diet plan to focus more on proper health than relying on fast food consumption. In short, the new insight and experience from the organic or natural part of the world are the benefits of agri-tourism.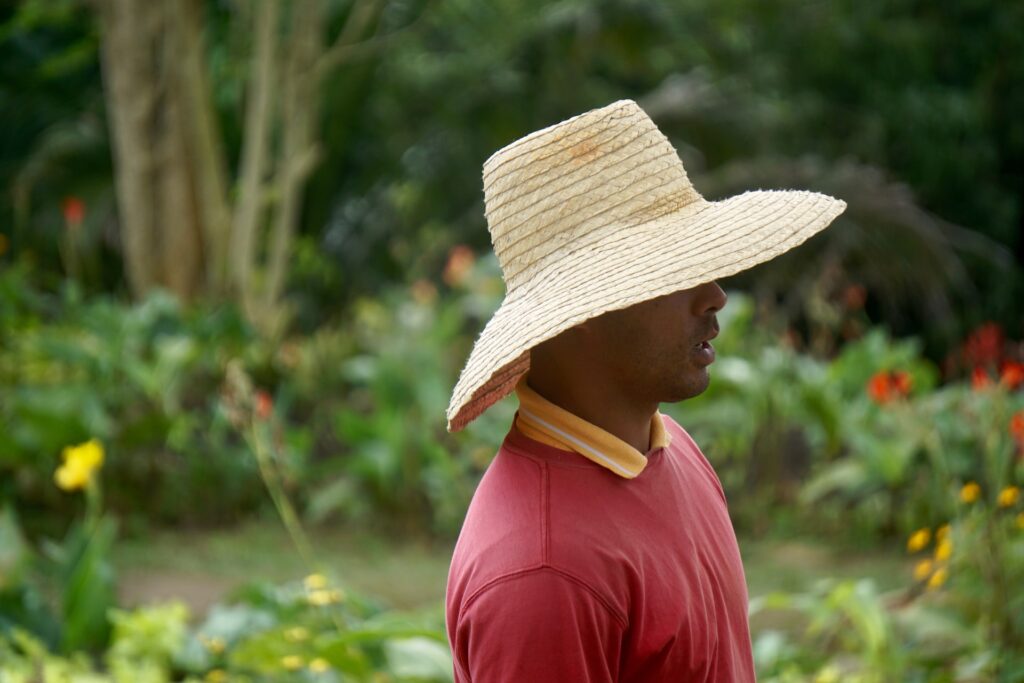 Image Credit- Unsplash
No limitations come with agritourism, as it allows the tourists to come closer to nature by providing them plenty of opportunities to connect them to the environment. The tourist here can expect to take part in bouquet workshops, dairy farm activities, living in temporary accommodation facilities, and many more ways to bring the best out of the agritourism experience.
THe tourism here promotes eco-aware living by encouraging people to live a more organic-based lifestyle with more priority on sustainable farming practices. Other teachings will also help people see things in a whole new different way as they start questioning the food they consume regularly. There will be professionals on the farms to help you create a better diet process for your typical day to day life.
As the world leans more to the side of sustainable living standards, more industries and giant corporations are also moving towards organic methods Survey from 2018 showed that 88% of the everyday consumer would like brands to help them live a more sustainable lifestyle.
Ecotourism benefits
Making a farm a tourist place will bring a lot of financial support to the farm. If the farm is in a rural area, they will benefit a lot from having the farm open to the public to observe and participate in activities.
Agritourism leans more toward educating the visitors, and ecotourism is all about creating entertainment on farms or ranches, including fun activities for the visitors to spend their time on the farm.
Implementing an agri-eco tourism model also helped many farms to have the best of both sides of the world. Here visitors can expect to learn more about the agricultural side of things and, at the same time, will get to participate in fun activities to make the experience more memorable.
What is the difference between mass tourism and ecotourism?
While both of them might sound the same, they share a lot of differences that make each unique with their own set of advantages and disadvantages. This section will cover the appealing factor of both mass tourism and ecotourism.
| Mass tourism | Ecotourism |
| --- | --- |
| Large group of visitors | Small number of visitors |
| Urban set up | Rural setup |
| Marketing activities focus on touristic | Introduces eco marketing activities |
| Has average prices for market penetration | Introduces high price intending to filter the market |
| Impacts on the natural environment is big | Has small impact on natural atmosphere |
| Provides advanced control options | Here the controls are limited |
| The management system is based on the concept of macroeconomic principles | Follows local economic principles |
| The relationships between visitors and local community is anonymous | A more personalized relationship gets made between visitors and local community |
| General development of goods | Local development of objectives |
| Provides leisure activities, entertainments, education and training actions | Training on appropriate conduct for natural environment |
| Intensive development of tourism facilities | Reduce development of tourism facilities |
Should agriculture be limited to the summer season?
The seasonal limitation does not come with the agricultural destination, and the Winter season is an excellent example of how agritourism can attract people consistently. Some farms have something exciting happening all year round and provide surprising factors to add more value to the agritourism.
Many other agricultural farms provide opportunities to the consumer to join in the harvest and spend time with farmers learning about the techniques of trees and soil maintenance. Food cultivation doesn't follow the same track all year round, and seasonal cultivation will have its share of procedures and planning.
The natural opportunities emerging from agritourism farms can generate income and educate people without being limited to one season. Different seasons bring new changes to the cultivation method that could be an excellent learning subject for the people who have never seen it in their life.
Why is agritourism necessary?
The age of fast food and immediate delivery of anything that one desires brings up plenty of self-harm over good value. The educational aspect of agritourism destinations is the most vital part of it, and here people learn plenty of things they never understood before.
Many farms have found their way to attract tourists. So they can keep coming back to experience nature all over again. Not only does agritourism help with the income of the farm, but also, at the same time, it makes people change to substantial diets.
International transport and communication have allowed the global market to grow and bring more competition to the marketplace. The industrial operation now contains extensive machinery with modern technology to produce more food at a lower cost.
Compared to the massive industrial operations dedicated to bringing more food at a lower cost, sustainable farming methods are not even at the same level. Farms devoted to sustainable farming will go through significant financial strain without the help of agri-tourism.
Since the demand for sustainable food is higher globally, farms will need to think of another way to prevent financial strain.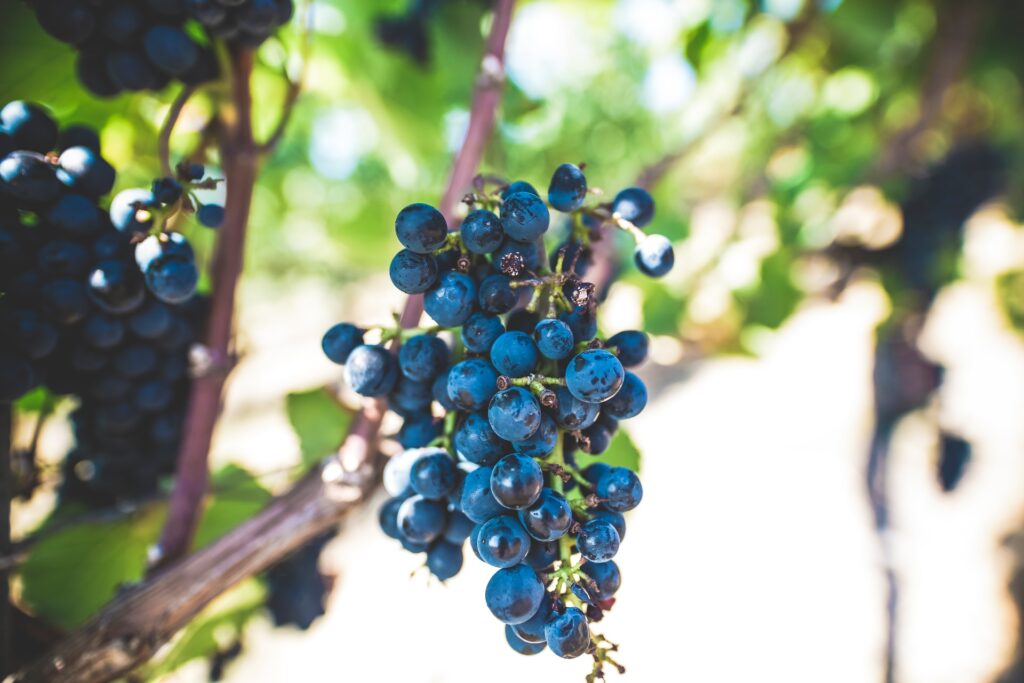 Image Credit- Unsplash
The entire educational process behind any agritourism farm includes physical immersion into nature. It is all about letting people see wildlife at its best and interacting with them to learn more about them.
Agritourism also helps the farms a lot in bringing additional revenue streams that can be a driving force behind small, sustainable farms and producers. The scope of the business varies by setting up a unique business model that suits them. Not all agricultural establishments will follow the same path to lure tourists. For example, a dairy farm might try to make some site tours for the children by setting up milk processing tours. Letting the childrens see the origin of the milk to its processing will make the time much better.
Investment in agro-tourism in rural India?
Agri-tourism is all about community, and it is one of the industries in the world that heavily relies on community funding, backing, and benefits. The goal is to inform the people about the organic values while at the same time selling the product.
Agritourism so far has been beneficial for small scale farms, as it brings in plenty of eyes to the place while at the same time continuing the financial stream to the establishment. Over the years, many governments are also pushing for the idea of starting up a healthy tourism industry around agriculture.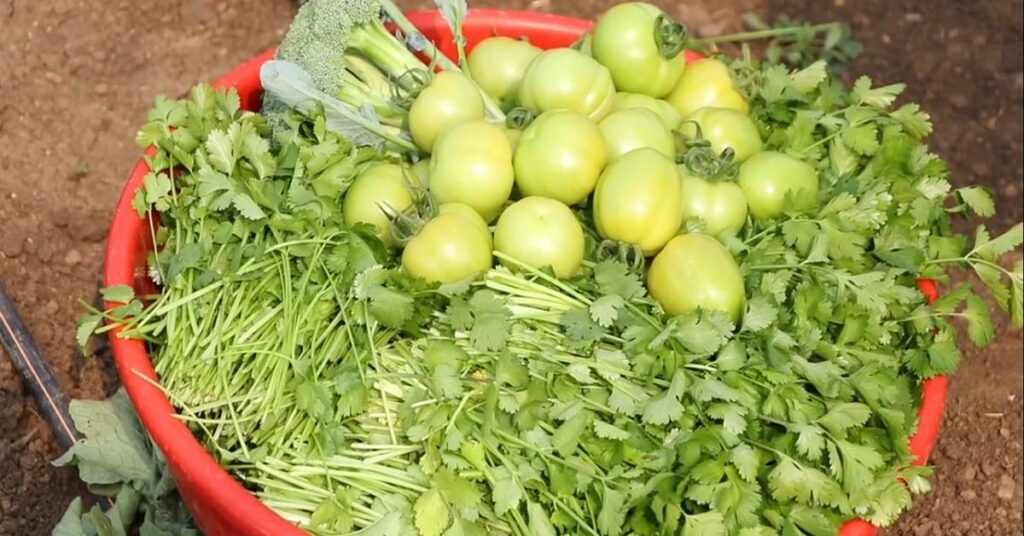 Image Credit- You tube
Information about food production and cultivation is regarded as precious data that could help people change their way of life. Agritourism in villages can benefit from implementing agritourism guidelines on the farm.
More on agritourism guidelines
Agri-tourism also brings several financial, educational, and social benefits to tourism and agriculture. More people will know the system behind agriculture and learn more about the food they consume daily. People who go through agritourism learn a lot about the food culture of their city and learn about the production of natural organic food.
People might assume agritourism is a sizable complex idea, but they do not necessarily follow that route. One-site farmer market, winery tours, rural b&bs, animal farm parks, and many more exciting perks come with agritourism and ecotourism.
Proper agritourism guidelines
Going into the farm or ranch without legal permits or permission from the landowner will lead to trouble since landowners have no duties to care for the trespassers. If the trespasser gets injured, the landowner will not bear any responsibility.
When the farm opens itself to the public, it needs to make changes to meet the general requirement of any public landmarks. Any visitors with legal permits must follow security protocol to stay secure during the tour. It is also up to the landowner to create a safe tourism environment.
Since they have taken up the job of setting up agritourism, they need to make the experience entertaining and, at the same time, safer for people to interact with the farm. Getting the permits will clear most of the requirements, as different states have their laws set up for public landmarks.
Conclusion
The projection behind the rise of agritourism industries is high in the future—the sheer number of benefits that comes with agritourism help the financial aspect of a farm. With the proper implementation of agritourism guidelines and plans, any farm or ranches can expect to receive much support from the community.
Should you worry about liability in agritourism?
Once you open up your farm for public entertainment, you will also open yourself to liability. Any injury can cause a lot of trouble on the farm. A Person needs to carry proper credentials to enter the farm to enjoy the security of the farm, and a trespasser might not enjoy the same perks as a licensed visitor.