In the below post, you will learn about all details of Sardine fish like – Sardine fish in Tamil, its nutritional value, benefits, availability, and many more. The word Sardine is well known for various oily and small forage fish which come under the Clupeidae family.
The english word Sardine comes from Sardinia, which is an Italian island. The lifespan of the fish is approximately 13 years. Depending on the conditions, they start reproduction at the age of 1 to 2.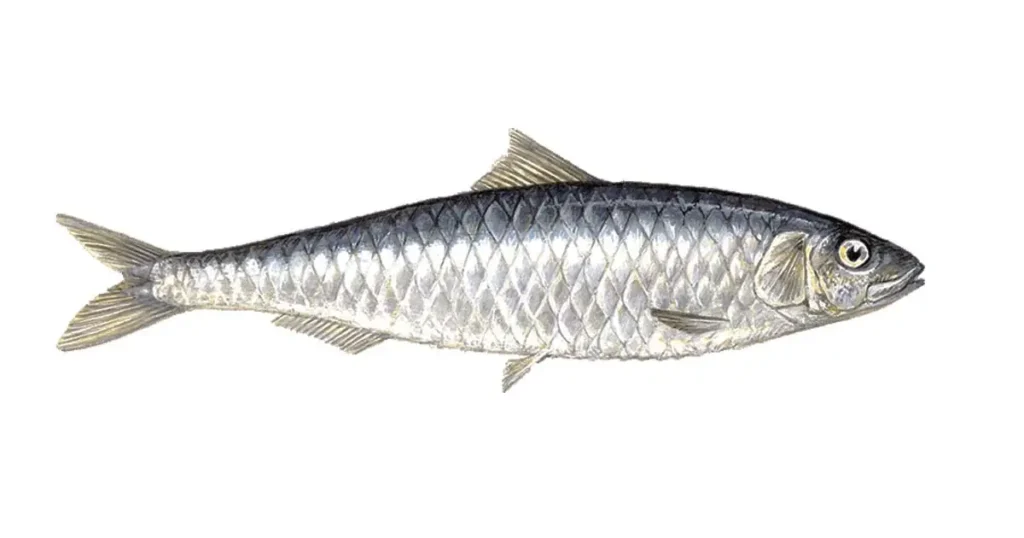 Human beings, marine mammals, seabirds, and species of large fish widely eat these small and nutritional fish. Omega – 3 fatty acid is the primary source of Sardine fish. You can eat fresh Sardines in grilled, smoked, baked, or pickled form, and you can also get them in canned form.
For people who still don't know the taste of Sardine fish, you should try onc the delicious fish recipe, and you will surely fall in love with its taste. Health-conscious people should try Sardine because it contains protein, omega – 3 fatty acids, and various vitamins.
Basic information of Sardine fish
| | |
| --- | --- |
| English name | Sardine fish |
| Tamil name | Kavalai meen or Mathi Meen or Peichalai |
| Scientific name | Sardina pilchardus |
| Common name | European Pilchard, South American Pilchard, Pacific Sardine |
| Family | Clupeidae |
| Genera | Sardina |
| Kingdom | Animalia |
| Phylum | Chordata |
| Class | Actinopterygii |
| Order | Clupeiformes |
Sardine fish in Tamil name
Sardine fish is a popular dish among the Tamil and Malayali people. They enjoy the rich flavour of Sardine by eating it freshly. Sardine fish in Tamil name is Kavalai meen or peichalai. Mathi meen or Sardine is one of the favourite and staple dishes in South India, like Kerala, Andhra Pradesh, and Tamil Nadu.
Sardine fish is cheap, tasty, nutritious, small, and oily. In Tamil telling area ( Tamil Nadu, Kerala, Andhra Pradesh, Karnataka ), it is widely known as Chaala. Andhra people call it Kavalai or Kavala, and coastal Karnataka people call it Pedvo.
Product of Sardine fish
Click here to see Products of sardine fish on amazon
Health benefits of Sardine fish
There are significant and plenty of health benefits to eating Sardine fish. Here are some health benefits –
1. Reduce the risk of heart disease
EPA and DHA are two primary sources of Sardine fish: omega – 3 fatty acids. It is beneficial to prevent the risk of heart attack and other heart diseases. Due to harmful fats, the blockage can occur in the heart and because of this, arteries and veins become narrow, and blood can't flow smoothly. Omega – 3 fatty acids can prevent all the problems in Sardine fish.
Omega – 3 fatty acids can open blood vessels, break down harmful cholesterol, regulate heart rate, and control blood pressure.
2. Provide protein to the human body
you can get 24.6 grams of protein from a single can of Sardines. Sardine also contains calcium. Protein helps to make new cells and repair the older cells of your body. It is also essential for the development and growth of children, pregnant women, and teenagers.
3. Improve immunity power and decrease inflammation
EPA and DHA are in Sardines. They help reduce inflammation in the human body and act as anti-inflammatory agents. Inflammation is the cause of so many diseases.
Consuming Sardine fish can boost your immunity power. Cells can heal themselves with the help of omega – 3 fatty acids. According to a study, consuming Sardines and other seafood plates can reduce inflammatory diseases.
4. Help the bones to become stronger
Sardine is full of vitamin D and calcium. Both of them helps to strengthen the teeth and bone of the human body.
5. Reduces depression and anxiety
to improve your body and mind, you should eat Sardines at least twice a week. The content omega – 3 fatty acids in Sardines are the hero of all content. It helps to overcome depression and decreases anxiety.
6. Helpful for diabetic patients
in taking Sardine fish can decrease the diabetes risk. It helps to prevent type-2 diabetes. Because Sardine is an excellent protein source, it helps bring down insulin resistance. Sardine can provide a healthier lifestyle to diabetes patients.
7. Some other benefits are –
Helps for a good sleep
Make your skin healthy and glowy
Reduce macular degeneration risk due to ageing
It has excellent antioxidant properties
references – verywellfit.com & healthline.com
Types and sizes of Sardine fish
Over the world, more than 21 varieties of Sardine fish are available. The five most known types of Sardines are –
The European pilchard, the Pacific pilchard or California pilchard, the South American pilchard, the Rainbow Sardine, and the Japanese pilchard.
1. European Sardine fish
the species of the European pilchard is ray-finned fish and Sardina is its monotypic genus. Among many fishes, the young ones are called Sardines. These are found in the Mediterranean, the northeast Atlantic, and the 10 to 100-meter depth of the Black sea. They can grow up to 10 inches. Most of them consume planktonic crustaceans.
The European pilchards can grow in small to medium like herring fish and elongated manner. Behind their dorsal fins, there are pelvic fins present. The last two soft rays, which are present on the anal fin, are larger than the remainder. Their back is olive or green, their belly is silverish, and their flanks are golden.
You can consume Sardine fish in frozen, fresh, salted, canned, dried, or smoked forms. As you know, it is a low-cost fish, and people also use it for fertilizer, fishing bait, and fish meals.
2. Pacific pilchard
it is also known as California Sardine. Its size is tiny. It has some sets (one to three) of dark spots on the middle of the flank and its back green and blue Colour. It has a white flank.
It has the speciality to grow fast, and it can grow up to 12 inches or more. Its lifespan is about 13 years, and it starts reproducing at the early age of one to two as per the environmental conditions. It feeds on tiny animals, floating plants, and other plankton. Pacific Sardines can spawn multiple according to season. Pacific Sardines may be the food of marine mammals, big fishes, and seabirds.
Offshore areas near the coast and water columns near the seashore are the living places of pacific Sardines. Near the surface of the ocean, they create dense and large schools.
3. The South American pilchard
is the only member of the Sardinops genus. You can find it in the East Pacific Ocean and Indo-Pacific ocean. It has various names in different areas. It is widely distributed worldwide and is a minor concern.
South American pilchard has an elongated and cylindrical body. It has ventral scutes with a rounded belly. Its flanks are white, and the back is green and blue. Its flanks have dark spots in the middle with one to three series. 20 cm is the average length of its body. There was a record of a 39.5 cm length body in maximum. The maximum weighted pilchard was 486 grams.
Planktonic crustaceans are the main diet of the South American pilchards. The young ones eat copepod, and other zooplanktons and adults eat phytoplanktons. This commercial fish is mainly used as fishmeal and human food as grilled or fried.
4. Rainbow Sardine
Rainbow Sardine comes under the family of Dusumiriidae. The other names of rainbow Sardines are – dwarf round herring, common sprat, sharp-nosed sprat (the shape of its nose is pointed), and rainbow herring.
This bony fish is mainly used for commercial fisheries and aquaculture purposes. Rainbow Sardines have brass or shiny gold lines with iridescent blue on their belly. The colours fade quickly after the death of the fish. There is a dark and broad hind margin present on its tail.
The maximum length of the fish is about 20 cm, but its average length is about 10 to 15 cm. Rainbow Sardine has a single pelvic scut in a w-shape, 15 to 18 soft anal fin rays, and an evenly forwarded isthmus tapering. Rainbow Sardine fishes are mainly found in the Indian, Atlantic, and Pacific seas.
5. Japanese pilchards
Japanese pilchard fish is commonly used for commercial fisheries. It is found in the pacific side area of the southern island of Japan. It spawns in winter and migrates to the Tatar strait's northern end. It feeds on copepods, plankton marine protozoans, amphipods, and metazoan larvae.
Its scientific name is Sardinella zunasi. This ray-finned fish species come under the Clupeidae family. At the time of its maturity, it is about 10 centimetres long. You can usually find it is a cylindrical shape, but its shape is variable. Japnese pilchard is a famous fish in China and Japan. Its primary use is in fishery bycatch.
Nutritional value of Sardine fish
Sardines are full of omega-3 fatty acids because it is an oily fish. They contain a good amount of vitamins, minerals, and protein. They have less mercury content as compared to large fishes. These are small fishes with soft bones. These are available as canned, fresh, pickled, or smoked.
Omega -3 fatty acids
Sardine fish, contains a good amount of omega-3 fatty acids, which are the cell membrane's essential components. The human body is not able to create fatty acids. So humans have to get it from the food source.
There are three types of omega-3 fatty acids available. You can get two types of them naturally by consuming Sardine fish and other seafood. Sardines have EPA (eicosapentaenoic acid) and DHA (docosahexaenoic acid), which are essential for the human brain, body, eyes, and heart. According to a survey, adding seafood to your daily diet can provide sufficient DHA and EPA.
Protein
depending upon sex and age, adults need 46 to 56 grams of protein in a daily allowance per day. Protein is a leading content of Sardine. You can get 36.7 to 37 grams of protein from a cup of canned Sardine packed in oil.
Vitamins and minerals
Sardine contains vitamin B12. It helps to make the nervous system and blood healthy. Vitamin B12 in a 100-gram canned Sardine serving in oil is almost 8.94 mcg.
Thyroid function, DNA production, and reproduction are affected by selenium, an essential antioxidant. (RDA) The recommended daily allowance for minerals for an adult is around 55 milligrams. You can get 52.5 mcg of minerals from a canned Sardine fish of 100 grams.
Sardine is also a good source of zinc, vitamin E, vitamin D, potassium, magnesium, and calcium.
Carbs
Sardine fish have no sugar, fiber, or carbohydrate content, making them healthy and famous.
Here is data on the nutritional value of a 12-gram canned Sardine in oil which includes five small fish –
| Nutrients | Amount |
| --- | --- |
| Vitamin D | 0.6 mcg |
| Vitamin B12 | 1.1 mcg |
| Selenium | 6.3 mcg |
| Calcium | 45.8 mg |
| Protein | 14.8 grams |
| Sugar | 0g |
| Fiber | 0g |
| Carbohydrate | 0g |
| Sodium | 184 mg |
| Fat | 7 grams |
| Calories | 125 |
References – verywellfit.com
Availability of Sardine fish in Tamil telling areas
In India, Mackerel and Sardines are two major commercial fishes. One of the most limited and regional species is the Indian oil Sardine fish. These are primarily found in the Indian Ocean and northern regions.
It is distributed on the Indian west coast from Kerala to Gujarat, Pondichery, Tamil Nadu, Orissa, and Andhra Pradesh. But you can see the highest Sardine availability in Karnataka and Kerala's coasts.
Famous Recipes of Sardine fish in Tamil areas
Mathi-chaala Varuthathu or mathi fry, mathi Peera or Sardine coconut fry, mathi fish curry, spicy mathi fry, and Ullal Sardine curry are some famous recipes of Sardine in Tamil areas which are so popular among the local people of Kerala and Karnataka.
The local people believe that more fresh Sardine fish is healthy and tasty. So the local people and restaurant owners prefer to cook and serve fresh Sardines rather than canned ones. Sardine is widely available in South India, and the pricing is also cheap.
Cost of Sardine fish in Tamil areas
Compared to fresh Sardines, canned Sardines are cheap. You can buy fresh Sardines from the local market by spending a minimum of Rs60 to Rs350 at a maximum per kg.
Some Sardine fish photos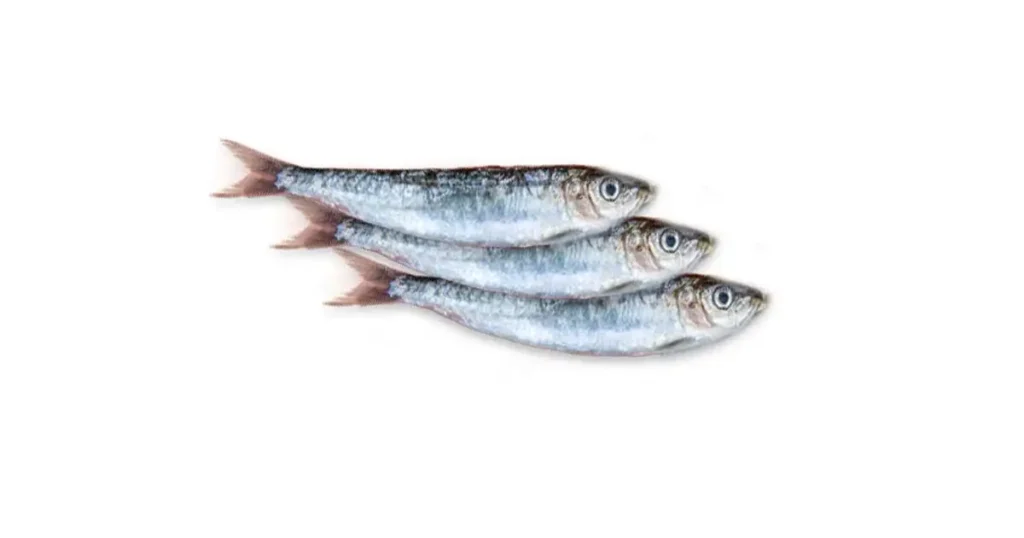 Conclusion
Sardine fish is an excellent source of iodine, selenium, vitamin B12, vitamin B3 or Niacin, vitamin D, phosphorus, calcium, and protein. It promotes a healthy and fit body, makes bones strong, promotes a healthy heart and brain, improves the nervous system, controls blood pressure, and many more. It is very affordable and readily available. So you should add it to your diet without any doubt.
QnA
Explain the taste of Sardine fish?

Sardine has the same flavour as meat, whether salted, cooked, or smoked. There is a more fishy smell in fresh Sardines. If you get rid of the smell, you must prepare it just after it flakes. It has a buttery flavour.

Is canned Sardine good for health or not?

Fresh Sardine is very good for health, no doubt. But canned Sardine is high in cholesterol and sodium. So the consumption of canned Sardine daily could be better. But you can consult a doctor or dietician before adding it to your diet.

What are the benefits of Sardine fish?

1. High protein, vitamin, and mineral
2. Pocket friendly
3. Full of omega – 3 fatty acids
4. Low in mercury
5. Easily available
6. Control blood pressure
7. Keep heart and brain healthy
8. Helps in weight loss
9. Makes bones stronger

What are the different names of Sardine fish in India?

Mathi, Nei Chala, Nalla mathi, Noona kavallu, Tarli, Bhutai, and Peichalai are some different names of Sardine fish in India in different regions.