You may have an excellent knowledge of gardening and taking care of your plants, but you cannot make your plants foolproof from the pest infestations. There are a lot of chemical pesticides available in the market, but they are very unsafe for plants and us.
Their excessive use may cause cancer and many other diseases. It has a safe, effective, and natural substitute, Neem oil spray. Before proceeding, we have to know how to prepare organic pesticides, or biopesticides and insecticides?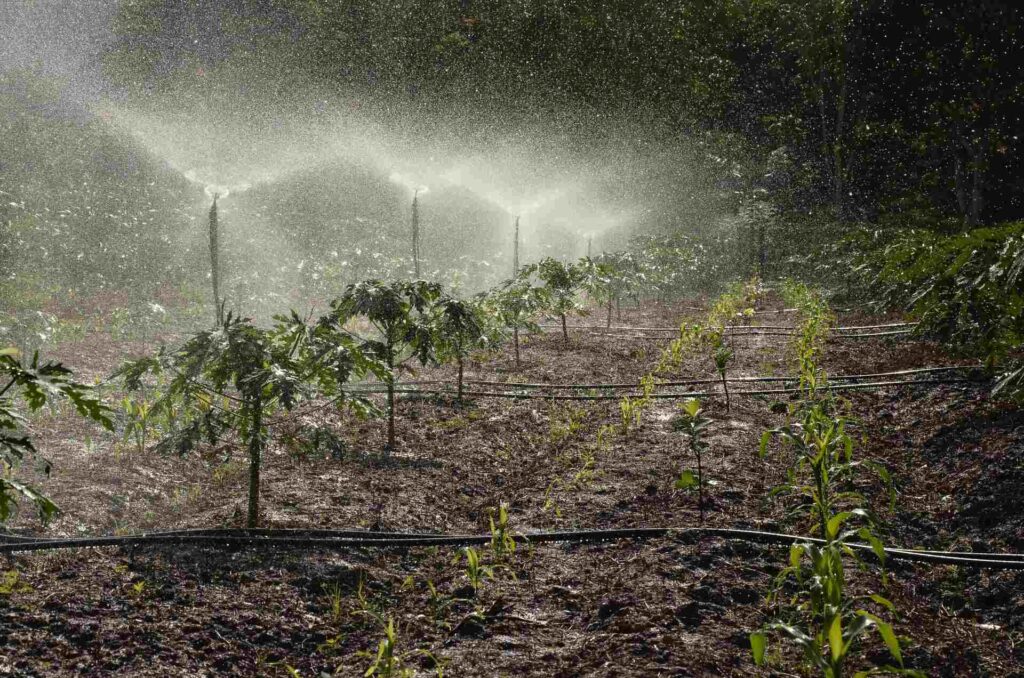 Image credit- unsplash.com
In simple language, biopesticide definition is – these are particular types of pesticides derived from natural materials such as plants, certain minerals, animals, and bacteria. For example – baking soda and canola oil are considered biopesticides and have pesticide applications, and organic pesticides are ment for pest control.
How to prepare powerful organic pesticide at home
Neem pesticide
The spray of neem oil effectively works when it is entirely pure. But these days, many fake products are being sold in the market, which proves ineffective. The second problem is related to pure neem oil, which is significantly costlier. One liter of Neem oil may cost you about Rs1000 and more.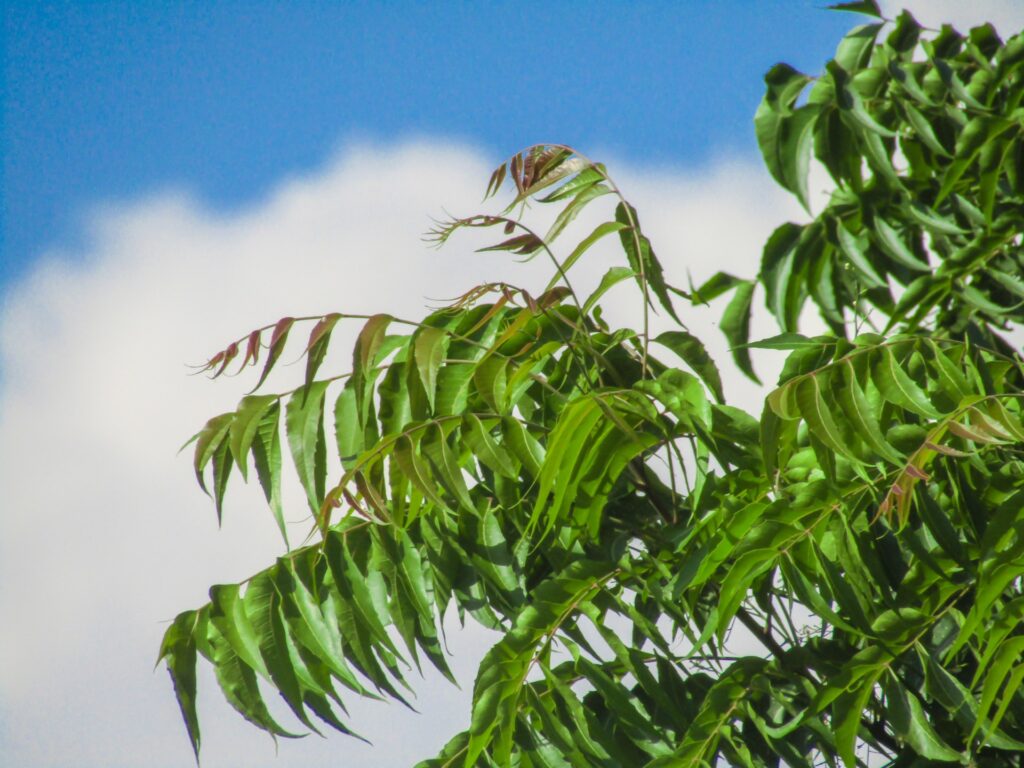 image credit- unsplash
And perhaps due to this reason only, the fake Neem oil is sold at higher rates. So, keeping this in mind, we will discuss how to make a natural pesticide as effective as Neem oil. You can prepare it at your home quickly, and the expenditure on qualifying this is also negligible.
Step 1 – collect the required amount of Neem leaves.
The first thing to take is the leaves of Neem (Azadirachta Indica) in the amount of about 250 grams. We all know and are well familiar with the medicinal properties of Neem. Neem oil or neem extract is a powerful antibacterial, anti-viral, and anti-fungal agent, and it is as helpful for plants as it is for human beings.
Whether in cities or villages, the Neem tree is readily available. So, you have to obtain such neem leaves for those trees in the required amount. The amount may vary a bit but won't cause any problem.
Step 2 – make small Neem leaves clippings.
Make small clippings of these Neem leaves. You can use scissors or any other tools. Now keep all these clippings of Neem leaves in a big size pan-like pot with three liters or more.
Step 3 – wash the clippings and keep them for boiling.
These leaves have to be boiled in water to obtain the extract. Before leaving these to boil, you have to wash them well. So, pour three liters of water into this pot, and after that, put the container on a slow flame. These neem leaves are to be boiled until the pot's water is reduced to either half or a little more than that.
Step 4 – filter and store the liquid solution
Let the solution cool down and filter out the remaining liquid into some other pot, as the boiling process ends.
This liquid extract of Neem is an essential part of that natural pesticide that we prepared earlier. Store the organic Neem pesticide in a clean bottle, and you can use it for the coming three to four months if it is kept away from direct sunlight.
Crushed garlic + Neem solution or how to make garlic pesticide?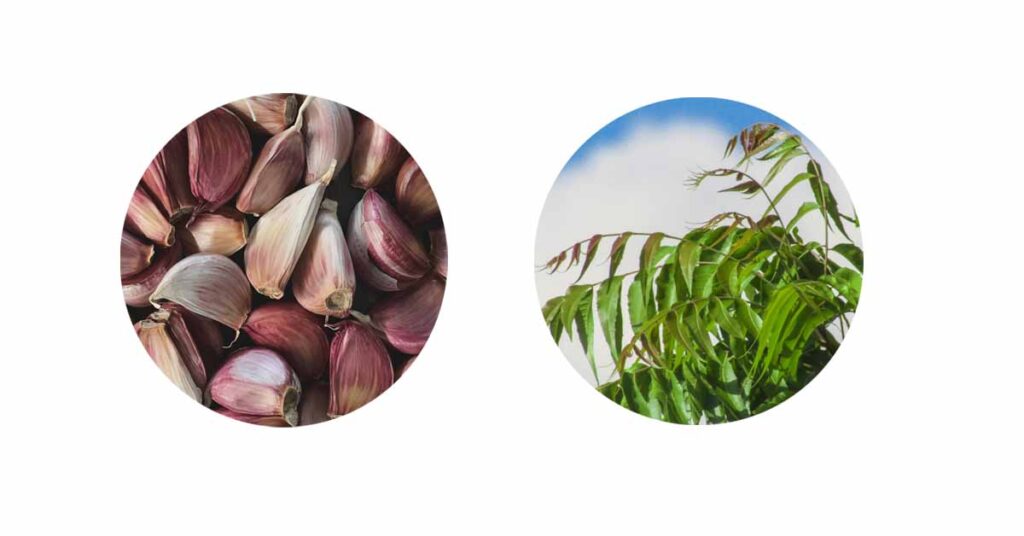 Image credit- unsplash
The next ingredient you have to take is a big bulb of garlic. This garlic is also beneficial for human health. It mainly contains allicin, an essential sulfur compound, and after crushing, it generates many more sulfur compounds. These compounds are equipped with antibacterial and anti-viral properties, and these are the benefits of garlic as a pesticide.
Besides this, garlic also contains 20 essential minerals, plants, and human beings require. So it would be best if you crushed these cloves of garlic buds to make a good paste out of it.
After making the paste
Add a little water to it and mix well.
Filter out its liquid extract.
After this, add about 50 ml of liquid Neem extract that we prepared earlier and store in a bottle in this liquid extract of garlic.
Besides fulfilling the need for micronutrients of the plants, garlic extract and Neem extract can fight bacterial, viral, fungal, and pest attacks. You can frequently use this homemade garlic pesticide for plants.
You can spray the organic garlic pesticide (liquid mixture) directly over the plants after diluting it. But that may not be much effective.
Neem + Turmeric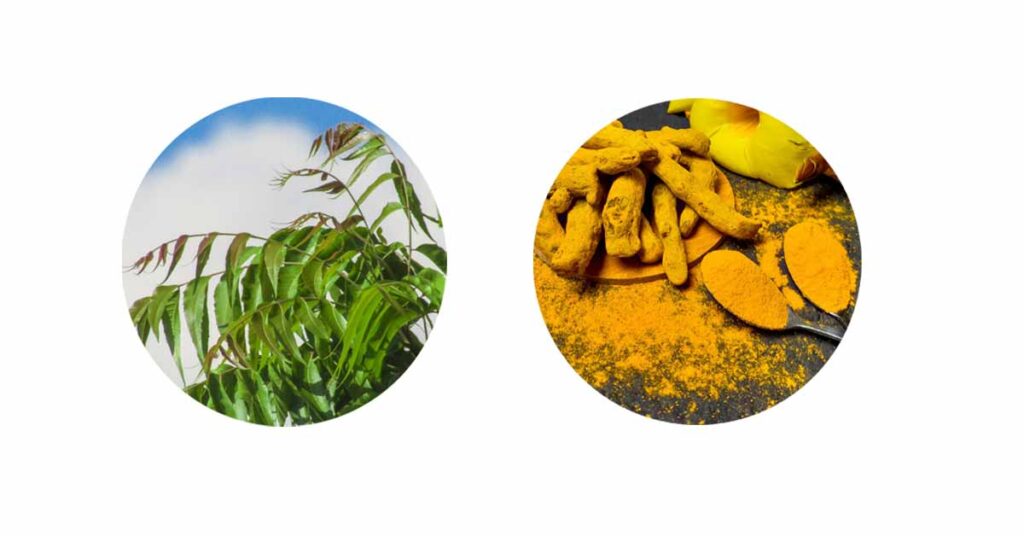 Image credit- unsplash
This solution can be made by following the same steps as the Nem extract and garlic extract solution. Only you have to add raw turmeric paste (by replacing the garlic paste) with Neem leaves and boil with water. After boiling it, keep it aside to cool it down. After 24 to 28 hours, you have to strain it and use this. Turmeric works as a fungicide and pesticide.
Neem + Camphor
You can also add the required amount of Camphor into a ready-to-use Neem extract to make the pesticide more effective. Although Camphor has no pesticide properties, its smell can protect the plants from pests.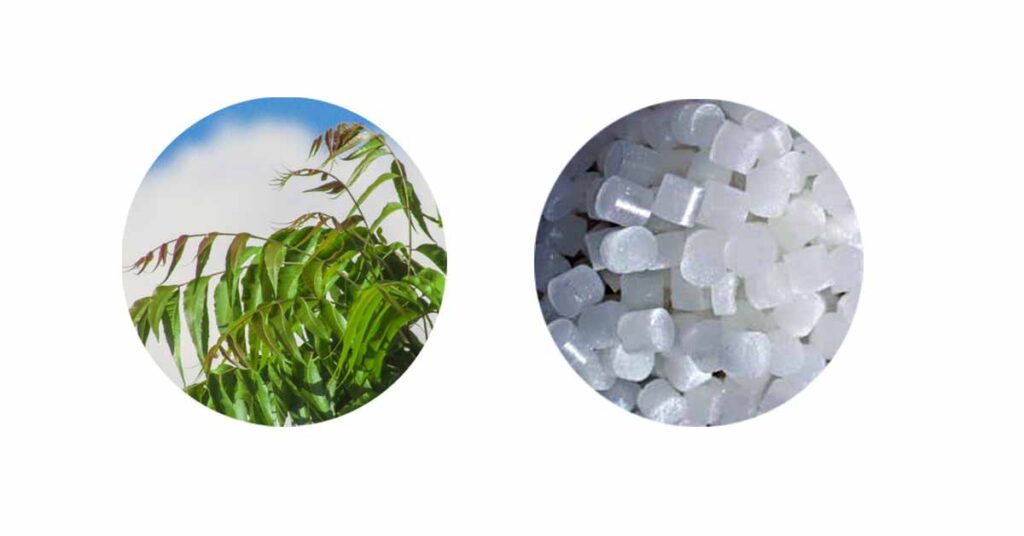 Image credit- Unsplash
Put a pan with water on gas at an average temperature. After 15 to 20 minutes, you must put 100 grams of Neem leaves into this pan. At this stage, the water quantity should be 1 liter. After the boiling process is finished, you must put the mixture in a shady place and covet with a plate. After a few hours, you can see the changed watercolor. Then put the solution with water in a spray bottle with a ratio of 1:1. Now you can use this liquid as an organic insecticide or pesticide.
Garlic + Chilli
You can prepare organic pesticides at home easily by using garlic and chilies. You can use this organic insecticide on any type of pests or bugs.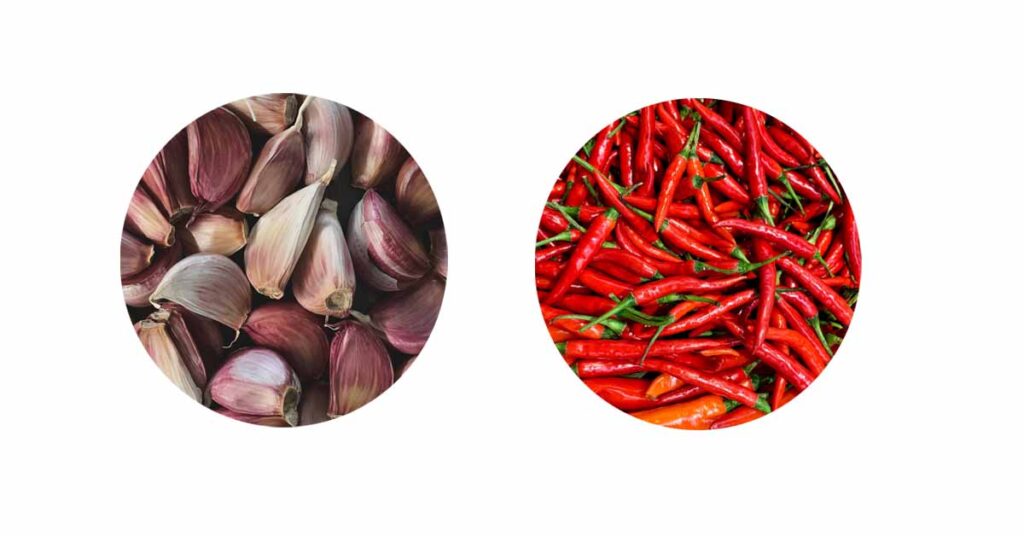 Image credit- Unsplash
Take some garlic bulbs, separate them, and put them in a container. You have to take about 500 grams of garlic for this process. Render the garlic with 3 kgs of green Chilli. You can crush these 2 ingredient to make a paste ot softly grind it. Put this paste into a container and add 300 to 350 ml of water. Soak the paste for at least 3 to 4 hours. Then strain it with the help of any filter or muslin cloth. Now the organic garlic and chili pesticide are ready to use.
Garlic + Onion
One of the most versatile is onion and garlic spray for plants. You can use this organic pesticide for both outdoor and indoor plants. You have to chop some onion and garlic cloves and grind them to prepare the spray. Strain the mixture and add the required amount of water to it. Then use this to keep away bugs from your plants.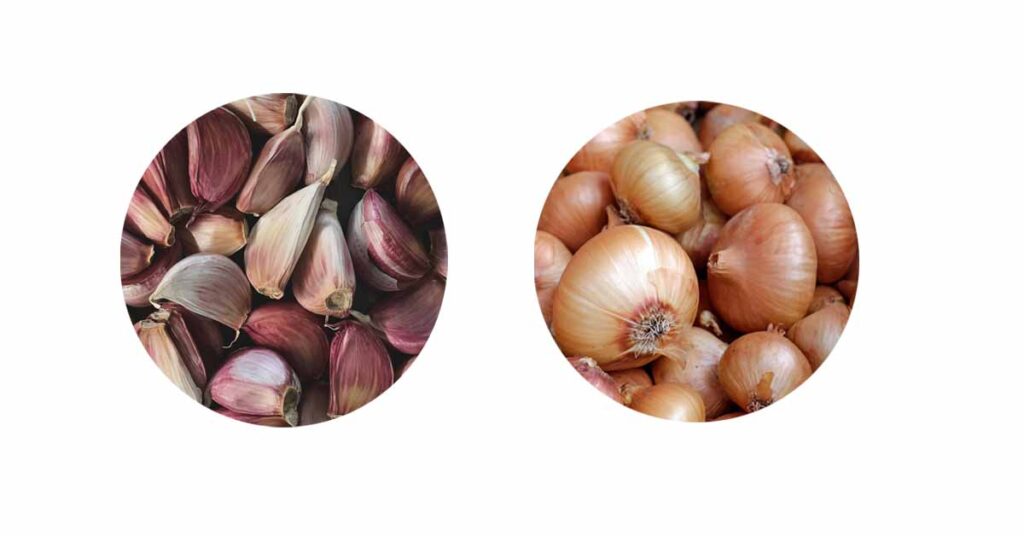 Image credit- Unsplash
The aroma of garlic and onion extraction and the sulfur compound discourage insects, and it is a natural and eco-friendly pesticide.
Onion + Garlic + Chilli
Chop a large onion and four cloves, then grind it with the help of a blender. Add two teaspoons of red pepper or two finely chopped fresh hot pepper to the mixture. Leave it overnight. Then strain it. The onion, garlic, and chili pesticides will be ready to use.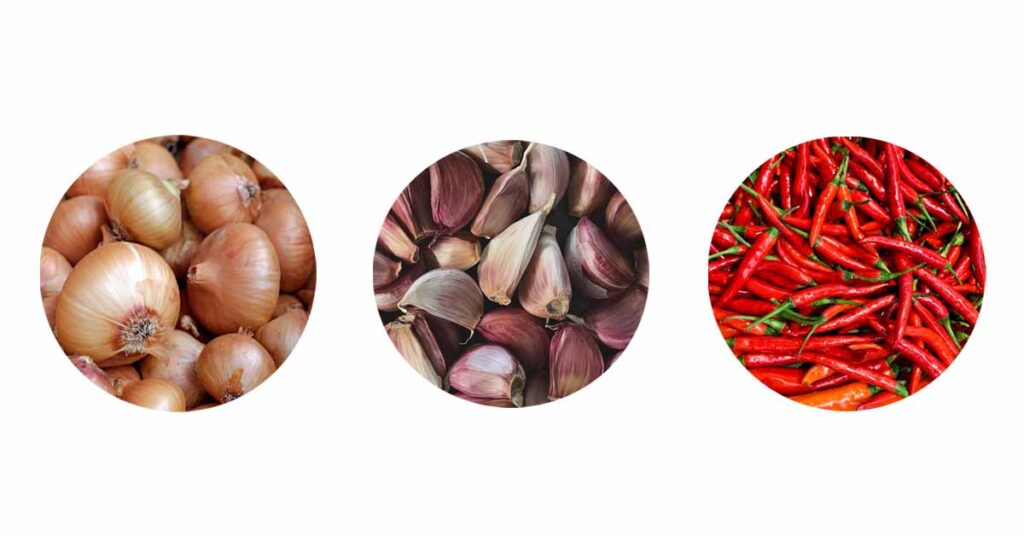 Image credit- Unsplash
How to use the liquid organic pesticide in the right way
First, you have to take some water in a spray bottle.
Add about 50 ml of refined vegetable oil into the bottle.
After this, you have to take any mild liquid soap, about 2 to 3 ml.
Now shake well the spray bottle. By doing this, molecules of oil are dispersed and distributed evenly into the water.
Next, the garlic and Neem extract mixture should be added to the spray bottle and shaken again.
Now fill the remaining part of the spray bottle upto 3/4th with water. This way, a vicious and very effective spray will be ready.
Spray it twice a week over the plants to remain safe from pest attacks and diseases.
You can spray this overall solution kind of plant without any hesitation.
Don't spray it in direct sunlight. Spray it after sunset or when there is no chance of rain.
It is highly safe and purely natural too.
Benefits of organic Pesticides or biopesticides
Organic pesticide helps to build healthy soil and supports the environment. It is not harmful to plants or humans.
It controls the p[opulation of harmful insects and pests, carriers of various diseases.
Farmers can even use their small lands by using organic insecticides to extract optimum plots and bountiful harvest. In short, you can make effective use of limited land by using biopesticides in agriculture.
Using organic insecticides and pesticides can secure its safety while storing it.
Materials used to prepare organic pesticides used in agriculture are –
Boric acid
Onion
Garlic
Chilli
Copper sulfate, copper hydroxide, copper oxide
Corn gluten
Pyrethrin
Bacillus subtilis
Neem
Fennel seed
Turmeric
Quassia
Non-detergent soap
Hydrogen peroxide
Some comparisons
Biopesticides vs. chemical pesticides
| Biopesticides | Chemical pesticides |
| --- | --- |
| These are not harmful to non-targeted species because they are particular. | They are harmful to non-targeted species because they are not specific. |
| If you use biopesticide, it is confirmed that there are no harmful residues present in food, fiber, and fodder. | Using chemical pesticides may find harmful residues in fodder, food, and fibers. |
| There is no pollution by using biopesticides. | They are responsible for pollution. |
| Insects can not develop their resistance power to biopesticides. | Insects may develop their resistance to chemical pesticides, which promotes more use, which is not a good sign. |
Difference between pesticide and insecticide
Pesticide is any substance humans use to control, destroy, or prevent pests. And the pest may be any insects, weeds, nematicides, snails, etc. We can divide pesticides into 4 categories – insecticide, fungicide, herbicide, and rodenticide. Pesticide is a chemical or biological agent that discourages or kills the pests, organism agent kills insects, Tikicide agent kills ticks, and Thermicide agent kills termites.
The insecticide is used to kill insects, and insecticides are used in agriculture, the medicinal industry, and household purposes. Insecticides are the main factor behind the increase in 20th-century productivity. We cn also define insecticide as a substance used to rebel against insects, insect larvae, or eggs and prevent our crops. They are available in powder form, spray form, and insecticide is also a pesticide.
Difference between pesticide and fertilizer
You can use pesticides on plants to prevent, eliminate, or control pests like insects, slugs, snails, and fungal diseases (rots, mildew, and rots). Pesticides affect the nervous system of organisms, and chemical pesticides are very toxic.
Fertilizer comes in both liquid and dry forms, and it provides the required nutrients to plants for their growth. Fertilizer can be any material of synthetic origin or natural origin applied to the soil.
Difference between pesticides and herbicides
Generally, the pesticide is used to repel or kill all pests, including insects. It included many compounds like herbicide, insecticide, fungicide, nematicide, molluscicide, and rodenticide. You can use pesticides in all most all areas.
You can control or kill specific types of pests by using herbicides. It comes in two forms such as – non-selective form and particular form. You can use herbicide in railways, industrial areas, farms, or waste grounds. Mainly it is designed for plants.
Difference between pesticide and weedicide
You can kill the weeds by spreading weeds in the fields. Weedicides don't impact the crops. You can dilute it in the required amount of water and then spray the concentrated solution in the required field. It helps to remove wild plants which are taking nutrients from the soil.
On the other hand, pesticides are used to kill unwanted insects.
Difference between pesticide, insecticide, and herbicide
Pesticides refer to something that is used to kill or destroy unwanted insects and other critters. A pesticide is typically formulated with chemicals that affect any type of pest.
Insecticides work to eliminate those pesky bugs around your property. It is a substance that kills insects, and you can use it in industry, agriculture, the medicinal industry, and consumers.
Herbicides fall underneath this broad term by serving as a subcategory of pesticides. Herbicides are used to kill unwanted plant life in yards and commercial landscapes. There are many different types of herbicides, and each one is designed to target a different kind of pests. Non-selective herbicides kill everything they contact with, and these are perfect for the areas where you don't want anything to grow.
Types of pesticides
Pesticides include:
Herbicides are substances used to inhibit the growth or kill unwanted plants like agricultural weeds and grasses. It is a pesticide divided into two categories selective and non-selective.
Insecticides
you can use insecticides to kill insects. And the Ovicides agent kills eggs, and the larvicides agent kills larvae. You can use it in medicine, industry, agriculture, and consumers. You can divide it into 4 categories – organic, synthetic, inorganic, and miscellaneous compounds.
Nematicides
you can kill plant-parasitic nematodes using chemical pesticides named nematicides. It promotes migration through the soil by its broad-spectrum toxicant properties. It controls parasitic worms like threadworms and roundworms.
Molluscicide
you can use this pesticide against molluscs. You can use it in gardening and agriculture. It controls gastropod pests such as snails and slugs, damaging valued plants or crops. Metal salt, niclosamide, and metaldehyde are some examples of molluscicides.
Piscicide
the chemical substance piscicide works as a fish poison. Using the piscicide, you can eliminate a dominant fish species in a water body. You can use this pesticide in many aquatic environments, including rivers and lakes.
Rodenticide
this chemical is made for the killing purpose of rodents. It is commonly referred to as 'rat poison, which is used to kill rats, mice, chipmunks, woodchucks, squirrels, nutria, porcupines, and other rodent pests.
Bactericide
is a substance that kills bacteria. Bactericides or bacteriocides are antiseptics, antibiotics, or disinfectants. This chemical agent prevents bacterial formation.
Insect repellent
it is used to repel mosquitoes and insects effectively. This substance can be applied on clothing, skin, or another surface to avoid insects and arthropods. One of the best and most effective insect repellents is DEET.
Antimicrobial
you can use antimicrobials to slow the spread or kill microorganisms, including viruses, bacteria, fungi, and protozoans. One of the public health antimicrobial products that work intensely is a sterilizer.
Fungicide
you can kill parasitic fungi and their spores by using the biological organism or fungicide chemical compound, which helps inhibit their growth. You can reduce yield losses and increase the profit and quality by using fungicide in agriculture.
Lampricide
It is a chemical substance that targets the undeveloped parasitic adults of the lampreys larvae in the river system. The main chemical that is used for this purpose is 3-trifluoromethyl-4-nitro.
Animal repellent
you can use many methods to keep certain animals away from certain areas, people, objects, other animals, or plants. Garlic, pepper, tarragon, castor oil, and various essential oils can be some examples of animal repellents.
Avicide
avicides come under the category of the pesticides, and these are designed to repel or kill birds. It is a frightening chemical agent . the active ingredient present in avicide causes a reaction in the nervous system of birds and keeps them away.
Conclusion
Organic pesticides promote organic farming. There are so many organic pesticides available in the market. If you have a low budget, then you can prepare them at your home. We discussed the full process of making Neem extract and combined it with some other components to make it more effective. As compared to inorganic pesticides, the organic pesticide is more effective and less costly, and you can make it effortlessly.
QnA
What are the four essential types of pesticides available?
Ans: The four most essential pesticides are –
| | |
| --- | --- |
| Fungicides | control fungi related diseases |
| Insecticides | it control insects |
| Rodenticides | control rodents and |
| Herbicides | it prevents weed |
How do you make biopesticides?
Ans: Biopesticides can be delivered from animals, plants, minerals, or microorganisms, and they are environment-friendly and non-toxic. Baking soda, canola oil, and neem oil are perfect biopesticides. You can prepare biopesticides at home using Neem, Turmeric, Camphor, onion, garlic, etc., by boiling, cooling down, and filtering them. To prepare an essential pesticide spray, collect neem extract, add the required water, add 2 teaspoons of oil, and one tablespoon of mild liquid detergent. Mix them well, and your organic pesticide is ready to use.
What are the components of biopesticides?
Ans: Biopesticides include natural products delivered by plants, including terpenoids, alkaloids, secondary chemicals, other vegetable oils like canola oil, and phenolics.
Which organic pesticide is more effective?
Ans: Neem oil is the most effective organic pesticide. It is an all-purpose, natural, and best pesticide or insecticide and applies to crops or plants. You can get it very quickly, and the Neem pesticide preparation procedure is also effortless, quick and effortless.
What are the advantages of natural pesticides?
Ans: Compared to synthetic pesticides, organic pesticides have more advantages, and it is cost-effective, eco-friendly, and the best alternative to chemical pesticides. Organic pesticides rarely keep residues in the soil, and these are biodegradable and are not harmful to plants, humans, or animals.
By using which materials, you can prepare organic pesticides?
Ans: We can prepare organic pesticides or insecticides to protect plants and crops from insects and pests are by using these components – Boric acid, Onion, Garlic, Chilli, Copper sulfate, copper hydroxide, copper oxide, Corn gluten, Pyrethrin, Bacillus subtilis, Neem, Fennel seed, Turmeric, Quassia, Non-detergent soap, Hydrogen peroxide, etc.
Why do we use pesticides?
Ans: Pesticides kill insects, pests, fungi, rodents, and unwanted plants. We use pesticides in public to kill disease vectors like mosquitoes, rats, mice, and ticks. These are used in agriculture in various ways.
What is pesticide resistance?
Ans: When you apply an incorrect pesticide amount to control the population of pests, but it gets failure, the sensitivity change of a pest population over a pesticide is known as pesticide resistance. If you use the same pesticide with the same mode of action, again and again, the resistance can develop.
Does pesticides harm the environment?
Ans: Synthetic pesticides are very harmful to the environment. In some cases, although we use organic pesticides, they affect the environment sometimes. In addition, to repel weeds and insects, pesticides can be harmful to other organisms, including fish, birds, non-target plants, and beneficial insects.