From the below article, you will learn all the information about palm tree, like – Palm tree in Tamil Name, types, price and many more.
Palm trees in Tamil Nadu are not rare; the area is known for its luscious palm tree greenery. Palm tree fruits, oil, and other popular products appeal to palm trees prevalent amongst people.
Adding a tropical theme to any environment is the dream of anyone who wants to add a natural climate to their household. Although changing the vibe of any room may sound expensive, other implementations can save money while making the place as authentic as your imagination. Palm trees make an excellent addition to the house to uplift the overall visual theme of the room to a more beach-tropical setting than drawing in mediocrity.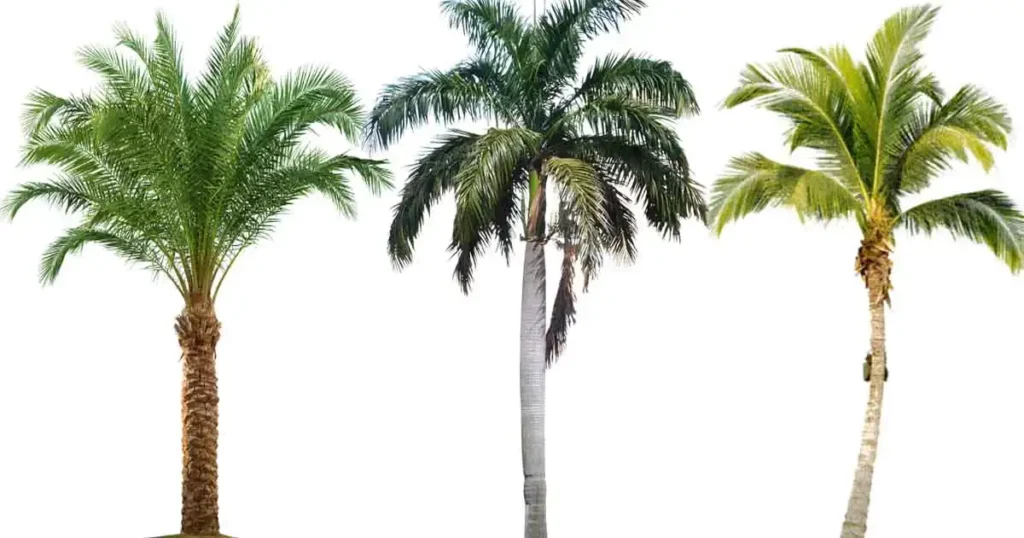 One of the best ways to add a feeling to the house is by adding a palm tree. To some, it might sound like a big step, but it is widespread nowadays, as more internet influence has made plenty of people change their style of the environment to a free zone.
This article will be all about palm trees and their cost and will provide in-depth detail to help you find information about them so you can get all the pieces of the puzzle to make an educated decision on the purchase.
Palm tree in Tamil name
When the topic is about trees and flowers, a lot of information gets hidden from the surface. Scientific description, genus, order, species, and other information will be beneficial. This section will be all about palm tree definition through various lenses.
| | |
| --- | --- |
| Tamil Name | Kalpaghataru, Paṉai maram (பனை மரம்) |
| kingdom | Plantae |
| Clade | Tracheophytes |
| Clade | Angiosperms |
| Clade | Monocots |
| Clade | Commelinids |
| Order | Arecales |
| Family | Arecaceae |
Palm tree in Tamil Name
The hidden value of the palm tree in Tamil gets a lot more meaning since it is the state tree of Tamil Nadu. There is a lot of history behind the palm tree and its role in Tamil society and culture. The industry behind palm trees is also growing at a stable rate. The unique status of palm trees has gained very prevalently in the southern parts of Tamil Nadu, like the Tuticorin, Kanyakumari, Nellai, and Tenkasi districts.
The meaning of palm trees in Tamil is very significant, as it leaves a sacred religious value to the lives of Tamil people when they use palm trees in their festivities. Tamil palm trees have been used for various purposes, such as ceremony, leaf printing, sweets, woodwork, and folk medicine. Thirty years ago, palm trees were very dominant in Tamil, as out of 9 6 crores, palm trees only existed in Tamil Nadu.
If you look at the country's current state, palm trees have gone up in numbers, mostly in other states with lower numbers of palms. They are growing exponentially as people around the country find ways to use palm trees to add more beauty to the environment. Now states such as Odisha, West Bengal, and Andhra Pradesh have implemented more palm tree culture in their environment than Tamil Nadu.
The palm tree in Tamil is called Kalpaghataru, Paṉai Maram (பனை மரம்). If you hit any farmer'sfarmer's market or are looking for seeds, you will have to use Paṉai Maram to get the palm tree you want. But you don'tdon't have to stick to the local name, as palm trees are trendy in the region and all around the county. No matter where you head, you can stick to the english name of a Palm tree or Coconut tree to get Paṉai Maram.
The booming Palm tree industry in Tamilnadu
The industry behind palm trees in Tamil is very profitable. The value of the tree holds not only meanings in the world of culture but also the financial market, as well as the demand for palm tree products is usually high in the state. As many lives depended on the products from the palm tree. This section will be about the numbers behind palm tree production and its range of products available in the market.
The significant meaning behind the palm tree also comes from its cultivation. The palm tree is the state tree and has earned its title of cash crop many times. Palm trees have over 500 products attached to them, as you can guess how beneficial it would be for farmers to start putting all of their efforts into cultivating the palm tree compared to moving in another direction.
Besides the other products, if you look at the natural products such as palm leaves, palm fronds, Lungu, Pandaneer, Dallu, palm rind, palm fruit, Taun, blackcurrant, palm kernel, palm jaggery, palm fiber is also prevalent.
Types of Palm Tree
The existence of palms doesn't confined to only types, and if you google it, you will see many different palm trees. They might look the same, but they are different from each other. The difference between palm trees can be huge; some popular palm tree types are available in the market.
1. Pindo Palm
They are also known as Jelly Palm; the mature plant here can quickly reach a height of 15 to 20 ft. Compared to other palm tree types, jelly palms are slow growing. If you have a small garden planned for your household, stick to jelly or Pindo palms. Regarding compatibility, jelly palm trees are very tolerant of many soil types. The fruit they make are light orange to brown and can be used to make jelly. That'sThat's why they get their name jelly palm.
2. Triangle palm
The palm tree here can reach up to medium to small size trees. What makes the tree more attractive than the other, is its pinnate frond that can grow up to 8 ft. The triangular shape of the leaflets makes the Triangle palm tree pretty attractive. With their unique form, the fan-out leaves will add a lot of visual aesthetics to the tree and the environment. In a household, a triangle palm can be used for perfect decoration.
3. Mediterranean Dwarf Palm
Also known as European Fan films, they are small palm species that can grow up to 10 to 20 ft. The leaflets can grow up to 20 to 30 inches wide and can grow up to 5 ft long; the Mediterranean dwarf palm has ornamental value and is known for its cold hardiness. The palm tree here can withstand temperatures as low as 10 F. The tropical look of the garden only gets better with the addition of Mediterranean palm.
4. Mazari Palm
Mazari palm is a shrubby bush than your average palm tree. Mazari palms are very much native to Asia, they are very famous for their fan-like leaves. The fans here can go up to 1 to 4 ft long. Another highlight of the palm tree here is the color. The silvery green color of Mazari palm is beautiful, and they also come in silver blue. The spiky appearance is what makes the Mazari palm very popular.
5. Dwarf Majesty Palm
Dwarf majesty is one of the most popular variants of palm trees, perfect for garden and landscaping. The dark green pinnate leaves with a 3-inch trunk, and the tree can grow up to 8 feet. The sizeable broad arching leaves make the appearance of a majestic tropical tree. The green leaves can reach up to 3 feet long, Making it a perfect tree for the garden.
6. Christmas Palm Tree
If you want a palm tree that doesn'tdoesn't reach the height of an average palm tree, then you can switch your interest to a Christmas palm tree. They are considered a smaller type of palm tree and one of the planet's most popular ornamental types of palm tree. They can grow up to 15 feet, but there are more minor variants available that can grow up to 15 feet.
7. Bottle palm tree
The bottle palm tree gets its name from the shape of the short, fat trunk. The enlarged trunk of the bottle palm tree looks swollen at the base. When they get matured, the leaves can grow up to 12 feet long and the leaflets can grow up to 2 feet. The bottle palms do grow well in the states of california and Florida. You can also think about them growing inside the container.
8. Red Sealing Wax Palm
The bright red crown shaft with leaf sheaths is what sells red sealing wax palms. The clumping variety can grow between 10 to 20 feet tall. The highlights of the red sealing wax palm are pinnate leaves, greenish flowers, and dark bluish-black fruits. The green and red stems are what make them appealing.
9. Florida Cherry Palm
The native palm tree is a medium-sized palm known for its ringed smooth solitary stem, leaflets, and yellow flowers. If you live in a coastal environment, this tree should be on your list. It can withstand salty air and sandy soils, making it perfect for the coastal climate.
These are some of the most popular trees available in the markets. The tree types will have their requirements and dependence on them. If you plan to implant any of them in your garden, you will have to know the hidden details about them. Knowing them will help you create a perfect environment to grow them properly.
Reference- leafyplace.com
Prices of Palm Tree in Tamil areas
The prices here can range from 400 rupees to 10,000 rupees. It all depends on the type of palm you are interested in buying. Some of them will be different, and their differences make them unique in the market. If you are shooting for a palm tree that is very special and has a higher demand, then you will have to pay beyond the average amount to obtain them.
Palm trees can cost you upward of 30,000 rupees. One of the most expensive palm trees in the market is the Kentia palm. Sentry's palms are another expensive variation of palm trees that can easily reach up to 20,000 and more. The popularity of palm trees in Tamil is very much alive; the prices for palm trees will always start at 700 rupees or more.
But when you look at the average palm tree types in the market, most of them will fall under the 5000 rupees radar. Here you can check the online market for better price settings, as some websites offer coupons and discounts.
Some palm tree images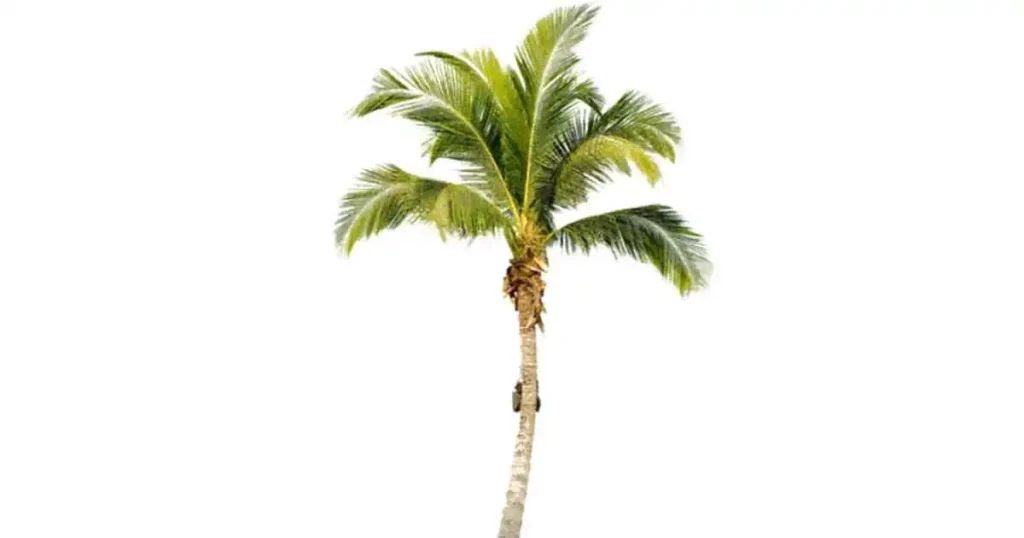 Conclusion
Palm trees can be expensive; if you are looking for a unique palm species with higher demand, you will have to pay over 10000 rupees or more for the product. Besides, palm trees can be easily accessible in Tamil Nadu without problems. You can get your hands on commonly available palm trees for lower prices. You can even hit online to get the palm for a much more affordable price.
Make sure to track the price online and offline to see their differences. You can use coupons and discounts to get the costs to a lower number.
FAQ
Here are some of the most asked questions about palm trees.
What are the best coconut tree varieties in india?
Some of India's popular palm tree varieties are west coast tall, east coast tall, Chandra Kalpa, Andaman ordinary, Tiptur tall, Kera Sagara, Kerachandra, Chowghat green dwarf, and Chowghat orange dwarf.
What are the best hybrid palm tree varieties in india?
Here you can look at Kera Sankara. Chandra Shankara,. Chandra Laksha, Lakshaganga, Keraganga, Anandaganga, Kerasree, VCH 1, VCH 2, VCH 3, and Kera Soubhagya.
How much do palm trees cost in india?
The small palm tree will cost around 700 to 3000. The height does matter here, as the prices can grow from 6000 to 30,000. Choosing a palm tree that can reach a height of up to 4 to 6 feet can be set between 10000 to 30000.
What are the palm tree products available in Tamil Nadu?
Some of the popular palm tree products are nungu, paneer, kallu, panai vellam, panangalkandu, karupatti and more. The popularity of palm tree products makes many people enter the cultivating business of palm trees. The demand for the products does speak volumes.