From the below article, you will learn all the information about seer fish, like – King fish or seer fish in Tamil name, its nutritional value, benefits, local recipes, categories, availability, supply, and many more.
Because of its various health benefits and delicious flavour, seer fish or Vanjaram fish is one of the famous fish in South India perticularly. Seer fish has more than one popular name: Vanjaram, kingfish, Indo-Pacific Mackerel, Spanish Mackerel, king Mackerel, and Scomberomorini.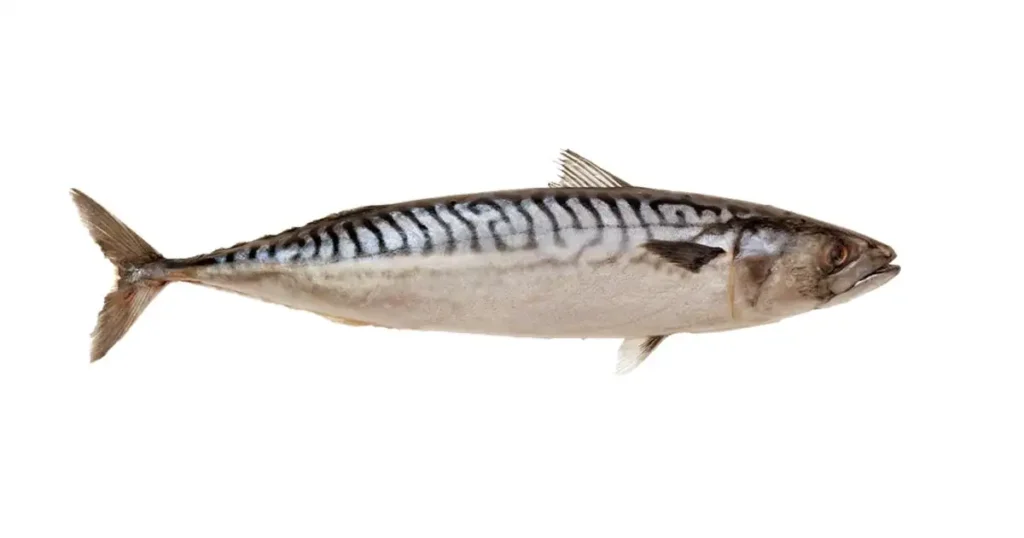 Seer fish is the favourite fish among Indian people. It is a high-protein food with many nutritious values and saturated fatty acids. You can find Seer fish or Vanjaram mainly in the South Indian regions like – Tamil Nadu, Andhra Pradesh, and Kerala. Surmai is the most popular name for seer fish in Maharastra.
This seawater fish is also present in South Asian countries like Sri Lanka, India, Bangladesh, and Pakistan widely.
| | |
| --- | --- |
| English name | Seer fish or King fish |
| Tamil name | Vanjaram |
| Scientific name | Scomberomorus commerson |
| Class | Actinopterygii |
| Group | Scomberomorini |
| Genus | Scomberomorus |
| Family | Scombridae |
| Order | Scombriformes |
| Kingdom | Animalia |
| Phylum | Chordata |
King fish or Seer fish in Tamil name
Seer fish is one of the most expensive and popular in India's Tamil and Telugu regions, like Tamil Nadu and Andhra Pradesh. The Tamil name of Seer or king fish is Vanjaram. Keralian people ( mostly South Karelians) also love to eat seer fish.
They know seer fish as Neymeen. It gains popularity daily because of its delicacy, excellent flavour, flesh quality, and availability. This fish is a little expensive all over India, including Tamil Nadu and Andhra Pradesh.
Health benefits of seer or king fish
Seer fish is known as one of the most nutritious fish. It is a rich source of omega-3 fatty acids and protein. Consuming seer fish can be helpful for skin health, heart health, mental health, bone health, and brain health. A serving of 100 grams of seer fish or king mackerel fish can provide twice the amount of vitamin B12, a daily recommended dose for a human being.
From the below article, you can get some details of health benefits of seer fish –
1. Beneficial for heart health
Seer fish is beneficial for the heart's health because it contains omega-3 fatty acids. Polyunsaturated fatty acids have some properties which work as heart health protectors. Omega 3 fatty acids can decrease thrombosis, improve the functions of endothelia, slow down inflammation, control blood pressure, regulate proper heart rate, remove plasmic triglycerides, and decrease triglyceride serum levels. Consuming seer fish or king Mackerel, rich in fatty acids, can reduce heart-related diseases like heart failure, ischemic heart problems, systemic vascular resistance and irregular heart rate.
Omega 3 fatty acids can reduce cardiovascular diseases and bad blood cholesterol.
2. Boosts mental health
Seer fish flesh helps to keep mental health better. Omega 3 fatty acid is present in seer fish which is helpful for psychiatric problems and neurologic symptoms. Seer fish is a diet full of PUFA (polyunsaturated fatty acids ), which works as a property of antidepressants. It benefits some mental disorders like schizophrenia, depression, post-traumatic stress, and attention deficit hyperactivity.
3. Prevent nerve issues and provide implementation on neurological diseases
Kingfish or seer fish has enough polyunsaturated fatty acids, which are good for nerve health and decreases the symptoms of neurological diseases like dementia, Alzheimer's disease, and Parkinson's disease. The content of vitamin B12 is high in seer fish. This micronutrient is helpful for the nerve cells and prevents the defectiveness of the neural tube.
4. Helps to reduce the harmful effects of cancer
There are no scientific proofs which can prove that eating seer fish can prevent cancer effects. But there, some studies say that vitamin B12 can slow down the process of cancer in the human body. If your body has low vitamin B12 and cobalamin, there is a high chance of cancer. Seer fish is an excellent source of both cobalamin and vitamin B12.
5. Improves skin health and eyesight
The content omega three fatty acids are present in seer fish, preventing skin ageing and bringing improvement to eyesight. DHA (docosahexaenoic acid) and EPA (eicosapentaenoic acid) are under the omega-three fatty acid category, which stops the eye's macular degeneration due to ageing. Omega 3 fatty acid boosts the healing of the wound, maintains skin glow, avoids sun damage, improves the functions of the skin barrier, and protects from dermatitis disease and skin cancer.
6. It can clear blood vessels.
Vanjaram or seer has unsaturated fats. So it is effortless to digest. So for this region, blood circulation in the body won't be affected, and there are no clogged vessels. Kinds of seafood, including Seer fish, have a speciality for creating a hormone in their body which avoids vessel inflammation and blood clotting. It is possible due to the presence of DHA and EPA in seer fish.
7. Can reduce blood pressure
One health benefit you can get from consuming seer fish is reduced blood pressure. The unsaturated fat content in seer fish can clear the bad fats from blood vessels. It allows the human body to have normal blood pressure. The clogged blood vessel is the leading region for high blood pressure. Unsaturated fat can clear it also. But you need to consult a doctor. He can suggest the proper medication and the quantity of the seer fish diet.
8. Supports cell functions and structure
King mackerel or seer fish is a saltwater fish which contains omega-3 fatty acids. It supports the function and structure of cells. Because the fatty acids prevent inflammation in cells, they also stop the damage process of cells. The protein content present in seer fish protects the cells, and it can also repair the cells which are already damaged.
9. Reduce inflammation
It would help if you consume oily fish, including seer fish, to reduce inflammation. Omega 3 fatty acid is present in the oil of seer fish which slows down some inflammatory diseases and acute bowel diseases like ulcerative colitis and Crohn's disease.
10. Provide sufficient energy to the body
Seer fish contains vitamin B. it is helpful to boost the metabolism in the body, and it leads to the speedy transfer of food into the energy source. You can charge up throughout the day by consuming seer or king fish because it provides the required energy.
11. Reduce symptoms of hypothyroidism
Insufficient thyroid hormone produced in the thyroid gland leads to hypothyroidism. Obesity occurs due to hypothyroidism. During metabolism, thyroid hormones and iron play a significant role. king or Seer fish can also provide enough iodine, a beneficial element for the thyroid gland.
12. Works as a lungs protector
Consuming seer fish is effective for asthmatic people, specifically in the case of children. It can control the symptoms of asthma. It not only reduces the symptoms but also prevents the disease. You can keep your lungs healthier and more robust by adding Vanjaram fish or seer fish, or kingfish to your diet.
13. Come over from depression.
A high risk of depression can occur due to a deficiency of omega-3 fatty acids. Seer fish is rich in omega-3 fatty acids, which is helpful to your mental health stable and prevents depression. Some mental disorders that can solve by consuming sea foods are – baby blue syndrome, seasonal affective disorder, post-natal depression, and mood swings because of particular weather.
14. Helps in weight loss
People suffering from obesity and trying for weight loss can try to add seer fish to their diet. Seer fish contains a good amount of protein which is helpful to keep you full for a long time and maintain the intervals of food timing. Weight loss can be promoted by foods low in calories and protein, like seer fish. You can quickly achieve your weight loss goals by consuming the right amount of seer fish with the advice of your dietician.
Reference- licious.in
Nutritional value of seer fish or King fish
Seer or king fish contains a large amount of phosphorus, protein, and calcium, which can be helpful for osteoporosis and arthritis patients. It is high in omega – 3 fatty acids which can control the symptoms of ulcerative colitis and Crohn's disease.
A serving of 100 grams of seer fish or King fish can provide –
| | |
| --- | --- |
| Sodium | 203 mg |
| Potassium | 558 mg |
| Phosphorus | 318 mg |
| Magnesium | 41 mg |
| Iron | 2.28 mg |
| Calcium | 40 mg |
| Cholesterol | 53 mg |
| Fats | 2.56 gm |
| Protein | 20.3 gm |
| Calories | 105vitamin |
| B6 | 0.51 mg |
| Vitamin C | 1.6 mg |
| Zinc | 0.72 mg |
| Copper | 0.033 mg |
| Manganese | 0.006 mg |
| Thiamin | 0.115 mg |
| Niacin | 10.5 mg |
| Riboflavin | 0.58 mg |
| Total saturated acids | 0.465 gm |
| Total polyunsaturated acids | 0.589 mg |
| Tryptophan | 0.291 gm |
| Selenium | 46.8 micro gram |
| Folate | 9 micrograms |
| Vitamin B12 | 18 microgram |
| Vitamin A | 252 micrograms |
Reference- timesfoodie.com
Price of Seer or King fish in Tamil areas
The cost of Vanjaram or seer fish is a little costly in India. It is one of the most costly fish you can find in South India because of its vast popularity. The people of Kerala, Karnataka, Andhra Pradesh, and Tamil Nadu love to eat seer fish. It is also easy to eat because it has a single central bone. You can get 1 kg of seer fish by spending around Rs 450 to Rs 2000. The cost may vary according to different sizes, states, and cities, whether frozen or fresh.
Availability and supply of seer fish in Tamil telling areas
You can find a sufficient quantity of seer fish in South India because the people love to eat it. Its texture, flesh quality, health benefits, and delicious taste make it a little expensive, but it is worth the cost. There are so many transportation hubs present in Chennai and Kerala. So there is no insufficiency found.
Recipes of seer fish or king fish in tamil areas
Vanjaram fish fry, Vanjaram Vepudu, seer fish curry with coconut milk, and Vanjaram fish Aruval are some famous seer fish recipes you can eat in South Indin states like Tamil Nadu, Andhra Pradesh, and Kerala. The love for seer fish among Tamil people is insane. The menu of almost local restaurants and hotels has different seer fish recipes in a different styles.
Seer fish in Tamil is known as Vanjaram. So you have to ask the local people in the local name. But you can ask them to provide seer fish dishes in the city areas and big restaurants.
Some king or seer fish photos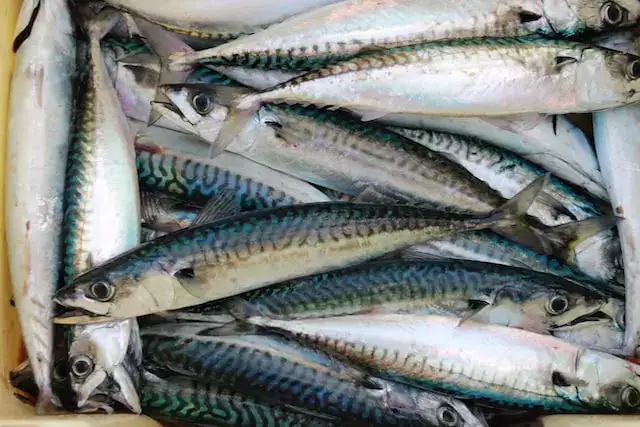 The body structure of King fish
It is a type of mackerel fish. It is also known as king mackerel or kingfish. It is a silverish fish with a greyish-steel belly, and blush rose sides and blue or teal back. The adult seer fish has no spotted belly. It has dark dorsal fins. 1.5 feet to 2 feet is its general size, and with this length, it can weigh up to approximately 2 kg. It has a tapered head and tail with a streamlined body.
Conclusion
Seer or Vanjaram fish, or kingfish, has enormous health benefits but a high price. Adding to your diet provides a healthy lifestyle and good muscle and helps in weight loss. It would be best if you consumed ser with a good knowledge of its limitation.
Hope you got all details bout seer fish, like King fish or seer fish in Tamil, its benefits, nutritional value, and many more.
QnA
Is consuming seer fish good for health?

Consuming seer fish can reduce the chance of heart attack and inflammation, promotes brain health and heart health, and support weight loss. All these benefits are possible due to the presence of omega three fatty acids, protein, vitamins, and minerals in seer fish.

What is the taste of seer fish?

All Indians love to eat seer fish. You can consume it by poaching, roasting, grilling, steaming, frying, or making the curry. It has excellent taste with so much nutritious value. You can experiment with seer fish with spices and make different recipes. Avoid consuming the fried form if you want to get much of its nutritional content.

What are the health benefits of seer fish?

Some of the benefits of consuming seer fish –
1. It boosts metabolism.
2. Good for lungs
3. Regulates blood circulation
4. Reduce food cravings and best option for weight loss
5. Improve brain and heart health
6. Reduce inflammation
7. Keep your muscles strong and gain muscle mass
8. Beneficial for bones

What are the different names of seer fish?

English name – seer fish, kingfish, king mackerel
Tamil name – Vanjaram or neimen
Telugu name – Vanjaram or konema
Malayali name – Nymen
Hindi or Marathi name – Surmai