The subsequent article provides comprehensive information about Imli, encompassing details regarding Imli in the English language, price, health benefits of imli, nutritional value, different types of imli, recipes, popularity, availability, and more.
Tamarind seeds have a centuries-old history, originating from the tamarind tree (Tamarindus indica) native to Africa. Widely cultivated across the world, the tamarind tree holds significance in various cultures, especially in India, where it has deeply influenced cuisine, traditional medicine, and cultural practices.
Tamarind seeds have been valued for their culinary and medicinal properties since ancient times, finding mention in texts from civilizations such as India, Egypt, and Rome.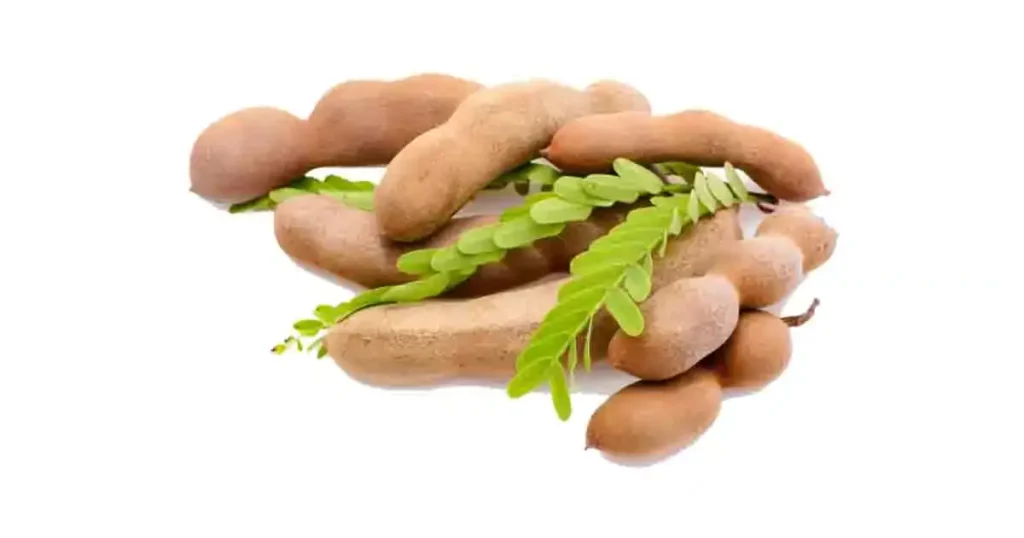 In India, they have been traditionally used for their cooling and digestive attributes, offering relief from digestive disorders, fevers, and skin conditions.
The popularity of tamarind seeds transcended borders through the efforts of traders and explorers, introducing the tamarind tree to regions like Southeast Asia, the Middle East, and the Americas, where it became an integral part of local cuisines and traditional remedies.
| | |
| --- | --- |
| English name | Tamarind |
| Kingdom | Plantae |
| Clade | Tracheophytes |
| Clade | Angisopersms |
| Clade | Eudicots |
| Clade | Rosids |
| Order | Fabales |
| Family | Fabaceae |
| Subfamily | Detarioideae |
| Tribe | Amherstieae |
| Genus | Tamarindus |
| species | T. Indica |
wiki
Imli in English name
Imli in English is known as tamarind , has a global presence with various names across different regions and languages. In Spanish-speaking countries, it is called "tamarindo." In French, it is known as "tamarinier" or "tamarin." Portuguese refers to it as "tamarindo" or "tamarineiro." In Thai, it is called "makham," and in Malay, it is known as "asam jawa."
Tamarind's popularity extends to diverse cuisines worldwide. In India, it is a prominent ingredient in various dishes, chutneys, and beverages. Southeast Asian cuisines, such as Thai, Malaysian, Indonesian, and Vietnamese, rely on tamarind to infuse a tangy flavor into their preparations.
Mexico incorporates tamarind in candies, refreshing drinks like agua frescas, and savory dishes like mole sauce. Middle Eastern cuisines utilize tamarind in stews, chutneys, and marinades. The Caribbean features tamarind in sauces, beverages, and desserts. Across Africa, tamarind is found in soups, sauces, and drinks.
Tamarind's versatility makes it an indispensable ingredient globally. Its pulp, derived from the fruit, is widely used in cooking, while tamarind paste and concentrates provide convenient alternatives. Beyond its culinary applications, tamarind holds a place in traditional medicine due to its reputed digestive and cooling properties.
Some Products of Imli
Click here to see products of imli on amazon.
Nutritional facts of Imli or tamarind
Nutritional value per 100 g (3.5 oz)
Energy 1,000 kJ (240 kcal)
| Nutrition | Amount |
| --- | --- |
| Carbohydrates | 62.5 g |
| Sugars | 57.4 |
| Dietary fiber | 5.1 g |
| Fat | 0.6 g |
| Saturated | 0.272 g |
| Monounsaturated | 0.181 g |
| Polyunsaturated | 0.059 g |
| Protein | 2.8 g |
| Tryptophan | 0.018 g |
| Lysine | 0.139 g |
| Methionine | 0.014 g |
| Vitamins | Quantity | %Dv |
| --- | --- | --- |
| Vitamin A equiv | 2 μg | 0% |
| Vitamin A | 30 IU | – |
| Thiamine (B1) | 0.428 mg | 37% |
| Riboflavin (B2) | 0.152 mg | 13% |
| Niacin (B3) | 1.938 mg | 13% |
| Pantothenic acid (B5) | 0.143 mg | 3% |
| Vitamin B6 | 0.066 mg | 5% |
| Folate (B9) | 14 μg | 4% |
| Choline | 8.6 mg | 2% |
| Vitamin C | 3.5 mg | 4% |
| Vitamin E | 0.1 mg | 1% |
| Vitamin K | 2.8 μg | 3% |
| Minerals | Quantity | DV† |
| --- | --- | --- |
| Calcium | 74 mg | 7% |
| Copper | 0.86 mg | 43% |
| Iron | 2.8 mg | 22% |
| Magnesium | 92 mg | 26% |
| Phosphorus | 113 mg | 16% |
| Potassium | 628 mg | 13% |
| Selenium | 1.3 μg | 2% |
| Sodium | 28 mg | 2% |
| Zinc | 0.1 mg | 1% |
| Other constituents | Quantity |
| --- | --- |
| Water | 31.40 g |
5+ Health benefits of Tamarind or imli
1. Fights inflammation
Tamarind is renowned for its ability to combat inflammation due to its anti-inflammatory properties. Scientific studies have shown that tamarind's bioactive compounds, such as polyphenols, flavonoids, and tartaric acid, play a crucial role in reducing inflammation.
These compounds act as antioxidants, neutralizing harmful free radicals that contribute to inflammation and oxidative stress. Notably, tartaric acid has demonstrated anti-inflammatory effects by inhibiting enzymes responsible for triggering inflammation.
By incorporating tamarind into your daily diet, you can potentially benefit from its anti-inflammatory properties. This may potentially lower the likelihood of developing chronic diseases linked to excessive inflammation.
However, it is essential to maintain a holistic approach to overall health by following a balanced diet, engaging in regular exercise, and seeking personalized advice from a healthcare professional when managing inflammatory conditions effectively.
2. Relieves pain
Tamarind is recognized for its pain-relieving properties, as it contains anti-inflammatory compounds that help reduce inflammation, a common cause of pain. By inhibiting the activity of pain-triggering enzymes and reducing inflammation, tamarind may provide relief from conditions like arthritis, joint pain, and muscle soreness.
In traditional medicine, tamarind has long been used for its analgesic properties, believed to numb pain sensations and promote overall relief. Whether consumed as part of the diet or applied topically, tamarind can be utilized in various remedies to alleviate pain.
However, it is crucial to seek personalized advice from a healthcare professional to determine the appropriate usage and dosage for specific conditions.
3. Support heart health
Tamarind is known for its potential to support heart health by influencing various cardiovascular markers. Its fiber content aids in reducing cholesterol absorption in the intestines, leading to lower levels of LDL cholesterol and reducing the risk of plaque formation in arteries.
The presence of antioxidants in tamarind helps protect the heart from oxidative damage and reduces inflammation within the cardiovascular system, promoting healthy blood vessels and enhancing overall heart function.
Additionally, tamarind's potassium content assists in regulating blood pressure by counteracting the effects of sodium, thereby maintaining optimal blood pressure levels and reducing the risk of hypertension.
Including tamarind in a balanced diet, whether by consuming the fruit or using tamarind paste in cooking, can be a valuable approach to supporting heart health.
However, it is crucial to remember that overall heart health requires a comprehensive lifestyle approach, encompassing regular exercise, a well-balanced diet, and consultation with a healthcare professional for personalized guidance.
4. Improve liver function
Tamarind is renowned for its potential to support liver health and enhance liver function. Its natural compounds, such as antioxidants and polyphenols, shield the liver against oxidative stress and harmful free radicals, aiding in detoxification, inflammation reduction, and overall liver well-being.
Studies indicate that tamarind may boost liver enzyme activity, facilitating efficient metabolism and detoxification processes. By promoting toxin elimination and supporting optimal liver function, integrating tamarind into your diet can be a valuable strategy.
However, it's important to note that a comprehensive approach to liver care, including moderate alcohol consumption, a well-balanced diet, regular physical activity, and seeking professional guidance, is crucial for overall liver management.
5. Help fight cancer
While tamarind shows promise in fighting cancer, it is crucial to understand its limitations. Tamarind should not be regarded as a standalone treatment for cancer. Instead, it can be included as part of a well-rounded diet that incorporates other cancer-fighting foods.
It is essential to consult with healthcare professionals for guidance on the appropriate usage of tamarind and to ensure it complements other recommended treatments. Furthermore, further research is necessary to fully comprehend the mechanisms and potential of tamarind in cancer prevention and treatment.
6. Joint health
Tamarind seeds have garnered attention for their potential in promoting joint health, with studies suggesting analgesic and anti-inflammatory properties that may alleviate joint pain and discomfort.
These seeds, utilized in traditional medicine for centuries, are believed to contain anti-inflammatory compounds like polyphenols and flavonoids. Inflammation, a common factor in joint diseases, can be managed by reducing inflammation.
Furthermore, tamarind seeds are rich in antioxidants that combat oxidative stress, implicated in joint disorders. Antioxidants help neutralize free radicals, reducing damage to joint tissues. It is important to note that tamarind seeds should not replace medical advice or treatments, and consultation with a healthcare professional is recommended.
Incorporating tamarind seeds into a balanced diet, coupled with regular physical activity, may support joint health.
Side effects of Tamarind or Imli
It is important to address potential side effects associated with consuming tamarind. While generally considered safe, excessive intake may result in adverse effects. These may include gastrointestinal discomfort like stomach ache, diarrhea, or constipation due to tamarind's high fiber content.
Oxalic acid in tamarind can contribute to kidney stone formation, so individuals with a history of kidney stones should be cautious. Excessive consumption of tamarind's natural sugars may lead to elevated blood sugar levels, necessitating monitoring for individuals with diabetes or restricted sugar intake.
Although allergic reactions are rare, some individuals may experience itching, rash, or swelling. Seeking medical attention and discontinuing use is important if allergic symptoms occur. It is advisable to consume tamarind in moderation, gradually increase intake, and consult healthcare professionals, especially for those with pre-existing conditions or concerns.
some photo of imli
Varieties or types of Imli
Tamarind is available in a diverse range of forms, providing consumers with a multitude of options to suit their preferences. It can be found in its natural pod form or as a convenient puree, thick paste, tangy sauce, concentrated extract, or compressed block.
Local grocery stores are a reliable source for tamarind, while specialty stores catering to Indian and Asian cuisine offer an extensive selection. Furthermore, online shopping platforms provide the convenience of ordering tamarind and having it delivered directly to your doorstep.
When opting for tamarind pulp, it is commonly shipped in a frozen state to maintain its freshness. On the contrary, tamarind pastes are typically shelf-stable until opened, making them a versatile pantry staple for various culinary applications. Regardless of the specific form you choose, tamarind adds an exquisite flavor profile and enhances the taste of your favorite dishes.
Tamarind Seed Life Cycle
Here is a detailed exploration of the various phases:
1. Germination
The journey begins when a tamarind seed is planted in nutrient-rich soil. The seed absorbs water and swells, triggering the process of germination. Gradually, the outer shell cracks, and a small root emerges, followed by the growth of a shoot.
2. Seedling Development
As the shoot continues to elongate, it develops leaves, which play a vital role in photosynthesis. The young seedling focuses on establishing a strong root system, allowing it to absorb water and nutrients from the soil.
3. Young Tree Growth
With time, the seedling grows into a young tamarind tree. Its roots extend deeper into the ground, providing stability and access to essential resources. The branches expand, creating a canopy that aids in capturing sunlight and facilitating the tree's metabolic processes.
4. Reproductive Stage
As the tamarind tree matures, it enters the reproductive stage. Colorful flowers bloom on the branches, attracting pollinators such as bees and butterflies. Pollination occurs when these insects transfer pollen from one flower to another, leading to the formation of fruits.
5. Fruit Development
The pollinated flowers develop into elongated tamarind pods. Initially green, the pods gradually change color as they ripen. At full maturity, the pods turn brown and become ready for harvest. Each pod contains numerous seeds surrounded by a sticky pulp, which is the source of the tamarind's distinct taste.
6. Harvesting and Seed Extraction
Once the tamarind pods reach the desired ripeness, they are carefully harvested. The pods are opened, and the seeds are extracted from the pulp. These seeds can be used for various purposes, including culinary applications, traditional medicine, and even cosmetic formulations.
7. Storage and Future Planting stage
During this stage seeds tamarind seeds are preserved for long-term use. These seeds have a high germination potential even after storage, making them ideal for planting new trees and maintaining the growth and sustainability of tamarind orchards.
Stored seeds have various applications, including research, culinary experiments, traditional medicine, and use in the food, pharmaceutical, and cosmetic industries. By responsibly storing and utilizing these seeds, we contribute to the ongoing existence, productivity, and diversification of this valuable crop
Understanding the intricacies of the tamarind seed's life cycle is essential for successful cultivation and the responsible management of tamarind tree resources. It enables farmers, researchers, and enthusiasts to optimize growth conditions, enhance productivity, and preserve the cultural and economic significance of this remarkable plant.
Exploring the Uses of Tamarind Leaves and Sticky Pulp
The imli tree, also known as the tamarind tree in English, is a valuable resource with its leaves and sticky pulp offering a wide range of applications. Imli leaves, known for their tangy and sour flavor, are highly sought after in culinary creations, adding a delightful touch as a souring agent or in refreshing beverages.
These versatile leaves also possess medicinal properties, known for their antioxidant content and effectiveness in treating digestive disorders, promoting heart health, and addressing various skin conditions.
Additionally, tamarind leaves are valued for their fibrous nature, which allows them to be skillfully woven into baskets, mats, and ropes, contributing to the artisanal crafts domain. Across culinary and handicraft industries, tamarind leaves continue to inspire innovation and creativity, enriching various cultures with their distinctive qualities and diverse benefits.
On the other hand, the sticky pulp surrounding tamarind seeds holds its own unique set of qualities. Extracted to create tamarind concentrate, this thick and tangy paste serves as a foundation for flavorful sauces, decadent desserts, and delightful jams, adding the signature sweet and sour taste that tantalizes the taste buds.
Beyond the realms of food and beverages, tamarind pulp finds its way into numerous industries. In the realm of beauty and skincare, it is cherished for its natural exfoliating properties, often featured in scrubs and masks to rejuvenate and brighten the skin.
It is also utilized in hair care products, promoting scalp health and enhancing hair shine. Moreover, the sticky pulp acts as a reliable natural adhesive in handicrafts and bookbinding, providing a sustainable alternative.
With its versatile applications across culinary, cosmetic, and artisanal domains, tamarind pulp continues to inspire innovation and enrich various industries with its distinct qualities and diverse benefits.
Cost of tamarind in India and other countries
The prices of tamarind seeds in different regions. Please note that the provided costs are approximate and in Indian Rupees (INR) unless specified otherwise. In India, tamarind seeds average around 249 INR per kilogram, subject to variations based on location, quality, and market demand.
In Bangladesh, tamarind seeds are priced at approximately 375 Bangladeshi Taka (BDT) for 450 grams. Jamaica and Malaysia offer tamarind seeds at an average of 99 Jamaican dollars (JMD) and 99 Malaysian ringgit (MYR) for 500 grams, respectively.
For Thailand, tamarind seeds cost around 248 Thai Baht (THB) for 250 grams Please bear in mind that these prices may differ as a result of variables such as seasonal variations, market conditions, and fluctuations in transportation costs.
To obtain precise and up-to-date information, it is advisable to consult local vendors, markets, or online platforms specializing in agricultural products in each country. Gathering information from multiple sources ensures a comprehensive understanding of the current market rates.
Global Cultivation of Tamarind Seeds and Predominant Uses
Tamarind seeds are cultivated globally, with India leading as the largest producer, supplying a significant portion of the world's tamarind seed market. India's favorable climate and advanced agricultural practices contribute to high yields.
Beyond India, tamarind seeds are widely used in various countries. In Mexico, they feature prominently in traditional cuisine, adding a tangy and sweet taste to candies, sauces, and beverages.
In Africa, tamarind seeds are valued for culinary and medicinal purposes, finding their way into traditional dishes, beverages, and herbal remedies. The global cultivation of tamarind seeds highlights their popularity and diverse applications, extending from Thailand's cuisine to Mexico's culinary traditions and Africa's medicinal practices.
Furthermore, their significance in the international food, pharmaceutical, and cosmetic industries emphasizes their value and potential for innovation.
Global Availability of Tamarind in Global Markets
The availability of tamarind in local markets varies worldwide, including in India, where it holds significant cultural importance. Known for its tangy flavor, tamarind can be found in numerous local markets across the country, sold by street vendors, in traditional food markets, and grocery stores.
It is extensively used in regional cuisines, such as South Indian and Gujarati dishes, adding its distinct taste to various recipes like imli chutney, curries, and snacks. Tamarind-based products like paste, concentrate, and sauces are readily available, catering to the diverse culinary preferences of the Indian population.
Its popularity in Indian cuisine has influenced its availability not only in India but also in Indian grocery stores and specialty shops in other countries with a significant Indian diaspora. Overall, tamarind's significance in India's culinary landscape ensures its widespread availability in local markets, both within and beyond its native region
Storage and Food Protection of imli
Proper storage and food safety measures are essential when it comes to tamarind, ensuring the preservation of its quality and integrity. To store tamarind, keep the pods in a cool, dry place away from sunlight, or follow specific packaging instructions for tamarind paste, concentrate, or sauce.
Sealing them tightly in a cool, dark location helps protect against air and moisture exposure. Prior to using tamarind products, it is important to check expiration dates, packaging integrity, and signs of damage, mold, or spoilage.
Maintain good hygiene by washing hands, using clean utensils, and preventing cross-contamination. When preparing tamarind-based dishes, ensure they are cooked thoroughly at appropriate temperatures to eliminate potential pathogens and reduce the risk of foodborne illnesses. Following these guidelines ensures the safe enjoyment of tamarind's delightful flavors and benefits.
How to prepare tamarind's delightful flavors
Savoring the delightful taste of tamarind can be as simple as enjoying it in its natural pod form. Begin by breaking off the brown outer pod and removing the stringy part resembling a small root wrapped around the pulp.
This reveals a long piece of pulp containing rock-hard seeds akin to large corn niblets. Cutting the pulp into sections allows you to relish the flavor while nibbling around the seeds and discreetly spitting them out.
For culinary adventures, acquiring tamarind pulp or paste can provide convenience. These forms of tamarind lend themselves beautifully to various flavor combinations, particularly when paired with spices like curry, ginger, and red pepper.
You can experiment with incorporating tamarind into delectable sauces, marinades, and salad dressings, adding a unique tangy twist to your recipes.
Global Tamarind Seed Recipes
Here are some famous recipes made using tamarind seeds in India as well as in other countries:
Tamarind Seed Rasam (India)
A tangy and flavorful South Indian soup made with tamarind seed extract, spices, and herbs. This comforting dish is often served with steamed rice or enjoyed as a standalone soup.
Tamarind Seed Chutney (India)
A sweet and tangy condiment made with tamarind seeds, jaggery (or sugar), spices, and herbs. It is a versatile accompaniment that adds a burst of flavor to various Indian snacks, such as samosas, pakoras, and chaats.
Tamarind Seed Curry (India)
A rich and spicy curry made with tamarind seeds, vegetables, and aromatic spices. This dish is popular in South Indian cuisine, where it is served with steamed rice or traditional breads like dosa or idli.
Tamarind Seed Pulp (Mexico)
Tamarind seeds are used to make a thick and tangy pulp, which is a key ingredient in Mexican dishes like agua fresca (a refreshing drink) and various sauces. The pulp adds a unique sweet and sour flavor to these preparations.
Tamarind Seed Candy (Thailand)
Tamarind seeds are coated in a sweet and sour syrup and dried to make a delightful candy. This popular snack in Thailand offers a combination of flavors and textures, with the tamarind seeds providing a slightly tart and chewy experience.
Tamarind Seed Soup (Malaysia)
Tamarind seeds are used to make a flavorful and hearty soup, often prepared with vegetables, meat, or seafood. This Malaysian dish showcases the tangy and savory qualities of tamarind, creating a satisfying and comforting meal.
Tamarind Seed Chutney (Pakistan)
Similar to its Indian counterpart, Pakistani tamarind seed chutney is a sweet and tangy accompaniment served with snacks and street food. It adds a burst of flavors and complements the savory elements of the dishes.
These recipes highlight the versatility of tamarind seeds and their ability to enhance the flavors of various cuisines.
International Trade of Tamarind Seeds
The international trade of tamarind seeds involves India and various foreign countries, reflecting the global demand for this versatile commodity. India, a major producer and exporter of tamarind seeds, plays a significant role in the global market due to its favorable climatic conditions for tamarind cultivation.
These seeds are exported to cater to the diverse needs of the food industry, pharmaceutical sector, and traditional medicine practices. Tamarind seeds find applications in tamarind-based products like pastes, concentrates, sauces, chutneys, and candies.
Countries such as the Mexico, Thailand, Malaysia, and European nations import tamarind seeds from India, valuing their culinary uses and potential in the pharmaceutical and cosmetic industries.
The international trade of tamarind seeds not only drives economic growth but also facilitates cultural exchange and culinary diversity. It connects different regions, enriching food experiences worldwide.
The trade industry ensures a steady supply chain, quality control, and adherence to international standards, supporting sustainable sourcing practices and fair trade relationships. The increasing global demand for tamarind seeds highlights their versatility, fostering the interconnectedness of global markets and the appreciation of diverse culinary traditions.
Conclusion
In conclusion, this comprehensive article provides abundant information about tamarind seeds, including their advantages, disadvantages, and diverse benefits. We explore its English name, imli in English language and various international names, nutritional facts, classification, and varieties.
From its culinary and medicinal applications to its versatility in beauty products and crafts, tamarind offers a holistic understanding of its characteristics, uses, and cultural significance.
Whether you're a cook, health enthusiast, or simply curious, we hope this article has satisfied your quest for knowledge and inspired you to embrace tamarind's rich history and numerous benefits in your daily life.
Frequently asked questions
1. What is the recommended daily intake of tamarind for its health benefits?
The recommended daily intake of tamarind for its health benefits can vary depending on individual factors such as age, overall health, and specific health conditions.
However, there is no specific recommended daily intake established for tamarind. It is generally safe to consume tamarind in moderation as part of a balanced diet.
If you have any specific health concerns or conditions, it is advisable to consult with a healthcare professional or a registered dietitian for personalized guidance.
2. Can tamarind be grown in home gardens or pots?
Tamarind can be grown in home gardens or pots, thriving in tropical and subtropical climates with ample sunlight and regular watering. Large containers with good drainage are recommended.
Starting from seeds or saplings, proper care includes scarification, well-draining soil, and balanced fertilization. Tamarind trees are drought-tolerant once established and can provide fresh fruits for culinary use or enhance the garden's appeal.
3. How can tamarind be incorporated into beauty and skincare routines?
Tamarind is a versatile ingredient for beauty and skincare. It gently exfoliates, improves complexion, and diminishes blemishes. Tamarind pulp promotes scalp health, fights dandruff, and adds shine to hair.
It moisturizes the skin, protects against damage, and is found in various beauty products. Incorporating tamarind in routines leads to healthier skin and hair.
4. Can tamarind seeds be sprouted and grown into tamarind trees?
Tamarind seeds can be sprouted by soaking them in water to soften the outer shell and then planting them in well-draining soil. With proper care, they will grow into tamarind trees.
5. Can tamarind seeds be used in the production of oils or cosmetics?
Yes, tamarind seeds can be used in the production of oils and cosmetics. Tamarind seed oil, extracted from the seeds, is known for its moisturizing and emollient properties, making it a common ingredient in skincare and hair care products.
The oil is rich in antioxidants and fatty acids, which contribute to its nourishing and anti-aging effects. Additionally, tamarind seed powder is sometimes used as a natural thickening agent in cosmetic formulations.