Nowadays, the popularity of dragon fruit raises rapidly because of its delicious taste and unique appearance. It is not just tasty but also has so many eye-catching health benefits. Hylocereus cactus is the name of the tree on which the dragon fruit grows.
It is also famous in the name of Honolulu queen. Only at night time can its flowers open. It comes under the Cactaceae family.
Some other common names for dragon fruit are – strawberry pear, pitahaya, and pitaya. Central America and Mexico are the natives of dragon fruit. But nowadays, it is cultivated and eaten all over the globe. Most dragon fruits commonly have green scales on bright red skin.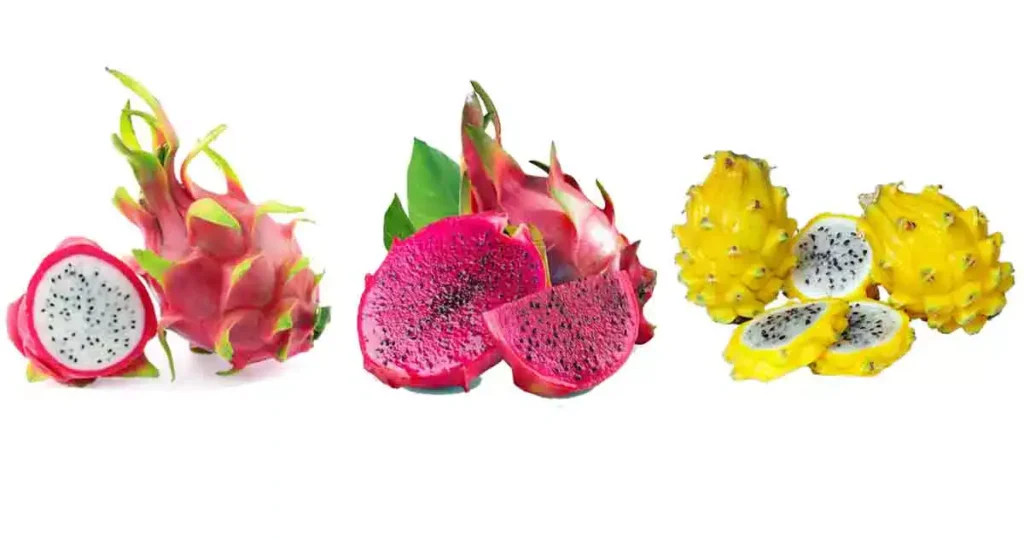 From the article below, you will get all information about dragon fruit. Like – as dragon fruit in Tamil, its cost, availability, popularity in the local area, health benefits of dragon fruit, its nutritional value, and many more.
| | |
| --- | --- |
| English name | Dragon fruit |
| Tamil name | Agippazham |
| Kingdom | Plantae |
| Genus | Selenicereus and Hylocereus |
| Family | Cactaceae |
| Subfamily | Cactoideae |
| Class | Magnoliopsida |
| Order | Caryophyllales |
| Division | Tracheophyta |
Dragon fruit in Tamil name
Agippazham is the Tamil name for dragon fruit. Some other Indian names for this fruit are – Pitaya in Hindi and Kannada, Piaya in Telugu, and Pithaya in Malayalam. The farmers in South India love to farm dragon fruit because of its popularity. This unique tropical fruit contains many nutritional values, which makes it expensive.
Product of Dragon fruit
Click here to see products of Dragon fruit
9+ Health benefits of dragon fruit
You can get so many potential health benefits by eating dragon fruit regularly. Some of those are
1. Rich in antioxidants
dragon fruit contains antioxidants (betacyanin, phenolic acid, and flavonoids ). They help to stop the damaging of cells from free radical molecules. If the body cells get damaged, it may lead to premature aging and cancer-like dangerous diseases.
2. Complete with fibers
dragon fruit is rich in fiber and fat-free. You can consume it as a good snack. It helps to feel complete for an extended period.
3. Controls blood sugar level
it can help lower your blood sugar level. The pancreas's cell helps build hormones and insulin, which help break down the body's sugar. According to a study, If your cells get damaged, you can replace those injured by consuming dragon fruit.
4. Contains prebiotics
probiotics are the healthy bacteria present in your gut. Their food is called prebiotics. Your body can improve the balance of harmful and good bacteria present in your intestines with the help of prebiotics. More prebiotics in your system is directly proportional to more balance of bacteria in the intestine.
5. It helps to boost the immunity system
dragon fruit helps to keep the immunity system strong. Antioxidants and vitamin C are the main elements that are suitable for the body's immunity system. These two elements are present in dragon fruit in colossal amounts.
6. It helps boost the iron level
dragon fruit helps to increase your body's iron level. Iron helps to provide energy to your body and circulate oxygen to your whole body. The human human body can take iron and use it with the help of vitamin C, which is also in dragon fruit.
7. It helps to improve the cardiovascular system
dragon fruit helps to decrease the high risk of heart stroke and heart attack. By consuming dragon fruit regularly, you can keep your cardiovascular system healthy. You can get omega – 9 and omega – 3 fatty acids ( which help decrease the bad cholesterol ) from the edible seeds and antioxidants in dragon fruit.
8. Helpful for the digestion system
dragon fruit contains high dietary fiber. It helps to promote gut health and the digestion system. Twenty grams o 40 grams per day is the necessary fiber for an adult. Approximately 3 grams of fiber is present in 100 grams of dragon fruit. Consuming dragon fruit helps to treat constipation also.
9. Protects pregnant ladies from Anemia
if a pregnant lady catches Anemia, it may lead to miscarriage, premature labor, low birth weight, or infant mortality. You can resolve the anemia or iron deficiency problem of a pregnant woman by providing her medicines with red dragon fruit. It helps to increase the erythrocyte level and hemoglobin ( if you consume red dragon fruit regularly).
Side effects of dragon fruit
According to a study, eating first-time dragon fruit in heavy quantities may give you an allergy in some cases but not in all. Stop eating if you see differences or allergic reactions after consuming dragon fruit. Some allergic symptoms are –
Loose motion
Wheezing
Hives
Itchy feeling or tingling in throat or mouth
Swelling of tongue or lip
Vomiting
Nausea
Types of dragon fruit
This beautiful rock star fruit grows as a flower. It blooms on a variety of Cactus. Its leathery outer scale turns green from hot pink when it develops as a fruit. You can find this fashionable fruit in various types. Its skin, taste, tones, and flesh may vary according to the class.
1. White dragon fruit
this variety has white flesh and pink skin. It has black seeds with great taste. One of the most common types of dragon fruit is the white dragon. Here are some more famous cultivars of white dragon fruit are –
Thompson
among all varieties of white dragon fruits, this variety is one of the largest. Seven hundred grams is the approximate weight of this cultivar.
Harpua
the taste of this variety of white dragon is similar to melon, and it has white pulp, which is semisweet. It is used to prepare tasty jams.
Guyute
this variety of white dragon fruit is sweet in tastewise. It is one of the exotic plant fruit.
Alice
it is a well-known variety of white dragon fruit famous in the dragon fruit world. Compared to other dragon fruits, it tastes less sweet. The color of its skin is ultra-bright pink.
Neitzel
this variety is native to California. It is a tasty and sweet white dragon fruit variety. If you want to enjoy its taste more, you should chill it in a refrigerator for some time.
Lake Atitlan
the name of this variety is inspired by the volcano-ringed lake in Guatemala. This exotic variety is tangier and larger.
David Bowie
this white dragon fruit variety tastes similar to the taste of lemon. As compared to other dragon fruit varieties, it is slimmer.
Vietnamese Jaina
one of the famous white dragon fruit is Vietnamese Jaina. Its white flesh is so tasty. One of the eye-catching elements of this variety is its color-blocking.
Seoul kitchen
this variety of white dragon fruit is available in a round shape. It is on a little sweeter and smoother side compared to other dragon fruits.
2. Sour dragon fruit
another name for this variety is Stenocereus. One of the specialties of Sour dragon fruit is its sourness more than its sweetness. You can find the array in Central and South America (mainly in the arid regions ). As compared to other dragon fruit varieties, it yields juicer. It is one of the staple fruit among Indigenous peoples.
3. Yellow dragon fruit
the uniqueness of yellow dragon fruit is its exterior color, which is monotone yellow. This particular factor makes this variety special among the crowd. Yellow dragon fruit has a different pattern of sales. This variety is tastier of all, with a unique sweetness. Its flesh is white and firm.
4. Pink dragon fruit
it is the same as the red dragon fruit, technically. But the color of its flesh is hot pink to soft rose.
Voodoo Child
although its name is somewhat witchy, its taste can mesmerize you. The size of this pink dragon fruit is like an egg. This tiny dragon fruit is packed with sweetness like grapes. The color of its flesh is dark pink.
Purple Haze
it is the most sizeable pink dragon fruit in vibrant pink color. It also tastes like grapes. His pink dragon fruit has few seeds as compared to others.
Dark Star
this pink dragon fruit has a slender and long shape. It has a grape-like taste with a mild flavor.
Cosmic Charlie
its taste is quite similar to kiwi and grape. This hybrid variety of pink dragon fruit has purple-colored or magenta flesh. It is a relatively wider variety. Its maximum weight is around 1 kg.
Delight
it is also a large variety of pink dragon fruit. Its flesh is sweet in taste and smooth in texture, and its color is soft pink. Its name is worthy due to its delightful flavor, texture, and taste.
Makisupa
it gives an eclectic taste of sweet and sour. The color of its flesh is beautiful magenta. It seems like a red dragon fruit but comes under the pink dragon fruit category.
American Beauty
the pulp of this variety is sensational pink. American Beauty is famous for its delicious sweet flavor.
5. Red dragon fruit
this variety of dragon fruit is similar to white dragon fruit. It has the same pink skin, which is beautiful, with red-colored flesh inside.
Red Jaina
this variety of red dragon fruit is juicy and has deep red pulp. It perfectly complements a blending machine.
Natural Mystic
this magical red dragon fruit variety is very sweet and more prominent in size.
Zamorano
this variety of red dragon fruit has a sweet and mild flavor. It is available in medium size.
Costa Rican Sunset
it is a medium-sized red dragon fruit with a mild flavor and sweet taste. It has an excellent adaptive nature.
References- fruitstand
Nutritional value of dragon fruit
A small quantity of various nutrients is the main content of dragon fruit. It contains a decent amount of magnesium, iron, and fiber.
One hundred grams serving of dragon fruit provide –
| Nutrients | Amount |
| --- | --- |
| Calories | 60 kcal |
| Fat | 0 grams |
| Protein | 1.2 grams |
| Fiber | 3 grams |
| Carbs | 13 grams |
| Magnesium | 10% of the RDI ( recommended dietary intake ) |
| Vitamin C | 3% of the RDI |
| Iron | 4% of the RDI |
healthline
It is the nutritional value of dragon fruit. The above table concludes that dragon fruit is a high-nutrient fruit. It provides low-calorie content with high magnesium and fiber.
Different types of antioxidants are present in dragon fruit. Antioxidants help to protect the cells which are linked to aging and chronic disorders from free radicals which are unstable molecules.
Here is the list of some antioxidants which are present in dragon fruit –
Flavonoids
this antioxidant is linked to a large and diverse group of antioxidants. It helps to decrease the high risks of heart problems and improves brain health.
Hydroxycinnamates
according to animal and test-tube studies, hydroxycinnamates are used in activities linked to anticancer.
Betalains
the flesh of red dragon fruit contains betalains. It helps to prevent bad LDL cholesterol from being damaged and becoming oxidized.
The capacity of antioxidants present in dragon fruit is so high. It helps to protect some fatty acids from the damage of free radicals.
Cost of dragon fruit in Tamil areas
This exotic fruit is a little expensive. You can purchase 1 kg of dragon fruit for approximately Rs 400 to Rs 500. Generally, people buy dragon fruit in less quantity or in loose. So the cost of 1 piece of dragon fruit which is around 250 grams, is Rs 80 to 85 in India.
Popularity and availability of dragon fruit in Tamil – telling area ( Tamil Nadu, Andhra Pradesh, Kerala, etc.)
Dragon fruit can be cultivated in various Indian states like – Tamil Nadu, Andhra Pradesh, Odisha, Maharashtra, Rajasthan, West Bengal, and Gujarat. The high demand for dragon fruit is seen in Chennai and Coimbatore. But the highest amount of dragon fruit is cultivated in Mizoram.
Dragon fruit is not an Indian fruit. But cultivating dragon fruit in India is possible, and the hot climate is suitable for it. So except in the cold states of India, dragon fruit can grow in other states.
Dragonfruit is popular among all Indian states including the Tamil-telling areas like Tamil Nadu, Andhra Pradesh, and Kerala. People love cultivating and consuming dragon fruit for its great taste and healthy profits.
Famous Recipes of dragon fruit in Tamil areas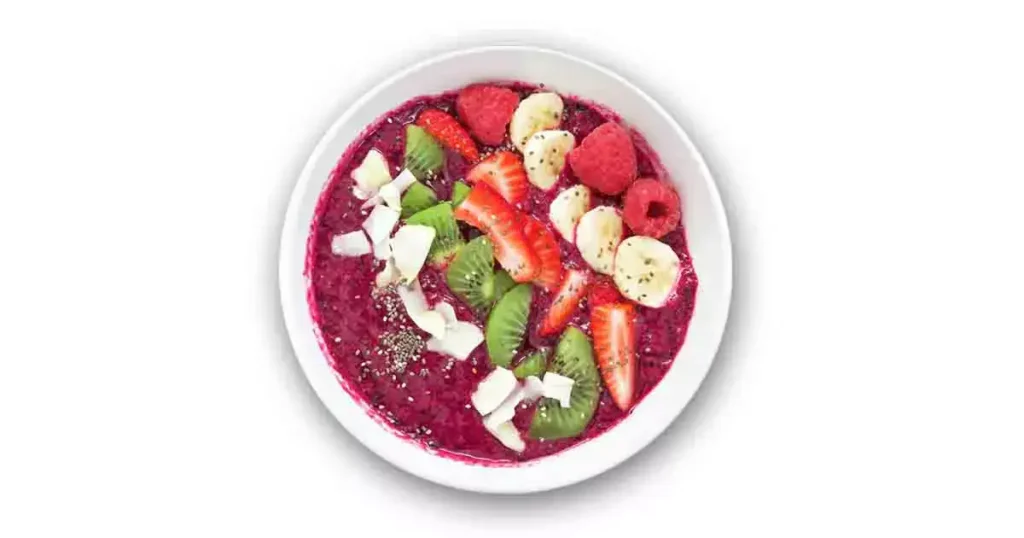 You can prepare so many desserts and savories by using dragon fruit. Some famous dragon fruit recipes include dragon fruit smoothie, dragonfruit salad dressing with mint and lime, Pitaya Parfait, pink dragon fruit soda, pitaya pancake with pineapple and coconut, dragon fruit pudding, dragon fruit salsa, pitaya breakfast bowl, etc.
Some photos of dragon fruit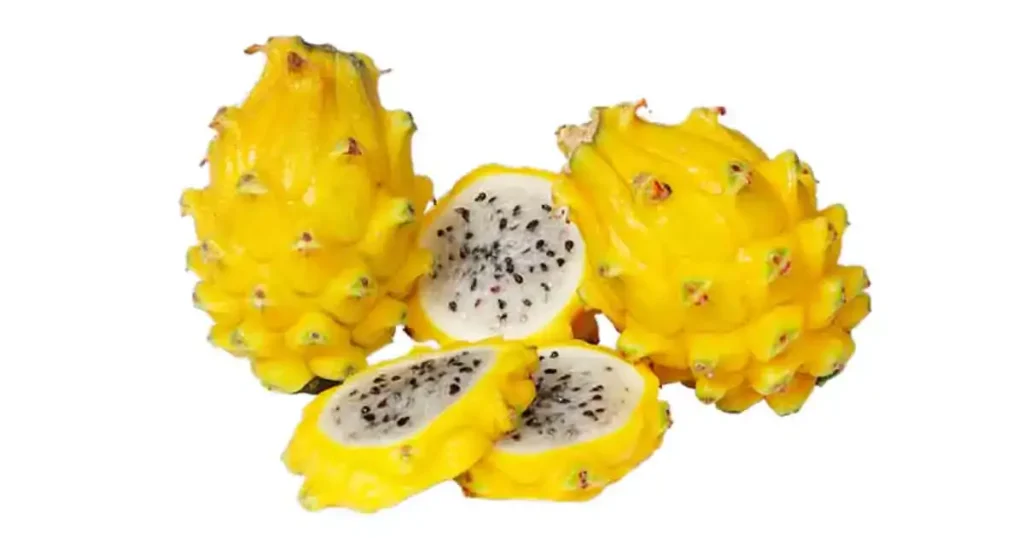 Conclusion
Dragon fruit is an out-of-comfort-zone fruit that you should try. You should experiment with various fruit varieties. Dragon fruit can improve your taste buds and boosts health with its great taste and so many health benefits. As with other tropical fruits, dragon fruit has low calories, fewer carbs, and sugar content. This luscious and unique fruit has lots of fiber and minerals.
But you should consume it in proper quantity as per your doctor or dietician's advice because excessive eating of dragon fruit may be the cause of irritation, allergies, and loose motion.
Hope you will get all kinds of information about dragon fruit from the above article. Like – dragon fruit in Tamil, its cost, nutritional value, health benefits of dragon fruit, popularity, availability, and many more.
Frequently asked questions
How does dragon fruit helps to promote skin health?
Dragon fruit provides so many health benefits, including skin health. Dragon fruit is rich in antioxidants and vitamin C which helps to reduce dry skin, wrinkles, acne, and age sports. These minerals and vitamins are helpful for youthful appearance and repair damaged cells.
How does dragon fruit helps to lose weight?
It is a fact that no food exists that can make you slimmer or melt your fat like magic. But for a fantastic body transformation, you must choose the right food. The fiber in dragon fruit can make you feel full for a long time. Dragon fruit contains no fat and it provides less calories. So you can take it when you feel hungry. It satisfies your hunger and stops the overeating habit.
What is the storage procedure for dragon fruit with no taste loss?
Dragon fruit is not a familiar fruit like orange or apple in India. It is an exotic fruit with high pricing. If you think that storing and selecting dragon fruit is hard, then it is a wrong concept. Here are some tips –
1. You should not buy dragon fruit with brown marks and so many bruises. It is okay if the fruit has less than two or three minor spots.
2. If you want to know the ripeness of dragon fruit, then the indication is an even and bright red color.
3. You must press with fingers on the skin of dragon fruit with gentleness. If the dragon fruit is ready to eat, it doesn't feel so soft but yields a bit.
What are the different types of dragon fruits available in the market?
There are mostly 5 types of dragon fruits are famous in the fruit-world. Those are – red dragon fruit, pink dragon fruit, yellow dragon fruit, white dragon fruit, and sour dragon fruit.