Vanjaram, a beloved fish found along the scenic coastal regions of South India, is revered for its delectable taste and succulent texture, making it a favorite among seafood enthusiasts. Its versatility in traditional and innovative culinary preparations showcases the diverse flavors of the coast.
Beyond its culinary appeal, Vanjaram fish is highly regarded for its good nutritional value, packed with high-quality protein, omega-3 fatty acids, and essential nutrients that contribute to overall well-being.
With its widespread availability and affordability, Vanjaram fish captures the palates of both Indian and foreign food lovers, inviting them to embark on a gastronomic journey that explores the cultural tapestry of South India's coastal communities.
Celebrating the harmony between land and sea, Vanjaram embodies the essence of coastal traditions and invites everyone to savor its delights, creating a shared language of food that transcends boundaries.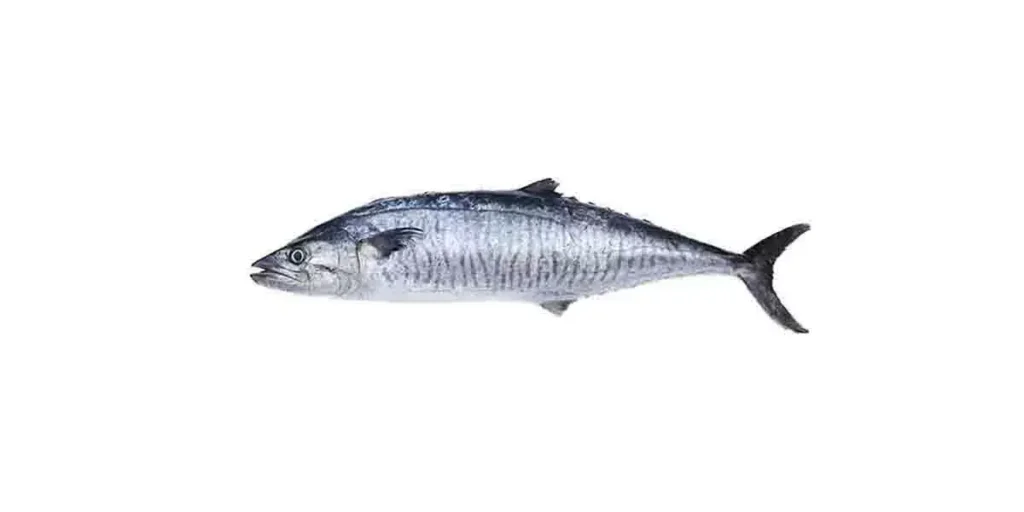 The following article offers a comprehensive guide to Imli, including extensive information on the Vanjaram fish in English, Tamil, Malayalam, and other languages, as well as its price, its health benefits, nutritional value, various types, recipes, its popularity, availability, and more.
| | |
| --- | --- |
| English name | Seer fish |
| Kingdom | Animalia |
| Phylum | Chorodata |
| Class | Actinopterygii |
| Order | Scombriformes |
| Family | Scombridae |
| Sub family | Scombrinae |
| Tribe | Scomberomorini |
wiki
Vanjaram Fish in English name
The term vanjaram, known as Seer fish in the English language, refers to a highly esteemed fish species found in the coastal regions of South India. This fish is cherished by seafood enthusiasts for its firm and succulent flesh, renowned for its exceptional flavor and abundant health benefits.
Packed with protein, omega-3 fatty acids, and essential nutrients, Vanjaram promotes muscle growth, cardiovascular health, and brain function. In the culinary traditions of Indian coastal communities, Vanjaram is widely used in traditional and contemporary dishes such as curries, grills, and biryanis, blending perfectly with aromatic spices to create delightful culinary experiences.
It caters to the palates of both Indian and international diners, showcasing the diverse cultural heritage of coastal cuisine. With global popularity, Vanjaram is readily available in seafood markets and restaurants, satisfying the demand for authentic coastal flavors.
Whether called Vanjaram or seer fish, this culinary gem offers an authentic and flavorful experience, reflecting the dynamic culinary legacy of South India's coastal regions. Its exquisite taste, nutritional benefits, and adaptability in cooking make Vanjaram a highly sought-after choice, leaving a lasting impression on seafood lovers worldwide.
Health benefits of vanjaram or seer fish
1. Good for eyes
Vanjaram fish is a valuable addition to promoting good eye health. which plays an important part in maintaining healthy vision and reducing the possibility of developing eye conditions like macular degeneration, cataracts, and dry eyes is a concern.
Additionally, Vanjaram fish contains antioxidants like vitamin E and selenium, protecting the eyes from oxidative stress and minimizing the risk of eye diseases. It is also a natural source of vitamin A, supporting proper retinal function and eyesight.
Vanjaram fish help reduce eye inflammation, including dry eyes and conjunctivitis. Along with its nutrient-dense profile, including protein, B-complex vitamins, selenium, zinc, and magnesium, Vanjaram fish contributes to overall eye health and optimal vision. To incorporate Vanjaram fish into a healthy diet for improved eye health.
2. Protect lungs
Protecting the lungs and promoting respiratory well-being involves avoiding smoking and minimizing exposure to pollutants. Respiratory viruses are less likely to transmit when people practise good hygiene, such as regularly washing their hands and covering their noses when coughing or sneezing.
A balanced diet rich in fruits, vegetables, nuts, and seeds provides antioxidants and supports respiratory health. Occupational hazards should be managed with safety guidelines and protective equipment. Regular check-ups with healthcare providers monitor lung health and provide guidance.
3. Relieve depression
Addressing depression is a matter of great significance, and there are key considerations for alleviating this condition. Firstly, effective stress management is crucial, involving activities like meditation, deep breathing exercises, and engaging in hobbies.
Building and nurturing supportive relationships with friends, family, or support groups can provide invaluable emotional support. Regular physical activity, such as walking, jogging, dancing, or yoga, has positive effects on mood and mental well-being.
Practicing healthy sleep habits, seeking professional help, considering therapy options like cognitive-behavioral therapy, exploring medication options under medical guidance, and incorporating self-care practices such as mindfulness and engaging in hobbies are all vital for promoting mental well-being
4. Treat hypothyroidism
Hypothyroidism is a medical condition that arises due to an inadequately functioning thyroid gland is commonly managed through medication and lifestyle adjustments. The primary treatment revolves around hormone replacement therapy using synthetic thyroid hormones to restore hormone levels and alleviate symptoms like fatigue and weight gain.
In addition to medication, adopting a balanced diet rich in essential nutrients like iodine and selenium is crucial for supporting thyroid function. While there is no specific food to cure hypothyroidism, incorporating fish such as vanjaram into the diet can bring about overall health benefits.
Vanjaram is known for its high omega-3 fatty acid content, which contributes to reducing inflammation and promoting heart health. Regular exercise, along with the benefits of vanjaram, is also beneficial in boosting metabolism and enhancing overall well-being.
However, it is important to note that there is no direct evidence linking vanjaram or any specific food to the treatment or management of hypothyroidism.
5. Provide energy
When it comes to maintaining energy levels, several factors play a significant role. A well-rounded diet consisting of nourishing foods such as whole grains, lean proteins, healthy fats.
Hydration is also important, so drinking an adequate amount of water throughout the day and limiting sugary drinks and caffeine is recommended. Regular meals and snacks that combine carbohydrates, protein, and fats help stabilize blood sugar levels and provide a continuous source of energy.
Mindful eating, paying attention to hunger and fullness cues, prevents overeating or undereating that can negatively impact energy levels. Quality sleep of 7-8 hours and a consistent sleep routine are vital for restoring energy.
Regular physical activity improves cardiovascular health, circulation, and stamina. Effective stress management through deep breathing exercises, meditation, and engaging in relaxing hobbies helps combat the energy-draining effects of chronic stress.
6. Good for heart
Preserving cardiovascular health is crucial for overall well-being. To promote a healthy heart, prioritize a well-rounded eating plan with nutrient-rich foods like fruits, vegetables, whole grains, lean proteins, and healthy fats.
Minimize saturated and trans fats, sodium, and added sugars. Engage in regular physical activity, aiming for 150 minutes of moderate-intensity or 75 minutes of vigorous exercise per week. Manage stress through relaxation techniques, hobbies, and a strong support network.
Avoid smoking and secondhand smoke to reduce the risk of heart disease. Limit alcohol intake and schedule regular health check-ups. Seek personalized guidance from a healthcare provider. By proactively caring for your heart, you can lower the risk of heart disease.
7. Lowering blood pressure
Lowering blood pressure is crucial for optimal cardiovascular health. This can be achieved by adopting a balanced diet abundant in fruits, vegetables, whole grains, lean proteins, and other nutrient-dense foods low-fat dairy, while limiting sodium and avoiding processed foods.
Regular physical activity, such as brisk walking or swimming, for at least 150 minutes per week helps lower blood pressure. Moderate alcohol consumption and quitting smoking are important, as they both contribute to healthier blood pressure levels medication may be necessary in some cases, alongside regular check-ups.
By implementing these lifestyle changes, blood pressure can be effectively lowered, reducing the risk of cardiovascular complications.
Side effects of vanjaram or seer fish
The following are the side effects
1. High Mercury Content
Vanjaram fish, also known as seer fish, contains high levels of mercury due to its position in the food chain, Vanjaram fish, also known as Seer fish, contains high levels of mercury. Mercury, a poisonous heavy metal, has the potential to be harmful have negative impacts on human health, especially when consumed in excessive amounts.
2. Neurological Effects
The potential impact of mercury on the nervous system is a significant concern when it comes to consuming Vanjaram fish. Excessive intake of mercury can result in various side effects, particularly in developing fetuses, young children, and individuals with compromised immune systems.
The side effects of Vanjaram specifically include impairments in neurological development, cognitive function, and motor skills. These side effects may manifest due to the detrimental effects of mercury on the nervous system.
Hence, it is crucial to be mindful of the potential side effects associated with Vanjaram consumption, especially for vulnerable populations.
3. Risk for Pregnant Women and Nursing Mothers
Due to the potential harmful effects of mercury, pregnant women and nursing mothers are advised to limit their consumption of Vanjaram fish. Mercury can cross the placenta and enter breast milk, posing risks to the developing fetus or newborn.
4. Guidelines for Consumption
Health authorities provide guidelines on fish consumption to minimize the risk of mercury exposure. These guidelines typically recommend limiting the consumption of high-mercury fish, including Vanjaram, to a certain frequency per week. The specific recommendations may vary based on the mercury levels in the region.
In summary, consuming Vanjaram fish can have potential side effects due to its high mercury content. The primary concern is the impact on the nervous system, especially in vulnerable populations such as pregnant women, nursing mothers, and young children.
Following the prescribed recommendations and consuming Vanjaram fish in controlled quantities can reduce the likelihood of experiencing harmful consequences. It's important to consider individual dietary restrictions and consult with healthcare professionals or registered dietitians for personalized advice on incorporating seafood into a balanced diet while mitigating potential side effects.
Nutritional value of vanjaram or seer fish
The Nutrition facts for vanjaram fish provide a comprehensive breakdown of its serving size, calorie content, macronutrient composition, vitamins, minerals, and other essential nutrients.
This information is invaluable in enabling individuals to make informed dietary choices and acquire a deeper knowledge of the nutritional benefits associated with consuming seer fish.
| Nutrition | Amount | DV† |
| --- | --- | --- |
| Total fat | 8.9 g | – |
| Saturated fat | 1.0 g | – |
| Polyunsaturated fat | 0.9 g | – |
| Monounsaturated fat | 3.6 g | – |
| Omega- | 3 423 mg | – |
| Omega- | 6 51 mg | – |
| Cholesterol | 63.7 g | – |
| Sugars | 0.2 g | – |
| Dietary fiber | 1.8 g | – |
| Total carbohydrate | 3.6 g | – |
| Protein | 25.3 g | – |
| Vitamin A | – | 36.8 % |
| Vitamin B- | – | 12 780.8 % |
| Vitamin B- | – | 6 35.4 % |
| Vitamin C | – | 3.4 % |
| Vitamin D | – | 0.0 % |
| Vitamin E | – | 2.0 % |
| Sodium | 1,031.5 mg | – |
| Calcium | – | 6.1 % |
| Copper | – | 4.3 % |
| Folate | – | 2.9 % |
| Iron | – | 27.8 % |
| Magnesium | – | 12.8 % |
| Manganese | – | 1.3 % |
| Niacin | – | 73.5 % |
| Pantothenic acid | – | 0.0 % |
| Phosphorus | – | 42.4 % |
| Selenium | – | 0.0 % |
| Riboflavin | – | 52.3 % |
| Thiamin | – | 11.3 % |
| Zinc | – | 8.5 % |
Availability of vanjaram or seer fish
Vanjaram fish holds a special place in the vibrant cuisines of Telugu and Malayalam-speaking areas. Whether it is the tantalizing Vanjaram chepa pulusu, a tangy and spicy fish curry in Telugu, or the flavorful Neymeen pollichathu in Malayalam, this prized fish adds its unique essence to the local culinary traditions, delighting the palates of the communities. Similarly, in Tamil-speaking areas, Vanjaram fish curry is highly esteemed.
In Tamil Nadu and other Tamil-speaking regions, this delectable dish is prepared using the same Vanjaram fish, known as "Vanjaram meen" in Tamil. The coastal regions of these areas boast a bountiful supply of fresh Vanjaram fish, making it a popular choice for curry preparations.
Similarly, in Telugu-speaking areas like Andhra Pradesh and Telangana, is highly valued among the local communities. The coastal regions of these states are renowned for their rich fishing grounds and a consistent supply of fresh Vanjaram fish.
This prized fish is widely available in local fish markets and is favored by seafood enthusiasts for its exceptional taste and superior quality.
Similarly, in Malayalam-speaking areas, such as Kerala, Vanjaram fish, known as "Neymeen" or "Aiykoora" in Malayalam, holds a prominent position. It is widely found and cherished in the coastal regions of Kerala, where Malayalam is predominantly spoken.
The abundant availability of Vanjaram fish, referred to as Neymeen or Aiykoora, ensures its presence in local fish markets and its inclusion as a vital ingredient in various traditional dishes and recipes that are beloved in the local cuisine.
Furthermore, Vanjaram fish can also be found in other countries with thriving coastal regions and fishing industries. Sri Lanka, Malaysia, Indonesia, and certain regions of the Middle East offer availability of Vanjaram fish, albeit with their own distinct names and culinary practices.
Despite the variations in local names, the worldwide appreciation for the exceptional qualities of Vanjaram fish remains consistent, transcending cultural boundaries and bringing joy to seafood lovers across the globe.
Cost of vanjaram or seer fish
Vanjaram fish, renowned for its delectable taste and culinary versatility, continues to captivate seafood enthusiasts globally. Commonly known as Seer fish, it holds a special place in the vibrant cuisines of Telugu, Malayalam, and Tamil-speaking regions. The current rate of Vanjaram fish in Coimbatore stands at approximately 670 per kilogram, reflecting the prevailing market price.
However, it's crucial to acknowledge that fish prices are subject to fluctuations influenced by market demand, availability, and seasonality. To stay informed about the latest Vanjaram fish rates in Coimbatore, it is advisable to consult local fish markets or reliable fish vendors for accurate pricing information.
Similarly, in Chennai, the price of Vanjaram fish hovers around 500 per kilogram. It's important to note that fish prices can vary on a daily basis due to market dynamics and factors such as supply and demand. Therefore, it is always recommended to check with local fish markets or trusted fish vendors to obtain the most precise and up-to-date prices.
In addition to India, Vanjaram fish enjoys popularity in several foreign countries with thriving seafood markets. Countries like Sri Lanka, Malaysia, Indonesia, and specific regions of the Middle East offer access to Vanjaram fish, albeit referred to by their own distinct names and accompanied by unique culinary practices. The exceptional qualities of Vanjaram fish garner worldwide appreciation that transcends cultural boundaries, bringing delight to seafood enthusiasts across the globe.
Vanjaram fish, also referred to as Seer fish, is highly sought after for its exceptional taste, firm texture, succulent flesh, and rich flavor. This versatile fish can be prepared in various ways, including curries, grilling, frying, and even as a key ingredient in fish biryani.
Recipes of Vanjaram or seer fish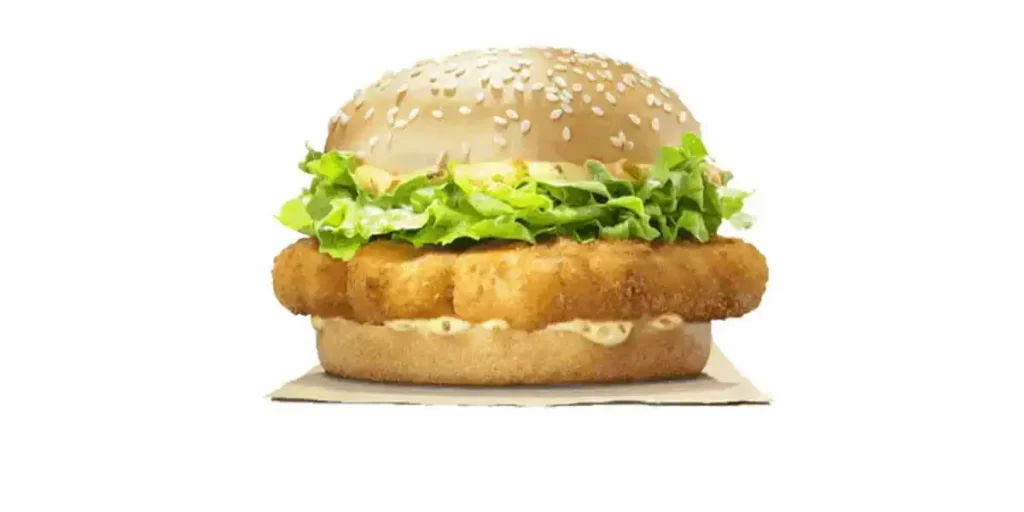 1. Vanjaram Fish Fry
Craving a satisfying crunch? Try the classic Vanjaram fish fry. The fish steaks are marinated in a flavorful spice mix, coated in a crispy batter, and deep-fried until golden brown. The result is a dish with a crispy exterior and tender, juicy flesh—a true seafood lover's delight.
Prepare the Vanjaram Fish Fry by cleaning and drying the fish steaks thoroughly. Make a smooth paste with garlic cloves and water, then apply it to both sides of the fish and let it marinate for 5 minutes.
Create a dry rub powder using red chili powder, pepper powder, salt, and corn flour. Apply the dry rub powder to the fish that has been marinated with garlic and allow it to sit at room temperature for 20 minutes.
Heat oil in a pan until it is very hot. Fry the fish for about 1.5 – 2 minutes on each side in the hot oil. Ensure the oil is hot enough to prevent the marinade from sticking to the fish. Once fried, drain the fish on a paper towel.
Ingredients:
500 grams of Seer Fish (Vanjaram Fish), cut into steaks
Garlic Paste (made with garlic cloves and water)
Red chili powder
Fine pepper powder
Salt
Corn starch
Oil for shallow frying
Serve the Vanjaram Fish Fry hot and enjoy the flavorful and crispy dish.
2. Vanjaram Fish Gravy (Fish Curry)
Indulge in the rich and flavorful Vanjaram fish gravy, also known as fish curry. This dish combines aromatic spices, tangy tamarind, and creamy coconut milk to create a harmonious blend of flavors. The tender fish pieces simmered in this delectable gravy make for a perfect accompaniment to steamed rice or dosa.
3. Vanjaram Fish Kababs
Savor the smoky goodness of Vanjaram fish kababs. These grilled treats are prepared by marinating the fish with a tantalizing blend of spices, herbs, and a hint of tanginess. Grilled to perfection, these kababs offer a succulent and flavorful delight that is hard to resist.
4. Vanjaram Fish Biryani
For a flavorful one-pot meal, relish the aromatic Vanjaram fish biryani. Fragrant basmati rice cooked with aromatic spices, succulent Vanjaram fish, and a medley of vegetables creates a symphony of flavors that will leave you impressed. Each bite is a delightful blend of textures and fragrant notes.
5. Dry Fish Preparations
Discover the unique flavors of dry fish made with Vanjaram. Marinated with spices and sun-dried to intensify its flavors, dry Vanjaram fish can be used as a flavorful addition to various dishes like curries and stir-fries. It can also be enjoyed as a spicy snack on its own.
Exploring the world of these delightful Vanjaram fish dishes opens up a realm of culinary possibilities.
Whether you're drawn to the tangy and creamy notes of fish gravy, the smoky goodness of grilled fish kababs, the crispy satisfaction of fish fry, the aromatic allure of fish biryani, or the unique flavors of dry fish, Vanjaram fish offers a diverse range of options to satisfy your taste buds.
Embark on this culinary journey and savor the exquisite flavors that this prized fish brings to your dining table.
Conclusion
In summary, this comprehensive article presents ample information about Vanjaram fish, encompassing their advantages, drawbacks, and diverse benefits. We delve into the English name for Vanjaram fish, along with its nutritional facts, classification, and various types.
From its culinary and medicinal applications to its adaptability in beauty products and crafts, Vanjaram fish offers a holistic comprehension of its attributes, uses, and cultural importance.
Whether you're an avid cook, health enthusiast, or simply curious, we trust that this article has fulfilled your quest for knowledge and instilled in you an appreciation for the marvels of Vanjaram fish.
Frequently asked questions
1. Why vanjaram fish is costly?
Vanjaram fish is expensive due to limited availability, high demand, superior quality, and traditional fishing techniques. Its distinct flavor, meaty texture, and culinary versatility contribute to its higher price.
Delicate handling and specialized transportation are required to maintain its freshness, further adding to the cost. Factors like geographical location, market conditions, and seasonal availability also play a role in determining its price.
2. Are there any sustainable fishing practices implemented for Vanjaram fish?
Sustainable fishing practices are implemented for Vanjaram fish to conserve its population and protect the marine ecosystem. These practices include fishing regulations, gear modifications, licensing and permits, monitoring programs, collaboration with fishermen, and ecosystem-based management.
By controlling fishing activities, minimizing bycatch, involving stakeholders, and considering the broader ecosystem, these practices ensure the long-term sustainability of Vanjaram fish and maintain a healthy marine environment.
3. What are the traditional fishing techniques used to catch Vanjaram fish?
The traditional fishing techniques used to catch Vanjaram fish include longline fishing and handline fishing. In longline fishing, a main fishing line with multiple baited hooks is deployed into the water, targeting Vanjaram fish specifically.
Handline fishing involves using a single fishing line with a baited hook that is operated manually by a fisherman. These techniques rely on the skill and expertise of the fishermen to catch Vanjaram fish and are known for their selective approach, minimizing the capture of non-target species.
4. Sheela fish vs vanjaram fish
Sheela fish, also known as Barramundi, and Vanjaram fish, also known as Kingfish or Seer fish, offer distinct qualities. Sheela has a mild flavor and firm texture, ideal for grilling, baking, frying, or steaming.
Vanjaram has a pronounced flavor and meaty texture, perfect for curries, gravies, fries, biryanis, and kababs.
Sheela is found in freshwater, while Vanjaram is primarily a marine species. Both provide nutrition and are appreciated for their taste, subject to regional availability and preferences.
5. Pregnant lady can eat vanjaram fish?
Certainly, expectant mothers can include Vanjaram fish in their diet. Nonetheless, it is crucial to consume it in appropriate portions and ensure thorough cooking to minimize the potential exposure to any harmful substances.
Vanjaram fish is rich in protein and omega-3 fatty acids, which promote the healthy growth of the fetus. Seeking guidance from healthcare experts or nutrition specialists is advisable to obtain personalized recommendations on incorporating fish into a pregnancy diet.