The Pabda fish, a highly sought-after freshwater fish native to South Asia, has gained immense popularity among seafood enthusiasts worldwide due to its unique characteristics and culinary value.
Renowned for its mild, buttery flavor and tender flesh, the Pabda fish is a preferred choice for various culinary preparations. In Indian cuisine, it holds cultural significance and is widely used in traditional dishes, including curries and fried delicacies. This versatile fish variety, has also garnered attention outside of India, captivating the taste buds of seafood lovers globally.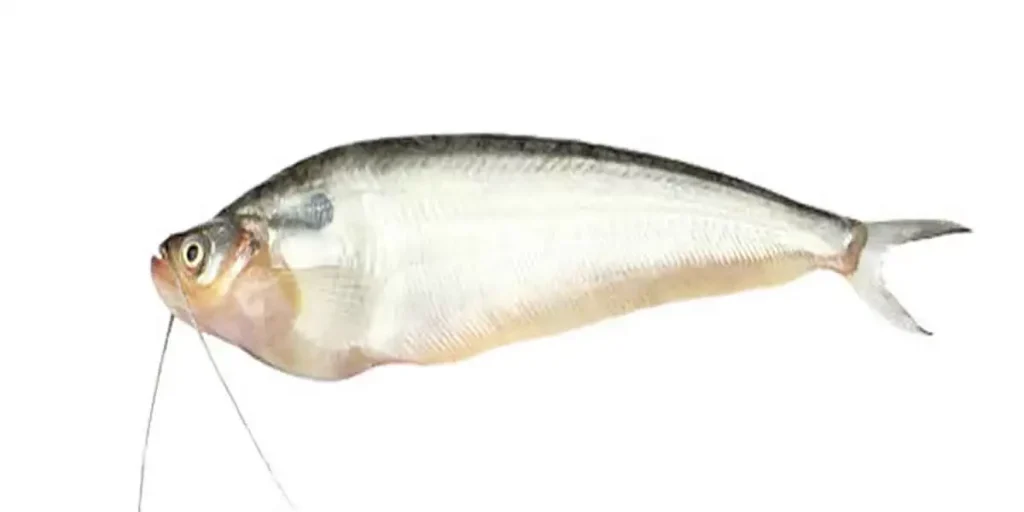 Besides its delightful taste, the Pabda fish is packed with essential nutrients such as high-quality protein, Omega-3 fatty acids, vitamins, and minerals, making it a healthful addition to any diet. Exploring the culinary uses, nutritional benefits, and cooking methods of this prized fish will provide a comprehensive understanding of its versatility and appeal.
This comprehensive article provides a detailed examination of various aspects related to the English name of pabda fish.
It delves into a wide array of subjects, encompassing price, health benefits, nutrition facts, different types, recipes, popularity, and availability of butter cat fish, among others. The main goal of this article is to furnish readers with valuable information and insightful perspectives that enrich their comprehension of this fish variety in a comprehensive and meaningful manner.
| | |
| --- | --- |
| English name | butter catfish |
| Kingdom | Animalia |
| Phylum | Chorodata |
| Class | Actinopterygii |
| Order | Siluriformes |
| Family | Siluridae |
| Genus | Ompok |
wiki
Pabda fish in English Name
Pabda fish, also known as butter catfish in English, holds a special place in Indian cuisine due to its unique flavor and culinary significance. In regions like West Bengal where Bengali is spoken, it is widely used in popular dishes such as Pabda Macher Jhol and Pabda Bhapa.
Pabda fish in English is referred to as butter catfish, emphasizing its association with a rich, buttery taste. In Tamil Nadu, this fish is known as "Pabda meen" in Tamil, highlighting its importance and popularity in South Indian culinary traditions.
The versatile Pabda fish is cherished for its delicious taste and adaptability, earning global recognition and appealing to food enthusiasts from diverse cultures. By acknowledging the different regional names, including Pabda fish in Tamil, known as Pabda meen, and appreciating the cultural significance attached to this fish, we can truly understand and celebrate its role in enriching the culinary heritage of various Indian communities.
What is pabda fish?
Pabda fish, scientifically known as Ompok pabda, is a highly prized freshwater fish found in South Asia. Renowned for its exceptional taste and culinary value, it is a sought-after delicacy. One remarkable feature that sets it apart is its distinct pabda fish bones.
While these bones are sharp, they are surprisingly easy to handle and remove, making the cooking and enjoyment of this delectable fish a convenient experience. Pabda is particularly popular in countries like India, Bangladesh, Nepal, and Myanmar, where it flourishes in serene freshwater environments such as rivers, ponds, and lakes.
Its ability to adapt to various habitats contributes to its widespread abundance in the region. Apart from its unique bone structure, Pabda fish is also a nutritional powerhouse. It boasts high levels of essential omega-3 fatty acids, protein, vitamins, and minerals, making it an excellent choice for seafood enthusiasts seeking a healthy and well-rounded meal.
With its rich cultural significance, distinctive appearance, and remarkable versatility in the kitchen, Pabda fish remains a beloved ingredient in local cuisines, enchanting the palates of those who appreciate its exceptional flavors
Health benefits of pabda fish or butter cat fish
When it comes to the benefits of butter cat fish, it is more than just a delight for the taste buds. This remarkable freshwater fish is a true treasure trove of health benefits. Let's explore the exceptional qualities that make butter catfish a nutritious and valuable addition to your diet.
1. Rich in High-Quality Protein
Pabda fish boasts an abundance of high-quality protein, which plays a crucial role in promoting muscle growth, aiding in tissue repair, and supporting overall development. Including Pabda fish in your meals can provide the essential amino acids needed for these vital processes.
A Source of Omega-3 Fatty Acids: This fish provides a natural supply of omega-3 fatty acids, including EPA (eicosapentaenoic acid) and DHA (docosahexaenoic acid).
These fatty acids offer a myriad of benefits, such as supporting heart health by reducing the risk of cardiovascular diseases, enhancing brain function and cognition, and alleviating inflammation in the body.
2. Pabda fish Abundant in Essential Vitamins
Pabda fish is a nutrient powerhouse packed with essential vitamins that promote optimal health. It is abundant in substantial levels of vitamin B12, which is essential.
butter catfish is rich in vitamin B12, which helps in the improvement of red blood cells and helps maintain nerve function.
Optimal nerve function. The presence of vitamin D contributes to strong bones, as it aids in calcium absorption, while vitamin A supports healthy vision and a robust immune system.
3. Promoting Well-Being with Essential Minerals
Pabda fish is a nutrient powerhouse, offering a wealth of vital minerals such as phosphorus, selenium, and potassium. Phosphorus plays a critical role in upholding bone health and facilitating various cellular functions.
Selenium acts as a potent defender against cell damage, bolstering the immune system's resilience. Additionally, potassium plays a pivotal role in preserving the delicate balance of electrolytes, which is crucial for optimal heart and muscle performance.
By incorporating Pabda fish into your diet, you can benefit from these essential minerals that contribute to overall well-being.
4. Weight Management Ally
With its relatively low-calorie content, Pabda fish offers a delectable option for individuals seeking to manage their weight or maintain a healthy calorie intake. It can be a satisfying addition to your diet without compromising your health goals.
5. Heart-Protective Properties of butter catfish
The omega-3 fatty acids found in Pabda fish have remarkable benefits for cardiovascular health. They aid in reducing blood pressure, improving cholesterol levels, and mitigating inflammation in the arteries, all of which contribute to maintaining a healthy heart.
While Pabda fish offers numerous health advantages, it's crucial to remember that individual nutritional needs may differ. For personalized dietary advice tailored to your specific requirements, it is advisable to consult with healthcare professionals or nutritionists.
So why not savour the delectable flavours of Pabda fish while reaping its incredible health benefits? Unlock the potential of this remarkable fish variety and embrace a nutritious journey toward well-being.
Nutritional value of Pabda fish or butter cat fish
The nutrition table presents essential information regarding the nutritional facts of pabda fish. It provides a detailed breakdown of the serving size, calorie content, macronutrients, vitamins, minerals, and other important nutrients found in butter catfish.
This data is valuable for individuals seeking to make informed decisions about their diet and to comprehend the nutritional advantages of including pabda fish in their meals.
Amount per 100g
| Nutrition | Amount |
| --- | --- |
| Energy (Ecals) | 114 |
| Moisture | 73 g |
| Protein | 19 g |
| Fat | 2 g |
| Mineral | 1 g |
| Fibre | – |
| Carbohydrates | 5 g |
| Calcium | 310 g |
| Phosphorous | 210 g |
| iron | 1 g |
Distinctive Appearance and Behavior of Pabda Fish
Appearance of butter catfish
butter catfish, scientifically known as Ompok pabda or butter catfish, is a freshwater species primarily found in the rivers and ponds of South Asia. It possesses a unique set of features that contribute to its distinctive appearance.
Body
The butter catfish has an elongated body with a slightly flattened shape, allowing it to navigate through various aquatic environments with ease.
Head
Its head is relatively broad and flattened, providing an advantage in capturing prey and maneuvering within its habitat.
Barbels
butter catfish possesses prominent sensory appendages called barbels, located around its mouth. These barbels help it sense its surroundings and locate food sources.
Colouration
The body colouration of Pabda fish exhibits a range of shades, including light brown to dark grey. Some individuals showcase captivating black spots or vertical stripes, adding to their aesthetic appeal.
Behavior of pabda fish
Understanding the behaviour of Pabda fish sheds light on its ecological role and survival strategies within its habitat.
1. Habitat Preference
Pabda fish exhibits a preference for slow-moving or stagnant water bodies such as ponds, swamps, and sluggish streams. These environments provide ample opportunities for feeding and shelter.
2. Bottom-Dwelling Nature of butter catfish
Pabda fish is primarily a bottom-dwelling species, often found in close proximity to the riverbed or in muddy areas. It utilizes its flattened body and barbels to scour the substrate for prey and suitable habitats.
3. Nocturnal Activity of pabda fish
Pabda fish displays increased activity during the night, making it primarily nocturnal. This behavior is believed to provide advantages in capturing prey and avoiding potential predators.
4. Omnivorous Diet
butter catfish possesses an omnivorous diet, consuming a wide variety of food sources. Its menu includes aquatic insects, small crustaceans, mollusks, and plant matter. This adaptability contributes to its survival in diverse ecosystems.
5. Burrowing Behavior
One of the distinctive behaviours of Pabda fish is its ability to burrow into muddy substrates. By creating small cavities, it seeks shelter and conceals itself while waiting to ambush unsuspecting prey.
Reproduction of pabda
The estrogen levels in Pabda fish play a pivotal role in understanding their reproduction and are essential for conservation efforts, ensuring the long-term viability of the species. During the monsoon season, guided by their estrogen levels, Pabda fish undertake spawning migrations to flooded areas, capitalizing on favorable environmental conditions to facilitate successful breeding.
The estrogen levels in female Pabda fish trigger the process of external fertilization, where they release eggs into the water column, while the males respond to estrogen cues and externally fertilize the eggs.
This reproductive strategy, driven by estrogen levels, increases the likelihood of successful fertilization and subsequent development of offspring.
Furthermore, after hatching, Pabda fish fry, influenced by estrogen levels, exhibit schooling behavior as they form groups to enhance protection and survival. Seeking shelter in submerged vegetation or near riverbanks, these fry rely on their estrogen-influenced instincts to find suitable cover and access to food sources.
Recognizing the distinct appearance and behavior of Pabda fish, including their estrogen levels, is crucial for effective conservation measures, habitat management, and the promotion of sustainable practices that safeguard this remarkable species in its natural environment.
Conservation Status of Pabda or Butter Catfish
The conservation status of Pabda fish is a matter of concern due to the numerous threats and challenges faced by its populations. Being a freshwater species, the survival of Pabda relies heavily on the health of river systems and wetlands.
Unfortunately, habitat degradation caused by deforestation, pollution, and water diversion poses a significant risk to their existence. Moreover, overfishing driven by the high demand in local and regional markets has resulted in declining Pabda fish populations in certain areas.
The combination of habitat loss and overexploitation has raised alarm among conservationists, prompting the need for assessing and addressing the conservation status of this unique fish species.
Research and monitoring programs are crucial in gaining insights into population trends, habitat requirements, and ecological dynamics of Pabda fish.
By collecting scientific data, these initiatives aim to guide conservation strategies and provide policymakers with a better understanding of the urgent need to protect this vulnerable species.
To safeguard Pabda populations, conservation measures are being implemented, including the establishment of protected areas and sanctuaries to preserve critical habitats and minimize human interference.
Additionally, fishing regulations and restrictions are being enforced to promote sustainable fishing practices and prevent the depletion of Pabda fish stocks. Collaborative efforts among government agencies, local communities, and conservation organizations play a vital role in the conservation of Pabda fish.
Butter catfish Culture Techniques and Practices
Pabda Fish FarmingTechniques: This section provides detailed descriptions of the specific farming techniques employed for Pabda fish culture, encompassing various methods such as pond culture, tank culture, or other relevant systems.
It explores the key factors involved in successful Pabda fish farming, including water quality management techniques to maintain optimal conditions such as temperature, pH levels, and dissolved oxygen.
Feeding strategies tailored to Pabda fish, such as the appropriate feed type, feeding frequency, and optimal feeding practices, are discussed to ensure their proper nutrition and growth.
Moreover, the section highlights the significance of stocking densities specific to Pabda, taking into account factors like space requirements and ideal population density for maximizing production while ensuring the well-being of the fish.
Pabda Fish Culture in India and Beyond
This section provides an extensive exploration of the status and scope of Pabda fish culture, not only in India but also in various foreign countries, including Bangladesh, where the butter catfish is highly sought after.
It examines the suitability of different regions for Pabda fish farming, considering factors such as climate, water resources, and existing infrastructure, both in India and abroad. The section delves into the prevailing practices and success stories of butter catfish culture in these regions, showcasing innovative approaches, technological advancements, and farm management techniques that have contributed to successful ventures.
Additionally, it discusses the market demand, value chain, and export potential for Pabda fish, highlighting the opportunities it presents for farmers and entrepreneurs both within India and in international markets.
Life Span of Pabda Fish or Butter cat fish
The life span of butter catfish can range from 5 to 7 years in their natural habitat, but with optimal conditions in well-maintained fish farms, they can live up to 10 years or more.
Factors such as environmental conditions, habitat quality, and proper care influence their life span. Clean and well-oxygenated water, along with a balanced diet rich in proteins, vitamins, and minerals, contribute to their overall health and longevity.
Genetic factors also play a role, and selective breeding programs can potentially enhance their life expectancy. Providing a suitable habitat, maintaining optimal water conditions, and offering nutritious food are crucial for promoting the well-being and extended life span of Pabda fish.
Regular monitoring, disease prevention, and parasite control further contribute to their longevity. Understanding the life span ofbutter catfish aids fish farmers, hobbyists, and researchers in implementing effective management practices and care to ensure the health and longevity of these captivating fish species.
Is pabda a sea fish or aquarium fish
Pabda fish, scientifically known as Ompok pabda, is primarily considered a freshwater species native to South Asia, particularly found in rivers, lakes, and ponds. While it thrives in freshwater environments, butter catfish is not typically categorized as a seafish due to its preference for non-saline water bodies.
However, it is worth noting that Pabda fish has occasionally been introduced and adapted to brackish water conditions in certain regions. As for its suitability as an aquarium fish, Pabda fish can indeed be kept in aquariums by enthusiasts who provide the appropriate tank setup, including spaciousness, proper water quality, and suitable tankmates.
It showcases attractive features with its distinct body pattern and can be a captivating addition to well-maintained aquariums. However, due to its specific environmental requirements and potential growth size, it is essential for aquarium keepers to research and ensure they can meet the needs of butter catfish before considering it as a pet option.
Availability of Pabda Fish in Local and International Markets
Pabda fish, known for its unique taste and culinary versatility, is highly sought after in both local and international markets, driven by the growing butter catfish demand.
It holds a prominent place in traditional recipes in regions like West Bengal, while also gaining popularity in foreign markets like the US, Canada, the UK, and several Middle Eastern and Southeast Asian nations.
Efficient supply chains ensure the availability of fresh and high-quality Pabda fish, with local markets in West Bengal offering easy access through fish markets, supermarkets, and specialized seafood outlets. In international markets, Pabda fish is imported fresh or frozen to maintain its quality during transportation.
The popularity of butter catfish in West Bengal and beyond highlights its appeal to both local and global consumers, providing an opportunity to experience regional cuisines and offering a unique seafood option.
Sustainable practices are being adopted to manage butter catfish production, including responsible fishing techniques, aquaculture promotion, and the implementation of regulations for the protection of fish populations and their habitats.
Overall, butter catfish contributes to the culinary diversity of various cuisines and continues to satisfy the growing demand in local and international markets.
Cost of pabda fish or Butter Cat Fish in India
The Cost of Pabda Fish: A Comparative Analysis for Indian and International Markets Pabda fish, renowned for its unique taste and culinary versatility, holds a prominent place in the local cuisines of West Bengal in India and Bangladesh. As a result, the cost of Pabda fish can vary between these regions due to factors such as availability, demand, and market dynamics.
In West Bengal, where butter catfish is locally available, the average price ranges from Rs300 to Rs210 for 500 grams, with variations depending on factors such as size and quality.
Typically, a kilogram of Pabda fish consists of 17 to 20 pieces, providing consumers with a range of options to suit their preferences. The cost reflects the popularity and demand for this prized fish in the region.
On the other hand, in Bangladesh, where butter catfish is also highly sought after, the price is quoted in Bangladeshi currency. The pabda fish price in Bangladesh is influenced by various factors, with the average cost for 500 grams ranging from 205 Bangladeshi Taka.
However, higher quality or larger sizes of Pabda fish can command prices of up to 500 Bangladeshi Taka. This pricing trend showcases the importance of butter catfish in the local market and aligns with the preferences of consumers in Bangladesh.
Popular Recipes of Pabda fish in India
Pabda fish, renowned for its delicate flavour and tender flesh, has captivated the palates of seafood enthusiasts, inspiring a diverse array of beloved recipes that beautifully showcase its exquisite taste.
Let us embark on a culinary journey through some of the most sought-after Pabda fish dishes, deeply rooted in Bengali cuisine, that promise to tantalize the taste buds and elevate gastronomic experiences.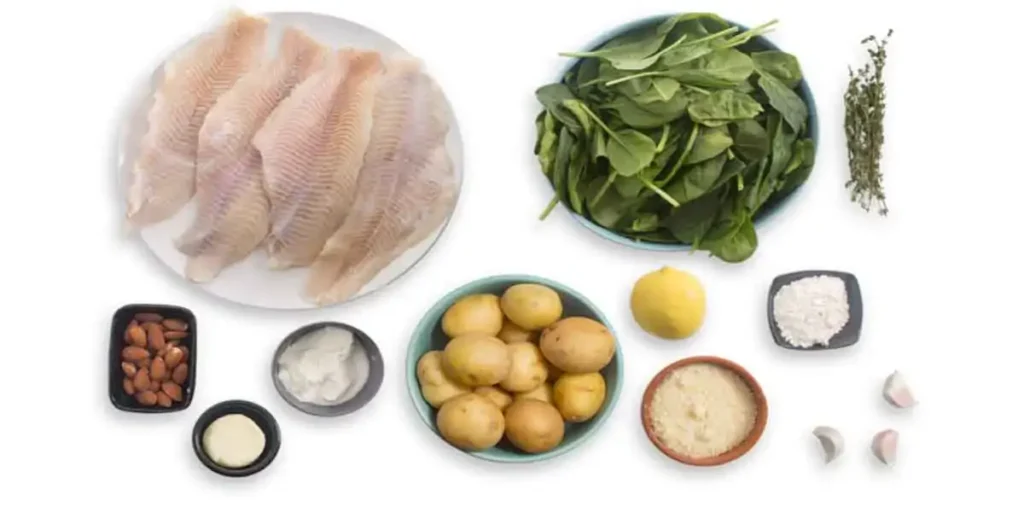 1. Pabda Macher Jhol recipe
Pabda Macher Jhol recipe, a beloved Bengali fish curry, encapsulates the essence of Pabda fish. In this delightful preparation, the fish is gently simmered in a fragrant broth enriched with a harmonious blend of spices, including tomatoes, onions, and aromatic herbs.
This comforting and soul-satisfying dish forms a perfect harmony with steamed rice, offering a wholesome and satisfying meal that leaves a lasting impression.
2. Pabda Macher Tel Jhol
Pabda Macher Tel Jhol, a light and flavorful Bengali fish curry, is a true culinary masterpiece. The fish is bathed in a delicate and aromatic gravy infused with turmeric, cumin, coriander, onions, and green chillies.
The simplicity of this dish allows the delicate flavours of the Pabda fish to shine through, making it a preferred choice among seafood enthusiasts seeking a harmonious blend of taste and simplicity.
Originating from the culinary traditions of Tripura, Pabda Macher Kalia is a dish that embraces richness and aromatics, tantalizing the senses. This masterpiece showcases the Pabda fish luxuriating in a delectable gravy crafted with aromatic spices like ginger, garlic, turmeric, and chilli powder.
The addition of onions, tomatoes, and tamarind imparts a delightful tanginess, creating a symphony of flavors that lingers on the palate.
3. Pabda Bhapa
Pabda Bhapa, a delightful steamed preparation, celebrates the natural flavours and delicate texture of Pabda fish. In this exquisite recipe, the fish is enveloped in a captivating blend of mustard paste, coconut, and fragrant spices, resulting in an irresistible aroma that permeates every bite.
The fish is lovingly steamed to perfection, creating a succulent and moist dish that is visually appealing and immensely gratifying to indulge in.
4. Pabda Fish Curry
Pabda Fish Curry encompasses a wide range of classic and versatile preparations, each unique in its flavours and techniques, influenced by different regions and culinary traditions. The curry typically showcases the Pabda fish cooked in a flavorful gravy infused with an assortment of spices, herbs, and aromatic ingredients.
Conclusion
In summary, this article has offered a thorough examination and overview of butter catfish, covering its culinary significance, nutritional value, health benefits, and different types. We have explored the cultural heritage surrounding Pabda fish, showcasing its delicate flavour and popularity among seafood enthusiasts.
The article has presented a diverse range of recipes, including Bengali preparations like Pabda Macher Jhol, Pabda Macher Tel Jhol, Pabda Macher Kalia, Pabda Bhapa, and Pabda Fish Curry, highlighting the versatility of butter catfish as a star ingredient.
The conservation status of Pabda fish has also been addressed, emphasizing the need for sustainable practices to protect their populations. Insights into the cost of butter catfish in West Bengal and Bangladesh have been provided, giving readers a better understanding of the economic aspects.
Overall, this article aims to deepen the appreciation for Pabda fish, its cultural significance, and its role in gastronomic experiences while raising awareness about its conservation and the diverse culinary possibilities it offers.
Frequently asked questions
1. Can pabda fish be frozen for future use?
Freezing Pabda fish is a great way to preserve its freshness and taste for later use. Before freezing, ensure the fish is fresh and properly cleaned.
Wrap it tightly in airtight packaging, divide into portion-sized packages, and freeze at a temperature below 0°F (-18°C). Thaw slowly in the refrigerator before using and avoid refreezing for the best results.
2. How do you identify fresh Pabda fish?
To identify fresh Pabda fish, look for bright eyes, moist and shiny skin, firm texture, a mild oceanic smell, and bright red or pink gills. Intact scales are also a sign of freshness. Trust your senses to ensure a delightful culinary experience.
3. Can Pabda fish be used in sushi or other raw fish preparations?
Pabda fish is typically not used in sushi or other raw fish preparations. Unlike certain fish species specifically bred and handled for raw consumption, butter catfish is more commonly cooked due to its delicate texture and flavour.
Raw fish dishes require specific qualities such as freshness, taste, and texture that are best suited for fish species traditionally used in sushi, sashimi, or ceviche. Therefore, it is recommended to enjoy Pabda fish through cooked preparations that highlight its unique qualities and flavours.
4. Can the bones of Pabda fish be used to make fish stock or broth?
Yes, the bones of Pabda fish can be used to make flavorful fish stock or broth. Fish stock is a savoury liquid base that forms the foundation for various soups, stews, and sauces. By simmering the butter catfish bones, along with aromatic vegetables and herbs, in water or broth, you can extract their rich flavours and nutrients.
The resulting fish stock can be used as a base for seafood-based dishes, adding depth and complexity to the final preparations. It is recommended to strain the stock after simmering to remove any impurities or small bones, ensuring a smooth and flavorful broth.
5. Are there any specific seasonal variations in the availability of Pabda fish?
Yes, there are seasonal variations in the availability of butter catfish. While Pabda fish can be found throughout the year, their availability may vary depending on the region and the natural breeding patterns of the species. In general, butter catfish are more abundant during certain seasons when they are actively spawning or migrating.
These seasonal variations can influence the supply and market availability of Pabda fish. It is advisable to check with local fish markets or suppliers to determine the best time to find fresh Pabda fish in your area.