Seer fish, also known as King Mackerel, is a trendy dish in the whole world. The fish is very famous for its taste in many countries worldwide, but its popularity is at its highest in india. The fish can grow up to 1.8 meters in length.
The benefits are what is pushing the surmai fish into the market for many people, as a large group of people does want to switch to a better diet. You will easily find plenty of benefits attached to Surmai fish, but most of them are not backed up by any facts.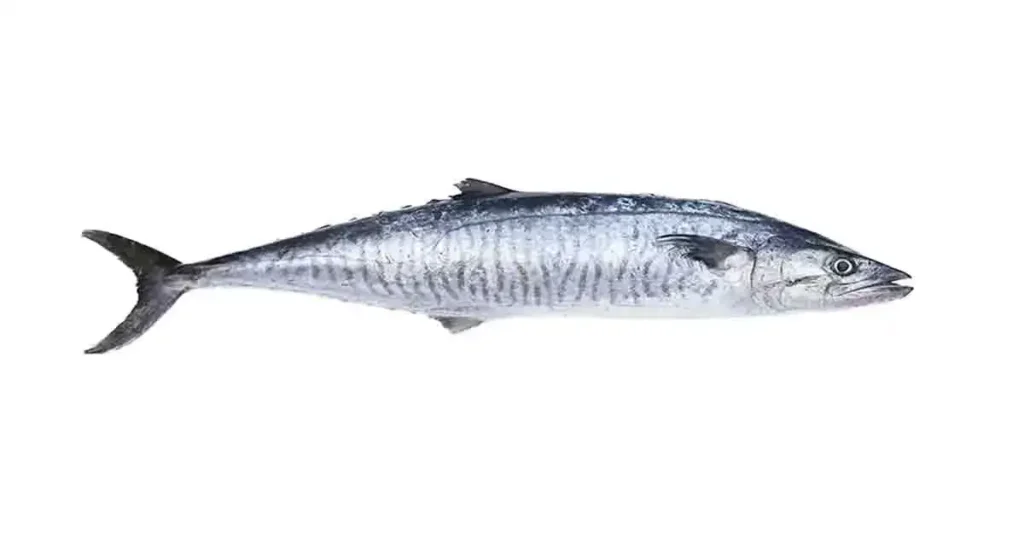 You will hardly find any empirical evidence backing up the Surmai fish benefits list. Some anecdotal reports and traditional stories do back up the claims made by many websites when they write a list about surmai fish benefits.
While some benefits do show up with Surmai Fish, there are few. The article will go through all the significant sections of Surmai fish.; so you will know all the essential bits of the fish.
| | |
| --- | --- |
| English name | Spanish mackerels |
| Kingdom | Animalia |
| Species | L. spilopleura |
| Class | Actinopterygii |
| Subfamily | Scombridae |
| Phylum | Chordata |
| Order | Scombriformes |
| Family | Scombridae |
wiki
We will also cover the cost and the cuisine and the benefits. The fish is widely popular in India for its taste and availability. The nutrients list it comes with helps a lot for daily diet, but there are side effects to the dish that you should know about before adding it to your diet or even taking it for the first time. Seafood, in general, has a long list of side effects that might not bode well if your body can't handle it.
Surmai fish in English name
Most popular fish in India will have different names attached to them when you compare them from one state to another. The taste of the food can carry it to other states; fish is one of the items that sit on the demanding list of every major city.
That is the reason why anyone will come across different names for the same fish when you visit the states in india. The fish here in Surmai is known as King Fish / Seer Fish / Spanish mackerel in english. The name is different, but the taste and everything else share the same structure without any significant critical differences.
Suppose you are shopping in the local market. Please stick with the native name of Surmai fish rather than using the English word. While the English name is popular, it might ring a bell to anyone who deals with fish. But the popularity of seer fish is very demanding in India; most people know the fish by its native name, Surmai fish.
The fish name will not stay the same as different languages in India have their own twist on the fish name. Some of them sound similar once they come from other states. But you will see changes in the letter and the pronunciation of the fish name.
Surmai fish in Telugu spelled Vanjaram Chepa
Surmai fish in kannada spelled Konema, Kalagnani, Surma.
Surmai fish in Tamil is known as Vanjaram, Vanjiram meen, Vanchiram Meen.
Surmai Fish in Bengali is simply known for Surma.
Surmai fish in Malayalam is known as Neymeen or Ayakoora Fish
In Sinhala, the fish is known as Thora
Benefits of Surmai fish
The number of benefits is what makes surmai fish attractive to so many people. People who never hand surmai fish will be in for a treat as the fish comes with a good range of minerals and a nutrition list that makes them very healthy items for consumption.
Please take a bit of skepticism when reading about any food item's benefits. The benefits listed here have some data backing up the claim. Some are verified and backed up by years of recently done studies. If you come across any article that promises too good to be true, then you need to move on to others.
1. It comes with a great deal of protein.
Surmai fish does show a good deal of nutrient value that will have an effect on your body. Here are some of the helpful nutrients and minerals that come with Surmai fish:
Vitamin A 3%
Vitamin C 4%
Calcium 2%
Iron 6%
Thiamin 13%
Riboflavin 18%
Vitamin B6 34%
Vitamin B12 170%
Niacin              37%                
Magnesium 14%
Phosphorus 40%
Zinc 6%
Copper 5%
Pantothenic Acid 13%
They will help you with increasing muscle mass and strength, reducing the craving for other food, maintaining weight loss, and are effective for kidneys.
2. Improves heart health
Seer fish or surmai fish comes with a good source of Omega 3; you will find 400 mg of this compound in 100g. Omega 3 is linked with lower triglycerides, reducing inflammation, cleaning arthritis, and improving cholesterol levels.
3. Lower inflammation
Having omega-3 fatty acid cells will lower the inflammation in your body, which helps your body to health itself and protect it against harm. Omega 3 is linked with anti-inflammatory proteins, which are perfect for fighting inflammatory diseases.
4. It comes with a large amount of Vitamin B12.
Many people in the world suffer from B12 deficiency; an estimated 20% of the over-60 age group lack B12 in their bodies. A lack of such compounds will create anemia and damage to the nervous system. Surmai fish comes with a large amount of B12, which is essential for the immune and nervous systems. It also helps with producing DNA.
5. Low level of mercury
One of the side effects of many seafood items is that they come with a large amount of mercury. The mercury amount in Sumri fish is meager compared to others. That doesn't mean you should add it to your regular diet; a small amount will be beneficial if you are planning not to damage your health.
Many health authorities have claimed the fish should be taken on rare occasions. Other surmai fish variants will have more significant amounts of mercury.
6. An excellent source of selenium
Selenium is an essential mineral that provides your body ro antioxidant function, helps with your immune system and DNA production, and regulates thyroid hormones and thyroid health. Some of the research has linked selenium to decrease inflammation markers and increased glutathione levels.
Side effects of Surmai Fish
Side effects are common around seafood dishes. When you're planning to eat anything seafood related, you might suffer from seafood-related allergic reactions, which are rare but common.
It is better to ask a doctor before you decide to go around seafood or take it from a restaurant. This section will cover some of the side effects of surmai fish and how they affect your body.
Like many, many wishes, surmai fish will have some mercury content. That's why many websites will tell you to get the fish from a reputable store. So they will have the fish analyzed before they put it on the shelf for sale. Even if you are buying from the online market, it is better to check the website and the quality of products they are offering for sale. These things will let you know what kind of product the provider is selling to the consumer.
The quality of the fish does matter, mercury content might not shake your body at first, but if you want o make the surmai fish a regular use, then you need to watch over the mercury content they come with,
Some reports did show the fish to be very harmful to unborn's babies and young children's systems. Please take a limited approach to the consumption of fish.
Again you can ask your doctor for more information about the fish and whether the fish is compatible with your body. If they say no, then you should stop thinking about the idea of getting the fish.
One thing people avoid the most is not listening to the doctor. Allergic reactions can be deadly, so make sure to consult your doctor about seafood, any seafood, before you take it.
Types of Surmai fish
The type of surmai fish does exist; different types will ask for more asking price compared to others. This section will cover some of the popular kinds of surmai fish in the market.
1. Spanish Mackerel
They have a Greenish back with silver slides and a belly. These fish types can grow up to 13 pounds and can live for 12 years. They are commonly found on the Atlantic coast of the US and the Gulf of Mexico.
2. King Mackerel
Also known as Sierra Mackerel, they can grow up to 5 feet long and weigh more than 100 pounds. They have iron gray on the back and silvery on the stomach and sides. One of them does come with pots on their body.
3. Atlantic Mackerel
They were also known as common mackerel or Boston mackerel, or caballa mackerel. They live in the northern region of the Atlantic Ocean. They are smaller in size than their South Atlantic counterparts. They can grow up to 1.5 feet tall and weigh up to 2 pounds.
4. Jack mackerel
The common name for them is Pacific jack mackerel. They are commonly found in the northern and eastern parts of the pacific ocean. They are smaller, can grow up to 2 feet in length, and weigh around three pounds.
5. Atlantic horse mackerel
Sometimes they are called horse mackerel, found in the northeast Atlantic Ocean, and sometimes in the caps of Good Hope in South Africa. The appearance of the Atlantic horse mackerel is similar to the jack mackerel. The horse mackerel is relatively small, can grow up to two feet long, and weigh around three pounds.
6. Atlantic chub mackerel
They are known as tinker mackerel, found throughout the Atlantic Ocean, with different stocks in different areas. They can grow up to 14 inches long; amongst other mackerel types, Atlantic chub mackerel have smaller sides.
These are some of the popular types of mackerel available in the market. Only a few of them will be accessible in the market. But if you hop online, you might get to buy all types of mackerel, but the cost here will be very high since you need to add a transportation charge over the end cost.
If the fish isn't available in your country, you will have to pay a large sum to get it from the international market.
Surmai fish nutritional values
Here all the nutrient value comes with bright fish cooked. Some of them link to benefits, as most of them will be taken from the nutrients list that comes with seer fish.
Calories 230
Calories from Fat 83
| Nutrients | Quantity | % daily value |
| --- | --- | --- |
| Total Fat | 9.2g | 14% |
| Saturated Fat | 2.6g | 13% |
| Trans Fat | 0g | 0% |
| Cholesterol | 106.6mg | 36% |
| Sodium | 96.4mg | 4% |
| Potassium | 808.8mg | 23% |
| Total Carbohydrate | 0g | 0% |
| Dietary Fiber | 0g | 0% |
| Sugars | 0g | 0% |
| Protein | 34.4g | 69% |
| Nutrients | % of DV |
| --- | --- |
| Vitamin A | 3% |
| Vitamin C | 4% |
| Calcium | 2% |
| Iron | 6% |
| Thiamin | 13% |
| Riboflavin | 18% |
| Vitamin B6 | 34% |
| Vitamin B12 | 170% |
| Niacin | 37% |
| Magnesium | 14% |
| Phosphorus | 40% |
| Zinc | 6% |
| Copper | 5% |
| Pantothenic Acid | 13% |
Life span of Surmai fish
The average lifespan for surmai fish is around 12 years. While there is research that does show some Surmai fish or Spanish mackerel or seer fish living up to 25 years. Most prefer to stay in the coastal waters, but they occasionally venture out to seagrass beds.
The type of surmai fish will have an effect on how long they are going to live. You can look at the types of surmai fish in the list to know how each differs from the other. The different species will have their own appearance and lifespan attached to them.
Interesting facts about Surmai fish
Here are some of the exciting facts about surmai fish.
They live in coastal waters.
They live up to 12 years on average; again, different types of surmai fish will have their own lifespan and appearance.
The females lay around 500,000 to 1,500,000 eggs in the spawning season.
The eggs take 25 hours to hatch in warm waters; the process is slower in cold water, as it could take 120 hours to hatch.
It is challenging to catch surmai fish, as they tend to move from one location to another. The preferable water temperature for them is around 68 degrees.
They are not passive fish that wait for fish to come to them. They prey on smaller fish and hunt in groups.
They hunt for sardines, anchovies, mullet, needlefish, menhaden, small crabs, squid, and shrimp.
The hunt starts during the morning and late evening hours. Most of the haunting happens during day time.
Surmai fish also have a few predators eyeing them in the ocean; some of them are tuna, whales, dolphins, sharks, tortoises, and sea lions.
These were some of the exciting facts about surmai fish or Spanish mackerel.
Surmai fish recipes in India with steps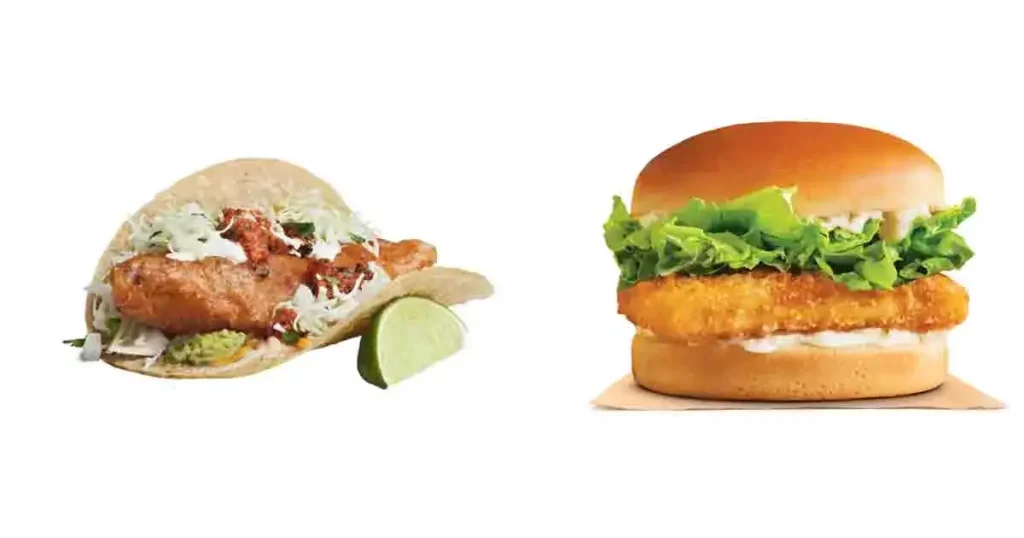 The succulent flesh and delicious taste carry the fish to so many plates. Especially in India, fish is dominant as it has become a tradition in many households to have seer fish at celebratory events. While the recipes mostly stay the same, the preparation must follow different methods.
Since premium seer fish, surmai fish are very delicate. One of the expensive seer fish that you can buy in the southern asia market is Vanjaram.
People have found new ways to cook the food, adding their own twist to the traditional dishes. Most dishes that involve surmai fish are very generic, so it will be easy for anyone to cook the food without putting too much effort.
When you are dealing with food that costs over 1000 rupees, it is better to practice with the average fish before trying your hand at the expensive ones.
Serving an amount will change the difficulty of the dish well. When you are planning to create more, you will have to deal with more ingredients while making the dish. The number of spices, salt, and oil; all have to change when you are planning to serve more people on the plate.
Again with premium quality fish, it is always a difficult task if you never cooked a fish ever in your life. This section will go through some of the easiest to make common surmai fish.
1. Surmai Fish Curry
Curry is one of the simplest forms of cooking pattern; easier for anyone who wants to put less effort into learning a complicated dish. We will take a look at the ingredients that will help you make an excellent fish curry.
INGREDIENTS
For the Curry Paste
2 Onions medium-sized
1 Tomato medium-sized
¾ cup coconut grated
1 Tamarind marble-sized Ball
For the Curry
600 grams Seer Fish Surmai or Kingfish
1 tsp turmeric powder
6 Cloves garlic
8 Chilies Kashmiri Red
1 tsp Coriander Seeds
1 tsp Peppercorns whole
1 tbsp Coconut Oil
1 tsp Mustard Seeds
Handful Curry leaves
Coriander leaves
Steps –
First, you will have to wash the fish, clean it properly. After that, you must rub the steaks with turmeric and put them aside.
Grinder onions, tomatoes, grated coconut, garlic, Kashmiri red chillies, coriander seeds, peppercorns, and tamarind. In the end, add some water and grind the ingredients until it is a smooth paste.
Fry some coconut oil in the pan with some heat; you can set the flame to medium. Add some mustard seeds, then release the curry paste. The process here will have to go on for 10 minutes.
Then slide the fish steaks into the pan, and coat them with the paste. Then add some salts and water, and mix them gently without being way too harsh. Boil the fish curry and let it simmer for 15 minutes.
When the fish is cooked, add some coriander leaves for garnishing. Now the fish is ready to serve.
Curry is very simple to make; if you go through the instructions written above, you will find it way easier to cook Surmai fish curry without complicating things. The recipes mentioned above are for servings of four. If you have four people over, then you can choose to create surmai fish curry to fill the appetite of your guests.
2. Surmai Fry
If you are not in the mood for some curry, then think about making some fries. Surmai fry is an excellent option for people who want to quickly create a delicious fish meal without spending time preparing it. The fry variation of any fish is straightforward and tasty. If you follow all the steps, you will be left with a delicious meal that will steal the taste buds away.
Steps –
Just marinate the fish with ½ tsp of turmeric powder, half of the lemon, and ½ tsp of salt. This process will have to carry on for ten minutes.
Add dry red chillies, peppercorns, coriander seeds, curry leaves, and salt into a blender for a spice mix. After that's done, take the fast and apply it to fish. This process will have to go on for 20 to 30 minutes in the refrigerator.
Take out the pan and heat 4 tbsp of oil, then delicately place the fish slices. Fry the fish for 4 to 5 minutes, then flip it over to cook the other side. This goes on for 3 to 5 minutes; it is essential not to over-fry the fish.
These are some of the well-known surmai fish recipes you can do in your own house without putting way too much time into it. Fry fish can look very good on the plate; if you have friends over, then fried fish is an excellent option for serving than curry. There are also other recipes that make the fish very appealing for all sorts of festivities.
Surmai price in India and global
The price here doesn't stay consistent like others; you will have to deal with a wide variety of costs attached to seer fish. The fish generally sits below the 500 rupees radar, but if you want a more expensive type of surmai fish with filets, then the cost could quickly go up to the thousands.
Some online websites do have fish listed under the price tag of 1000 rupees. But in the local market, you might get a good deal out of the system for 400 to 500 rupees.
The price here generally stays the same all around the world, with differences that can be small. Paying 5 to 6 $ is standard for a seer fish. At the same time, it translates to the same amount in India and everywhere else.
Seer fish prices will quickly fluctuate between 400 to 600 radars; again, the premium variety of fish will be available for 1000 or 1500 rupees. The content here will differ, as excellent types will have their own appeal to them compared to the decent quality fish you will buy in the market.
International asking price for surmai fish
Popular ecommerce website setups worldwide will have different asking prices for the seer fish or surmai fish. Buying it from international websites or markets will bring the cost of the seer fish to 5000 to 7000 rupees. Most of them are already sold out; you will have to browse a lot to get the fish from the international market.
But in the home countries, you will easily find it in the local market for an affordable price without breaking the bank over a fish.
In India, the local market has an easier way of dealing with the surmai fish. Since it is common for people in the country to have surmai fish as an everyday item on the food list, the supply in the market will meet the demand for the item.
You will have no trouble finding seer fish in the Indian market, they are prevalent, and you will find them in droves at an affordable asking price for them. If you are unable to find the fish, then you can hop online. Many standard e-commerce websites do have the fish listed at 600 to 700 rupees without taxes.
If you live somewhere in a remote area, then you will have to deal with a lot of transportation charges or delivery charges, adding up to a considerable amount. If the shipping is done through an international method, then the cost will be astronomical compared to the asking price.
Please grab the fish from the local market since they are relatively cheaper and a more straightforward option compared to the online world.
Where should I buy the Surmai fish?
Most of the highly demanding fish will have many supply chains in the market with more products. But all the products will have different costs and quality attached to them. The quality always differs from one product to another.
Surmai fish here is the only one when it comes to having different prices. Seer fish does hold a high value in the Indian market, as the taste will always differ from high-quality fish to lower one. Most people in the local area are familiar with the surmai fish variants and the taste of the fish, and the quality of it as well.
The Indian market has a very high demand for surmai fish. People are generally aware of the quality of fish they expect in the market. The local market will cost somewhere between 500 to 600 or more; it all comes down to the price.
When you are in a local market, you can think about haggling over the price, something that you won't be able to do online. But you will have plenty of other chances to get the price down when you are buying it online.
The cost of surmai fish in the market is going to stay under 1000 rupees. The price here tends to fluctuate between expensive to affordable. While the cost here remains consistent, it will be difficult for anyone to predict the cost of the fish.
Hit any online website you will find prices varying from others; the current asking Price for the Surmai fish filet will usually stay under 600 rupees. Premium-grade fish typically come with a higher price tag; they are very delicate to handle.
Conclusion
Surmai fish is prevalent in India for a good reason; the demand for them is high in almost every state. You will often come across different names when you are trying to look for seer fish in the indian local market.
The Price of Surmai fish will stay primarily consistent, but higher-grade premium fish will usually have a higher price tag. Reputable stores will have different asking prices for the fish, as the way of handling fish will be different here than in the common market.
FAQ
Here are some of the most frequently asked questions about Surmai fish in the market. We will answer some of the most commonly asked questions about the fish.
What is a Surmai fish?
The delicious taste and the succulent flesh of the seer fish are what make it popular in the market. The popularity of surmai fish or seer fish has been in india for a long time. The fish has different names in Indian languages. In English surmai fish is known as Seer fish; there are also expensive variants of surmai fish in the market.
Is Surmai fish easy to cook for first-timers?
If it is about cooking, then you need to stay away from selfishness; they are pretty expensive compared to your average fish. If you have yet to cook with fish before, then you might not handle wet fish for the first time. You will make mistakes, so you need to try your cooking skill on a decent, affordable fish.
The game of cooking is the same for fish, but instead of taking the risk on a premium fish, you can try to use your skills on a cheap fish before moving up the ladder.
Make sure you look at the guides for cooking to understand how to cook with fish properly without doing too much damage or ruining the taste, which is standard among newcomers who have never cooked with fish before.
Should you buy Surmai fish, fresh or frozen?
A fresh batch of surmai fish is always going to be a better option than frozen. At the same time, frozen fish is going to be very rampant in the field of online and local markets. It would be best if you chose the fish that meets your tasty needs. When it comes to nutrient value, fresh surmai fish will have better nutrients for your health. And they will taste better compared to the frozen ones. If you are living in India, then you will have access to fresh surmai fish without buying frozen.
Is Surmai fish good for your health?
All the benefits listed above do suggest consuming surmai fish is going to leave you with better health. Yes, the surmai fish has all the right ingredients to make your health better for today's modern world. Where people are leaning to fast food culture instead of creating something of their own in the house, adding surmai fish to your diet will increase your body's fight against most of the common problems in diseases.
Do Surmai fish carry any anti-inflammatory properties?
The surmai fish does come with a lot of anti-inflammatory properties that will be good for your health. Many benefits lists cover how surmai fish can help boost your anti-inflammatory properties inside the body to put up a better resistance against most of the common symptoms in the world.