The pumpkin, scientifically known as "Cucurbita pepo," is a vibrant and versatile member of the gourd family. With their iconic round shape, smooth or ribbed skin, and typically deep orange colour, pumpkins are widely recognized and enjoyed around the world.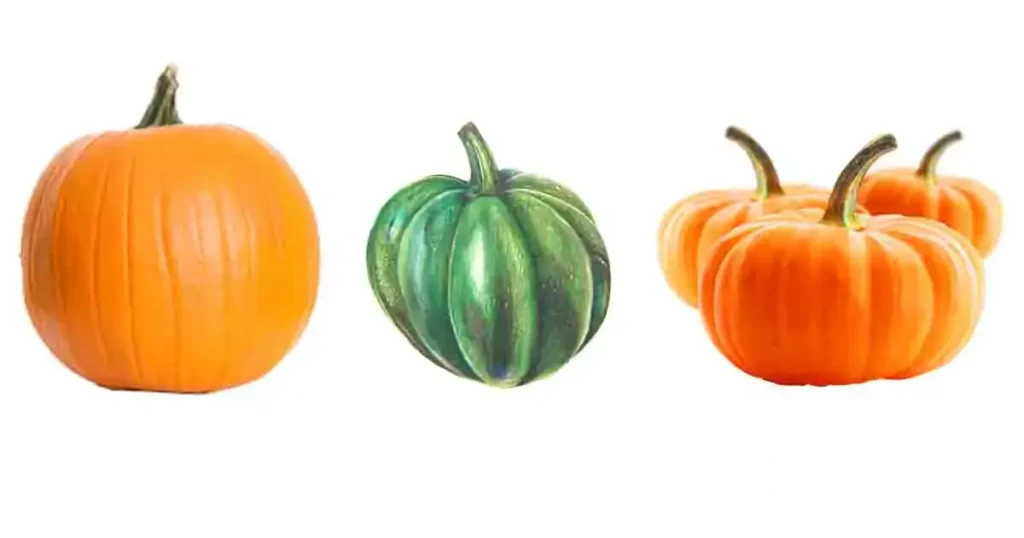 You can gather many informative points about pumpkins from the article below. Like – Pumpkin in Kannada, its cost, nutritional value, health benefits, uses, popularity, availability in the local area, and many more.
| | |
| --- | --- |
| Kannada name | "kumbalakayi" |
| Kingdom | Plantae |
| Phylum | Angiosperms |
| Class | Eudicots |
| Order | Cucurbitales |
| Family | Cucurbitaceae |
| Genus | Cucurbita |
| Species | Cucurbita pepo |
wiki
Pumpkin in Kannada name
Pumpkin, known as "kumbalakayi" in Kannada and "kaddu" in Hindi, holds a significant place in Indian cuisine and culture. It is widely used in various culinary preparations across different regions of India.
Pumpkin is often used to make delicious curries and sabzis (vegetable dishes). It's cooked with a variety of spices and often combined with other vegetables or lentils to create flavorful and nutritious dishes. During festivals like Diwali, pumpkins are sometimes used for decorative purposes, similar to how they are used for Halloween decorations in Western countries.
Nutritional Value of Pumpkin
Pumpkin is delicious but also highly nutritious. It is low in calories and rich in vitamins, minerals, fibre, and antioxidants. Here's a general overview of the nutritional value of pumpkin per 100 grams of raw, edible portion:
| Nutrition | Values |
| --- | --- |
| Calories | 26 kcal |
| Carbohydrates | 6.5 grams |
| Dietary Fiber | 0.5 grams |
| Sugars | 2.8 grams |
| Protein | 1 gram |
| Fat | 0.1 grams |
| Vitamins | Quantity |
| --- | --- |
| Vitamin A | 7834 IU |
| Vitamin C | 9 mg |
| Vitamin E | 1.06 mg |
| Thiamine (B1) | 0.05 mg |
| Riboflavin (B2) | 0.11 mg |
| Niacin (B3) | 0.6 mg |
| Vitamin B6 | 0.061 mg |
| Folate (B9) | 16 mg |
| Minerals | Values |
| --- | --- |
| Potassium | 340 mg |
| Magnesium | 12 mg |
| Iron | 0.8 mg |
| Phosphorus | 44 mg |
| Zinc | 0.32 mg |
Health Benefits of Pumpkin
Pumpkin offers a variety of health benefits due to its rich nutritional content. Here are some of the key health benefits associated with consuming pumpkin:
Rich in Nutrients
High in Antioxidants
Good for Eye Health
Heart Health
Digestive Health
Weight Management
Good for Bone Health
Good for Skin Health
Cancer Prevention
Regulation of Blood Sugar
Post-Workout Recovery
It's important to note that while pumpkin offers these health benefits, a balanced and varied diet is key to overall health. Incorporating pumpkin into your meals can be a delicious and nutritious way to support your well-being.
Side Effects of Pumpkin
Pumpkin is generally safe and well-tolerated for most people when take in moderation as part of a balanced diet. However, there are some considerations to keep in mind, especially for individuals with specific health conditions or allergies. Here are some potential side effects and considerations related to pumpkin consumption:
Allergic Reactions
Gastrointestinal Upset
Blood Sugar Concerns
Interference with Medications
Oxalate Content
FODMAP Sensitivity
Potential Allergen Cross-Reactivity
Medication Interactions
Hypersensitivity Reactions
As with any dietary change or addition, it's a good idea to consult your healthcare provider, especially if you have existing health conditions, allergies, or concerns. If you experience any adverse reactions or discomfort after consuming pumpkin, it's advisable to discontinue its consumption and seek medical advice if necessary.
Different Varieties of Pumpkin
Pumpkins come in various shapes, sizes, and colours, each with unique characteristics and use. Here are some different varieties of pumpkins: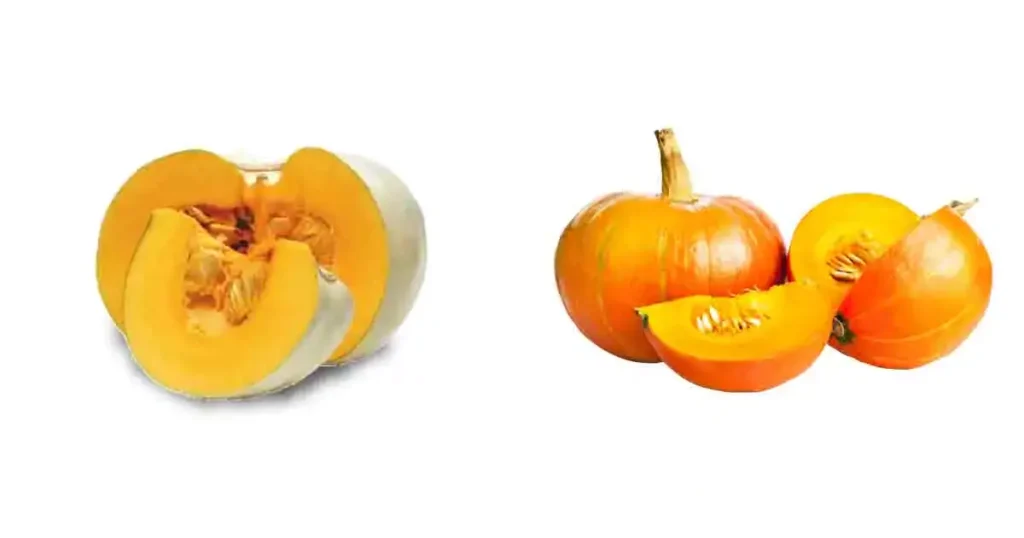 Jack-O'-Lantern Pumpkins
Sugar Pumpkins
Cinderella Pumpkins
Butternut Squash
Turban Squash
Blue Hubbard Squash
White Pumpkins
Lumina Pumpkins
Jarrahdale Pumpkins
Kabocha Squash
Galeux d'Eysines
Cheese Pumpkins
Fairytale Pumpkins
These are just a few examples of the diverse range of pumpkin varieties available. Each variety has its own flavour profile, texture, and best uses in cooking and decorating.
Market Value of Pumpkin in Kannada area
The market value of pumpkins can vary widely based on factors such as the type of pumpkin, the region, the time of year, and market conditions. Generally, pumpkin prices tend to be influenced by supply and demand dynamics, seasonal factors, and the purpose for which the pumpkins are being sold (culinary use, decoration, etc.).
Additionally, different varieties of pumpkins can have different price points based on their characteristics and uses.
For the most accurate and up-to-date information on pumpkin prices, I recommend checking local farmers' markets, grocery stores, and agricultural market reports in your area. These sources can provide you with insights into the current market value of pumpkins in your specific region.
Recipes of Pumpkin in Kannada areas
By using pumpkin we can make lots of dishes like pumpkin and other mix vegetables curry, pumpkin and tomato khatta recipe, pumpkin slices tawa fry recipe using little bit besan, rice flour, and other spices, pumpkin and saag recipes. We can add pumpkin in Ghanta Tarkari recipes (a recipe of Odisha), Pumpkin and tamarind khatta recipe and etc.
Conclusion
In conclusion, Pumpkin in Kannada also known as kumbalakayi are versatile and nutritious members of the gourd family that offer a wide range of benefits. From rich nutritional content to culinary versatility and cultural significance, pumpkins have carved out a special place in various aspects of human life.
Whether used for cooking delicious dishes, adding a festive touch to decorations, or contributing to health and wellness, pumpkins play a multifaceted role.
Frequently Asked Questions
Q: How do I carve a pumpkin for Halloween?
Cut off the top, scoop out the seeds and pulp, and carve your desired design using a sharp knife or carving tools. Be careful and consider using templates for intricate designs.
Q: How can I use pumpkin in savory dishes?
Pumpkin can be used in soups, stews, curries, salads, and pasta dishes. Its slightly sweet flavor adds depth to savory recipes.
Q: What's the difference between canned pumpkin and fresh pumpkin?
Canned pumpkin is often made from a specific type of pumpkin (usually Dickinson pumpkin) and is cooked and pureed before being canned. It's convenient for baking. Fresh pumpkin requires preparation but offers a fresher taste and texture.
Q: Can I feed pumpkin to my pets?
Yes, plain, cooked pumpkin (without added spices, sugar, or artificial sweeteners) can be given to pets like dogs and cats as a treat or to aid digestion.
Q: How do I make pumpkin puree for baking?
Cut the pumpkin in half, scoop out the seeds and stringy parts, and bake it in the oven until soft. Then, scoop out the flesh and blend or mash it to make a smooth puree.