Mathi fish is a popular variety widely consumed and appreciated for its taste and nutritional benefits. Belonging to the herring family, this small-sized fish is commonly found in coastal regions and open seas
It provides a wealth of omega-3 fatty acids, vitamins, and minerals, making it a nourishing inclusion in a well-rounded eating plan. Daily consumption can help lower the risk of cardiovascular diseases and improve cognitive health.
Mathi fish is also a good source of protein, providing essential amino acids necessary for the growth and repair of body tissues. It can be prepared in various ways, such as grilling, baking, frying, or used in curries and stews, due to its versatility in cooking. Its distinct flavor and tender flesh make it a popular choice among seafood enthusiasts.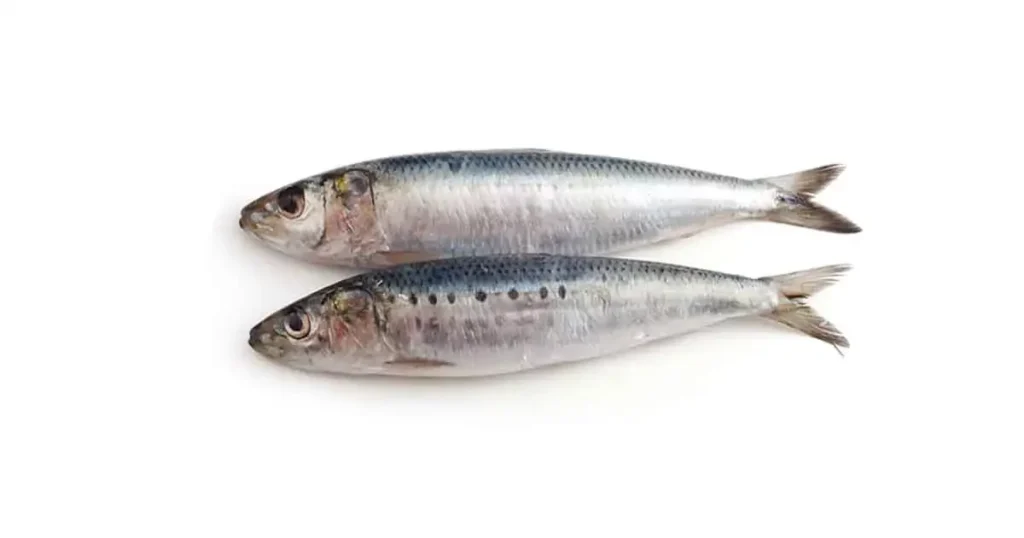 When purchasing mathi fish, it is important to ensure freshness and quality by looking for bright eyes, shiny skin, and a pleasant odor. To enjoy its optimal taste and nutritional value, it is recommended to consume mathi fish as soon as possible.
Overall, mathi fish is a valuable addition to a healthy diet, offering a range of benefits for those who appreciate nutritious and delicious seafood options.
This comprehensive article provides an in-depth exploration of various aspects related to the English name of mathi fish. It includes a diverse range of topics which includes price, health benefits, nutrition facts, different types, recipes, popularity, and availability of mathi fish.
The primary objective of this article is to provide readers with valuable information and insightful perspectives that enhance their understanding of this fish variety in a comprehensive and meaningful manner.
| | |
| --- | --- |
| English name | sardine fish |
| Rank | Scientific name |
| Kingdom | Animalia |
| Phylum | Chorodata |
| Class | Actinopterygii |
| Order | Clupeiformes |
| Family | Dorosmatidae |
| Genus | Sardinella |
| Species | S. longiceps |
wiki
Mathi fish in English name
Mathi fish, commonly known as sardine fish in English, is a popular and versatile variety of fish renowned for its distinct taste and numerous nutritional benefits. In Hindi, it is referred to as पेडवे मछली (Pedvey Machli), while in Tamil, it is known as மத்தி மீன் (mathi meen).
This fish is highly valued for its rich omega-3 fatty acid content, which plays a crucial role in supporting heart health and enhancing brain function. Additionally, mathi fish is an excellent source of protein, essential for muscle development and repair.
In Hindi-speaking regions, पेडवे मछली holds significant cultural importance and is widely incorporated into traditional recipes, adding a distinct flavor to the cuisine. Similarly, in Tamil cuisine, மத்தி மீன் is highly cherished and utilized in various dishes due to its unique taste and abundance of omega-3 fatty acids and protein.
Mathi fish, regardless of the language term used, offers a delightful blend of taste and nutritional value. Its availability in local markets ensures that people can enjoy its flavorsome characteristics and harness its health-promoting properties.
Whether it's mathi fish in Hindi, sardine fish in English, or mathi fish in Tamil, this versatile fish continues to captivate seafood enthusiasts with its culinary versatility and nourishing attributes.
Nutritional value of mathi fish or sardine fish
The nutritional facts of mathi fish are presented in the nutrition table, offering essential information about its serving size, calorie content, macronutrients, vitamins, minerals, and other important nutrients.
This detailed breakdown is valuable for individuals who wish to make informed decisions about their diet and fully understand the nutritional advantages associated with incorporating mathi fish into their meals.
Serving Size 2 Ounce-weight (56.7 g)
Calories118
| Nutrition | Amount | % Daily value |
| --- | --- | --- |
| Total Fat | 6 g | 8% |
| Saturated Fat | 1 g | 5% |
| Trans Fat | 0 g |  – |
| Cholesterol | 81 mg | 27% |
| Sodium | 174 mg | 8% |
| Potassium | 0 mg | 0% |
| Total Carbohydrate | 0 g | 0% |
| Dietary Fiber | 0 g | 0% |
| Sugar | 0 g |  – |
| Protein | 14 g | 28% |
| Vitamin C |  – | 0% |
| Iron |  – | 11% |
| Vitamin B6 |  – | 0% |
| Magnesium |  – | 0% |
| Calcium |  – | 17% |
| Vitamin D |  – | 0% |
| Cobalamin |  – | 0% |
| Vitamin A |  – | 1% |
Health benefits of mathi fish or sardine fish
1. Reduced risk of heart disease
The benefits of sardine fish in your diet can provide substantial health advantages, particularly in decreasing the likelihood of heart disease. Moreover, mathi fish or sardine fish are abundant sources of omega-3 fatty acids, offering a plentiful supply of these essential nutrients, specifically eicosapentaenoic acid (EPA) and docosahexaenoic acid (DHA), which extensive research has shown to have a positive impact on cardiovascular well-being.
Consuming mathi fish or sardine fish can help reduce triglyceride levels, minimize inflammation in blood vessels, prevent blood clotting, and maintain optimal blood pressure. Regularly including mathi fish in your meals has been consistently linked to a decreased risk of heart conditions, including coronary artery disease, heart attacks, and strokes.
Additionally, mathi fish possess antioxidant properties that shield the heart and blood vessels against the detrimental impact of oxidative stress and free radicals, safeguarding their overall health.
To maximize the cardiovascular benefits, it is recommended to include mathi fish in your diet two to three times a week. It is essential to opt for healthier cooking methods like grilling, baking, or steaming to preserve the nutritional integrity of these fish.
By incorporating mathi fish into your meals, you can take proactive steps to promote a healthy heart and reduce the risk of cardiovascular conditions.
2. Promotes optimal fetal development
Ensuring optimal fetal development is crucial during pregnancy to promote the well-being of both the mother and the baby. A key aspect of achieving this is through a diet that includes nutrient-dense foods, providing essential components for the baby's growth.
Mathi fish, also known as Indian mackerel, can be a valuable addition to a pregnant woman's diet due to its nutritious composition. Mathi fish is highly regarded as a valuable source of high-quality protein, along with being a rich reservoir of nourishing elements such as omega-3 fatty acids, essential vitamins, and minerals.
The protein present in mathi fish plays a vital role in actively supporting the growth and development of the baby's brain, nervous system, and overall well-being. The presence of omega-3 fatty acids, namely EPA and DHA, in mathi fish plays a vital role in supporting the healthy development of the fetal brain and eyes.
Additionally, this fish provides vital vitamins and minerals like vitamin D, vitamin B12, iodine, and selenium, which support the baby's bone development, immune system, and general well-being. It is important to choose fish with low mercury content, and mathi fish generally has lower levels.
Incorporating mathi fish into a well-balanced and diverse diet, along with receiving proper prenatal care, can contribute to optimal fetal development and a healthy pregnancy.
3. Better brain health
Maintaining optimal brain health is crucial for overall well-being. Making conscious choices to support brain health through a nutritious diet, regular exercise, quality sleep, and stress management can have long-term benefits for mental clarity, memory, and cognitive performance.
Mathi fish or sardine fish are excellent options for promoting brain health due to their rich nutritional profile, being abundant in omega-3 fatty acids, particularly EPA and DHA. These fatty acids support brain cell structure and function, enhancing communication between neurons and improving cognitive function.
Anti-inflammatory properties aid in reducing brain inflammation associated with cognitive decline and diseases affecting the brain's health. Additionally, mathi fish or sardine fish provide essential nutrients like vitamin D, vitamin B12, and selenium, which protect the brain and aid in neurotransmitter production.
Incorporating mathi fish or sardine fish into the diet two to three times a week using healthier cooking methods can maximize their brain health benefits. It's important to maintain a balanced diet and a healthy lifestyle overall, incorporating a variety of fruits, vegetables and lean proteins for optimal brain health.
By prioritizing brain health through conscious lifestyle choices and incorporating brain-boosting foods like mathi fish or sardine fish, individuals can support their cognitive abilities and enjoy a sharper, more resilient mind.
4. Stronger bones
Promoting strong and healthy bones is crucial for overall physical well-being and an active lifestyle, and achieving this goal involves consuming a diet rich in nutrients essential for bone health.
Mathi fish or sardine fish can be a valuable addition to your diet as they are abundant sources of calcium, phosphorus, and vitamin D, all of which are vital for maintaining optimal bone health. Calcium contributes to bone density and strength, reducing the risk of fractures and osteoporosis.
These fish also provide phosphorus, which works together with calcium to build and maintain bone structure, promoting strength and integrity.
Incorporating mathi fish or sardine fish into a well-rounded diet that includes other calcium-rich foods like dairy products, leafy greens, and fortified foods can contribute to the development of stronger bones. It is important to have a diverse diet to ensure sufficient intake of calcium, phosphorus, and vitamin D.
Adding mathi fish or sardine fish to your regular diet can fortify your bones, decrease the risk of bone-related disorders, and maintain a robust skeletal system, allowing for an active and healthy lifestyle.
5. Increased nerve function
Optimizing nerve function is crucial for overall health and effective communication within the body. Attaining this can be accomplished by incorporating a well-balanced diet, engaging in consistent physical activity, and ensuring sufficient periods of rest.
Diet plays a vital role in supporting nerve health by incorporating specific nutrients that enhance nerve function, such as omega-3 fatty acids from fish like sardine, and essential vitamins and minerals like B vitamins (B12 and folate), vitamin E, magnesium, and calcium.
Regular exercise improves blood flow, oxygenation, and weight management, reducing the risk of nerve-related conditions. Adequate rest and quality sleep are important for nerve cell repair and optimal signaling.
Reducing stress levels through activities like meditation, yoga, or hobbies is crucial for maintaining healthy nerve function. By incorporating a balanced diet, regular exercise, sufficient rest, and stress management techniques, you can promote increased nerve function and maintain optimal nerve health, supporting overall well-being.
6. High blood pressure
Maintaining optimal blood pressure levels is crucial for overall well-being and reducing the likelihood of cardiovascular disorders. Various factors contribute to the management of hypertension and the promotion of cardiovascular health.
Including a variety of different foods in your diet, including fruits, vegetables, whole grains, lean proteins, and low-fat dairy products, can help regulate blood pressure by reducing sodium intake and providing adequate amounts of potassium, fiber, and antioxidants.
Reducing sodium consumption is pivotal and can be achieved by favoring fresh, unprocessed foods and utilizing herbs and spices in lieu of salt. Engaging in regular physical activities like brisk walking, jogging, or swimming, as well as incorporating muscle-strengthening exercises, contributes to the reduction of blood pressure.
Effectively managing stress through techniques such as deep breathing exercises, meditation, and pursuing enjoyable hobbies significantly aids in controlling high blood pressure. It is advisable to limit alcohol consumption.
By embracing a health-conscious lifestyle that encompasses a balanced diet, regular physical activity, stress management, moderate alcohol intake, and consistent monitoring, one can foster healthy blood pressure levels and diminish the risk of cardiovascular ailments.
7. Kidney stone
Kidney stones, a painful condition affecting kidney function, can form due to factors like dehydration, specific dietary components, and certain medical conditions. Proper hydration is crucial for prevention, diluting urine and avoiding substance buildup, especially in hot weather or during physical activity.
Dietary adjustments, such as limiting oxalate-rich foods (e.g., spinach, rhubarb) for calcium oxalate stones and maintaining a balanced diet, help reduce risk. Controlling salt intake is vital as excess sodium increases urinary calcium levels, contributing to stone formation.
Choosing fresh, whole foods over processed ones manages salt intake. Adequate dietary calcium intake is recommended as it binds with oxalate, reducing the risk of calcium-based stones. Sources include low-fat dairy, fortified plant-based milks, and leafy greens.
Prioritizing hydration, dietary adjustments, salt control, adequate dietary calcium, a healthy weight, and professional guidance reduce the risk of kidney stone formation, promoting kidney health.
Difference between salai fish vs mathi fish
Salai fish and mathi fish are two distinct types of fish, each with its own unique qualities that are widely utilized in culinary preparations. Salai fish, which is also referred to as Indian salmon or seer fish, is well-known for its flavorful and sturdy texture.
It offers versatility in cooking methods like grilling, frying, or baking and is valued for its subtle and mildly sweet flavor. With its high oil content, salai fish remains moist and flavorful when cooked. On the other hand, mathi fish, also referred to as Indian sardine, offers its own set of characteristics.
It boasts an intense, slightly salty taste and tender texture, making it a popular choice in Indian and Mediterranean cuisines. Mathi fish is often marinated, fried, or included in curries and stews, showcasing its distinct flavor profile and delicate flesh.
Both salai fish and mathi fish provide valuable nutritional benefits. Salai fish is a good source of protein, omega-3 fatty acids, and essential minerals like selenium and iodine. Meanwhile, mathi fish, being an oily fish, is notably rich in omega-3 fatty acids, known for their positive impact on heart health, brain function, and inflammation reduction.
Ultimately, the preference between salai fish and mathi fish depends on personal taste and texture preferences. Salai fish appeals to those who enjoy a stronger fish flavor and prefer a meatier texture, while mathi fish offers a unique and flavorful experience with its distinct taste and tender flesh.
Both fish varieties can be incorporated into a healthy and balanced diet, providing valuable nutrients. It is important to ensure the fish is sourced from reliable suppliers and prepared using appropriate cooking methods to ensure food safety and enhance the fish's flavor and texture.
Availability of mathi fish or Sardine fish
Mathi fish, also known as sardine fish, is abundantly available in coastal regions of India, including states like Kerala, Tamil Nadu, Andhra Pradesh, Karnataka, and Maharashtra. In Tamil Nadu, it can be found in coastal cities such as Chennai, Tuticorin, and Nagapattinam, while in Karnataka, it is commonly found in Mangalore, Udupi, and Karwar.
In Maharashtra, Mumbai, Ratnagiri, and Sindhudurg are known for their mathi fish supply. These regions boast a thriving fishing industry and a rich marine ecosystem, ensuring a steady availability of mathi fish in local markets and its integration into the regional seafood-centric cuisine.
In Karnataka, specifically in Bangalore, mathi fish is highly sought after by seafood enthusiasts. Bangalore, being a major city in Karnataka, enjoys access to the coastal areas where mathi fish is abundant.
The city's residents and visitors can indulge in the delicious flavors of mathi fish, which is widely available in seafood markets and popular eateries. Moreover, with the advancement of technology, it is now possible to purchase mathi fish online, providing convenience and accessibility to seafood lovers.
Outside of India, mathi fish holds significant popularity in countries along the Indian Ocean and the Mediterranean Sea. In Sri Lanka, it is a staple in coastal areas such as Colombo, Galle, and Trincomalee.
In Bangladesh, Sardine is found in Chittagong and Cox's Bazar. Maldives is known for its abundant mathi fish in areas like Male, Hulhumale, and Addu City. Similarly, in Pakistan, Karachi, Gwadar, and Pasni are places where mathi fish is commonly found and cherished as a key ingredient in traditional cuisine.
Cost of mathi fish or sardine fish
The price of mathi fish, also known as sardine fish, can fluctuate based on the specific location and prevailing market conditions. In India, the mathi fish rate is generally around Rs 180 per kilogram.
While the mathi fish rate is generally around Rs 180 per kilogram in India, Coimbatore offers mathi fish at a lower price of approximately Rs 100 per kilogram. However, it's important to note that these prices are subject to change due to factors like demand, supply, and seasonal variations.
In Sri Lanka, mathi fish is priced at around $3.59 per kilogram, making it an affordable seafood choice for coastal communities and consumers. Similarly, in Bangladesh and other foreign countries, Sardine fish prices can fluctuate.
The mathi fish rate in Coimbatore may differ from rates in other regions, influenced by factors such as local market dynamics, demand, and supply. When purchasing mathi fish or sardine fish, consumers should consider factors such as freshness, quality, sustainability, and the mathi fish rate in Coimbatore.
It's advisable to prioritize reliable sources that follow proper fishing practices to ensure the fish is fresh and of good quality. Mathi fish remains popular among seafood enthusiasts due to its affordability, versatility in culinary preparations, and nutritional value.
Recipes of Mathi fish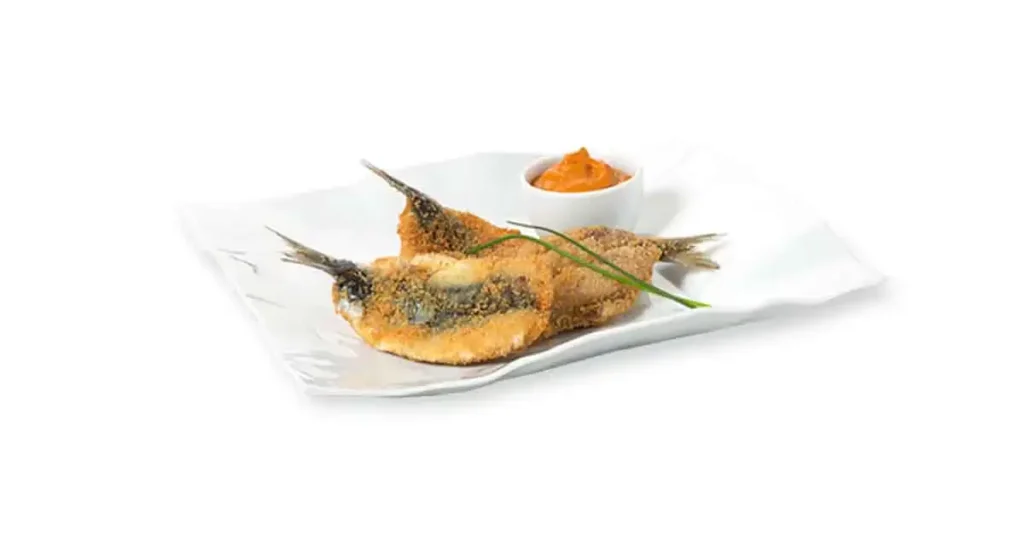 Mathi fish fry recipe
Ingredients:
Sardine Fish
10 sprigs of Curry leaves (with the stem left whole)
1 tsp Turmeric powder
1 tsp Black Pepper Powder
2 tsp Kashmiri Chilli powder
Salt to taste
¼ cup Coconut Oil
1 tbsp Lemon Juice (or to taste)
1-inch piece of Ginger
6 cloves of Garlic
4 Shallots/Sambar Onions
Instructions:
Begin by cleaning the fish and making slashes in it.
In a blender, combine ginger, garlic, and shallots, and blend to obtain a rough puree.
Add turmeric powder, chilli powder, black pepper powder, and salt to the puree. Mix well.
Stir in lemon juice and coconut oil to form a paste.
Coat the fish thoroughly with the prepared masala paste and let it marinate for 20-30 minutes.
Preheat a non-stick tawa and place the curry leaves, along with their stems, onto it.
Arrange the fish that has been marinated on top of the curry leaves and let it cook for 5 minutes on a single side. Turn the fish around and continue cooking for another 5 minutes on the opposite side.
Carefully remove the fish from the pan along with the curry leaves.
Serve the delicious Mathi Fish Fry hot and enjoy!
Please note that this recipe provides a basic guideline, and you can adjust the seasonings and cooking time according to your taste and preferences.
Conclusion
Throughout our discussion, we extensively explored the characteristics and care requirements of Mathi fish, commonly referred to as sardine fish in English. We also delved into the topic of pricing and explored the diverse purchasing options available, whether through physical stores or online platforms.
While we highlighted the numerous advantages of Mathi fish, it was equally important to recognize potential disadvantages. Additionally, we discussed its availability in the local market and considered various aspects related to its cost.
Frequently asked questions
1. Does consuming Mathi fish have any potential connection or impact on back pain?
There is no scientific proof of a direct link between eating Mathi fish and having back pain. However, individuals with specific sensitivities or health conditions may find that certain foods, including fish, can impact their pain levels due to factors like inflammation or dietary triggers. If you notice a connection between eating Mathi fish and experiencing back pain, it's best to consult a healthcare professional to investigate any underlying causes or potential sensitivities.
2. What are some popular Mathi fish recipes?
Mathi fish can be used in a variety of recipes, including Mathi fish fry, curries, grilled Mathi fish, and Mathi fish masala. These recipes often include a blend of spices, herbs, and marinades to enhance the flavor of the fish.
3. Can Mathi fish be frozen?
Yes, Mathi fish can be frozen to extend its shelf life. It is recommended to clean the fish thoroughly, removing any scales or guts, before freezing. The fish should be placed in airtight freezer-safe bags or containers to prevent freezer burn. It is important to label the packaging with the date of freezing to keep track of its freshness.
4. Where can I buy Mathi fish?
Mathi fish can be purchased from various sources such as local fish markets, supermarkets, online seafood retailers, fishermen's wharves, and local fishermen's co-ops. Ensure to choose a reputable source, prioritize freshness, and inquire about sustainability and quality certifications.