Kale, also known as Brassica oleracea, is a nutrient-dense leafy green vegetable that belongs to the cabbage family. Revered for its exceptional health benefits and versatility in culinary creations, Kale has surged in popularity as a staple ingredient in many cuisines worldwide.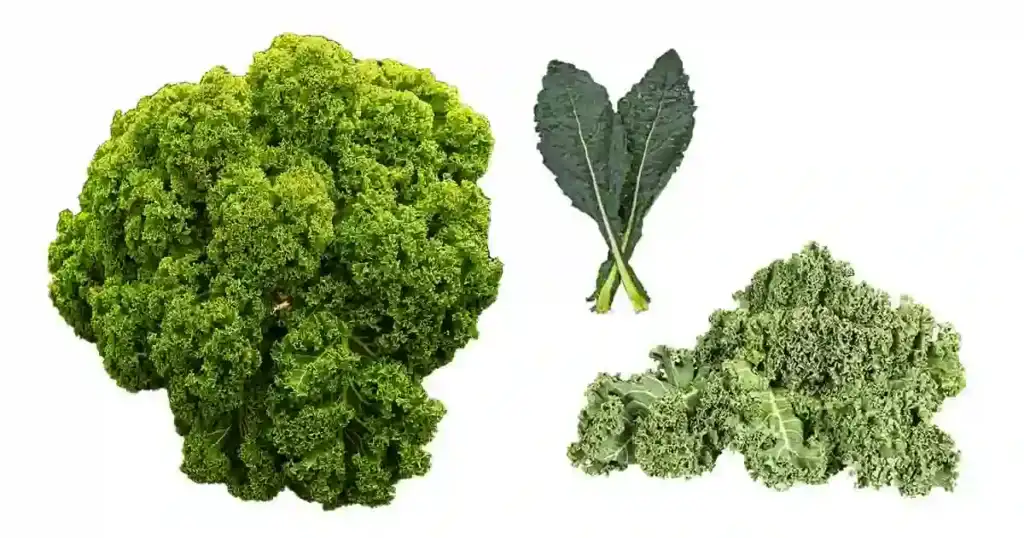 You can gather many informative points about Kale from the article below. Like – Kale in Telugu, its cost, nutritional value, health benefits of kale, uses, popularity, availability of kale leaves in the local area, and many more.
| | |
| --- | --- |
| Telugu name | Endu Koora |
| Kingdom | Plantae |
| Division | Angiosperms |
| Class | Eudicots |
| Order | Brassicales |
| Family | Brassicaceae |
| Genus | Brassica |
| Species | Brassica oleracea |
wiki
Kale in Telugu name
Endu Koora is the name for Kale in Telugu language. They are widely known as Brassica oleracea, a nutrient-dense leafy green vegetable belonging to the cabbage family. Revered for its exceptional health benefits and versatility in culinary creations, Kale has surged in popularity as a staple ingredient in many cuisines worldwide.
In some Indian recipes, Kale can be used in stir-fries, salads and curries. It's added to dishes like saag or other leafy green-based curries. Kale chips have become a trendy and healthy snack option.
The leaves are baked or dehydrated to create crispy, flavorful chips. As with any ingredient, creative cooks might find new and unique ways to incorporate Kale into traditional Indian dishes or fusion recipes.
Nutritional Value of Kale
Kale is highly regarded for its exceptional nutritional value. It's considered a super food due to of high density concentration of vitamins, minerals, and other beneficial compounds. Here's an overview of the nutritional content of Kale (per 100 grams, raw):
| Nutrition | Values |
| --- | --- |
| Calories | 33 kcal |
| Carbohydrates | 5.63 g |
| Dietary Fiber | 1.6 g |
| Sugars | 1.25 g |
| Protein | 2.92 g |
| Fat | 0.93 g |
| Saturated Fat | 0.1 g |
| Monounsaturated Fat | 0.1 g |
| Polyunsaturated Fat | 0.33 g |
| Vitamins and Minerals | Quantity |
| --- | --- |
| Vitamin A | 9990 IU |
| Vitamin C | 93.4 mg |
| Vitamin K | 817 mg |
| Vitamin E | 1.54 mg |
| Vitamin B6 | 0.271 mg |
| Folate | 141 mg |
| Calcium | 254 mg |
| Iron | 1.47 mg |
| Magnesium | 47 mg |
| Potassium | 491 mg |
| Phosphorus | 92 mg |
Health Benefits of Kale
Kale is often praised for its numerous health benefits due to its rich nutritional profile. Here are some of the potential health benefits of consuming kale:
Rich in Nutrients
High in Antioxidants
Anti-Inflammatory Properties
Heart Health
Good for Bone Health
Good for Eye Health
Digestive Health
Good for Weight Management
Cancer Prevention
Blood Sugar Regulation
Good for Brain Health
Side Effects of Kale
While Kale is a nutritious vegetable, consuming it in excessive amounts or in certain situations could lead to potential side effects of kale for some individuals. Here are some considerations:
Thyroid Function Interference
Digestive Distress
Oxalates and Kidney Stones
Medication Interactions
Allergies
FODMAPs and Digestive Sensitivity
Pesticide Residues
Blood Sugar Concerns
Different Varieties of Kale
There are several varieties of Kale, each with its own unique characteristics in terms of flavour, texture, and appearance. Here are some of the different varieties of Kale:
Curly Kale (Scots Kale, Winterbor Kale)
Lacinato Kale (Dinosaur Kale, Tuscan Kale)
Red Russian Kale
Siberian Kale
Premier Kale
Redbor Kale
White Russian Kale
Chinese Kale (Chinese Broccoli, Gai Lan)
Cavolo Nero (Black Kale, Dino Kale)
These are just some examples of the kale varieties available. Each variety offers its own combination of flavours and textures, making Kale a versatile ingredient for a wide range of culinary creations.
Price of Kale in Telugu areas
The Price of Kale in Telugu areas can vary widely depending on factors like location, season, availability, and whether the Kale is conventionally grown or organic. Market prices can also change over time due to supply and demand fluctuations.
To get the most accurate and up-to-date information on the market value of Kale, I recommend checking with local grocery stores, farmers' markets, or online retailers in your specific area.
Generally, fresh kale bunches could range from $1 to $3 USD on average, with organic Kale tending to be slightly more expensive. Pre-packaged kale products, such as salads or chopped Kale, might be priced higher due to the added convenience. Frozen kale and kale chips also have varying price ranges.
For the most current and accurate pricing information, reach out to retailers or check online marketplaces in your region. Keep in mind that prices can vary not only by location but also by the time of year and other market factors. In india you can easily get kale from online stores with having the price at Rs.70-Rs.100 Per 100-200 gram kale.
Conclusion
In conclusion, Kale in Telugu also known as Endu Koora is a highly nutritious leafy green vegetable that has gained popularity for its numerous health benefits. It belongs to the Brassica family and is known for its rich content of vitamins, minerals, antioxidants, and other bioactive compounds.
Embodying Kale into your diet can be a valuable way to boost your nutrient intake and promote overall health. It's important to enjoy Kale as part of a diverse and balanced diet, alongside other vegetables and foods, to maximize its benefits.
Frequently Asked Questions
1. Is Kale suitable for people with certain dietary restrictions?
Kale is generally suitable for most dietary preferences, including vegetarian, vegan, and gluten-free diets. However, individuals with thyroid issues or certain sensitivities may need to moderate their intake.
2. Can I eat Kale raw?
Yes, Kale can be eaten raw, especially when added to salads or blended into smoothies. Massaging the Kale with oil and a bit of salt can help improve its texture and flavour when eaten raw.
If you have any health problem like digeastion issue or stomach problem like IBS(Irritable bowel syndrome), GERD, Loose motions, kidney stone, allergy problem, blood pressure related problem, blood sugar problem then you must consult your doctor or your dietician before taking any food.  
3. Can Kale be cooked?
Absolutely. Kale can be cooked by sautéing, steaming, boiling, or baking. Cooking can slightly alter the flavour and texture of Kale and make it more palatable for some individuals.
4. Is organic Kale better than conventionally grown Kale?
Organic Kale is grown without synthetic pesticides and fertilizers. While it may have fewer pesticide residues, both organic and conventionally grown Kale offer similar nutritional benefits.
5. How do I store Kale?
Always store unwashed Kale in a plastic bag in the refrigerator. It's best to use it within a few days to retain its freshness and nutritional value.