Garlic, scientifically referred to as "Allium sativum," is a pungent and flavorful herb that has been cherished for centuries both as a culinary ingredient and for its potential health benefits. This bulbous plant is a member of the onion family and is recognized for its distinct aroma, strong taste, and numerous culinary and medicinal applications.
You can gather many informative points about garlic from the article below. Like – Garlic in Tamil name, its cost, nutritional value, health benefits, uses, popularity, availability in the local area, and many more.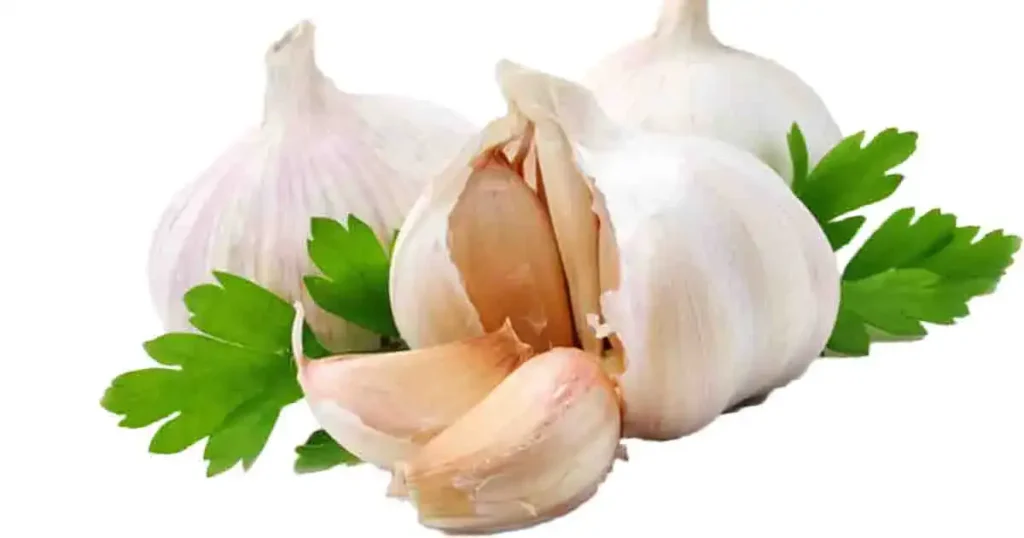 Garlic in Tamil name
| | |
| --- | --- |
| English name | Garlic |
| Tamil name | Puntu |
| Kingdom | Plantae |
| Clade | Angiosperms |
| Clade | Monocots |
| Order | Asparagales |
| Family | Amaryllidaceae |
| Subfamily | Allioideae |
| Genus | Allium |
| Species | Allium sativum |
wiki
Puntu is the Tamil name for garlic. Garlic (Allium sativum) has been used for various purposes in Tamil Nadu, India, for a long time. It holds both culinary and traditional medicinal significance.
It is a staple ingredient in Tamil Nadu cuisine. It's often used to add flavour and aroma to various dishes, including curries, chutneys, and rice preparations. It is commonly used for tempering (tadka) in South Indian dishes. It's added to hot oil and other spices to enhance the dish's flavour.
So garlic has been used in various cultural and religious practices in Tamil Nadu. It's sometimes included in offerings during rituals or ceremonies.
Health Benefits of Garlic
Garlic (Allium sativum) has been recognized for its potential health benefits for centuries. Many of its beneficial properties are attributed to its rich content of sulfur compounds, including allicin, which is responsible for its distinctive odour and flavour.
Keep in mind that while garlic has been studied for its potential benefits, individual responses can vary, and it's important to talk with a healthcare professional before consuming it in your diet or health regimen. Here are some potential health benefits of garlic:
Cardiovascular Health
Lower blood pressure
Lower Cholesterol Levels
Antioxidant Properties
Immune System Support
Anti-Inflammatory Effects
Digestive Health
Cancer Prevention
Detoxification
Cold and Flu Relief
Bone Health
Diabetes Management
Side Effects of Garlic
While garlic (Allium sativum) offers various prospective health benefits, it can also cause various side effects and interactions that individuals should be aware of. Here are some potential side effects and considerations associated with consuming garlic:
Digestive Distress
Bad Breath and Body Odor
Allergic Reactions
Interaction with Medications
Bleeding Risk
Gastrointestinal Irritation
Reduced Blood Sugar Levels
Interaction with Immunosuppressants
Pregnancy and Breastfeeding
Strong Flavour and Aroma
Different Varieties of Garlic
There are numerous varieties of garlic, each with its own unique flavour, aroma, and characteristics. These variations often stem from differences in growing conditions, cultivation methods, and genetic traits. Here are some popular varieties of garlic:
Softneck Garlic
Silverskin Garlic
Artichoke Garlic
Hardneck Garlic
Rocambole Garlic
Porcelain Garlic
Purple Stripe Garlic
Marbled Purple Stripe Garlic
Elephant Garlic
Creole Garlic
Asian Garlic
Turban Garlic
Black Garlic
Remember that the flavour and characteristics of garlic can differ based on factors such as soil composition, climate, and growing practices. Additionally, the availability of different garlic varieties can vary depending on your location and local markets.
If you're interested in trying various garlic varieties, consider sourcing them from local farmers' markets, speciality stores, or online suppliers that offer a wide range of options.
Some photos of Garlic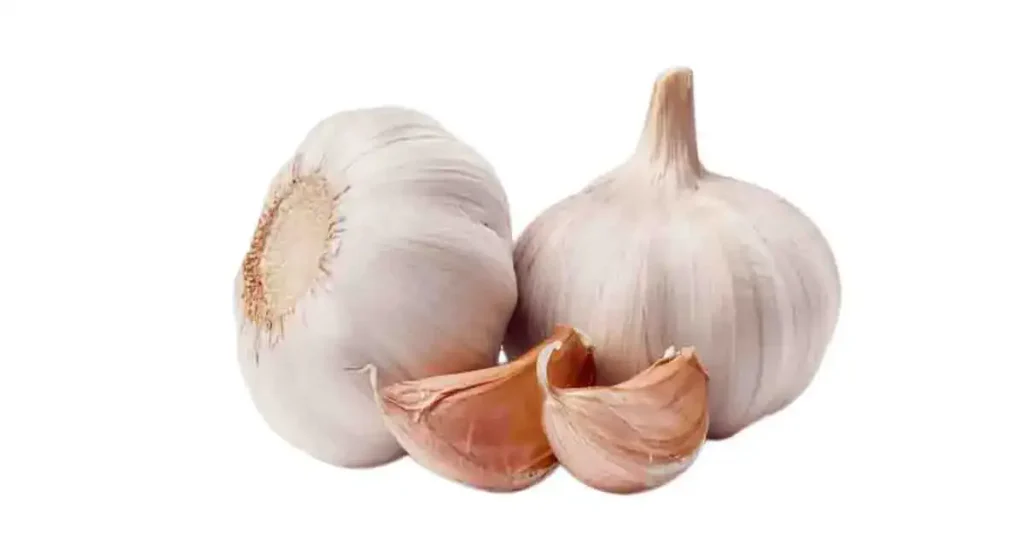 Nutritional value of garlic
Garlic (Allium sativum) is valued for its flavour and culinary uses and its potential health benefits due to its nutritional composition. Here's a general overview of the nutritional value of raw garlic per 100 grams:
| Nutritions | Values |
| --- | --- |
| Calories | 149 kcal |
| Carbohydrates | 33.06 g |
| Dietary Fibre | 2.1 g |
| Sugars | 1 g |
| Protein | 6.36 g |
| Fat | 0.5 g |
| Saturated Fat | 0.089 g |
| Monounsaturated Fat | 0.015 g |
| Polyunsaturated Fat | 0.259 g |
| Vitamins and Minerals | Quantity |
| --- | --- |
| Vitamin C | 31.2 mg |
| Vitamin B6 (Pyridoxine) | 1.235 mg |
| Manganese | 1.672 mg |
| Selenium | 14.2 mg |
| Iron | 1.7 mg |
| Potassium | 401 mg |
| Phosphorus | 153 mg |
| Magnesium | 25 mg |
| Calcium | 181 mg |
Market Value of Garlic in Tamil areas
The market value of garlic can vary widely based on factors such as the variety of garlic, quality, region, supply and demand dynamics, and the form in which it is sold (fresh, dried, processed, etc.). Prices can fluctuate seasonally due to various market conditions.
Fresh Garlic
The price of fresh garlic is often influenced by factors such as the size of the bulbs, the variety, and the region of cultivation.
Prices can differ greatly based on supply and demand. For instance, prices might be lower during the peak harvesting season and higher during times of lower supply.
Local markets and farmers' markets might offer fresh garlic at different prices compared to larger grocery store chains.
Processed Garlic
Processed garlic products, such as garlic powder, garlic paste, and garlic-infused oils, can also have varying market values.
Factors like processing methods, packaging, and brand reputation can influence the value of processed garlic.
Imported Garlic
In regions where garlic is not commonly grown, imported garlic might have a higher market value due to transportation costs, import duties, and other factors.
Organic Garlic
Organic garlic tends to command a higher price compared to conventionally grown garlic due to the additional costs associated with organic farming practices.
Value-Added Products
Products like black garlic, which involves a fermentation process, can have a premium price due to the specialized production methods and unique flavour.
Conclusion
In conclusion, garlic, also known as puntu in Tamil, is a versatile and widely used ingredient that offers both a culinary delight and potential health benefits. It has been valued for its distinct flavour, aroma, and medicinal properties throughout history.
Frequently Asked Questions
1. How do I use garlic in cooking?
Garlic can be used in various forms: fresh, minced, chopped, crushed, or even roasted. It's added to dishes at the beginning of cooking for a milder flavour or towards the end for a stronger taste.
2. Can I consume garlic raw?
Yes, garlic can be consumed raw, but its flavour can be quite strong. Raw garlic is often used in salads, dressings, and sauces.
3. How do I store garlic?
Always store fresh garlic in a cool, dry place with good air circulation. Avoid storing it in the refrigerator, as moisture can lead to sprouting and spoilage. Processed garlic products should be stored according to package instructions.
4. What's the difference between garlic powder and fresh garlic?
Garlic powder is composed of dehydrated garlic and has a milder flavour compared to fresh garlic. It's often used as a convenient substitute in recipes.