Singhara fish, a notable freshwater species in India known by its local name, thrives in calm and slow-moving freshwater bodies like rivers, lakes, and ponds. With its distinctive features, including elongated whisker-like barbels and a scaleless body, it has a widespread distribution in India, particularly in renowned rivers such as the Ganges, Brahmaputra, and Yamuna.
In Indian cuisine, Singhara fish holds significant culinary value due to its delicate flavour and tender flesh. It is frequently utilized in traditional recipes and culinary practices, reflecting its cultural importance in the country.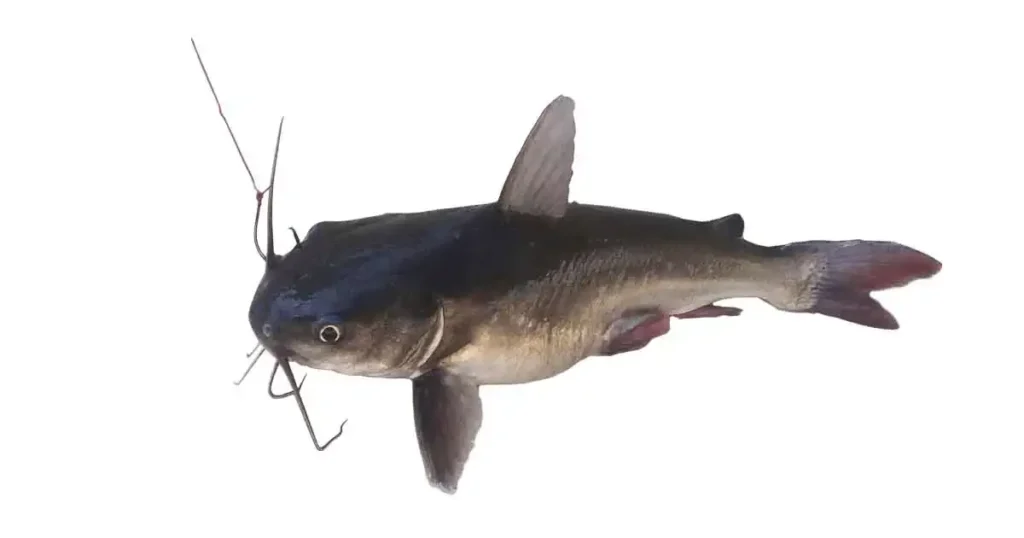 Beyond India, Singhara fish is also found in other foreign countries with suitable freshwater habitats, notably in Southeast Asian regions like Bangladesh, Nepal, Myanmar, and Thailand. These countries incorporate Singhara fish into their local cuisines, playing a crucial role in the creation of cherished traditional dishes.
Overall, Singhara fish in India and abroad is a fascinating freshwater species that contributes to the culinary diversity and cultural heritage of the regions it inhabits. Its unique characteristics and gastronomic significance make it an intriguing component of both local and international cuisine.
This comprehensive article offers an in-depth exploration of the English name of singhara fish, examining a wide range of topics including its price, health benefits, nutrition facts, different types, recipes, popularity, and availability.
By delving into these aspects, the article aims to provide readers with valuable information and insightful perspectives, enabling them to develop a comprehensive understanding of this fish variety.
| | |
| --- | --- |
| English name | catfish |
| Kingdom | Animalia |
| Phylum | Chorodata |
| Class | Actinopterygii |
| (unranked) | Otophysi |
| Order | Siluriformes |
wiki
Singhara fish in English name
Singhara fish, commonly known as catfish in English, is a significant freshwater species. It is characterized by its whisker-like barbels and scaleless body, thriving in various freshwater habitats such as rivers, lakes, and ponds.
Catfish are highly regarded for their tender flesh and delicate flavour, making them a popular choice in cuisines worldwide. In Hindi, singhara fish is referred to as singhada fish and is highly valued for its unique taste and texture, playing a crucial role in Indian culinary traditions.
Similarly, in Tamil, singhara fish is called kelluthi and holds a prominent position in Tamil Nadu and other Tamil-speaking regions. Kelluthi fish is known for its distinct qualities and is used in a wide range of traditional Tamil dishes, enhancing the richness and flavours of the region's culinary heritage.
Overall, singhara fish, also known as catfish in English, singhada fish in Hindi, and kelluthi in Tamil, captivates both food enthusiasts and cultural enthusiasts due to its versatile culinary applications and regional importance.
Nutritional value of Singhara or Catfish
The nutrition table presents crucial information regarding the nutritional facts of singhara fish. It offers a detailed breakdown of the serving size, calorie content, macronutrients, vitamins, minerals, and other significant nutrients found in cat fish.
This data is particularly valuable for individuals who wish to make informed decisions about their dietary choices and understand the nutritional advantages associated with including singhara fish in their meals.
A 3.5-ounce (100-gram) serving of Cat fish
Calories:- 105
| Nutrition | Amount | %DV |
| --- | --- | --- |
| Fat | 2.9 gm | – |
| Protein | 18 gm | – |
| Sodium | 50 gm | – |
| Vitamin B12 | – | 121% |
| Selenium | – | 26% |
| Phosphorus | – | 24% |
| Thiamine | – | 15% |
| Potassium | – | 19% |
| Cholesterol | – | 24% |
| Omega-3 fatty acids | 237 mg | – |
| Omega-6 fatty acids | 337 mg | – |
Health benefits of Singhara or Catfish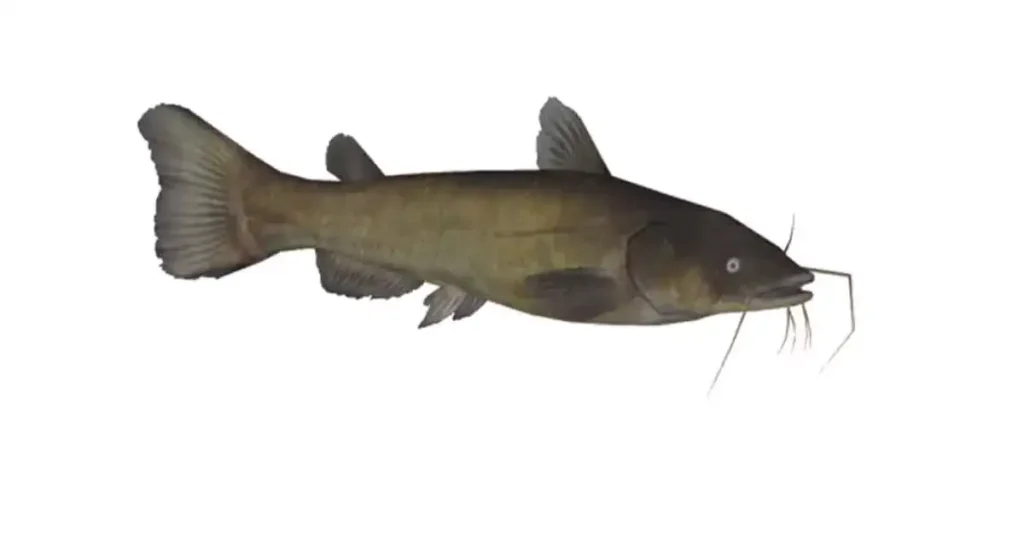 1. Improves brain health
Cat fish is not only known for its delectable flavour but also for its numerous health benefits, particularly its ability to enhance brain health. The presence of omega-3 fatty acids in singhara fish is crucial for the maintenance of brain cell structure and the facilitation of effective communication among neurons.
Regular consumption of singhara fish can enhance cognitive abilities, improve memory and attention, and reduce the risk of age-related cognitive decline, Alzheimer's, and dementia. Cat fish is also a good source of vitamin B12 and folate, important nutrients for brain health.
Vitamin B12 aids in neurotransmitter production, regulating mood and cognitive processes, while folate is crucial for brain development, especially during pregnancy and early childhood. Including cat fish in your diet can provide these beneficial nutrients and contribute to better brain health.
2. Improves heart health
Singhara fish offers significant benefits for heart health through its incorporation of various factors that promote cardiovascular well-being. These omega-3 fatty acids possess anti-inflammatory properties that effectively combat heart disease. Moreover, cat fish's low saturated fat and cholesterol content make it an optimal dietary choice for maintaining heart health.
By substituting high-saturated fat foods with singhara fish, individuals can support healthy cholesterol levels and reduce the risk of arterial plaque formation. This fish is also rich in heart-healthy minerals like potassium and magnesium, which contribute to blood pressure regulation and the maintenance of a normal heart rhythm.
Additionally, singhara fish acts as a lean source of protein, vital for the growth, repair, and maintenance of heart tissues. Including cat fish in a well-balanced diet not only provides high-quality protein but also minimizes the intake of unhealthy fats. Embracing the benefits of singhara fish, individuals can greatly enhance their overall heart health and well-being.
3. Prevents depression
Promoting mental well-being is essential in preventing depression, and the consumption of singhara fish can play a significant role in achieving this objective. Due to its significant levels of omega-3 fatty acids, cat fish stands out as a valuable source that can contribute to various health benefits. Singhara fish has been linked to a decreased likelihood of depression and enhanced emotional state.
They play a vital role in regulating neurotransmitters like serotonin, which has a significant impact on mood regulation. By incorporating cat fish into their diet, individuals may lower their risk of developing depression and experience enhanced emotional well-being.
Furthermore, singhara fish provides other nutrients that support mental health, including vitamin D, which has been linked to improved mood and a lower risk of depression, as well as minerals like selenium and zinc, which have positive effects on brain function and mental well-being.
It is important to note that singhara fish should not replace professional mental health treatment, and individuals should seek appropriate care and support if experiencing symptoms of depression or any mental health concerns.
Singhara fish can be a valuable addition to a well-rounded diet, complemented by lifestyle factors such as regular exercise, sufficient sleep, stress management, and social support, to promote comprehensive mental well-being
4. Improves muscle strength
Singhara fish is a valuable addition to the diet for improving muscle strength. It is rich in high-quality protein, which supports muscle growth, repair, and maintenance. Cat fish also provides essential nutrients like vitamin D, which aids in calcium absorption and enhances muscle function and strength.
Additionally, it contains muscle-supporting minerals such as potassium and magnesium, crucial for proper muscle contractions and nerve function. While singhara fish can contribute to muscle strength, it should be combined with regular resistance training exercises and a well-balanced diet to optimize results.
Integrating singhara fish into a diverse diet and engaging in strength training exercises can help individuals achieve their muscle strength and fitness goals.
5. Prevent vitamin B12 deficiency
Maintaining an optimal level of vitamin B12 is vital for overall well-being, as this nutrient plays a crucial role in essential bodily functions like red blood cell production, nerve health, and DNA synthesis.
Singhara fish can be a valuable addition to the diet as it is a natural source of vitamin B12. Including cat fish in meals provides an opportunity to boost vitamin B12 intake, particularly for individuals following vegetarian or vegan diets, as plant-based sources of this vitamin are limited.
By incorporating singhara fish into their diet, individuals can help prevent vitamin B12 deficiency and promote overall well-being. It's important to note that those with known deficiencies or dietary restrictions should consult healthcare professionals for personalized advice on meeting their nutritional needs.
Side effects of Singhara fish or Catfish
A] Pregnant Women
1. Mercury Concern
Pregnant women should exercise caution regarding their consumption of singhara fish due to the potential presence of mercury. The presence of mercury can pose risks to the developing fetus, making it advisable to limit the intake of fish with elevated mercury levels, including cat fish.
By reducing the consumption of singhara fish and other fish high in mercury, pregnant women can mitigate the risk of mercury toxicity and ensure the well-being of their unborn child.
2. Allergy Risk
Some individuals may have allergies or sensitivities to fish. Pregnant women should be aware of the possibility of allergic reactions and monitor for any adverse symptoms if they consume singhara fish.
B] Elderly
1. Digestive Issues
Singhara fish, like other seafood, may be challenging to digest for elderly individuals with sensitive digestive systems. It can lead to discomfort such as indigestion, bloating, or diarrhea. It is advisable for the elderly to consume cat fish in moderation and pay attention to any digestive reactions.
2. Medication Interactions
It is advisable for older adults who are prescribed certain medications to seek advice from their healthcare professional before adding singhara fish to their diet. It is important to be aware of possible interactions that may occur between the fish and specific medications.
This proactive approach promotes informed decision-making and supports the overall well-being of older adults.
C] Children
1. Allergy Risk
Children, especially those with a history of fish allergies, should be closely monitored if they consume cat fish. Allergic reactions can vary in severity, and immediate medical attention should be sought if any allergic symptoms occur.
2. Bone Hazard
Singhara fish may contain small bones that pose a choking hazard for young children. It is crucial to ensure that the fish is properly deboned before serving it to children to minimize the risk of choking.
It is crucial for pregnant women, the elderly, and parents of children to be aware of these potential side effects and take appropriate precautions.
Cost of Singhara fish or Catfish
In India, the price of cat fish is Rs 450 per kg, reflecting its value as a sought-after seafood delicacy. This price point varies across different regions, showcasing the diverse market dynamics.
In Punjab, the price of Singhara fish is slightly higher, at Rs 530 per kg, due to the region's abundant supply and local demand. Moving to West Bengal, Singhara fish is available at a more affordable price of Rs 400 per kg, making it accessible to a wider range of consumers and contributing to its popularity in regional dishes.
In the northern city of Pune, the price of cat fish stands at a relatively lower rate of Rs 150 per kg, attracting seafood enthusiasts and encouraging culinary exploration. The cost of Singhara fish varies based on factors like availability, demand, and regional preferences.
It's worth noting that in Nigeria, the price of cat fish is ₦1950 per kg, providing an insight into its value in a different market. The popularity and demand for Singhara fish in Nigeria contribute to its higher price compared to India.
Similarly, in the United States, the price of Singhara fish is $1.28 per pound, reflecting its availability and demand within the American market. Whether enjoyed in Punjab, West Bengal, Pune, Nigeria, or the United States, the cost of cat fish reflects its value as a culinary delight.
Availability of Singhara fish or Catfish
Singhara fish, also known as catfish, is highly sought after and easily accessible in various regions of India, Asia, and Bangladesh, making it a favourite among seafood enthusiasts. It can be found in freshwater bodies, such as rivers and ponds, as well as bustling commercial fish markets throughout these areas.
In India, Punjab is renowned for its abundant supply of Singhara fish, thriving in the region's freshwater rivers and ponds. Maharashtra, including cities like Mumbai, Pune, Nagpur, and Kolhapur, boasts a vibrant fish market where cat fish sourced from rivers, lakes, and reservoirs is readily available.
The coastal areas of Karnataka, particularly Mangalore and Udupi, are known for their fresh seafood offerings, including Singhara fish. Additionally, cat fish can be found in states like Uttar Pradesh, Bihar, West Bengal, Andhra Pradesh, Tamil Nadu, and Kerala, where it is commonly found in local fish markets and used in traditional regional dishes.
Beyond India, Bangladesh serves as a prime destination for Singhara fish due to its abundance in the country's rivers and ponds, playing a significant role in Bangladeshi cuisine.
Other Asian countries, such as Thailand, Vietnam, Indonesia, Malaysia, and the Philippines, also feature their own unique variations of catfish species that are popular within their respective local cuisines.
Whether acquired from Punjab's freshwater sources, Maharashtra's bustling fish markets, Karnataka's coastal regions, or Bangladesh's rivers and ponds, cat fish remains a cherished ingredient in diverse culinary preparations.
Its presence extends to other Asian countries, where local variations of catfish species contribute to the rich tapestry of regional cuisines. Whether enjoyed at local markets or savored in restaurants, the availability of Singhara fish continues to captivate taste buds with its delectable culinary offerings.
Ways to cook Singhara fish
There are several ways to cook cat fish, depending on personal preferences and culinary traditions. Here are some common methods of preparing singhara fish:
Grilling
Grilling singhara fish is a popular method that imparts a smoky flavour to the fish. Brush the fish with oil with desired herbs and spices, and cook it on a preheated grill until it is cooked through and has a slight char on the outside.
Baking
Baking singhara fish is a simple and healthy cooking method. Preheat the oven, season the fish with herbs, spices, and a squeeze of lemon juice, and place it in a baking dish. Bake the fish until it is tender and flakes easily with a fork.
Pan-frying
By pan-frying Singhara fish, you can achieve a delectably crisp outer layer while maintaining a moist and tender interior. Start by warming up some oil or butter in a skillet and proceed to season the fish according to your preferences. Proceed to cook it over medium heat until both sides achieve a golden brown hue, resulting in a delightful texture and flavour profile.
Steaming
Steaming singhara fish is a gentle cooking method that helps retain its natural flavours and nutrients. Place the seasoned fish in a steamer basket or on a heatproof plate, and steam it over simmering water until it is cooked through.
Fish Fry Singhara
Singhara fish is often used in making fish fries or fish cutlets. Coat the fish with a seasoned batter or breadcrumb mixture and deep fry until it turns golden and crispy.
Curry
Singhara fish can also be used in various curry preparations. Cook the fish with a blend of spices, aromatic ingredients, and a base of tomato or coconut milk to create a flavourful and hearty curry.
Feel free to explore these cooking methods, including the popular fish fry singhara, and adapt them to your taste preferences. Enjoy the delicious flavors of singhara fish in your favourite culinary creations.
Recipes of Singhara fish
Singhara fish fry recipe
Ingredients:
400 grams of Singhara Fish (catfish)
Lemon juice
1 tablespoon of Ginger-Garlic paste
Salt
2 tablespoons of Red Chili Powder
1 tablespoon of Corn Flour
3 tablespoons of Gram Flour
1 tablespoon of roasted Carom Seeds
2-3 tablespoons of Water
Raw Mango Powder
Instructions:
Begin by placing the Singhara Fish (catfish) in a bowl. Add lemon juice, ginger-garlic paste, and salt to the fish. Mix everything well and let it marinate for 10 minutes.
After 10 minutes, add red chilli powder, corn flour, gram flour, and roasted carom seeds to the fish mixture. Mix thoroughly to coat the fish evenly. If the mixture appears dry, add water gradually until a thick batter consistency is achieved.
Heat oil in a pan for frying. Dip each marinated fish piece into the hot oil, ensuring it is fully coated with the batter Fry the fish on medium flame until it turns brown on all sides.
After achieving the desired level of frying, take the fish out of the pan and shift it into a plate. This will help absorb any excess oil from the fish.
Finally, sprinkle raw mango powder over the fried fish for added flavour.
This Singhara Fish Fry recipe is simple and flavorful. Begin by marinating the fish with lemon juice, ginger-garlic paste, and salt.
Then, add the spices and flour to create a crispy coating for the fish. Fry it until golden brown, and sprinkle some tangy raw mango powder on top for an extra zing. Serve the Singhara Fish Fry as an appetizer or as a side dish with your favourite accompaniments.
Enjoy the delicious flavours and crispy texture of this delightful fish fry recipe.
Conclusion
In summary, this comprehensive article provides abundant information about Singhara fish, including its advantages, drawbacks, and diverse benefits. It explores the English name for Singhara fish, along with its nutritional facts, classification, and various types.
By examining its culinary and medicinal applications, Singhara fish offers a complete understanding of its characteristics, uses, and cultural significance.
Whether you are a passionate cook, a health-conscious individual, or simply curious, we believe that this article has satisfied your thirst for knowledge and fostered a genuine appreciation for the wonders of Singhara fish
Frequently asked questions
1. What is the calorie content of Singhara fish?
Singhara fish, with its average calorie content of around 105 calories per 100-gram cooked serving, is a nutritious seafood choice. This lean protein source not only provides essential nutrients but also offers the benefits of omega-3 fatty acids.
By incorporating cat fish into a balanced diet, you can support various aspects of your health, including muscle development, metabolism, heart health, and cognitive function. It is important to be mindful of the calories in Singhara fish and consider the overall composition of your meals, ensuring a diverse range of nutrients for optimal health benefits.
2. Can Singhara fish be included in a low-carbohydrate diet?
Yes, Singhara fish can be included in a low-carbohydrate diet. cat fish is a protein-rich option that offers vital nutrients while being relatively low in carbs, making it a lean source of nourishment. Incorporating Singhara fish into a low-carbohydrate diet can help meet protein requirements and contribute to a balanced meal plan.
3. Can Singhara fish be enjoyed raw or does it require cooking?
Singhara fish is generally not consumed raw and is typically cooked before consumption. Cooking helps to ensure that the fish is safe to eat and eliminates any potential pathogens or parasites that may be present. Raw consumption of fish poses a higher risk of foodborne illnesses.
Therefore, it is recommended to cook Singhara fish thoroughly to ensure it is safe and enjoyable to eat. There are various cooking methods, such as grilling, baking, frying, or steaming, that can be used to prepare Singhara fish according to personal preferences and culinary traditions.
4. Can Singhara fish be included in a weight loss diet?
Yes, Singhara fish can be included in a weight loss diet. It is a lean protein source, meaning it provides important nutrients with relatively fewer calories. Protein is known to promote satiety and help control appetite, which can be beneficial for weight management.
Additionally, Singhara fish is low in fat and carbohydrates, making it a suitable choice for those looking to reduce their calorie intake. However, it's essential to consider the overall composition of your diet and ensure a balanced approach to weight loss by incorporating a variety of nutrient-dense foods along with regular physical activity.