Nuvvulu, commonly known as Sesame seeds, are small, oil-rich seeds derived from the Sesamum indicum plant. Originating from Africa and India, these tiny seeds have been cultivated for millennia and hold a significant place in various culinary, medicinal, and cosmetic practices around the world.
With a rich nutritional profile, they are prized for their versatile culinary applications and potential health benefits. In this introduction, we will explore the many uses and benefits of nuvvulu, shedding light on their cultural importance and their role in promoting overall well-being.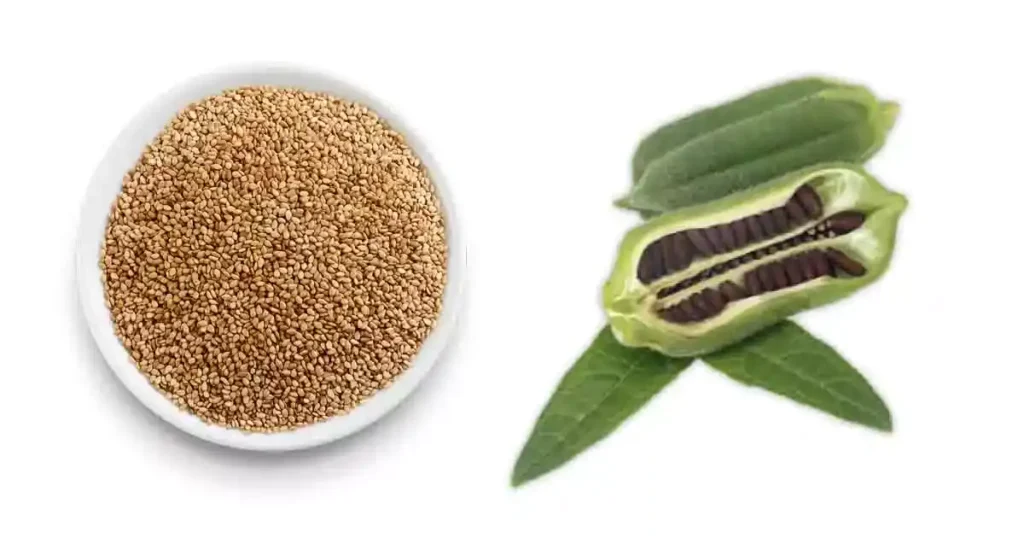 The upcoming article provides a comprehensive overview of nuvvulu, including vital information such as the distinct name used for Nuvvulu in English, its price, health benefits, and nutritional value.
Additionally, the article delves into exploring various nuvvulu varieties, popular recipes featuring nuvvulu, availability in the market, and more. The primary objective of this article is to provide readers with a comprehensive understanding of nuvvulu and its significance in the culinary world.
| | |
| --- | --- |
| Kingdom | Plantae |
| Phylum | Angiosperms |
| Class | Eudicots |
| Order | Lamiales |
| Family | Pedaliaceae |
| Genus | Sesamum |
| Species | Sesamum indicum |
wiki
Nuvvulu in English name
"Nuvvulu," also known as "Sesame Seeds," are small, oil-rich seeds obtained from the Sesamum indicum plant, which is native to Africa and India. These seeds have been used in various cultures for thousands of years, both as culinary ingredients and for their medicinal properties. Here is a comprehensive overview of nuvvulu in English:
Sesame seeds are a popular ingredient in several cuisines around the world. These are used in both sweet and savoury dishes. They are rich in necessary nutrients, including protein, healthy fats, dietary fibre, vitamins, and minerals.
Traditional medicine systems, especially in Ayurveda, have used sesame seeds for their therapeutic properties. Sesame is a drought-tolerant crop and can grow in various soil types, making it suitable for cultivation in diverse regions. They are deeply ingrained in the cultural and culinary traditions of various regions.
Some photos of Nuvvulu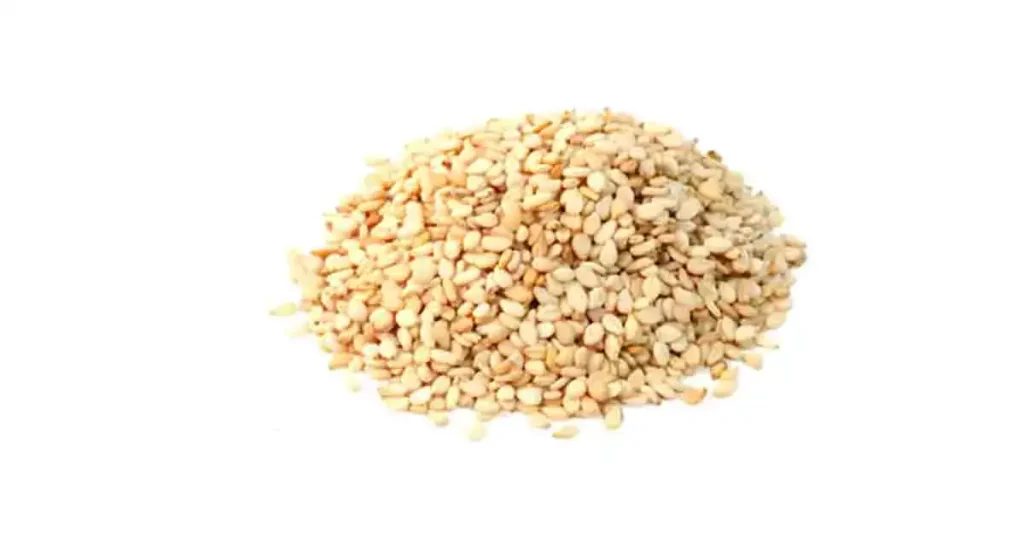 Health Benefits of Nuvvulu
Nuvvulu, also known as sesame seeds, offer a range of health benefits when built into a balanced diet. Here are some of the prospective health benefits of consuming sesame seeds:
1. Nutrient-Rich
Sesame seeds are a concentrated source of essential nutrients, including calcium, iron, magnesium, phosphorus, zinc, and selenium. These minerals are vital for various physiological functions, such as bone health, energy production, and immune system support.
2. Heart Health
The healthy fats present in sesame seeds, including monounsaturated and polyunsaturated fats, can remediate cholesterol levels and lessen the risk of heart disease. Sesame seeds also carry sesamin and sesamolin, two lignans that have been associated with cardiovascular benefits.
3. Bone Health
Sesame seeds are abundant in calcium, which is necessary for maintaining strong bones and averting osteoporosis. Regular consumption of sesame seeds can be beneficial for bone density and skeletal health, especially in older individuals.
4. Antioxidant Properties
Sesame seeds consist of antioxidants, such as lignans and vitamin E, which help neutralize harmful free radicals in the body. Antioxidants play an important role in lessening oxidative stress and inflammation, which are linked to several chronic diseases.
5. Blood Pressure Regulation
The magnesium content in sesame seeds may help lower blood pressure. Adequate magnesium intake has been associated with improved blood vessel function and reduced hypertension risk.
6. Digestive Health
Sesame seeds are a good resource of dietary fibre, which aids in digestion and supports gastrointestinal health. Fibre can help prevent constipation and elevate regular bowel movements.
7. Skin Health
Sesame oil, derived from sesame seeds, is known for its skin-nourishing properties. It is often used in skin care products and massages due to its moisturizing and emollient effects.
8. Supports Immune Function
The nutrients in sesame seeds, such as zinc and selenium, support a healthy immune system, helping the body defend against infections and illnesses.
9. Potential Anti-Inflammatory Effects
Some studies suggest that the lignans found in sesame seeds have anti-inflammatory properties, which could benefit individuals with inflammatory conditions.
10. Blood Sugar Regulation
Sesame seeds have a moderate glycemic index, which means they have a nominal impact on blood sugar levels. Including sesame seeds in meals may help stabilize blood sugar levels and prefer better blood sugar control.
Despite these potential health benefits, it's important to remember that sesame seeds are calorie-dense due to their fat content. Moderation is key when consuming sesame seeds or sesame seed-based products, especially for individuals trying to manage their weight.
As with any dietary changes or supplements, it's advised to talk with a healthcare professional or a registered dietitian to ensure that incorporating sesame seeds into your diet is appropriate and safe for your health needs.
Side Effects of Nuvvulu
While nuvvulu (sesame seeds) offer various health benefits, consuming them in excessive amounts or in certain situations may lead to potential side effects. Here are some possible side effects of sesame seeds:
1. Allergic Reactions
Some particulars may be allergic to sesame seeds. Allergic reactions can range from symptoms like skin rashes, itching, and hives to more severe reactions like struggling to breathe, swelling of the face or throat, and anaphylaxis (a life-threatening allergic reaction). If you suspect you have a sesame seed allergy, avoid consumption and seek medical attention if you experience any adverse reactions.
2. Digestive Issues
Sesame seeds are high in fibre, which can be beneficial for most people, but consuming excessive amounts may cause digestive discomforts such as bloating, gas, or diarrhoea. Drinking enough water and gradually introducing sesame seeds into your diet is essential to allow your digestive system to adjust.
3. Oxalate Content
Sesame seeds are a source of oxalates, compounds that may play a part in the formation of kidney stones in susceptible individuals. If you have a history of kidney stones or are at risk, it's advisable to moderate your sesame seed intake and consult with a healthcare professional or a registered dietitian.
4. Calorie and Fat Content
Sesame seeds are calorie-dense because of their high-fat content. Consuming large quantities of sesame seeds without considering their caloric contribution may lead to weight gain or hinder weight loss efforts. Moderation is necessary, especially if you are trying to manage your weight.
5. Medication Interactions
Sesame seeds contain natural compounds that may interact with certain medications. For example, they have a mild blood-thinning effect, so individuals taking anticoagulant medications should consume sesame seeds cautiously and inform their healthcare provider.
6. Phytate Content
Sesame seeds contain phytates, which can bind to certain minerals like calcium, zinc, and iron, potentially reducing their absorption in the body. However, the effect of phytates on mineral absorption can be minimized by soaking, roasting, or cooking sesame seeds.
7. Potential Contamination
Sesame seeds may sometimes be contaminated with allergens or pathogens during processing or handling. Cross-contamination can occur in facilities with other allergens like nuts or wheat. It's essential to check product labels for allergen information and choose reputable sources to minimize the risk of contamination.
It's important to note that sesame seeds are generally safe for most people when consumed within limits as part of a balanced diet. However, suppose you have specific health concerns, allergies, or medical conditions. In that case, you should talk with your nearest healthcare professional or a registered dietitian before making particular changes to your diet involving sesame seeds.
Nutritional Value of Nuvvulu
Nuvvulu, also known as sesame seeds, have an impressive nutritional profile and are packed with essential nutrients. Here's an overview of the nutritional value of nuvvulu or sesame seeds per 100 grams:
| Nutrition | Values |
| --- | --- |
| Calories | 573 kcal |
| Carbohydrates | 23.45 g |
| Dietary Fibre | 11.8 g |
| Sugars | 0.3 g |
| Protein | 17.73 g |
| Cholesterol | |
| Nutrients | Quantity |
| --- | --- |
| Fats | 49.67 g |
| Saturated Fat | 6.96 g |
| Monounsaturated Fat | 18.76 g |
| Polyunsaturated Fat | 21.56 g |
| Vitamins | Quantity |
| --- | --- |
| Vitamin B1 (Thiamin) | 0.791 mg |
| Vitamin B2 (Riboflavin) | 0.247 mg |
| Vitamin B3 (Niacin) | 4.515 mg |
| Vitamin B5 (Pantothenic Acid) | 0.050 mg |
| Vitamin B6 (Pyridoxine) | 0.790 mg |
| Folate | 97 mg |
| Minerals | Values |
| --- | --- |
| Calcium | 975 mg |
| Iron | 14.55 mg |
| Magnesium | 351 mg |
| Phosphorus | 629 mg |
| Potassium | 468 mg |
| Zinc | 7.75 mg |
| Copper | 4.082 mg |
| Manganese | 2.460 mg |
| Selenium | 34.4 mg |
In addition, sesame seeds are rich in healthy fats, like monounsaturated and polyunsaturated fats, that are advantageous for heart health when consumed in moderation. They also contain antioxidants and lignans, which have been associated with various health benefits.
Different Varieties of Nuvvulu
Sesame seeds (nuvvulu) come in different varieties based on their colour, size, and flavour. The three main varieties of sesame seeds are:
1. White Sesame Seeds
These are the most common variety of sesame seeds and are widely used in various cuisines around the world. They have a mild, nutty flavour and are often used for baking, sprinkling on bread and pastries, and making tahini (sesame seed paste).
2. Black Sesame Seeds
Black sesame seeds generally have a more robust and earthy flavour than white sesame seeds. They are used in Asian cuisines and desserts, such as black sesame soup or added to salads and rice dishes for their unique appearance and taste.
3. Brown Sesame Seeds
Brown sesame seeds are a middle ground between white and black sesame seeds in terms of flavour. They have a slightly stronger taste than white sesame seeds but milder than black sesame seeds. They are also used in cooking and baking and are popular for garnishing dishes.
In addition to these main varieties, there are other regional and speciality sesame seed varieties with unique characteristics and uses. For example:
4. Hulled Sesame Seeds
These are white sesame seeds with the outer husk removed. Hulled sesame seeds have a milder flavour and a more delicate appearance, making them ideal for use in dishes with a lighter colour.
5. Toasted Sesame Seeds
Sesame seeds can be toasted to enhance their flavour and aroma. Toasted sesame seeds are generally used in Asian cuisines and can be sprinkled on various dishes for an extra nutty taste.
6. Oil-Rich Sesame Seeds
Some varieties of sesame seeds are specifically grown for their high oil content. These seeds are crushed to extract sesame oil used for cooking, flavouring, and in various beauty and cosmetic products.
Each variety of sesame seeds has its unique characteristics and culinary applications, making them a versatile and flavorful addition to many dishes. When buying sesame seeds, choosing a reputable source is essential to ensure freshness and quality.
Cost of Nuvvulu in Global markets
The cost of nuvvulu (sesame seeds) can vary significantly in different parts of the world due to various factors, including production, demand, quality, and transportation costs. The cost mentioned below are approximate and are subject to change over time.
India
India is the hugest producer and exporter of sesame seeds. The cost of sesame seeds in India can range from around $1,000 to $1,500 per metric ton, depending on the quality and variety.
China
China is also a major producer and consumer of sesame seeds. Prices in China can be slightly lower than in India, ranging from $800 to $1,200 per metric ton.
United States
The United States produces sesame seeds, primarily in Texas, Oklahoma, and some other southern states. The cost of sesame seeds in the US can range from $1,200 to $1,800 per metric ton.
Middle East
Sesame seeds are commonly used in Middle Eastern cuisine. Prices in this region can vary, with Saudi Arabian sesame seeds priced at around $1,200 to $1,500 per metric ton.
Europe
European prices for sesame seeds are influenced by imports and can range from $1,200 to $1,800 per metric ton, depending on the country and quality.
Africa
Several African countries, including Sudan, Nigeria, and Ethiopia, are significant producers of sesame seeds. Prices in Africa can range from $800 to $1,500 per metric ton, depending on the region and quality.
It's important to note that these prices are approximate and may have changed since my last update. Additionally, sesame seed prices can fluctuate based on global market conditions, crop yields, and other factors. For the most current and accurate prices, it's best to check with local suppliers, agricultural commodity websites, or market reports in the regions of interest.
Nuvvulu Farming in India
Nuvvulu farming, also known as sesame seed farming, is a significant agricultural activity in India. India is one of the world's major producers and exporters of sesame seeds. Nuvvulu is cultivated in various states across the country, with the major sesame-producing states being Gujarat, Madhya Pradesh, Uttar Pradesh, Rajasthan and West Bengal. Here is an overview of nuvvulu farming in India:
Climatic and Soil Requirements
Sesame seeds are hardy and adaptable crops, thriving in a range of climates. These seeds can be grown in both tropical and subtropical regions. The ideal temperature range for sesame cultivation is between 25°C to 35°C. It requires well-drained soils with good organic content. Sandy loam soils are considered suitable for sesame farming.
Varieties
Several sesame seed varieties are cultivated in India, each with different characteristics and adaptability to various regions. Some popular Indian varieties include TKG-22, TKG-17, RT-1, RT-2, and S-32.
Sowing and Planting: Sesame seeds are primarily sown during the kharif (monsoon) season from June to July. In some regions, it can also be grown during the rabi season (winter season) from October to November. The seeds are sown directly in the field, and the recommended sowing depth is about 2 to 3 centimetres.
Watering
Sesame is relatively drought-tolerant and requires moderate water supply during its growth stages. Excessive water can lead to fungal diseases, so proper irrigation management is essential.
Weeding and Pest Management
Weeding is crucial during the early growth stages of sesame to prevent competition for nutrients and water. Common pests that can affect sesame crops include aphids, jassids, leafhoppers, and whiteflies. Integrated pest management practices are typically employed to manage pests effectively.
Harvesting
The maturity of sesame seeds can be determined by the colour change of the seedpods from green to yellow. Harvesting usually takes place 90 to 110 days after sowing. The plants are uprooted, and the seedpods are allowed to dry on the field. Once fully dried, the seeds are threshed and collected.
Post-Harvest Handling
After harvest, the sesame seeds are cleaned, graded, and stored in suitable conditions to maintain their quality and prevent spoilage.
Uses
India produces both hulled and natural sesame seeds. Hulled sesame seeds are used in confectionery, bakery products, and as toppings in various foods. Natural sesame seeds are used in oil extraction, tahini production, and traditional Indian sweets and dishes.
Sesame farming in India provides livelihoods to numerous farmers and contributes significantly to the country's agricultural economy. The global demand for sesame seeds and their versatile applications in the food industry make sesame cultivation an essential agricultural activity in India.
Availability of Nuvvulu in Markets
Nuvvulu (sesame seeds) is widely available in various forms and packaging in most grocery stores, supermarkets, and speciality food shops in India. Since India is one of the leading producers of sesame seeds, it is readily accessible throughout the country.
The availability of nuvvulu can vary depending on the region, season, and local demand. However, you can typically find sesame seeds in these forms, such as Whole Seeds, Hulled Seeds, Sesame Oil, Tahini, and Sesame Snacks.
As with any food product, the quality and freshness of nuvvulu can vary depending on the source. It's always a good idea to check the packaging for expiration dates and buy from reputable brands or suppliers to ensure you get good-quality sesame seeds.
Nuvvulu Recipes
Til Ladoo (Sesame Seed Laddo) Recipe
Here's the Popular Nuvvulu recipe; you can find it anywhere. Let's get the details:
Ingredients:
Sesame seeds
Jaggery (or sugar)
Ghee (clarified butter)
Cardamom powder
Instructions:
Dry roast sesame seeds until they are slightly golden and release a nutty aroma.
Grind the roasted sesame seeds into refined powder.
In a separate pan, melt jaggery (or sugar) with a little water to form a syrup.
Mix well with the ground sesame seeds, ghee, and cardamom powder to the syrup.
Let the mixture cool slightly, then shape it into small balls to make the ladoos.
Other recipes using Nuvvulu:
By using nuvvulu or seasame seeds we can make Seasame Chikki, dry and sweet till chutney, seasame healthy seed crackers, seasame seed candy recipe, seasame seeds dressing recipe, For better traste in pakode recipes we can sprinkle seasame seeds. (Here pakode recipes like fish pakode, chicken pakode, vegitable crispy fry and etc.)
Conclusion
In conclusion, nuvvulu, commonly known as sesame seeds, are small, oil-rich seeds obtained from the Sesamum indicum plant. These seeds have been cultivated and consumed for thousands of years and are a staple in various cuisines and cultures worldwide. Nuvvulu offers numerous health benefits, making them valuable to a balanced diet.
Their nutrient-rich profile includes essential minerals like calcium, iron, magnesium, and zinc, as well as healthy fats and antioxidants. These contribute to improved bone health, heart health, immune function, and skin nourishment.
Frequently Asked Questions
1. How are nuvvulu used in cooking?
Nuvvulu is used in a variety of culinary applications. They are sprinkled on bread, buns, and cookies, added to salads and rice dishes, and used as garnish. Sesame oil, derived from sesame seeds, is also widely used for cooking.
2. Are there different varieties of nuvvulu?
Nuvvulu comes in different varieties based on colour, size, and flavour. The main varieties are white sesame seeds, black sesame seeds, and brown sesame seeds. There are also hulled and unhulled (natural) sesame seeds.
3. Can nuvvulu cause allergies?
Yes, some individuals may have allergies to sesame seeds. Allergic reactions can range from symptoms like skin rashes to severe reactions such as difficulty breathing and anaphylaxis. Those with sesame seed allergies should avoid consumption.
4. Where is nuvvulu cultivated?
Nuvvulu is cultivated in various regions around the world. India, China, and several African countries are significant producers of sesame seeds. India is one of the major producers and exporters of nuvvulu.
5. Is it safe to consume nuvvulu during pregnancy?
Sesame seeds are generally safe to consume during pregnancy when eaten in moderation as part of a balanced diet. However, pregnant women should consult their healthcare professional for dietary recommendations.