The article provides abundant information on fennel seeds, including their Fennel seeds in Telugu name, price, nutritional value, health advantages, application, popularity, local availability, and much more.
Fennel seeds are known for their versatility and are commonly used in both whole and powdered forms. They are a staple in Indian, Middle Eastern, and Mediterranean cuisines, where they add a distinct flavor to dishes such as curries, soups, bread, and pickles. Additionally, fennel seeds are often included in spice blends like garam masala and Chinese five-spice powder.
Beyond their culinary applications, fennel seeds have a long history of medicinal use. They are believed to aid in digestion and alleviate digestive issues such as bloating, gas, and indigestion. Fennel seeds are also known for their potential anti-inflammatory, antioxidant, and antimicrobial properties.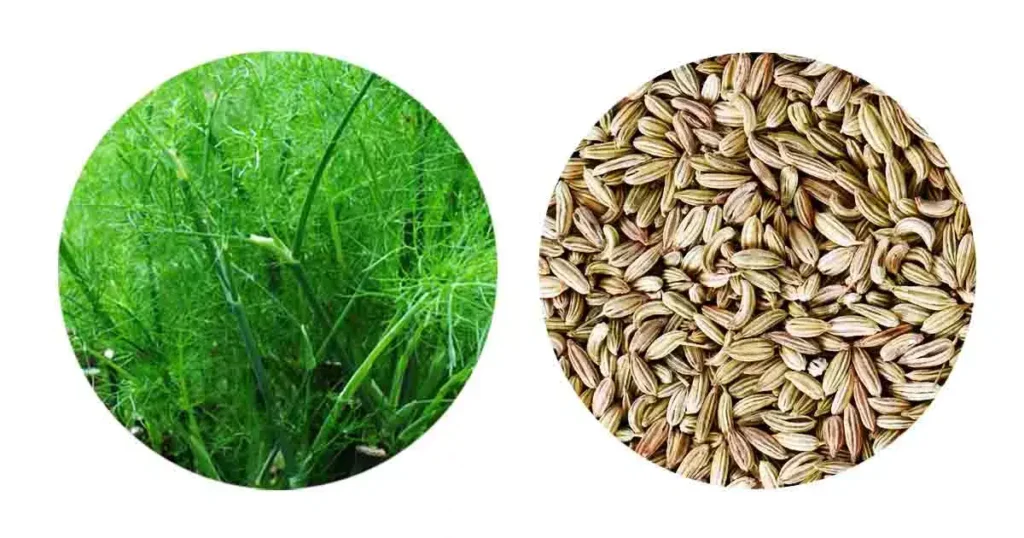 These seeds contain essential oils, including anethole, which is responsible for their characteristic aroma and taste. The oils present in fennel seeds may contribute to their potential health benefits, such as soothing an upset stomach, promoting healthy digestion, and even supporting respiratory health.
In India, the cultivation of fennel seeds is particularly prominent in the states of Gujarat, Rajasthan, and Uttar Pradesh. These regions provide favorable growing conditions with suitable soil types and climatic conditions for the fennel plant to thrive.
The originality of fennel seeds can be traced back to their historical use in Indian culture and cuisine.
The structure of fennel seeds consists of small oval-shaped seeds that are pale green or yellowish-brown in color. The seeds have a distinct licorice-like flavor and a fragrant aroma. They are usually harvested from the fennel plant when they mature and are then dried before being used in various culinary preparations.
| | |
| --- | --- |
| English name | Fennel seeds |
| Telugu name | సోపు గింజలు (sounp ginjalu) or పెరుగు విత్తనాలు (perugu vittanal) |
| Kingdom | Plantae |
| Clade | Tracheophytes |
| Clade | Angiosperms |
| Clade | Eudicots |
| Clade | Asterids |
| Order | Apilaes |
| Family | Apiaceae |
| Genus | Foeniculum |
| Species | F. vulgare |
Wiki
Fennel seeds in Telugu name
Fennel seeds, scientifically known as Foeniculum vulgare, are primarily grown in the Mediterranean region, including countries such as Italy, Greece, Egypt, and India. However, when it comes to India, fennel seeds hold a special place in the agricultural landscape and are widely cultivated across various states.
In Telugu-speaking areas, fennel seeds are known as సోపు గింజలు (sounp ginjalu) or పెరుగు విత్తనాలు (perugu vittanal), while in other languages they have different names. For instance, in Tamil, they are referred to as "peruncirakam," in Malayalam as "perunjirakam," in Bengali as "mauri," and in Hindi as "saunf" or "saumph."
Fennel seeds hold a special place in Telugu cuisine and are used for their distinct flavor and aromatic properties. They are commonly added to various dishes, including curries, stews, pickles, and spice blends.
Fennel seeds are also used as a natural digestive aid and are often consumed after meals to promote digestion. In Telugu-speaking regions, fennel seeds are easily available in local markets and are widely appreciated for their culinary and health benefits.
Nutritional facts
| Nutrients | Value |
| --- | --- |
| Calories | 19.8 grams |
| Fiber | 2.3 grams |
| Carbohydrates | 3 grams |
| Protein | 0.9 grams |
| Fat | 0.6 grams |
| Cholesterol | 0 grams |
Health benefits of fennel seeds
Fennel seeds, commonly known as "Sopu Ginjalu" or "Peddajilakara" in Telugu-speaking areas, offer a wide range of health benefits.
1. Digestive Health
Fennel seeds have long been recognized for their digestive properties. They contain essential oils like anethole, which can help alleviate indigestion, bloating, and gas. Chewing a few fennel seeds after meals can stimulate the secretion of digestive enzymes, promoting better digestion and reducing discomfort.
2. Respiratory Health
Fennel seeds possess expectorant properties, making them beneficial for respiratory health. They can help loosen mucus and phlegm, making it easier to expel them from the respiratory tract. Fennel tea or inhaling fennel steam can provide relief from respiratory conditions such as cough, congestion, and asthma.
3. Anti-inflammatory Properties
Fennel seeds exhibit anti-inflammatory properties due to the presence of compounds like flavonoids and phenolic acids. These properties can help reduce inflammation in the body, providing relief from conditions like arthritis, joint pain, and inflammation of the digestive tract.
4. Rich in Antioxidants
Fennel seeds are packed with antioxidants, including flavonoids, phenolic compounds, and vitamin C. Regular consumption of fennel seeds can support healthy aging, reduce the risk of chronic diseases, and strengthen the immune system.
5. Menstrual Health
Fennel seeds have been traditionally used to support menstrual health. They contain anethole, a compound that exhibits estrogenic properties and can help regulate menstrual cycles. Fennel seeds also possess antispasmodic properties, which can help reduce menstrual cramps and alleviate symptoms like bloating and mood swings.
6. Eye Health
Fennel seeds are rich in nutrients like vitamin C and vitamin A and antioxidants such as lutein and zeaxanthin. These components are beneficial for maintaining good eye health. They can help reduce the risk of age-related macular degeneration, protect against eye infections, and promote overall eye function.
7. Weight Management
Fennel seeds can be a valuable addition to a weight management plan. They are low in calories and high in fiber, which can promote feelings of fullness and reduce overeating. The seeds also have appetite-suppressing properties, helping to curb cravings and snacking between meals.
Moreover, fennel seeds possess natural appetite-suppressing properties. These properties may assist in curbing cravings and preventing unnecessary snacking between meals, which can contribute to better portion control and overall calorie management.
The mild, sweet flavor of fennel seeds can also provide a satisfying taste experience without relying on calorie-dense ingredients or sugary additives.
8. Heart Health
Fennel seeds are beneficial for heart health due to their potassium content and other heart-supportive nutrients. Potassium is an essential mineral that plays a vital role in maintaining a healthy heart and regulating blood pressure.
By consuming fennel seeds, which are rich in potassium, one can lower the risk of hypertension and ease the strain on the cardiovascular system.
Additionally, fennel seeds offer other heart-healthy nutrients such as fiber and antioxidants. The dietary fiber present in fennel seeds has been linked to improved heart health by helping to reduce cholesterol levels
9. Oral health
Fennel seeds are a remarkable natural remedy for oral health, offering notable benefits that help maintain a fresh mouth and promote oral hygiene. Chewing fennel seeds after meals can provide several advantages.
Firstly, fennel seeds possess antimicrobial properties that effectively combat bad breath and prevent oral infections by inhibiting the growth of bacteria responsible for oral odor. These active compounds contribute to overall oral health. Additionally, chewing fennel seeds stimulates the production of saliva, which plays a crucial role in oral hygiene.
10. Nutrient-rich
Fennel seeds are not only flavorful but also packed with essential nutrients. They are a good source of vitamin C, calcium, iron, magnesium, and other micronutrients. Incorporating fennel seeds into your diet can contribute to overall nutritional well-being and support various bodily functions.
While fennel seeds offer these health benefits, it's important to note that individual results may vary. Fennel seeds, commonly known as "Sopu Ginjalu" or
"Peddajilakara" in Telugu-speaking areas, offer a wide range of health benefits.
11. Skin complexion
Fennel seeds have been associated with potential benefits for improving skin appearance. While scientific research on this specific aspect is limited, certain properties of Fennel seeds suggest their positive impact on skin health. Firstly, Fennel seeds are rich in antioxidants, which help combat free radicals that contribute to skin aging and damage.
By neutralizing these harmful compounds, antioxidants may promote a more youthful and radiant complexion. Secondly, Fennel seeds possess anti-inflammatory properties that can help reduce redness, swelling, and irritation, commonly associated with skin conditions like acne and eczema. This anti-inflammatory effect may contribute to a smoother and clearer skin appearance.
12. Reduces gas
Fennel seeds have been traditionally used to help reduce gas or bloating. The active compounds present in Fennel seeds are believed to stimulate the production of digestive enzymes, which aids in the breakdown of food and facilitates proper digestion.
This, in turn, may help alleviate symptoms of gas and bloating. Fennel seeds are commonly consumed by adding them to meals or as a part of herbal remedies or teas for digestive issues.
However, it's important to note that individual experiences may vary, and if you have persistent or severe gas-related symptoms, it's advisable to consult a healthcare professional for proper evaluation and guidance.
Price of fennel seeds in Telugu areas
Fennel seeds, also known as saunf or saumph, are widely used in cooking and offer a range of health benefits. They have a distinct sweet and licorice-like flavor, making them a popular ingredient in various cuisines
The price of fennel seeds in Telugu-speaking areas can vary depending on several factors such as location, brand, and quality. On average, fennel seeds are priced between Rs. 65 to Rs. 80 per kilogram.
Factors such as market demand, seasonal variations, and availability can influence the actual cost of fennel seeds. It's always advisable to check with local suppliers or markets for the most accurate and up-to-date pricing information.
Supply of fennel seeds in Telugu areas
Fennel seeds, known as "Sopu Ginjalu" in Telugu, are commonly found and widely used in Telugu-speaking areas, including the state of Andhra Pradesh. Fennel plants are native to the Mediterranean region but are cultivated in various parts of India, including Andhra Pradesh, where they thrive in the warm and tropical climate.
In Andhra Pradesh, fennel seeds are cultivated in regions such as Guntur, Prakasam, Krishna, and West Godavari. These areas have favorable growing conditions for fennel, including well-drained soil and moderate rainfall.
The cultivation and supply of fennel seeds in Telugu-speaking areas are supported by local farmers and agricultural practices. Farmers grow fennel plants and harvest the seeds when they are fully mature. The seeds are then cleaned, dried, and processed before being made available in local markets.
Famous local dishes of Fennel seeds in Telugu areas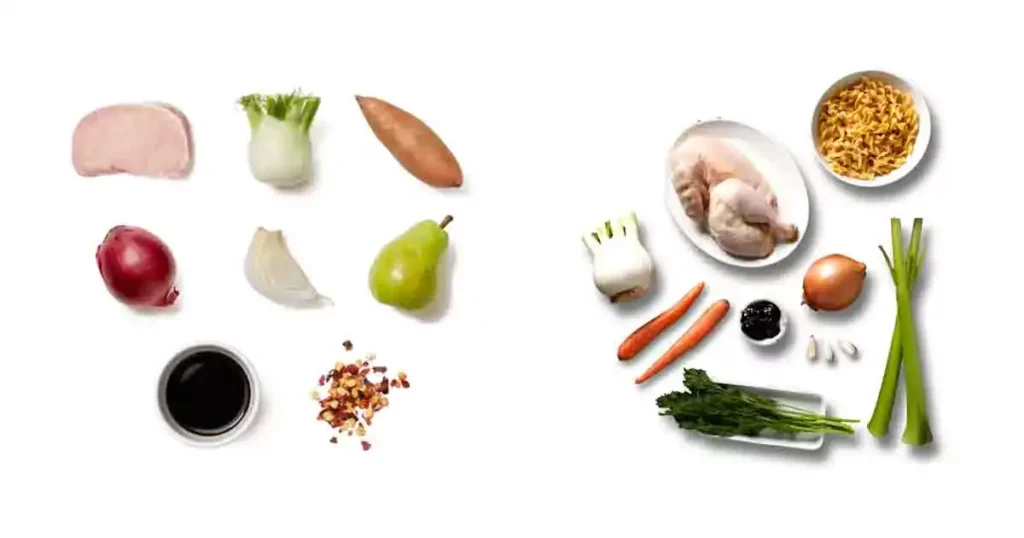 Fennel Seed Curry: Fennel seed curry, also known as "sombu kuzhambu" in local cuisine, is a popular dish that showcases the rich flavors of ground fennel seeds. This aromatic spice blend is used to infuse vegetable, fish, or meat dishes with a distinctive taste, adding depth and complexity to the flavors.
Fennel Seed Rice (Sombu Sadam): Sombu Sadam is a flavorful South Indian rice dish where cooked rice is infused with the aromatic essence of fennel seeds. It is typically paired with pickles, lentils, beets, potatoes, or cabbage, resulting in a delicious fusion of flavors.
Fennel Seed Pickle (Sombu Oorugai): Fennel seed pickle, or "sombu oorugai," is a tangy condiment made by marinating fennel seeds in a mixture of spices, oil, and vinegar. It is a perfect accompaniment to cheese spreads, salad dressings, or butter, offering a unique and appetizing flavor.
Fennel Seed-Infused Breads and Chutneys: Fennel seeds are commonly used to flavor various bread recipes and chutneys. Adding mashed fennel seeds to these preparations imparts a delightful twist, enhancing the overall taste and aroma.
Conclusion
In conclusion, fennel seeds are a valuable ingredient that deserves a place in every kitchen. With their nutritional value, accessibility, and affordable pricing, they provide an excellent option for those seeking to enhance their dishes with unique flavors and health benefits.
So, whether you're a seasoned chef or a home cook looking to spice up your meals, consider adding fennel seeds to your pantry and explore the endless possibilities they bring to your culinary creations.
In terms of pricing, fennel seeds are generally affordable and offer great value for their nutritional content and culinary versatility. Their reasonable cost makes them accessible to a wide range of consumers, allowing everyone to enjoy the benefits and flavors that fennel seeds have to offer.
Frequently asked questions
1. what are the traditional medicinal uses of fennel seeds in Telugu culture?
Fennel seeds, known as "Sopu" or "Peddajeelakarra" in Telugu, have various medicinal uses in Telugu culture. They are commonly used to aid digestion, relieve bloating, and alleviate flatulence. Fennel seeds are believed to provide respiratory support, ease menstrual discomfort, and promote lactation in breastfeeding mothers.
Additionally, they are thought to have anti-inflammatory properties and may be used to soothe eye irritation. These traditional uses reflect the belief in fennel seeds' beneficial effects on digestive, respiratory, menstrual, and overall well-being in Telugu culture.
2. Which state is famous for fennel ?
Rajasthan, India, is famous for fennel cultivation due to its favorable climate and soil conditions. Known as the "Land of Fennel," its arid environment and sandy soils enhance the distinct flavor of its fennel seeds.
Highly regarded for quality, Rajasthan's fennel is used in culinary dishes, spice blends, and Ayurvedic remedies, making it a prominent source of this flavorful spice.
3. What is the difference between fennel and saunf ?
Fennel and saunf are two terms used for the same plant, Foeniculum vulgare. Fennel refers to the entire plant, including the leaves, stems, and seeds. Saunf, on the other hand, specifically refers to the dried seeds of the fennel plant.
In terms of taste, fennel seeds are sweeter and milder, while saunf seeds have a stronger and more intense flavor. Both fennel and saunf are used in cooking and have similar culinary and medicinal uses.
4. Can fennel seeds cause gas?
Fennel seeds are known for their ability to help alleviate gas rather than causing it. They have natural properties that can aid digestion and reduce bloating. However, individual reactions to foods may vary, and some people might experience gas after consuming fennel seeds.
If you find that fennel seeds cause discomfort, it's best to consume them in moderation and listen to your body's response.
5. Are there any potential side effects associated with fennel seeds?
While fennel seeds are generally safe, some individuals may experience allergic reactions, including itching, swelling, or breathing difficulties. Skin irritation or dermatitis can occur with direct contact.
Hormonal effects may cause imbalances in certain individuals. Excessive consumption may lead to gastrointestinal discomfort like bloating or diarrhea. Fennel seeds should be used with caution by those on anticoagulant medications or with bleeding disorders.
6. Can fennel seeds be safely consumed during pregnancy or while breastfeeding ?
It is generally considered safe for pregnant and breastfeeding women to consume fennel seeds in moderate amounts. However, it is advisable to consult with a healthcare provider before incorporating fennel seeds into your diet during these periods. Fennel seeds have traditionally been used to promote lactation in breastfeeding women.
but it's important to use them in moderation and monitor any potential effects. Pregnant women should also be cautious and seek medical advice due to the potential hormonal effects of fennel seeds. Ultimately, it's best to consult with a healthcare professional for personalized guidance.
7. What should I do if I experience unusual or severe reactions after consuming fennel seeds?
If you experience unusual or severe reactions after consuming fennel seeds, it is important to take certain steps. First, discontinue the consumption of fennel seeds immediately. If you are experiencing severe symptoms such as difficulty breathing, swelling, or anaphylaxis, seek emergency medical attention without delay.
If the symptoms are milder but still concerning, contact your healthcare provider or seek medical advice to discuss your symptoms and receive appropriate guidance and treatment. It is essential to prioritize your health and seek professional assistance in such situations.