The upcoming article provides a comprehensive overview of Dondakaya, including vital information such as the distinct name used for Dondakaya in English, its price, health benefits, and nutritional value.
Additionally, the article delves into exploring various Dondakaya varieties, popular recipes featuring Dondakaya, availability in the market, and more.
The primary objective of this article is to provide readers with a comprehensive understanding of Dondakaya and its significance in the culinary world.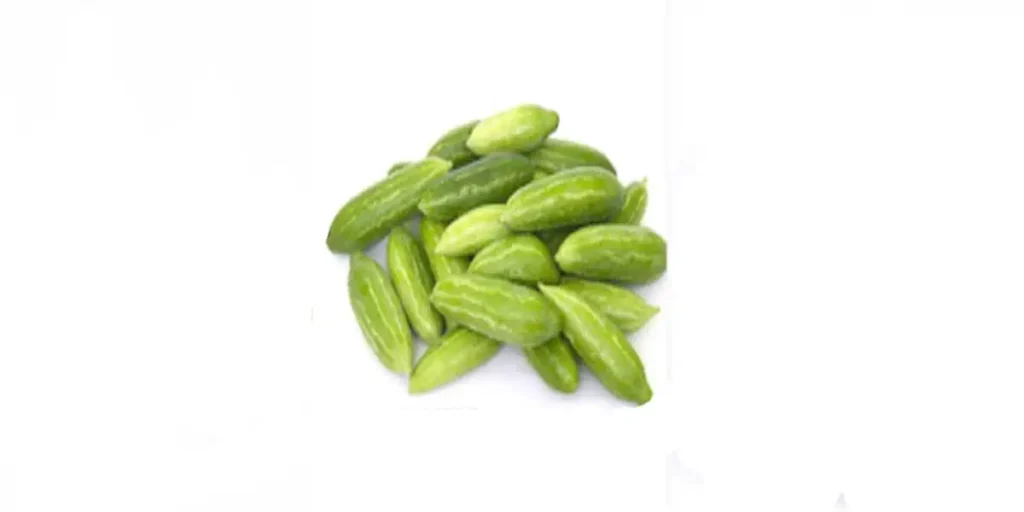 Dondakaya, a vegetable belonging to the gourd family (Cucurbitaceae), is a tropical vine that thrives in warm and humid climates. It produces oblong-shaped fruits used as vegetables, characterized by their slender and elongated form with smooth, glossy green skin and crisp white flesh.Its culinary uses are diverse and versatile, as it can be stir-fried, incorporated into curries, stews, and soups, or even pickled.
It pairs well with spices like cumin, coriander, turmeric, and red chili powder, enhancing its flavors. Beyond its culinary applications, dondakaya is recognized for its health benefits, promoting digestive health and providing essential nutrients. Overall, dondakaya is a unique and versatile vegetable that adds flavor, texture, and nutritional value to various dishes.
| | |
| --- | --- |
| English name | Ivy gourd |
| Kingdom | Plantae |
| Clade | Tracheophytes |
| Clade | Angiosperms |
| Clade | Eudicots |
| Clade | Rosids |
| Order | Cucurbitales |
| Family | Cucurbitaceae |
| Genus | Amaranthus |
| Species | C.grandis |
wiki
Dondakaya in English
The English name of dondakaya is Ivy gourd, a tropical vegetable with origins in India and widespread popularity in various countries. Scientifically referred to as Coccinia grandis, Ivy Gourd is a vine-like plant that thrives in warm climates.
In India, it is extensively cultivated and highly valued for its versatility in traditional dishes. Ivy Gourd, known as dondakaya in regional cuisines, plays a significant role in Indian culinary traditions, where it is used in a wide range of preparations such as curries, stir-fries, pickles, and chutneys.
Its unique flavor profile, combining a subtle bitterness with a mildly sweet taste, adds depth to these dishes. Beyond India, Ivy Gourd has found its way into the cuisines of other Asian countries as well.
It is grown and consumed in countries like Thailand, Indonesia, Philippines, and Malaysia, where it is known by different names in each region. Ivy Gourd's adaptability to tropical climates and its ability to thrive in diverse environments have made it a popular vegetable in these countries.
In local cuisines, it is used in a variety of ways, including soups, stir-fries, salads, and even as a stuffing for various dishes. The inclusion of Ivy Gourd in these culinary traditions showcases its versatility and ability to blend harmoniously with different flavors and ingredients.
Apart from its culinary appeal, Ivy Gourd is also recognized for its potential health benefits.Ivy Gourd is known for its antioxidant properties, which help combat harmful free radicals in the body.
Traditional medicine systems in India have long associated Ivy Gourd with anti-diabetic properties, and its use in managing blood sugar levels has been studied extensively. As Ivy Gourd, or dondakaya, gains recognition globally, its unique flavor, nutritional value, and culinary adaptability continue to enhance diverse culinary experiences.
Whether it's in the traditional dishes of India or the vibrant cuisines of other countries, Ivy Gourd remains a beloved ingredient that adds a touch of freshness and complexity to a wide array of culinary creations.
Health benefits of Dondakaya or Ivy gourd
1. Relief digestive problem
Dondakaya, a tropical vegetable, offers significant advantages in addressing digestive issues and promoting overall digestive well-being. This versatile vegetable has a long-standing history in various cultures for its ability to alleviate digestive problems.
Dondakaya is abundant in dietary fiber, which aids in regularizing bowel movements, preventing constipation, and nurturing beneficial gut bacteria, ultimately supporting proper digestion.
It also possesses compounds known for their anti-inflammatory properties, which can potentially reduce inflammation in the digestive tract and alleviate symptoms associated with gastrointestinal disorders, such as bloating, cramping, and indigestion.
Furthermore, the hydrating properties of dondakaya, attributed to its high water content, contribute to optimal digestion by softening stool and facilitating the smooth passage of food through the digestive system. While dondakaya's digestive benefits are commendable.
2. Managing diabetes
Effective management of diabetes is crucial for individuals dealing with this chronic condition. Certain tropical vegetables have gained recognition for their potential role in supporting diabetes management. Research indicates that these vegetables possess properties that can help regulate blood sugar levels and exhibit anti-diabetic effects.
They contain bioactive compounds that mimic the function of insulin, the hormone responsible for controlling glucose in the bloodstream. Including these vegetables in a well-balanced diet can be advantageous for individuals with diabetes, as they may enhance insulin sensitivity and glycemic control.
However, it is important to note that these vegetables should not be considered as a substitute for medical advice or prescribed treatments for diabetes. Seeking guidance from a healthcare professional is vital to develop personalized strategies for managing diabetes effectively.
3. Allergic protection
Besides its potential benefits for digestion and diabetes management, dondakaya also shows promise in providing protection against allergies. While further research is required, some studies suggest that dondakaya may possess anti-allergic properties.
Certain compounds found in dondakaya are thought to regulate the immune system and mitigate allergic reactions. These properties have the potential to relieve symptoms associated with various allergies, including itching, inflammation, and respiratory challenges.
However, it's important to note that individual responses to dondakaya may differ, and it should not be seen as a replacement for medical advice or treatment. If you have known allergies or suspect an allergic reaction, consulting a healthcare professional for accurate diagnosis and appropriate guidance is always recommended.
4. Protection against cancer
Dondakaya, a versatile tropical vegetable, has garnered attention for its potential in offering cancer protection. Further research is required to fully understand its impact, but initial studies indicate that dondakaya may have properties that impede cancer cell growth and reduce the risk of certain cancers. It contains a range of bioactive compounds, including antioxidants and phytochemicals, which are believed to possess anti-cancer properties.
These compounds have the potential to counteract harmful free radicals, prevent DNA damage, and impede the development and progression of cancer cells. A well-balanced diet incorporating dondakaya, along with other fruits and vegetables, can promote a healthy immune system and provide essential nutrients crucial for cellular health maintenance.
However, it is vital to understand that dondakaya should not be regarded as a standalone treatment or cure for cancer. Regular consumption of a diverse range of fruits and vegetables, along with adopting a healthy lifestyle and undergoing regular medical check-ups, is essential for comprehensive cancer prevention and well-being. Personalized advice and guidance pertaining to cancer prevention should be sought from healthcare professionals.
5. Treats infection
Dondakaya, a versatile tropical vegetable, has gained recognition for its potential therapeutic properties in treating infections Early investigations have unveiled the potential of dondakaya to exhibit effective antimicrobial properties, which can be credited to its bioactive components like phytochemicals and antioxidants. These compounds exhibit the ability to inhibit the growth of various harmful
microorganisms, including bacteria, viruses, and fungi. By doing so, dondakaya has the potential to alleviate the severity and duration of certain infections while supporting the body's immune response.
Moreover, dondakaya's antimicrobial properties make it a valuable addition to conventional medical care for managing infections effectively. However, it is crucial to note that dondakaya should not be considered a standalone treatment for infections.
Seeking professional medical advice is vital for accurate diagnosis, appropriate medical treatment, and personalized guidance tailored to individual needs. Integrating dondakaya as a complementary approach alongside conventional treatments can enhance the overall management of infections, promoting optimal recovery and well-being.
6. Weight loss
Supporting weight management is a multifaceted endeavor that requires adopting a nutritious and balanced diet, along with embracing a healthy lifestyle. Incorporating low-calorie and fiber-rich food choices can assist in curbing overall calorie intake and promoting a sense of fullness.
Furthermore, the inclusion of foods abundant in vitamins, minerals, and antioxidants can enhance overall well-being during weight loss journeys However, it's crucial to remember that successful weight loss goes beyond dietary modifications and involves regular physical activity, mindful portion control, and the consumption of a varied range of nutrient-dense foods.
For personalized guidance and a sustainable weight loss plan tailored to individual needs, seeking advice from healthcare professionals or registered dietitians, who can also incorporate the benefits of dondakaya, is highly recommended. With their expertise, you can embark on a successful weight management journey, incorporating dondakaya, and achieve long-lasting results.
7. High pressure level
High blood pressure, also known as hypertension, is a prevalent health concern that requires attention and management. Although dondakaya does not serve as a specific remedy for high blood pressure, it can play a significant role in promoting cardiovascular well-being when incorporated into a nutritious diet and a lifestyle that prioritizes health.
Dondakaya is low in sodium and high in potassium, which are two important minerals in maintaining healthy blood pressure levels. Potassium helps counterbalance the effects of sodium and supports blood vessel function.
By incorporating dondakaya into a diet that is low in sodium and rich in potassium, individuals may help promote optimal blood pressure levels. Additionally, dondakaya is a good source of dietary fiber, aiding in weight management, which is crucial for managing blood pressure.
However, managing high blood pressure requires a comprehensive approach, including a nutrient-rich diet, regular physical activity, stress reduction, limited alcohol consumption, and avoiding tobacco use. It is important to consult with a healthcare professional for proper diagnosis, personalized treatment plans, and guidance in managing high blood pressure effectively.
Incorporating dondakaya as part of a well-rounded diet, alongside other heart-healthy choices, may contribute to overall cardiovascular health and support efforts in maintaining healthy blood pressure levels.
8. Promotes glowing skin
Promoting glowing skin is a desirable goal for many individuals, and there are various ways to achieve it. One approach involves adopting a skincare routine that focuses on nourishing and protecting the skin through regular cleansing, gentle exfoliation, and the use of moisturizers and serums rich in hydrating ingredients.
Additionally, maintaining a healthy lifestyle by staying hydrated, consuming a balanced diet, and protecting the skin from sun damage plays a crucial role. Managing stress levels, getting sufficient sleep, and practicing relaxation techniques are also important factors.
It's important to remember that achieving and maintaining glowing skin requires patience, consistency, and personalized advice from skincare professionals to address individual needs and concerns.
Side effects of Dondakaya or Ivy gourd
When it comes to dondakaya, it's important to be aware of potential side effects, although they are generally uncommon. Some individuals may experience side effects of dondakaya, such as allergic reactions to its leaves, resulting in symptoms like itching, skin rash, or swelling.
If you have known allergies or suspect an allergic reaction, it is recommended to seek the expertise of a healthcare professional for a precise diagnosis and suitable guidance.
It's also important to note that excessive consumption of dondakaya may lead to digestive discomfort, including bloating, gas, or diarrhea, particularly in individuals who are more sensitive, although these side effects are not frequently reported.
To ensure safety, it is recommended to gradually introduce dondakaya into your diet and closely monitor your body's response. If you experience any negative effects after consuming dondakaya, it's crucial to discontinue its use and seek medical advice. While dondakaya offers various health benefits and is generally considered safe, individual reactions can vary.
Therefore, it is recommended, especially if you have specific health conditions or concerns, to seek professional medical advice before incorporating dondakaya into your diet.
Nutritional value of Dondakaya
| Proximity | Amount | % of DV |
| --- | --- | --- |
| Water | 93.5 g | – |
| Energy | 18 Kcal | – |
| Energy | 75 kJ | – |
| Protein | 1.2 g | 2.40% |
| Total Fat (lipid) | 0.1 g | 0.29% |
| Carbohydrate | 3.1 g | 2.38% |
| Total dietary Fiber | 1.6 g | 4.21% |
| Minerals | Amount | % of DV |
| --- | --- | --- |
| Iron, Fe | 1.4 mg | 17.50% |
| Calcium | Ca40 mg | 4.00% |
| Potassium, K | 30 mg | 0.64% |
| Vitamins | Amount | % of DV |
| --- | --- | --- |
| Vitamin B2 (Riboflavin) | 0.08 mg | 6.15% |
| Vitamin B1 (Thiamin) | 0.07 mg | 5.83% |
| Vitamin C (Ascorbic acid) | 1.4 mg | 1.56% |
| Vitamin B3 (Niacin) | 0.07 mg | 0.44% |
Cost of Dondakaya
The cost of dondakaya, also known as Ivy gourd, can vary depending on the region and availability. In India, the price typically ranges from Rs 25 to Rs 41.60 per kilogram, with the state of Andhra Pradesh offering a slightly lower price of around Rs 25 per kilogram.
However, it's important to note that these prices may fluctuate based on factors such as local production, import/export, and market conditions.
In other countries, the price of dondakaya is influenced by similar factors. For example, in Bangladesh, dondakaya can be found in the range of Tk 40 to Tk 60 per kilogram, depending on factors like market demand and seasonality.
In Thailand, the cost of dondakaya hovers around 20-30 Thai Baht per kilogram, while in Malaysia, it is typically priced at approximately 3-4 Malaysian Ringgit per kilogram. In African countries like Nigeria and Ghana, the price can vary between 300-500 Nigerian Naira or Ghanaian Cedis per kilogram. It's important to keep in mind that these prices are approximate and subject to change.
Factors such as the availability of dondakaya, local agricultural practices, and transportation costs can all impact the final price. To obtain the most accurate and up-to-date pricing information, it is advisable to consult local markets or vendors in the respective regions.
Availability of Dondakaya
The availability of dondakaya, a popular vegetable, can vary across different regions and countries. In India, dondakaya is widely available, particularly in states like Andhra Pradesh, Telangana, Tamil Nadu, and Karnataka, where it is commonly grown and consumed.
It can be found in local vegetable markets, supermarkets, and grocery stores throughout these regions, making it easily accessible to the local population. Outside of India, the availability of dondakaya may depend on factors such as import/export regulations, cultural preferences, and the presence of Indian communities.
In countries with a significant Indian population or a demand for Indian cuisine, such as the United States, United Kingdom, Canada, Australia, and the Middle East, dondakaya can often be found in Indian grocery stores, specialty markets, and even some mainstream supermarkets.
Moreover, in neighboring countries like Bangladesh, Sri Lanka, and Nepal, dondakaya may be available in select markets catering to South Asian ingredients and culinary traditions. Its availability in these countries is influenced by proximity to India and cultural connections.
In countries across Southeast Asia, such as Thailand, Malaysia, Singapore, and Indonesia, dondakaya may be found in specific ethnic markets or areas with a significant Indian or South Asian population.
These markets cater to the diverse culinary needs of the local communities. To ensure the availability of the Telugu vegetable dondakaya, it is recommended to explore local markets, grocery stores, and online platforms that specialize in ethnic or Indian produce.
These sources often have a higher likelihood of stocking this flavorful and nutritious ingredient, allowing individuals to indulge in the authentic taste of dondakaya in their culinary endeavors.
Recipe of Fried Dondakaya in English [Step by step guide]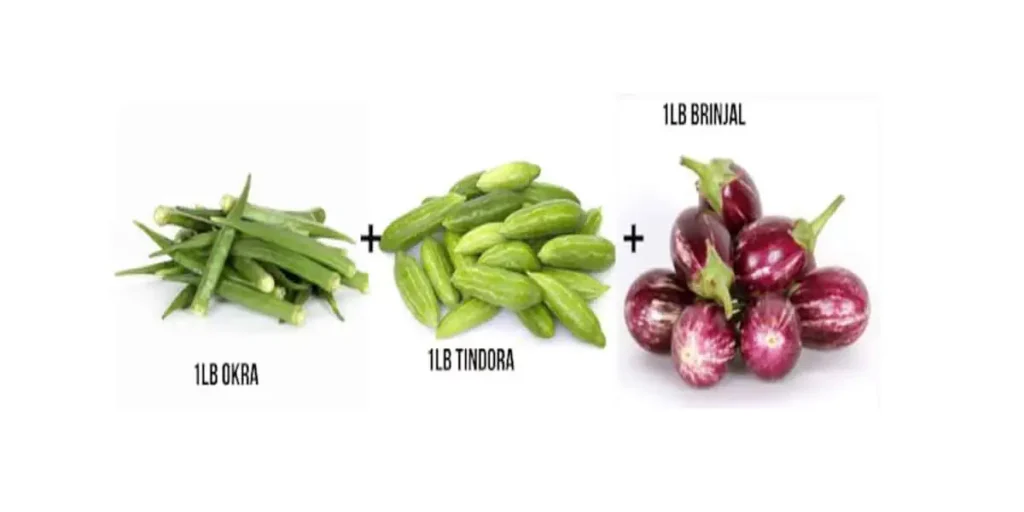 Dondakaya Fry Recipe in English
To prepare a delicious and flavorful Dondakaya Fry, also known as Ivy Gourd Fry, you will need the following
ingredients
250 grams of dondakaya (ivy gourd)
2 tablespoons of oil
1/2 teaspoon of mustard seeds
1/2 teaspoon of cumin seeds
1/4 teaspoon of turmeric powder
1 teaspoon of red chili powder
1 teaspoon of coriander powder
Salt to taste
Curry leaves for garnish
Here's a step-by-step guide on how to make this tasty dish
Start by washing the dondakaya (ivy gourd) thoroughly and trim the ends. Then, slice them into thin pieces.
Heat the oil in a pan. Add the mustard seeds and cumin seeds, allowing them to sizzle and crackle.
Now, add the sliced dondakaya to the pan and sauté them for a few minutes until they start to soften.
Sprinkle the turmeric powder, red chili powder, coriander powder, and salt over the dondakaya slices. Mix well to ensure that all the pieces are evenly coated with the spices.
Continue cooking the dondakaya on low to medium heat. This process takes only 15-20 minutes.
Once the dondakaya slices are fried to perfection, turn off the heat. Garnish with fresh curry leaves to add an aromatic touch.
Serve the delicious dondakaya fry as a side dish or a snack. It pairs well with steamed rice, roti, or can be enjoyed on its own.
Remember, you can adjust the spice levels according to your preference by increasing or reducing the amount of red chili powder. For a tangy twist, you can also squeeze some lemon juice over the dish.
Conclusion
In conclusion, this comprehensive article highlights Dondakaya in English name, versatility, popularity, and availability of dondakaya, or Ivy gourd, in various regions and countries. Widely cultivated in India, dondakaya can be easily found in local markets and grocery stores, particularly in states like Andhra Pradesh, Telangana, Tamil Nadu, and Karnataka.
Its presence outside of India is influenced by import/export regulations, cultural preferences, and the Indian diaspora. With increasing global demand for Indian cuisine, dondakaya is readily available in Indian grocery stores, specialty markets, and mainstream supermarkets worldwide.
By exploring local markets and online platforms specializing in Indian produce, individuals can enjoy the flavors and health benefits of dondakaya in their culinary creations, enriching their dining experiences.
Frequently asked questions
1. What are Dondakaya leaves and how can they be utilized in cooking?
leaves of Dondakaya in English is known as Ivy gourd leaves, are edible greens widely used in traditional Indian cuisine, bringing a slightly bitter and earthy flavor that adds uniqueness to dishes.
These versatile leaves are incorporated into stir-fries, curries, and soups, and are also utilized as wraps for steamed or grilled preparations, infusing their distinct essence into the food. Their incorporation enhances the culinary creations, showcasing the rich and diverse flavors of Indian cuisine.
2. What is the origin of the term Dondakaya?
The term "Dondakaya" is of Telugu origin. Telugu is a language belonging to the Dravidian language family and is primarily spoken in the states of Andhra Pradesh and telangana. In these regions, Dondakaya refers to the vegetable known as Ivy gourd in English.
3. What are the culinary uses of Dondakaya?
Dondakaya, a versatile vegetable with a distinct flavor and texture, is widely utilized in traditional Indian cooking, particularly in dishes from South Indian states like Andhra Pradesh, Telangana, Tamil Nadu, and Karnataka.
It can be stir-fried with aromatic spices, added to curries for a delightful crunch, included in soups and stews to enhance flavors, and used as a wrapping for steamed or grilled dishes, infusing them with its unique essence.
Dondakaya can also be pickled to extend its shelf life, offering a tangy and spicy condiment that adds a zesty punch to meals. Overall, dondakaya's culinary applications range from stir-fries and curries to soups, pickles, and flavorful wrappings, contributing to the richness of Indian cuisine.
4. Can dondakaya be frozen?
Yes, dondakaya can be frozen for extended storage. To freeze dondakaya, it is recommended to wash and dry the vegetable thoroughly, remove any seeds if desired, and cut it into desired shapes or slices.
Blanching the dondakaya in boiling water for a brief period, followed by an ice bath to cool it down quickly, can help retain its texture and color. Once blanched, pat the dondakaya dry, place it in airtight freezer bags or containers, and label them with the date.
Frozen dondakaya can be stored in the freezer for up to 6 months. When ready to use, thaw the frozen dondakaya in the refrigerator and incorporate it into your desired recipes.
5. How can I incorporate dondakaya into my cooking?
Dondakaya can be incorporated into cooking through stir-fries, curries, soups, pickling, wraps, and side dishes. Slice or chop it for stir-fries, add it to curries and soups, pickle it for tangy condiments, use the leaves for wraps, or sauté it as a side dish. Ensure proper cleaning before use and explore traditional recipes or experiment with new flavors.